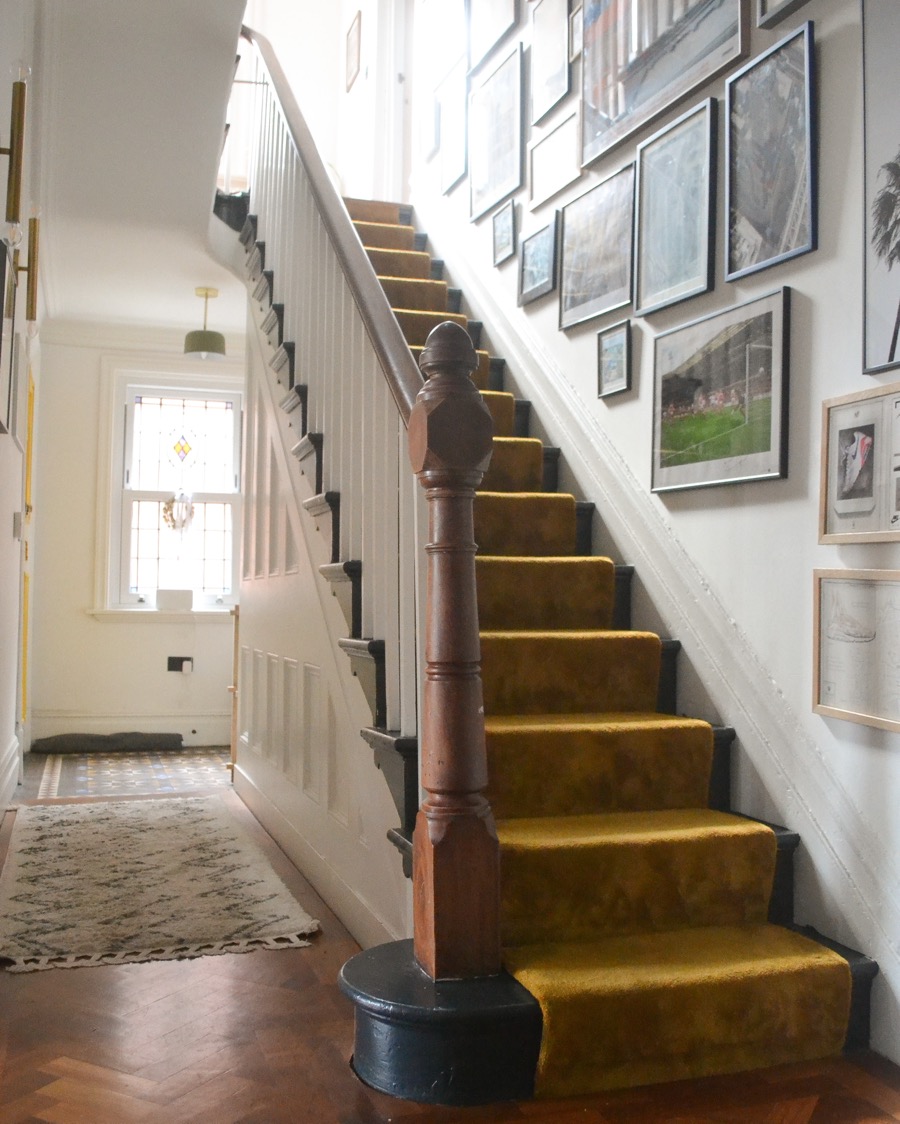 Time for another home tour post! This time I'm focusing on our hallways and landings. Our house is set over three floors and also has mini landings in between. Joe finds this the perfect canvas for filling with art work and chairs. And I find perfect for filling with plants.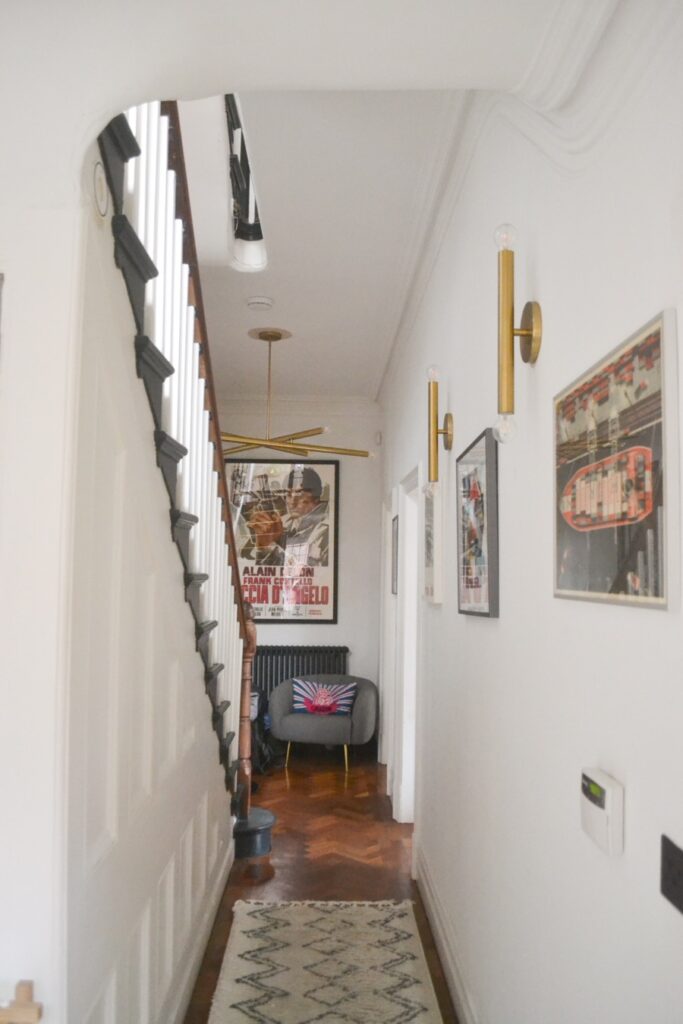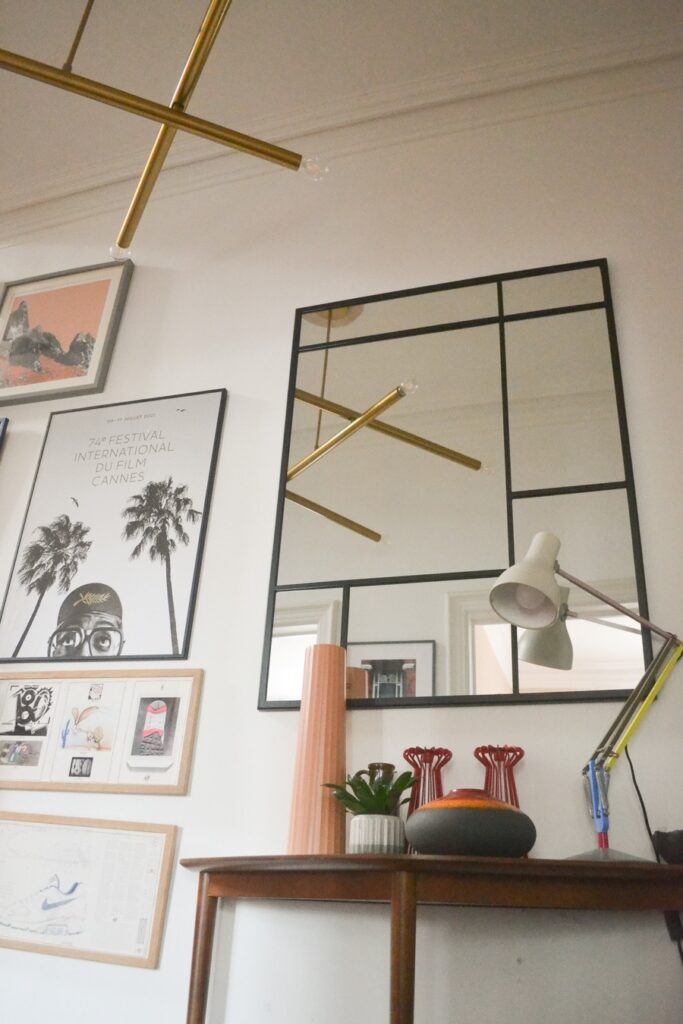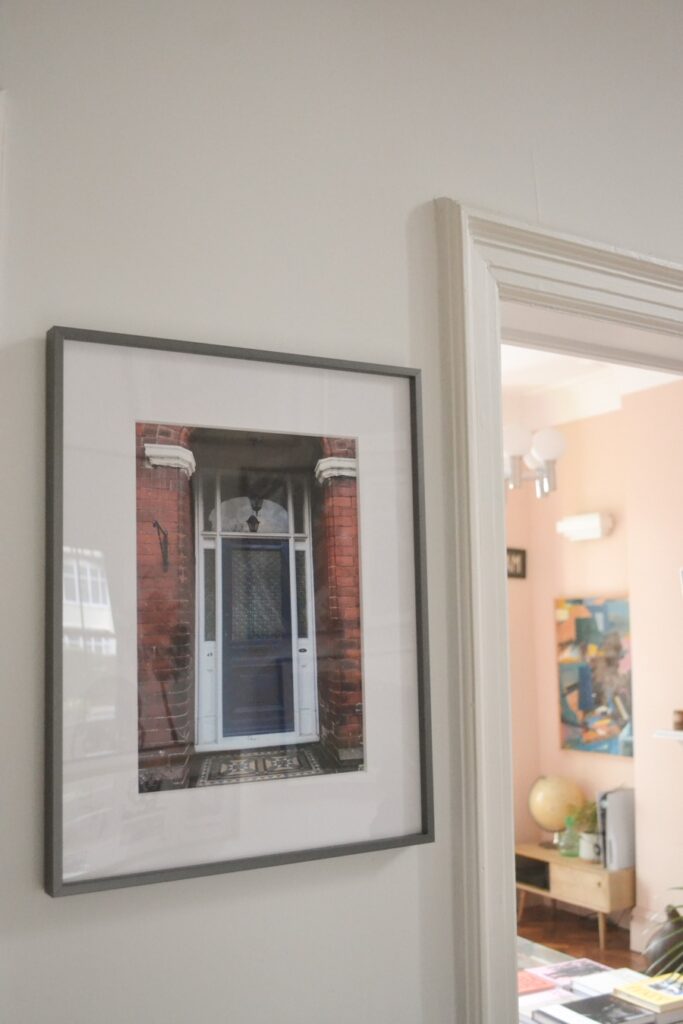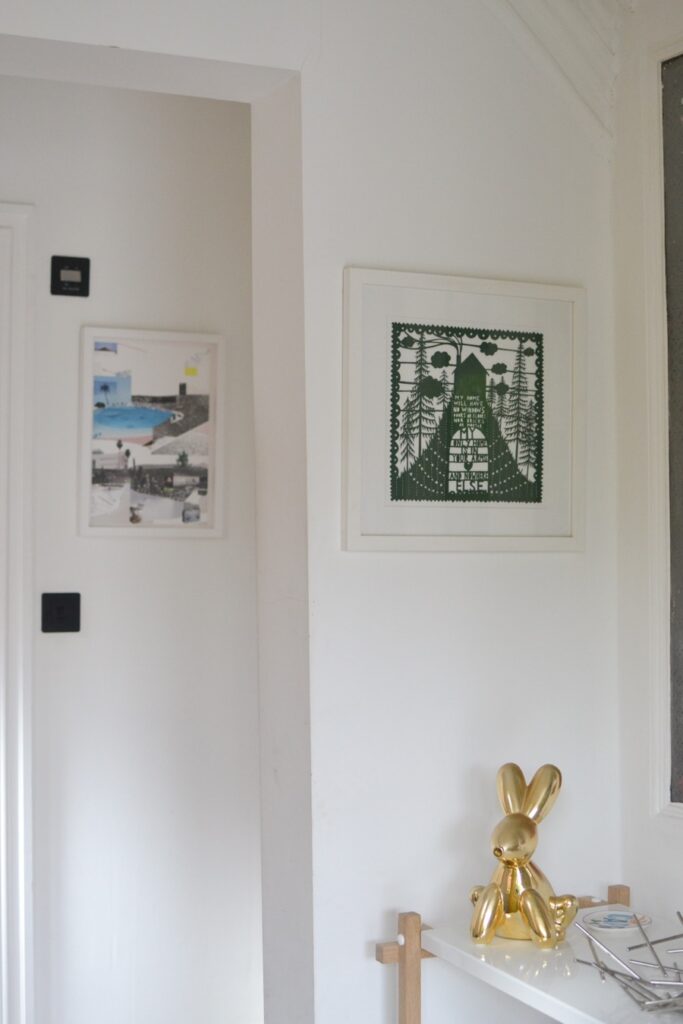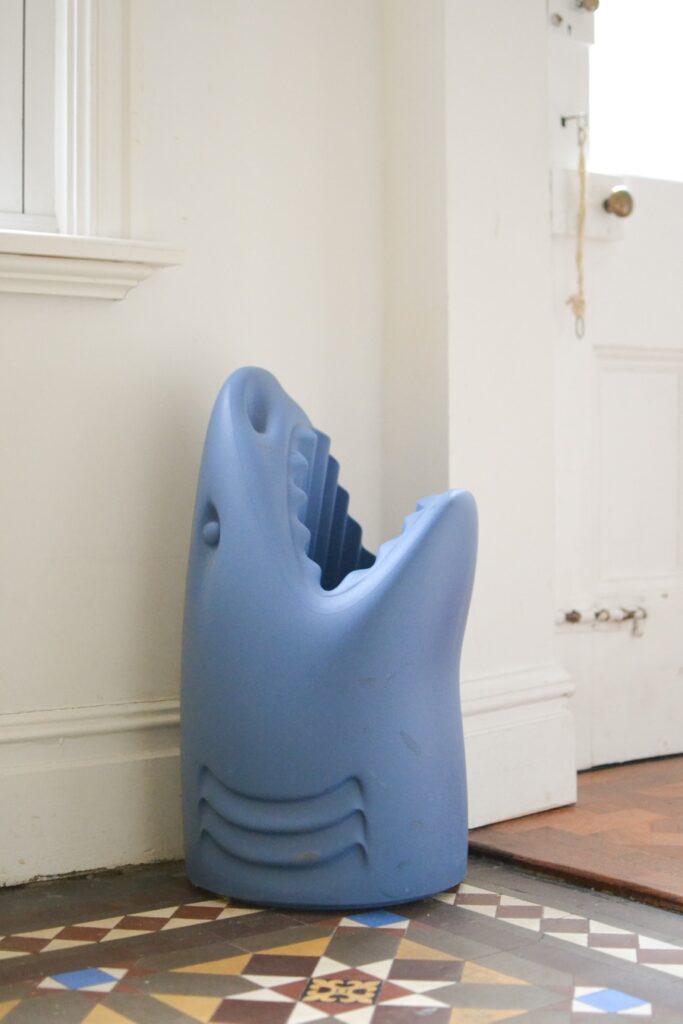 The Ground Floor
On the ground floor we have a hallway that wraps round from the kitchen to the playroom. In the main entry way we have a shark umbrella stand and a console table. On the table is an Alessi bowl and a balloon animal rabbit. In the hallway we have a fluffy cream rug which Joe bought and I have a love hate relationship with trying to keep it clean and fluffy… We have a lovely print of our first house my friend Kyle bought for us which was so thoughtful! We also have an amazing mirror, you can find similar here, with a console table underneath. This table usually houses Eva's shoes as well as a range of vases and of course a plant.
Joe recently made a gallery wall up the main staircase which we love. It's a mixture of film prints (we love a film), pop culture prints and Eva's artwork.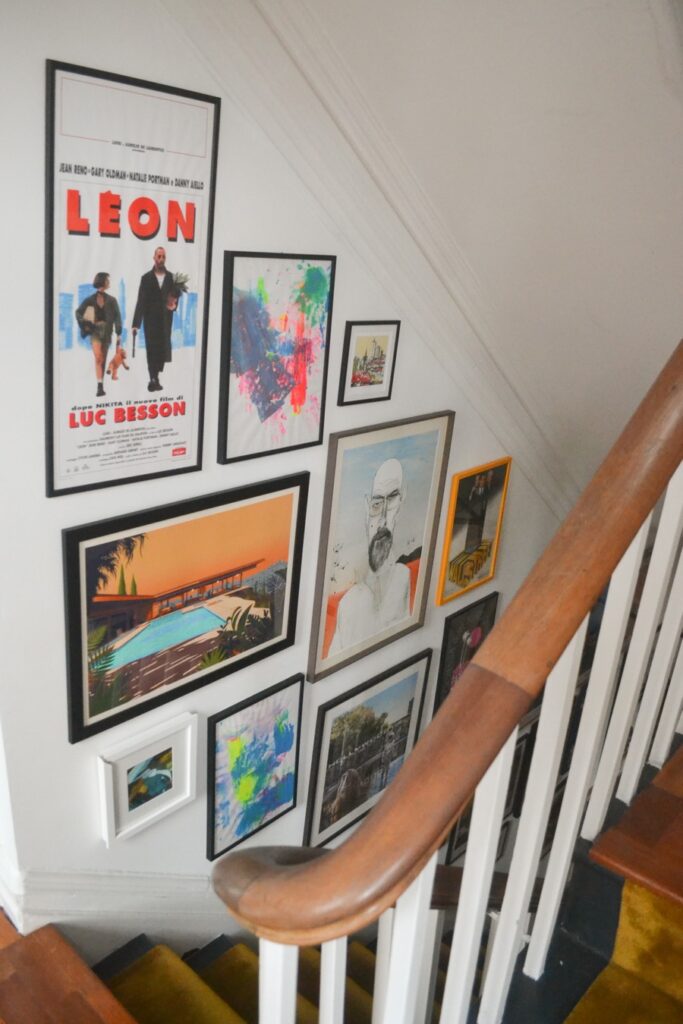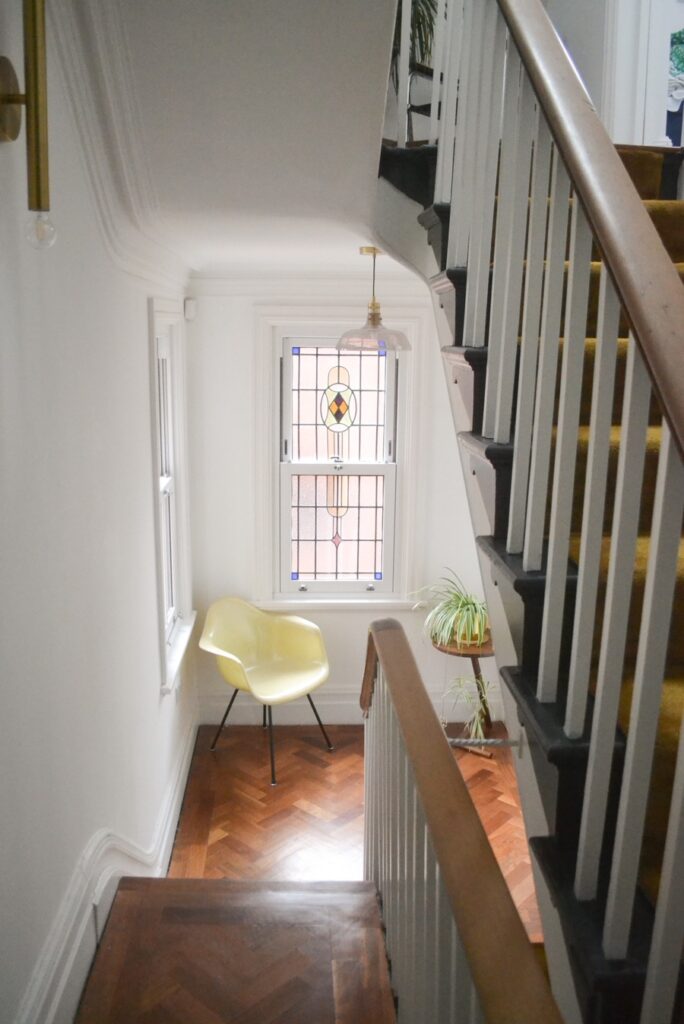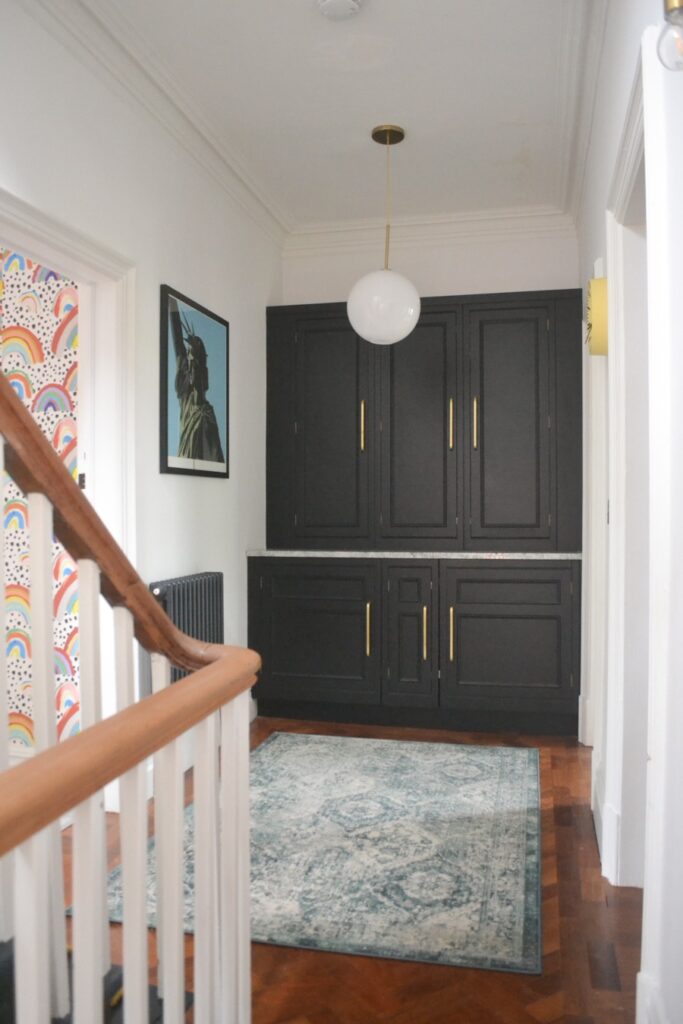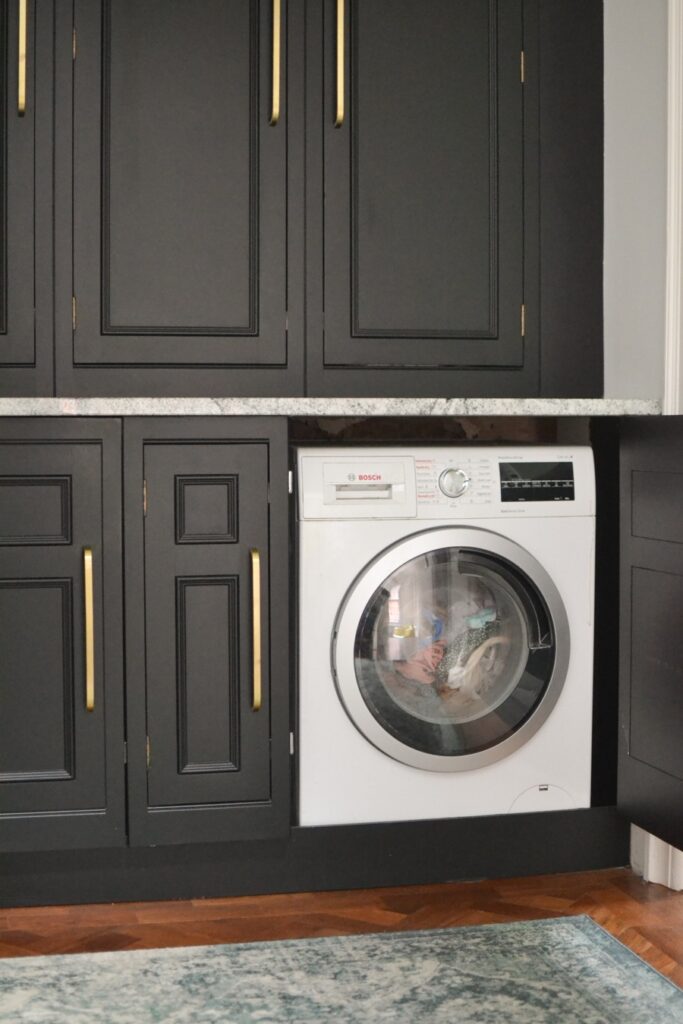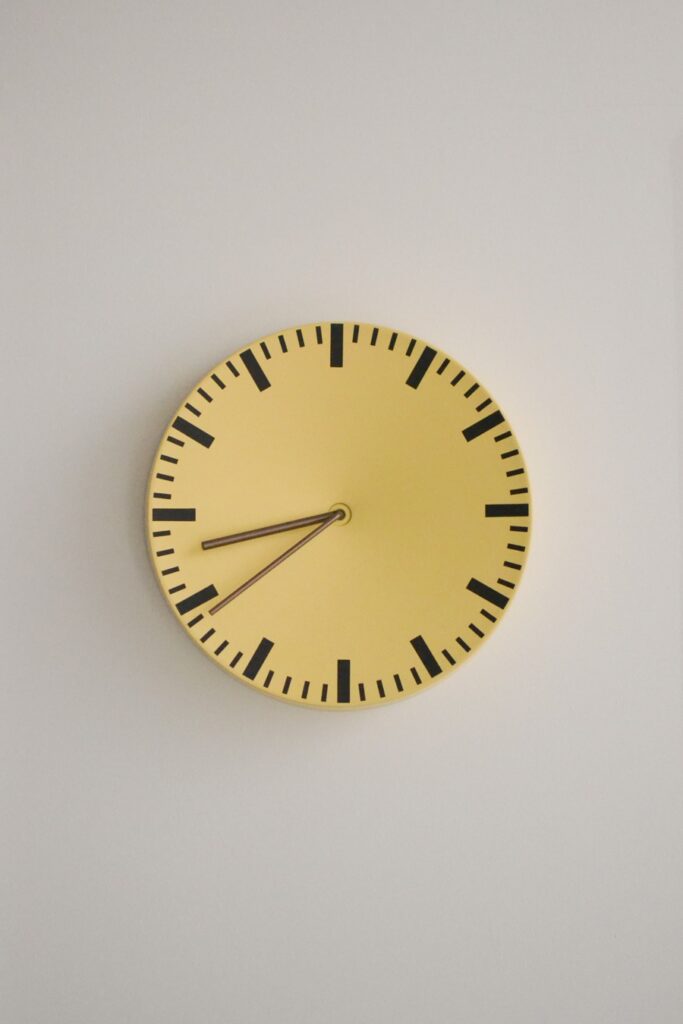 The Middle Floor
At the top of the main staircase is a little landing with the family bathroom on. It's lovely and light here in the mornings, I love having a peek at the sunrise here after I inevitably get Ottie back to sleep at 4am. On this little landing we have an Eames chair and a spider plant going wild.
The landing on the floor with our bedrooms (Eva, Ottie and our rooms are all on the same floor) on is one of the handiest things in the house. We have the washing machine in built in cabinets and it makes keeping on top of the washing so much easier! Eva just puts her pyjamas in the washing basket every morning, she can even put a wash load on herself, she's amazing.
The Statue of Liberty print is a Pure Evil one and Eva's wallpaper (because I always get asked!) is Eleanor Bowmer.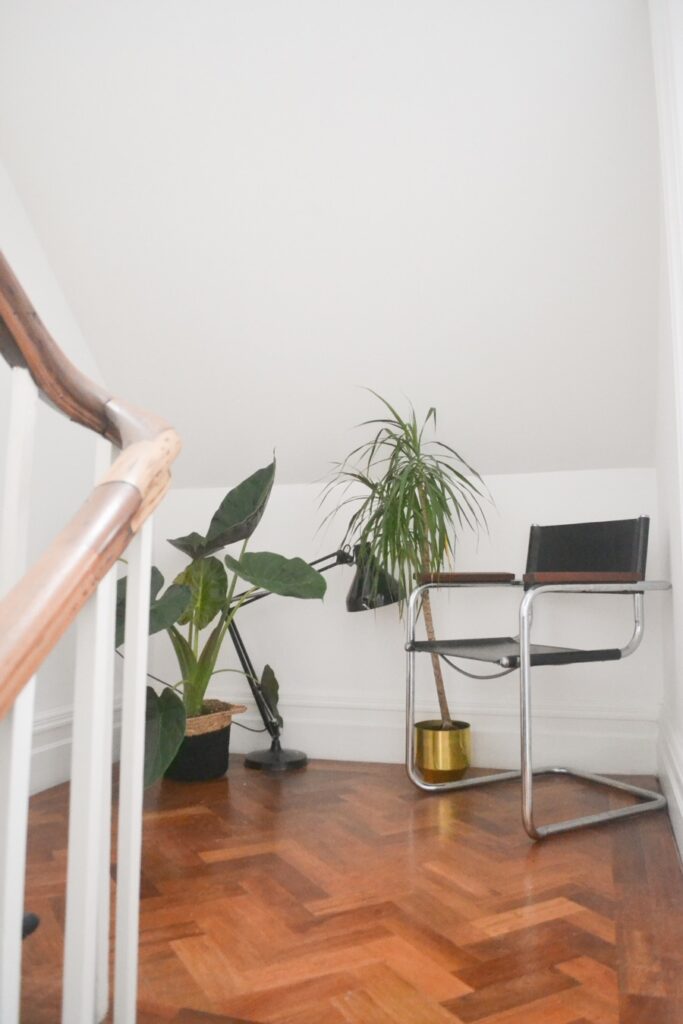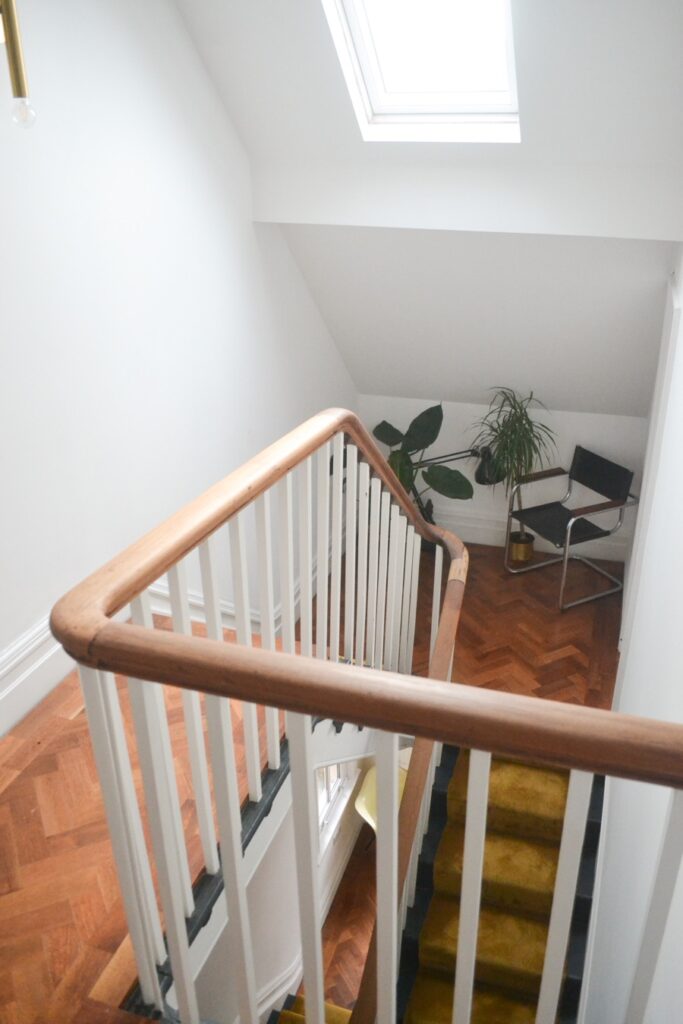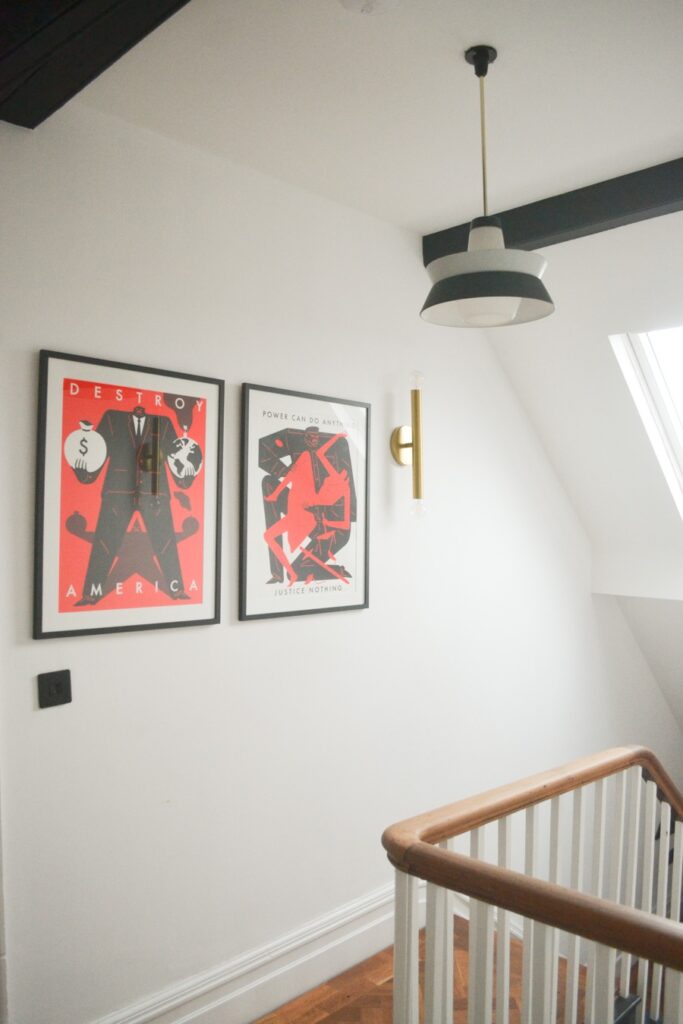 The Top Floor
Up the stairs is another little landing with a small spare room, which I'm planning to be my office soon! On this landing we have yet another chair and yet more plants.
At the very top of the house we have a spare room, a small shower room and our dressing room. We have a couple of prints on the wall by Cleon Peterson that Joe loves and Eva's a bit scared of…
If you want to see more of our house you can see my other Home Tour posts below: