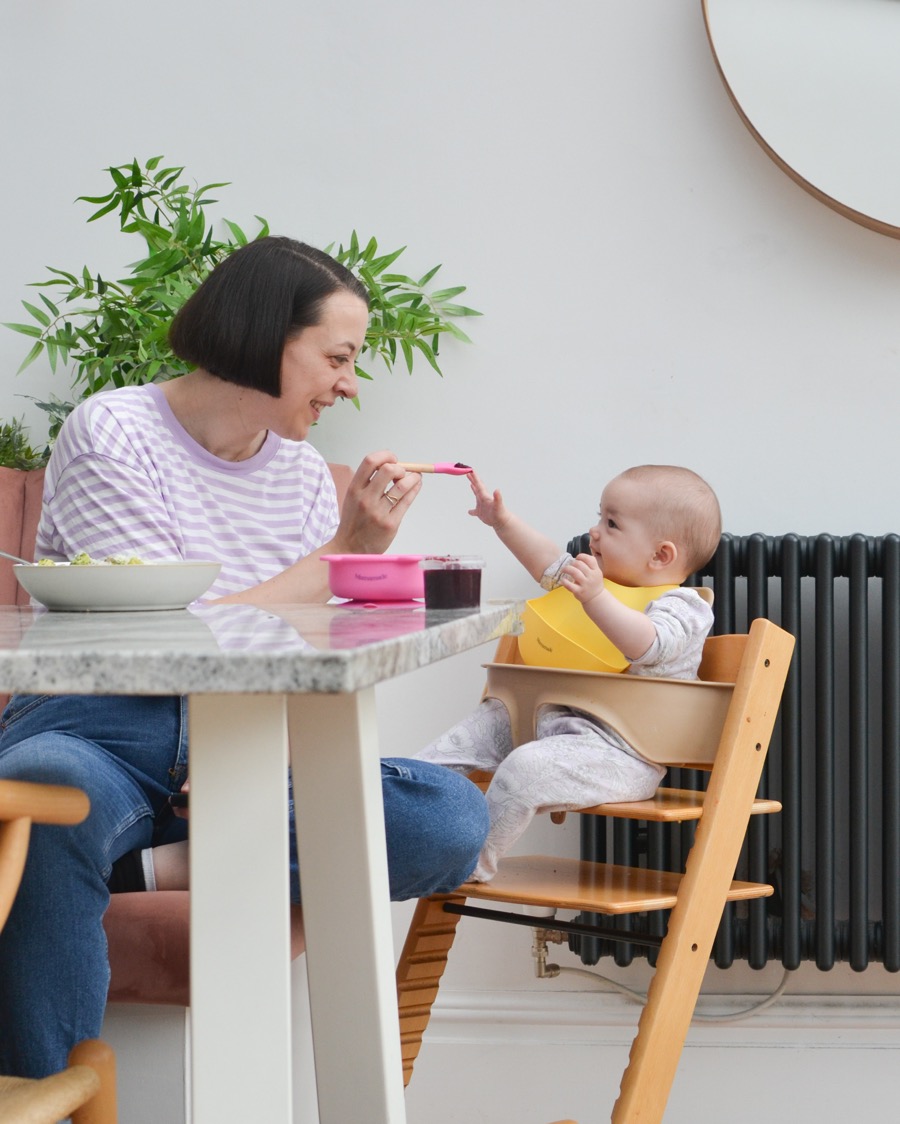 We're in full swing weaning with our second daughter Ottie at the moment, but to be honest, I wasn't really looking forward to it.
Weaning was not my favourite time with our eldest daughter Eva. I really loved preparing the food for her and had so much fun making a mess! But she had multiple allergies which meant I was quite limited with what I could make for her. There were no cheesy pinwheels in our house like all the other mums on my Instagram feed.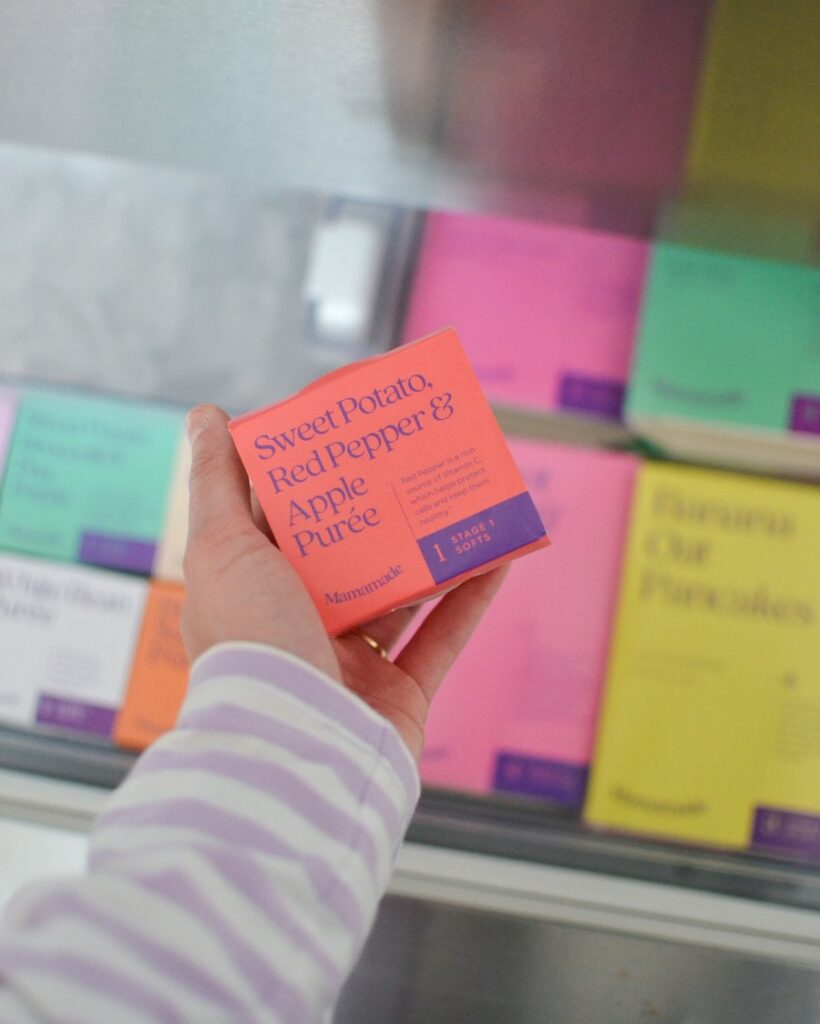 Thankfully, Mamamade has taken so much of the stress out of preparing food for Ottie. All the Mamamade food is organic and free from the main allergens so I had nothing to worry about there which was a real weight off!
I love mixing the purées and stage 2 foods with homemade food, fruit and veg. It takes so much of the stress away knowing there's always something healthy, nutritious and organic in the freezer. So far Ottie's favourites have been the beetroot purée and the millet bites, I can't wait to try even more with her!
Thankfully she's had no sign of reactions and I've taken the pressure off myself so weaning is so much more fun this time round. It's also amazing to get Eva involved too helping to feed Ottie and introducing her to her favourite food! Even if it causes much more mess…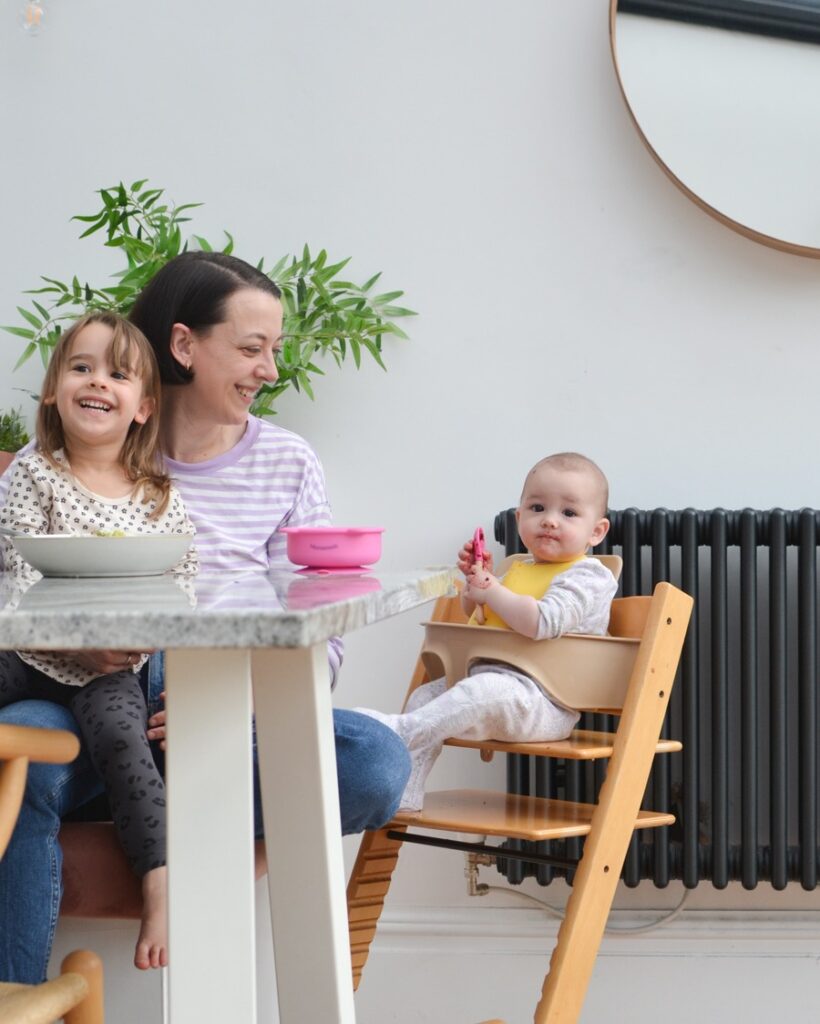 We use the Mamamade build your own subscription and it's perfect for us. It means I can order a mixture of meals for Ottie and Eva, choosing their favourite things and mixing it up to introduce Ottie to new tastes, textures and flavours.
Tackling weaning is daunting even if it's not your first time, there were a few questions I had before we kicked off weaning with Ottie. I thought I'd cover a few in this post to help anyone who is about to embark on their weaning adventure with Mamamade.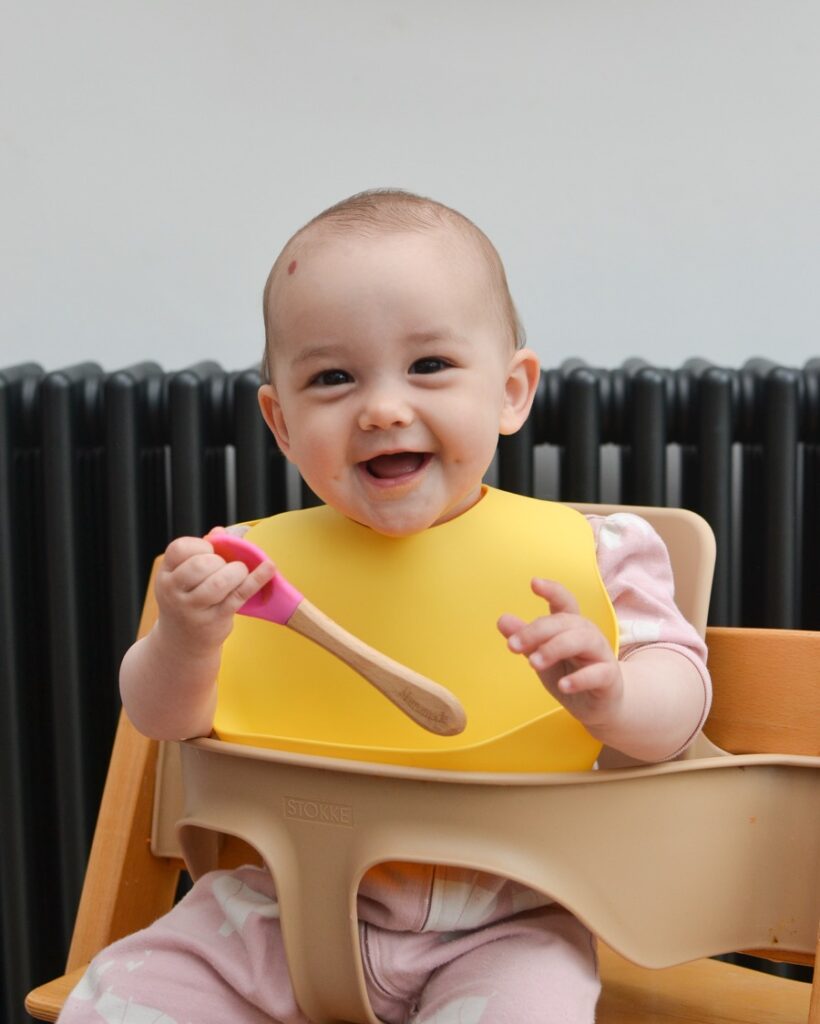 Is Mamamade safe for children with allergies?
It is! All of Mamamade's purees and meals are free from the 8 big allergens – milk, eggs, peanuts, tree nuts, fish, shellfish, wheat and soya. They're even made in a dedicated facility which is entirely free of all 8 allergens too so there's no chance of contamination.
Is Mamamade suitable for baby led weaning?
Mamamade have 4 stages – Stage 1 – Softs (eg. purees), Stage 2 – Weaning (eg. porridge), Stage 3 – Solids (eg. veggies and grains) and Stage 4 – Toddlers (eg. pasta). By using a mixture of Stage 1 and 2 meals, it's perfect for baby led weaning. Ottie loves having the Mamamade pancakes dipped in different purees so she can hold them herself! There is also a baby led weaning bundle available here.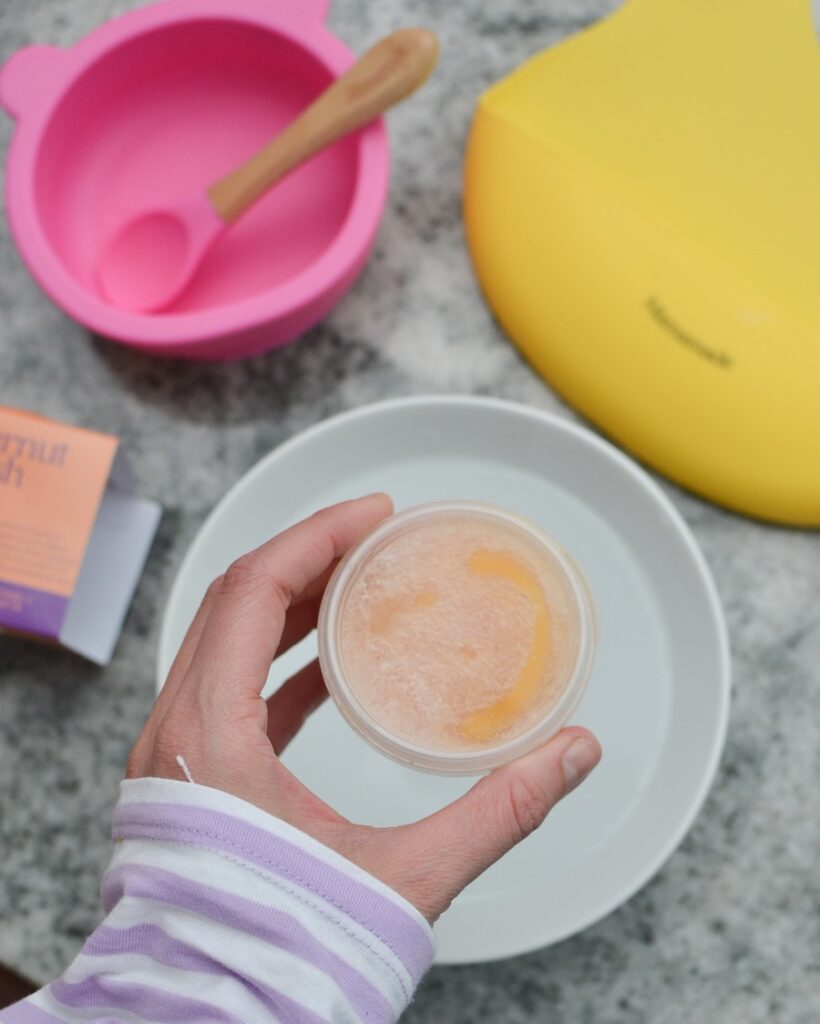 Are Mamamade meals and purees easy to prepare?
They are so easy to prepare! For the purees, all you need to do is remove the cardboard packaging and pop it in hot water to defrost it ready to give to your baby.
For the meals all you need to do is remove the outer packaging and the film before putting into the microwave following the instructions on the box. If you don't have a microwave, you can always put them in the oven instead.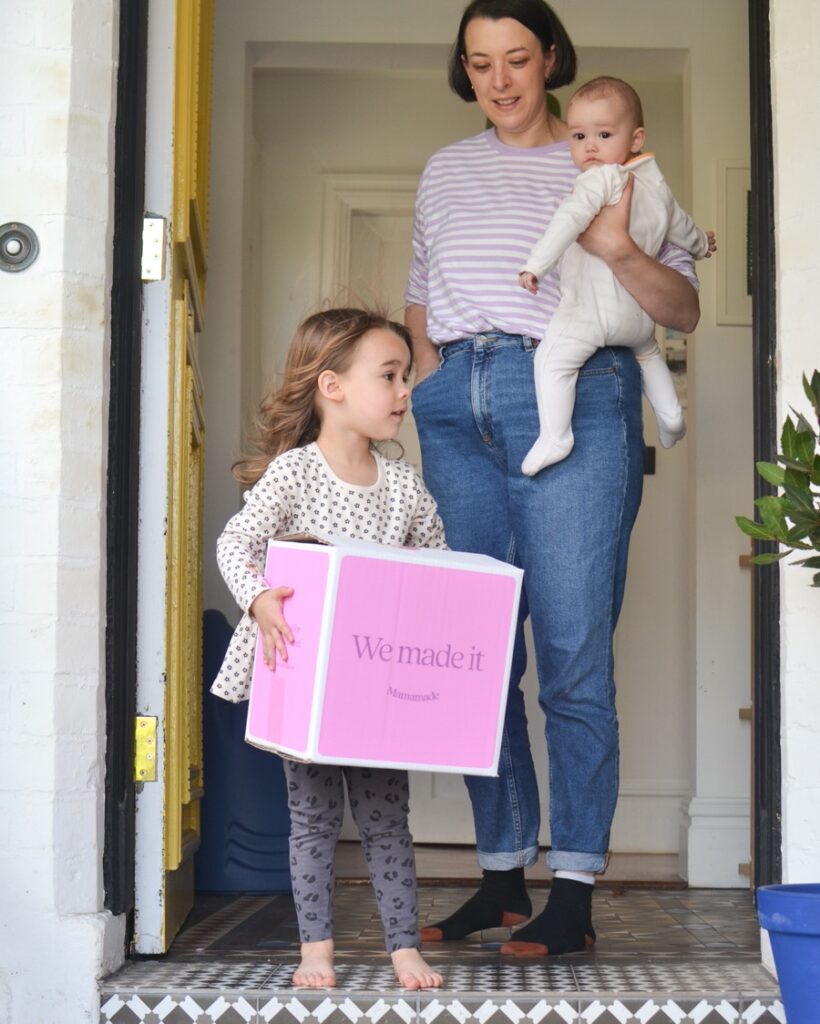 Can you choose which meals you'd like in your Mamamade box?
Yes, Mamamade have a wide range of ready made bundles available including First Tastes to Finger Food.
I like to use the build your own box subscription you are able to choose 12 or 24 meals that work for you. It's ideal if you have different age children, you're able to choose from different stages to tailor a box that works for your family. It also means you can mix things up to make sure your little ones are getting lots of tastes and textures. You can also choose the frequency, ideal for every changing schedules!
How do I know which Mamamade meals are best for you?
You can choose your meals based on the stage your baby is at, each meal has a stage (1-4) to take you through the weaning process from purees to toddler meals. Mamamade have a handy quiz you can take to guide you too!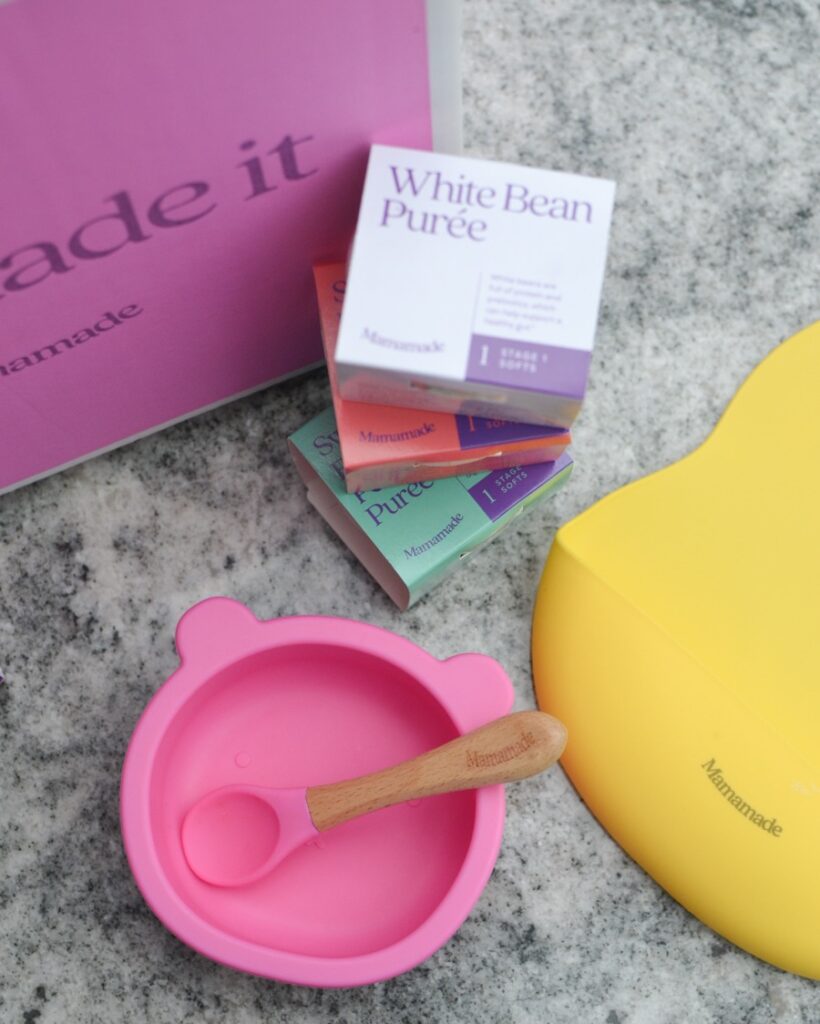 How long do Mamamade meals last?
All of the Mamamade meals are flash frozen and can be stored in your freezer for up to 4 months and cooked from frozen. Ideal for keeping on hand for when you need them!
How can I take Mamamade meals on the go?
The purees are perfect for meals out and about or travelling. The puree pots are small and handy meaning you can pop them straight in your bag once defrosted.
The meals can easily be transferred to a box once defrosted. Mamamade also have a brand new insulated pot that keeps food hot for up to 4 hours, ideal for meals out!
If you want to start your Mamamde journey, you can get £10 off your first Mamamade order using my code LIFELATELY10. Take a look at Mamamade here. (https://bit.ly/3wypRDZ)
Top tip: Save and wash the Mamamade purée pots to use for snack pots when you're on the go. They're the perfect size for a chopped up Mamamade pancake!
Top tip: Use the purée in baking (like mini muffins) to squeeze in extra goodness!