There are few things I enjoy more than a family day out in Manchester exploring new places and visiting old favourites. There's just something about Manchester, it's a city that feels like a village. The team at Lovell Homes invited us to take a look at their new housing development The Gateway, which is just on the edge of Ancoats. The perfect excuse to explore the area and have a family day out!
The Gateway is a Lovell Homes housing development with a range of 2,3 and 4 bedroom houses just an 8 minute walk away from the centre of Ancoats. It's surrounded by greenery, canalside walks and also has plenty of schools and parks so would be perfect for families. You can take a virtual tour here or book an appointment to head to The Gateway for a look around.
We started our day out at The Gateway and strolled into Ancoats with the canal on one side and grassy meadow on the other side. The Gateway has been designed as an urban village and you really get that feeling from it!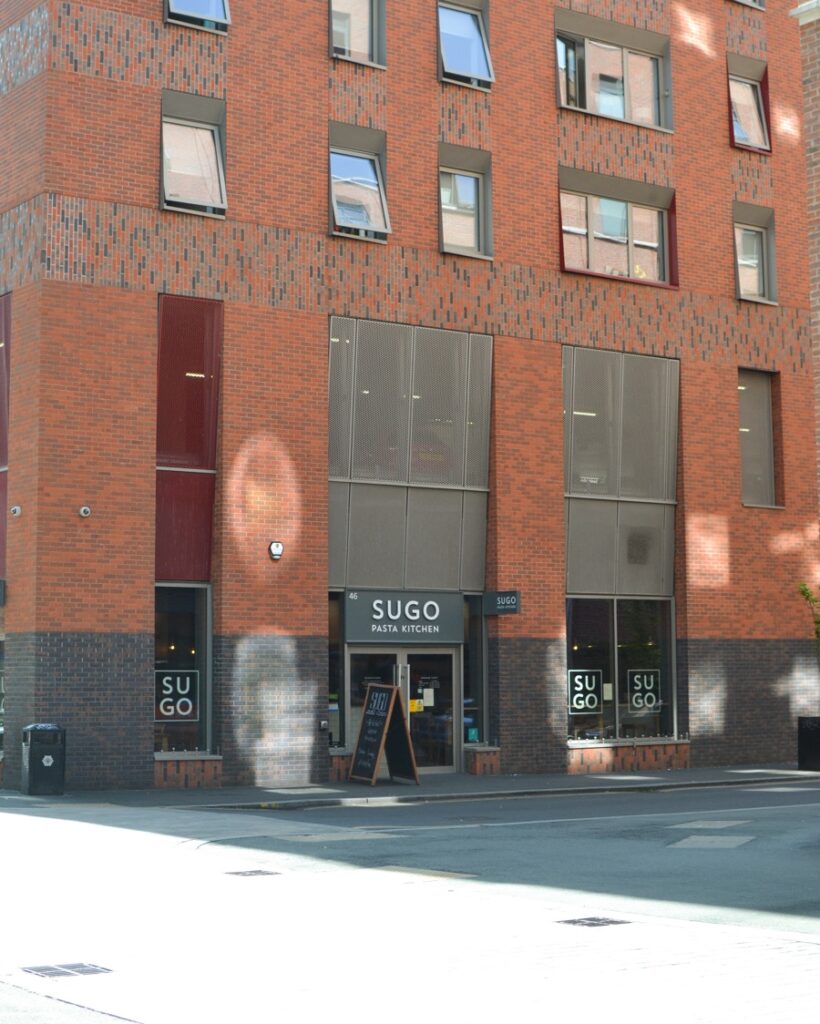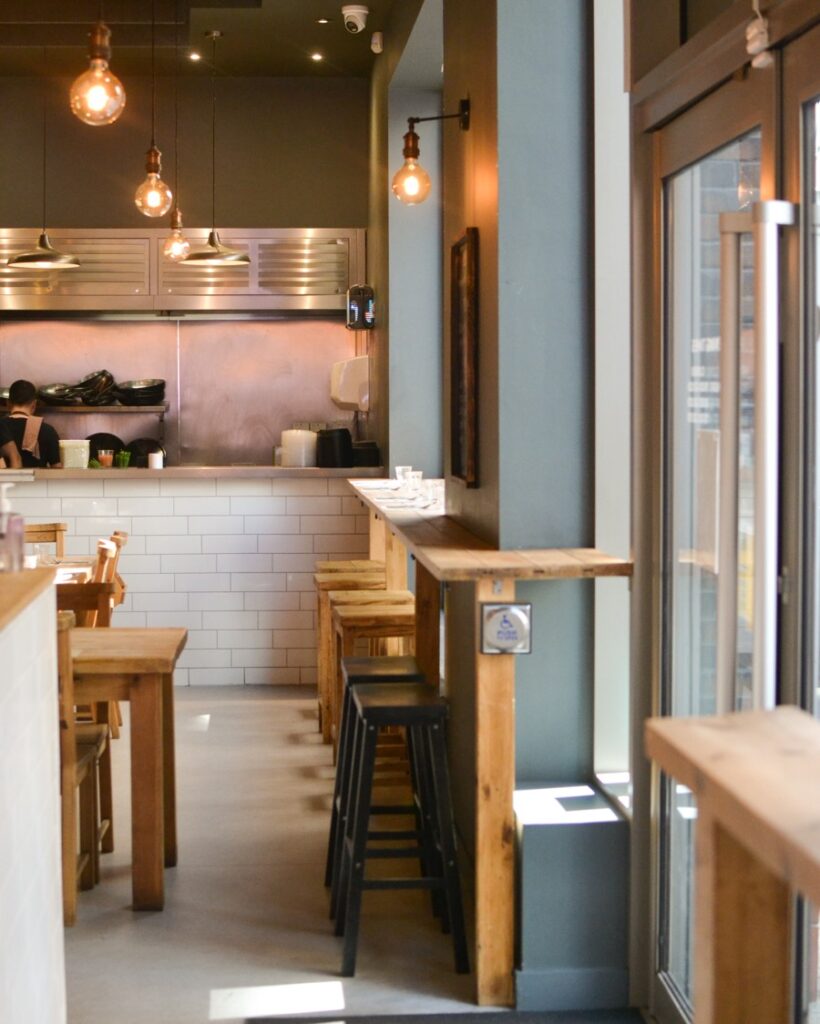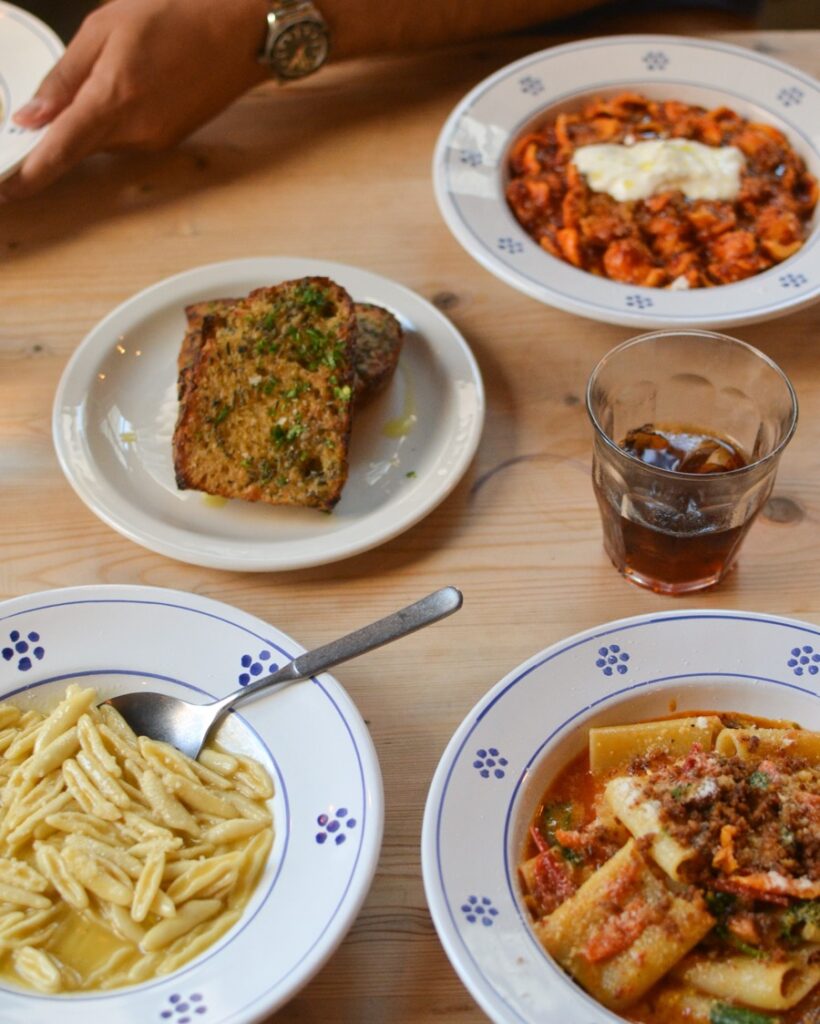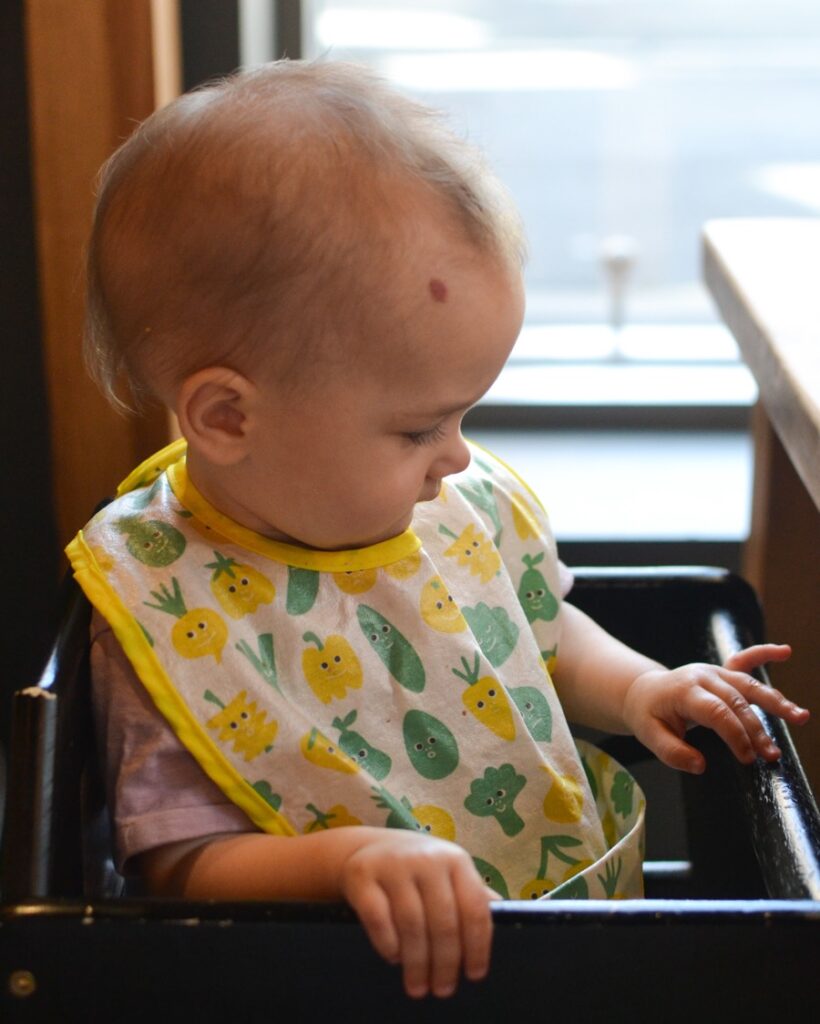 Sugo
46 Blossom St, Ancoats, Manchester M4 6BF
Just a short walk away from The Gateway is Sugo. Sugo is our go to restaurant in Manchester, every single dish on the menu is amazing. It's also perfect for children – all of the staff are incredibly friendly, there are plenty of high chairs and they have a kid's option of sage butter and parmesan pasta that, frankly, I would happily order! Eva loved the pasta so much that after every mouthful she did a little happy dance. Ottie also ate plenty of it once she'd mastered getting the pasta to her mouth without dropping it.
Joe and I both chose pastas from their summer dishes. Sugo generally updates their menu every season and have monthly specials so there's always something new to try. Alongside those they have their signature dishes like the House Sugo, which I would thoroughly recommend ordering if you've not had it before. I went for the Paccheri 'all'Amatriciana' (guanciale (cured pork cheek), datterini toms, Calabrian chilli) and Joe had the Orecchiette with smoky cruschi peppers both of which were delicious. I'm getting hungry just thinking about them!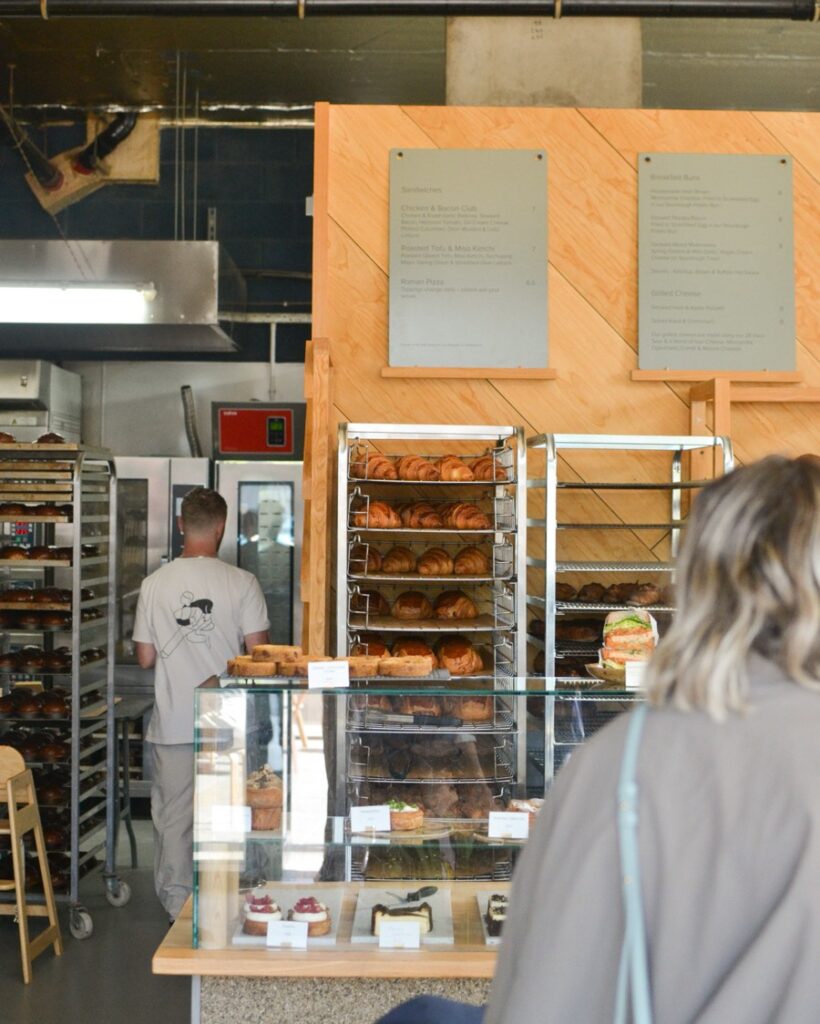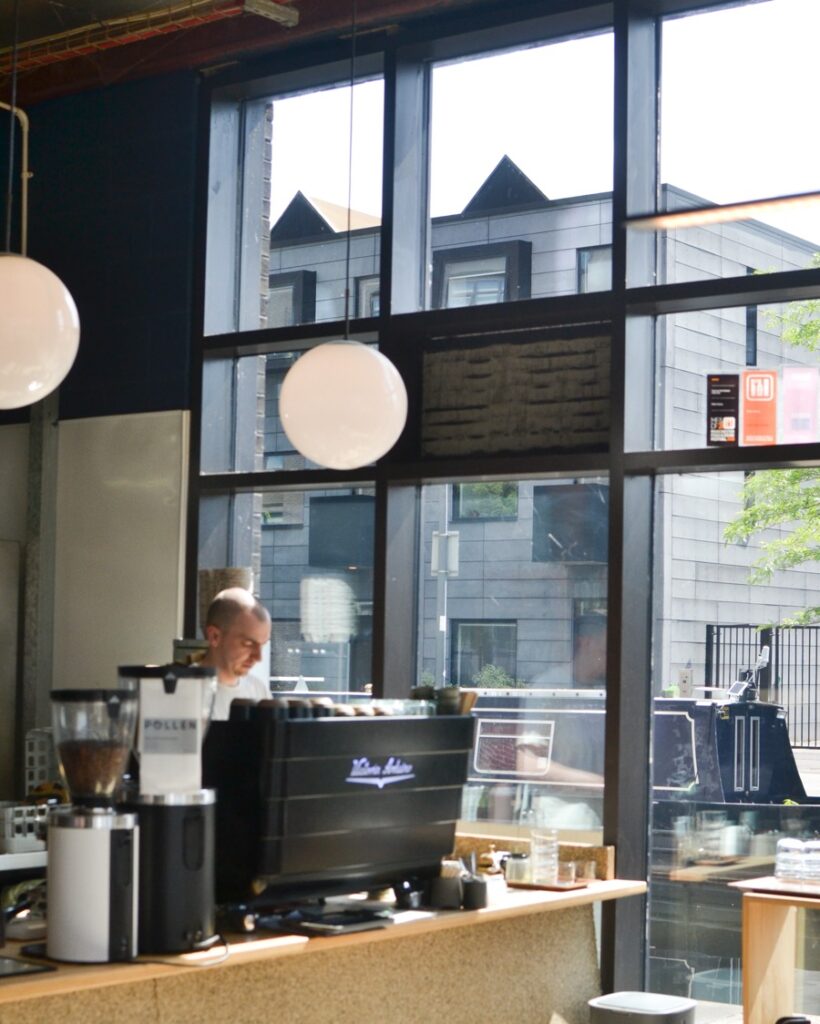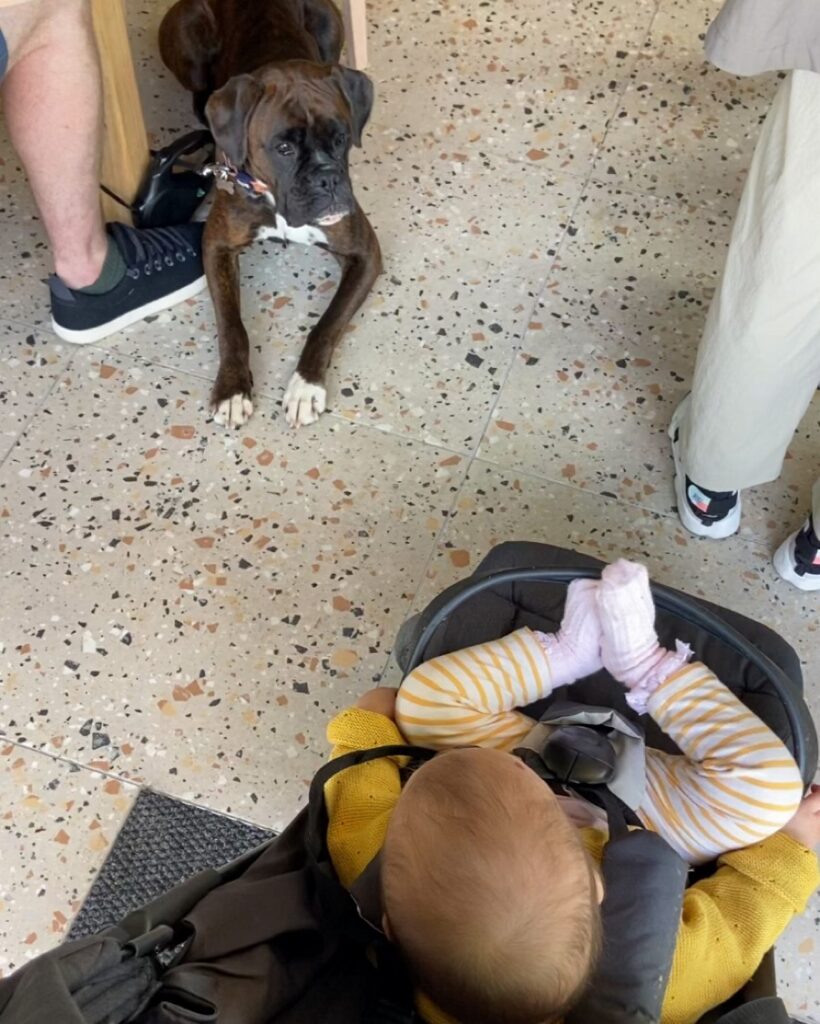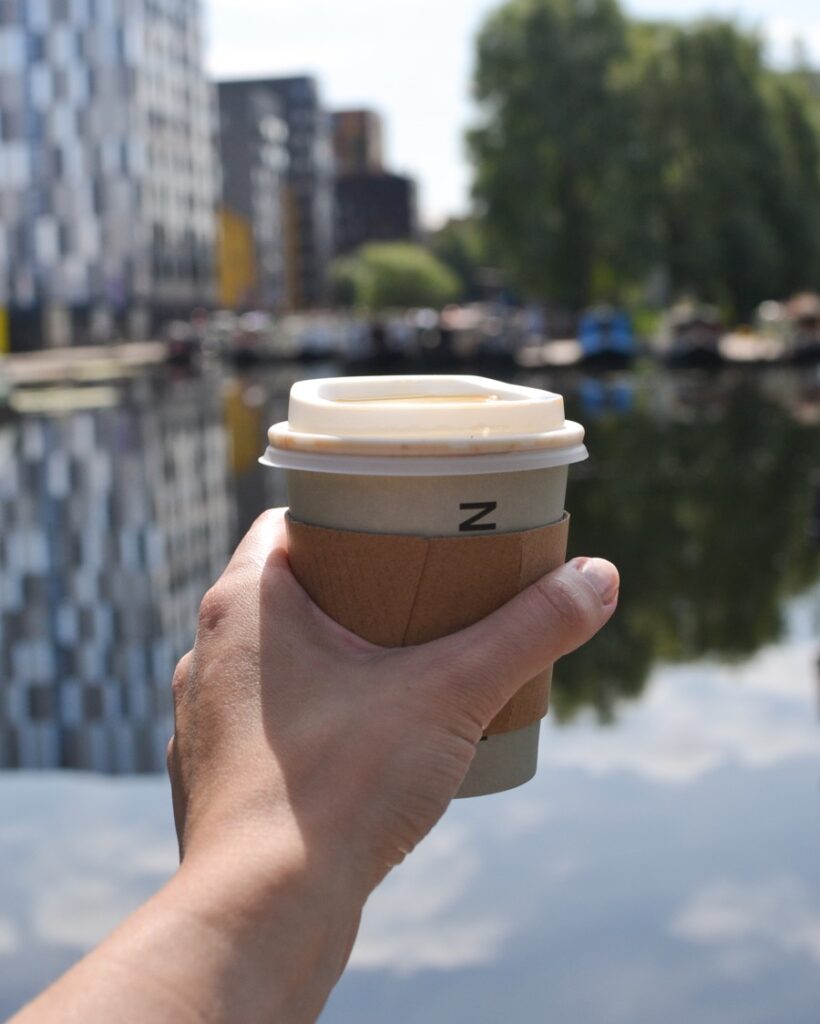 Pollen
Cotton Field Wharf, 8 New Union St, Manchester M4 6FQ
After we finished at Sugo we decided a walk and a caffeine hit was in order. We strolled over to Pollen which is only a few minutes walk away in New Islington Marina.
Pollen is one of my favourite bakeries in Manchester, the sourdough is incredible and the pastries are next level! We grabbed a couple of pastries and fresh orange juice for the girls and coffees. I snuck a taste of the orange juice and it was the best I've ever tasted, so good.
Pollen also has amazing cakes, breakfasts and sandwiches. They have plenty of outdoor and indoor seating too, it's a great place to sit and watch the world go by in the marina. It is also incredible for dog spotting! It's a dog friendly cafe and Ottie started making friends immediately while we were in the queue.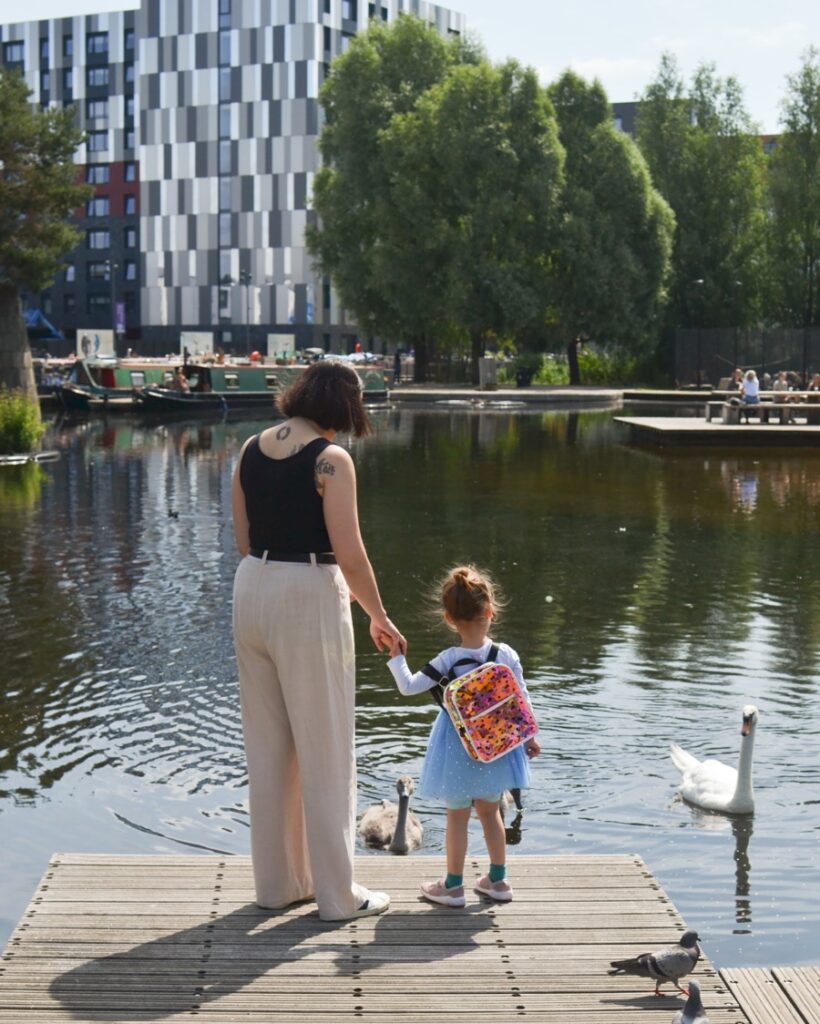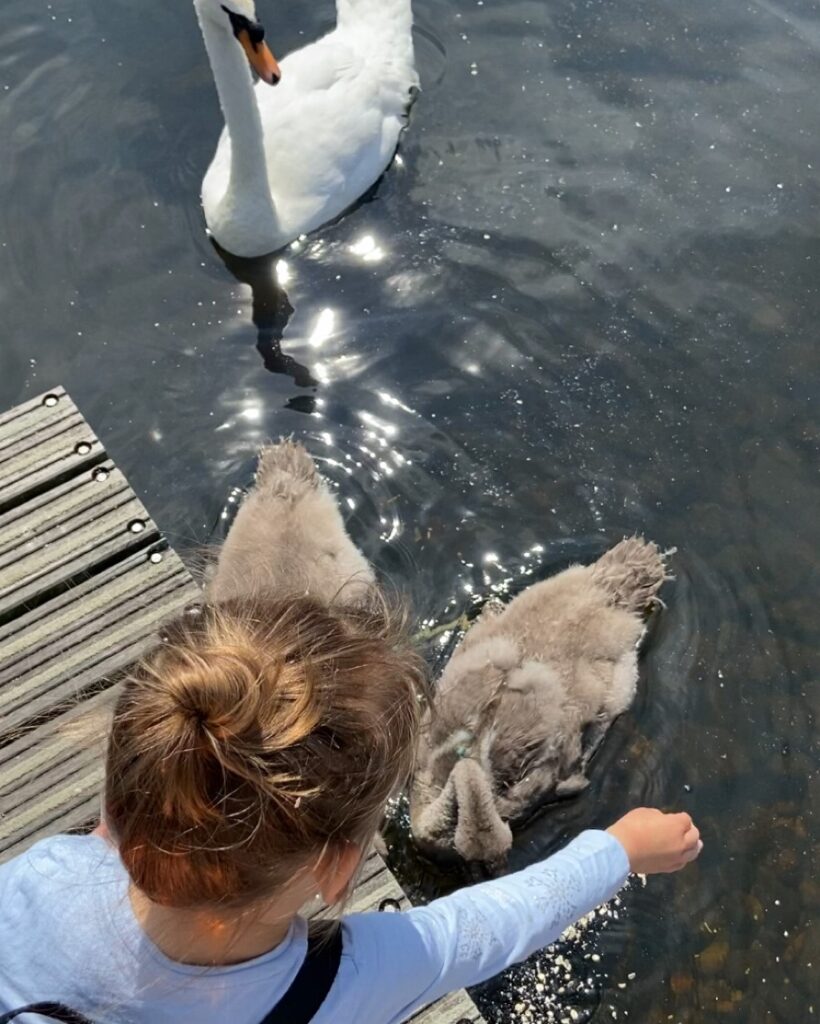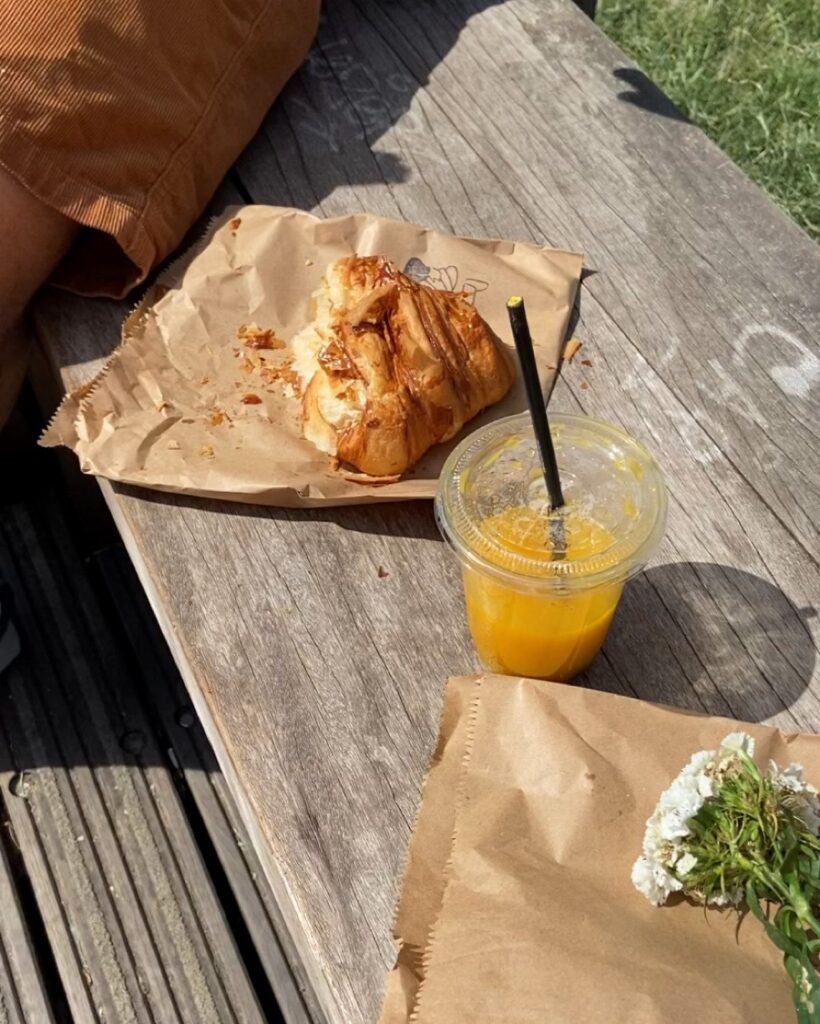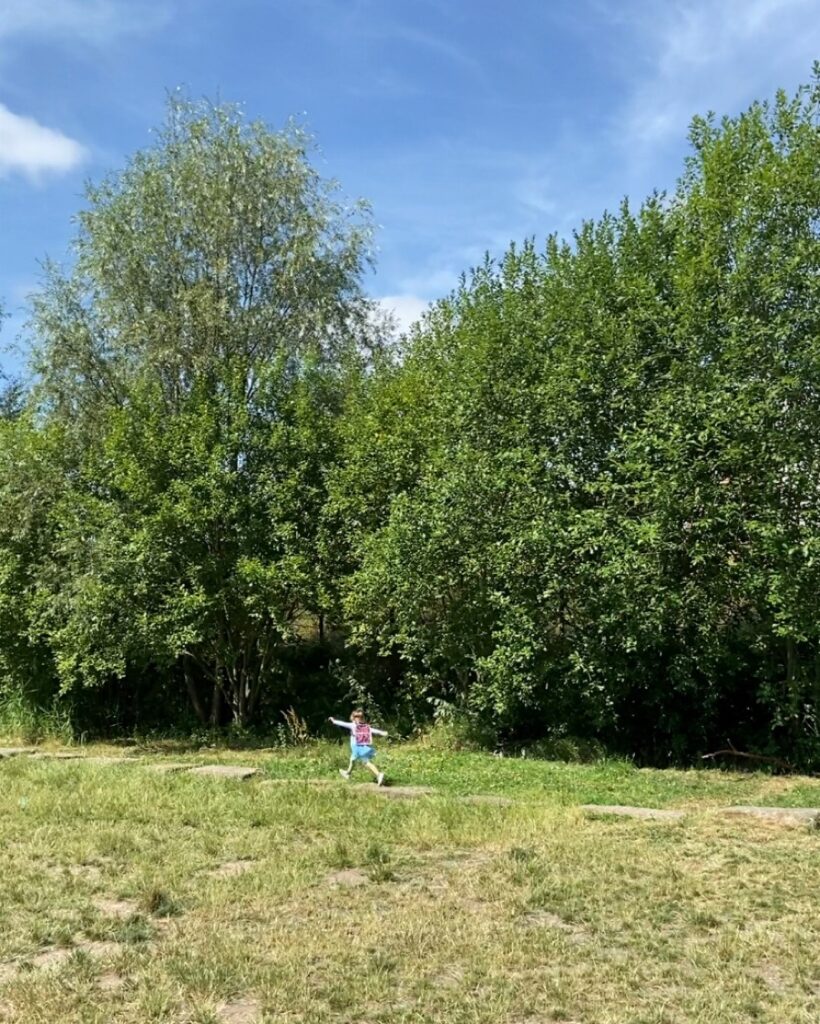 New Islington Marina
A short walk from Pollen there is the beautiful New Islington Marina with seating areas, grassy sections and plenty of swans and ducks in need of a snack. It's the perfect place for small children to enjoy feeding the wildlife, dog spotting and finding a seat to wolf down the giant pastries from Pollen. 
Eva and Joe played in the grass while I fed Ottie and then we did a swap while Eva and I fed the swans. I'd packed a little tub of oats to feed the ducks but we got lucky and had a swan family (and a lot of pigeons) to feed, Eva was so excited!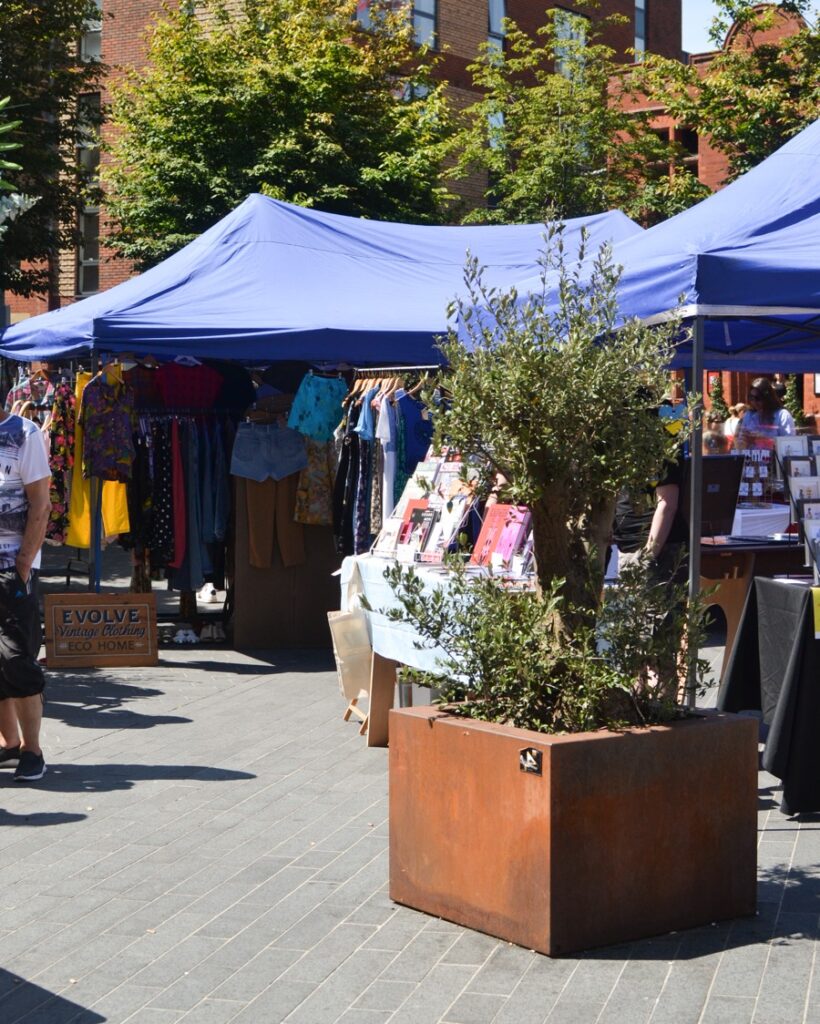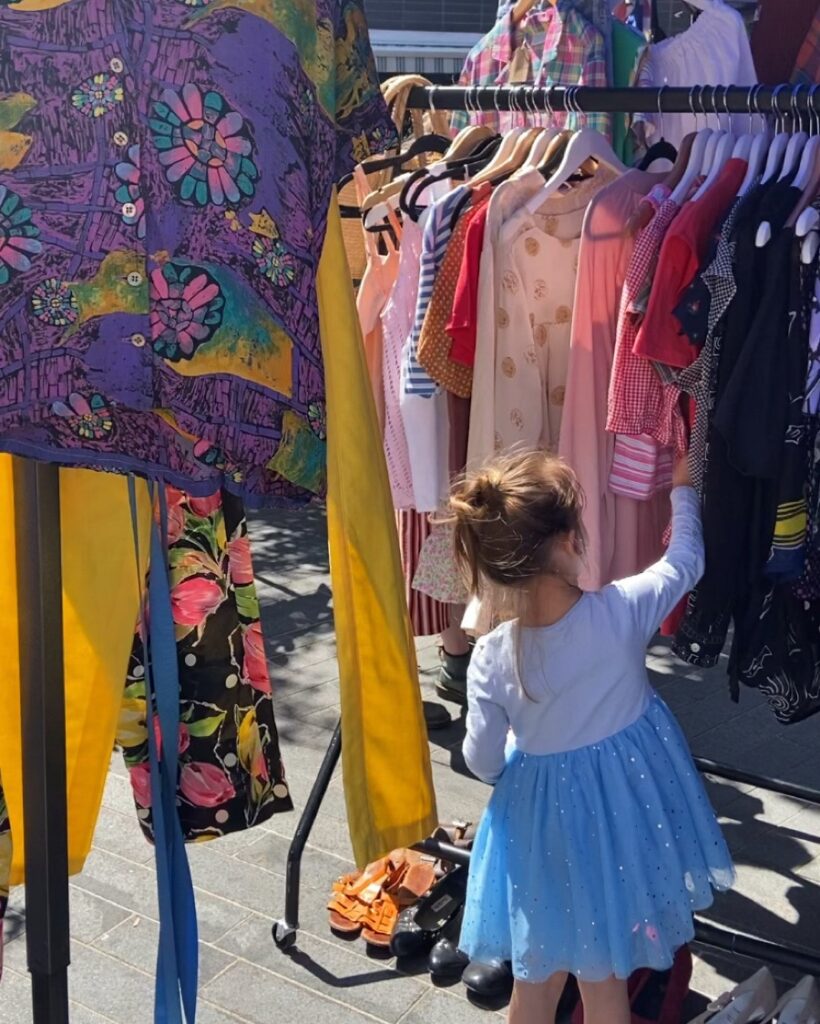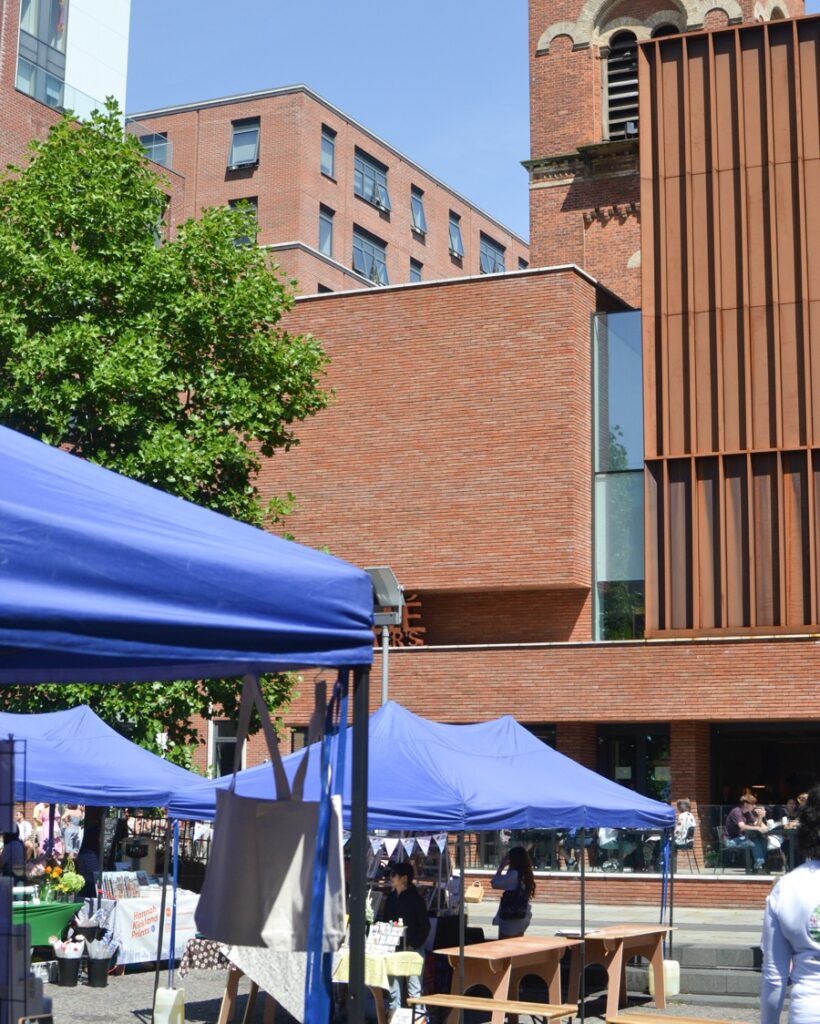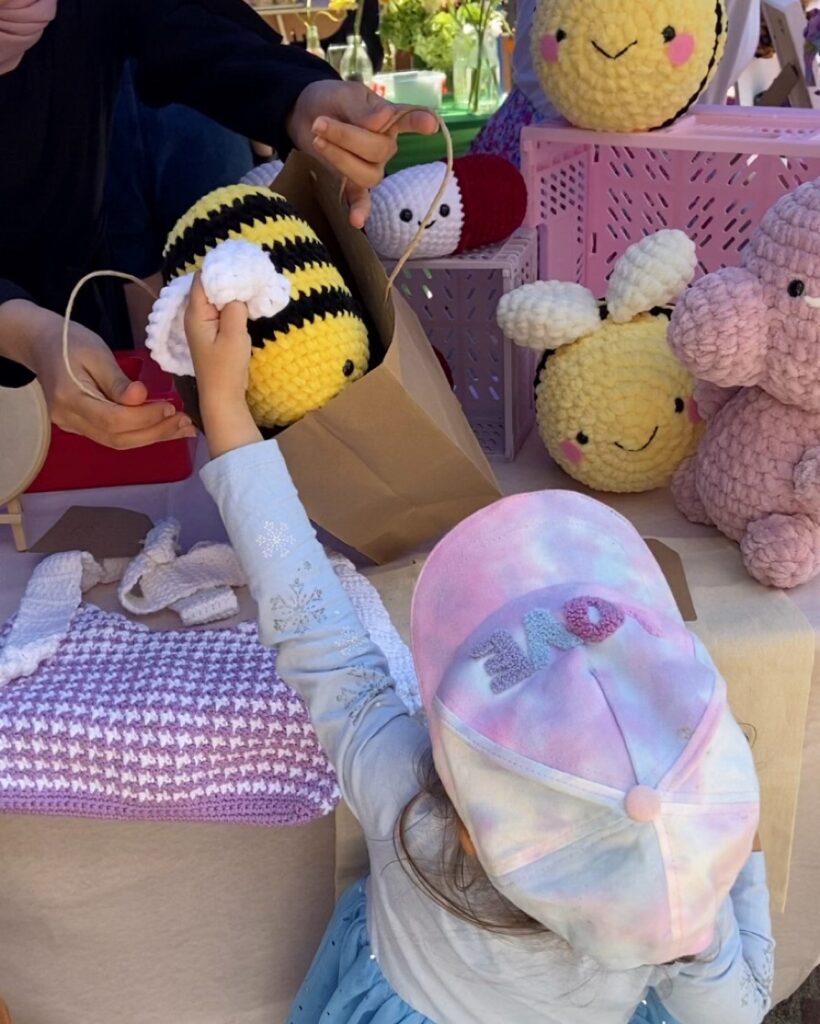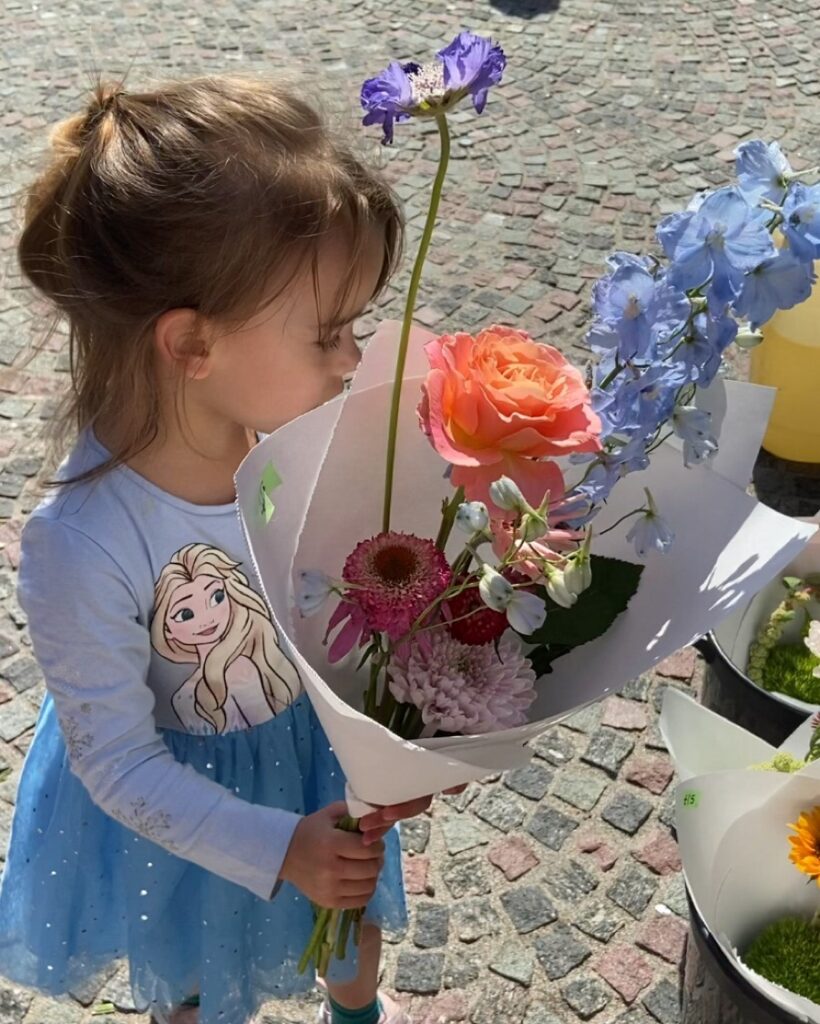 Ancoats Pop Up Makers Market
Cutting Room Square, Ancoats
On the second weekend of every month, the Ancoats Pop Up Makers Market takes over Cutting Room Square. It's filled with independent makers varying from vegan bakes and cute crochet to beautifully curate vintage to flowers. 
We had a wonderful time pottering around from store to store. We couldn't resist picking up a few bits and left with a crochet bee and rainbow headband for Eva, flowers and vegan brownies for us to take home for an after dinner treat. I loved the vintage stall by Evolve Vintage, there were some great finds and I'll definitely have to go back next month to have a proper look.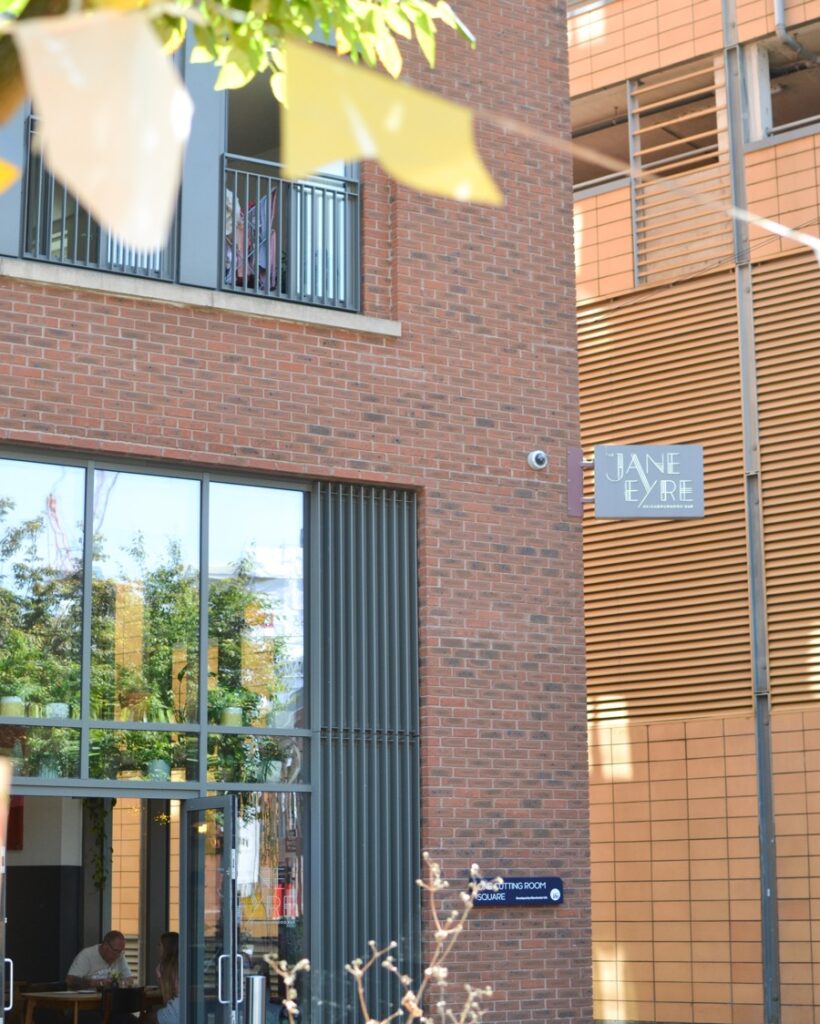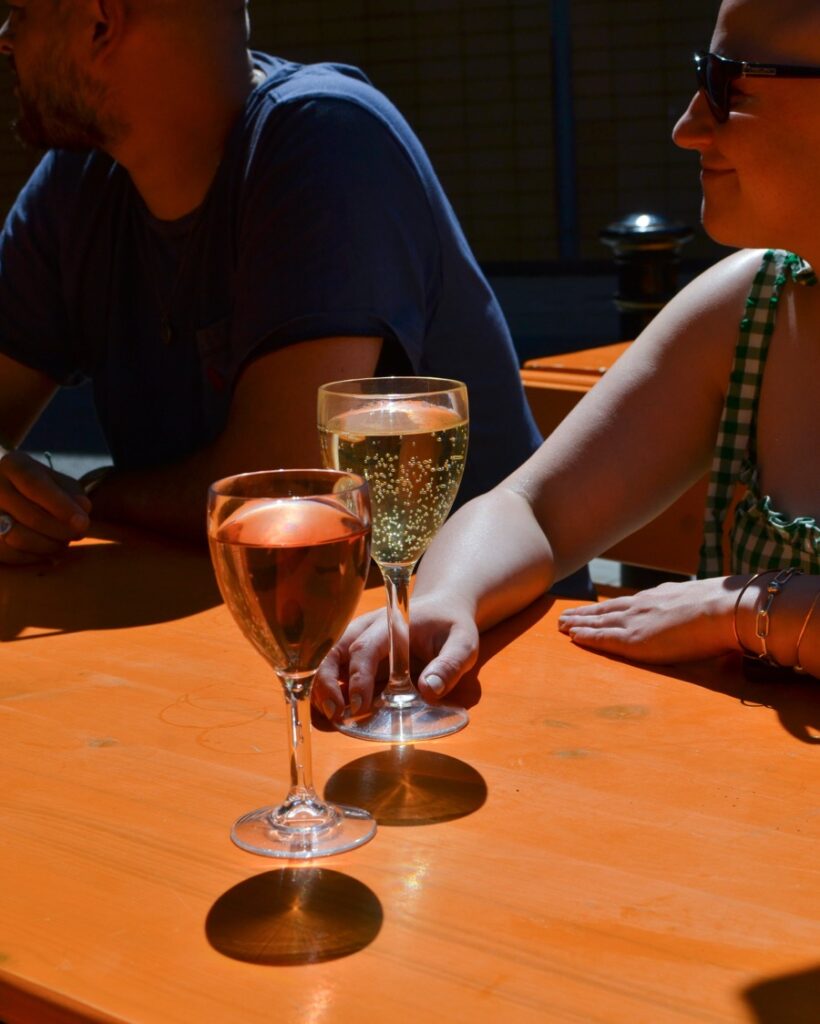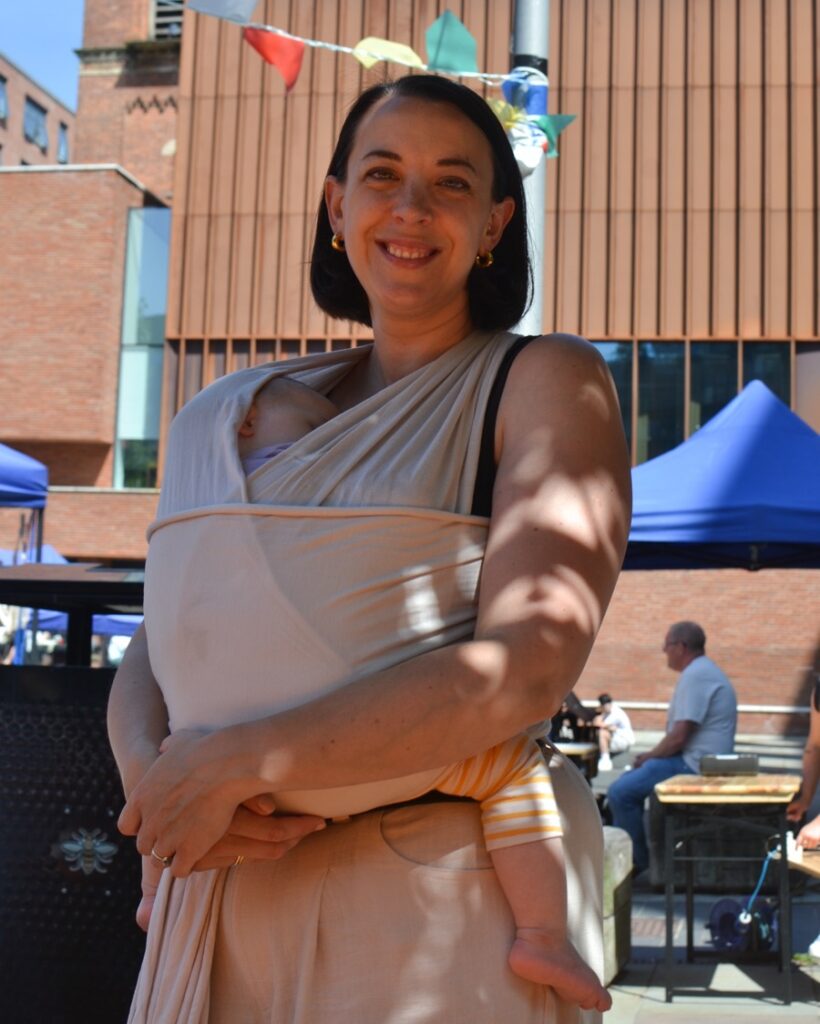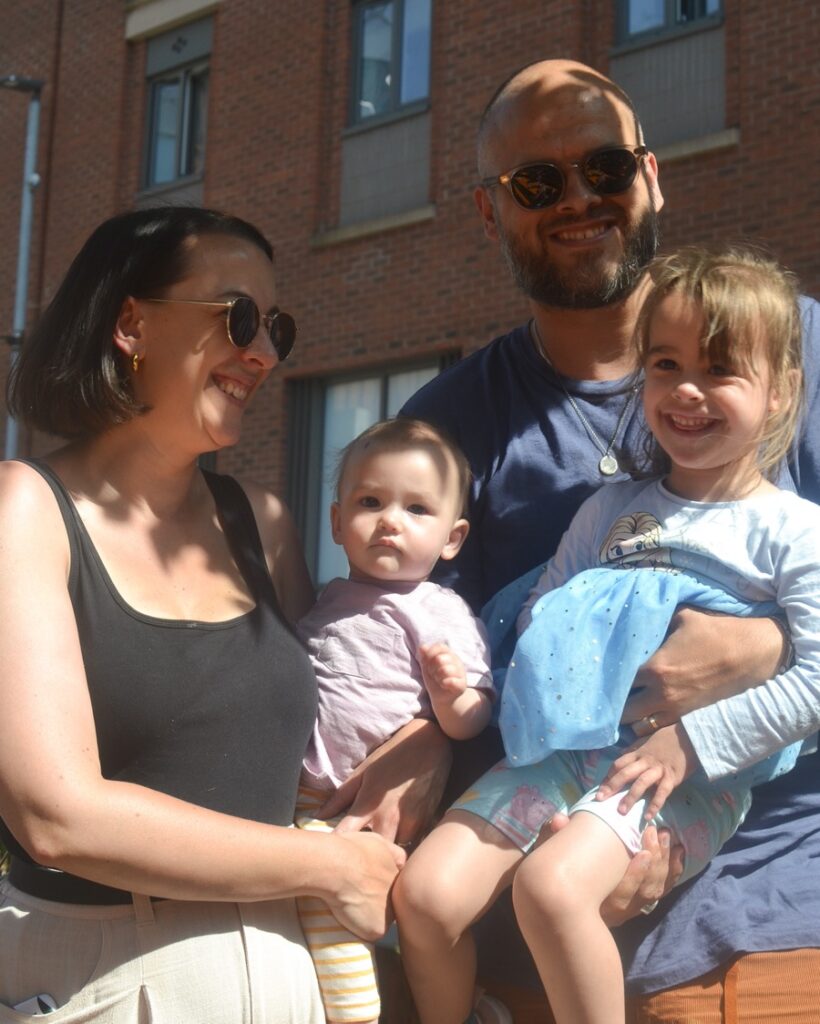 Cutting Room Square
After a day of exploring, it was definitely time for a refreshing drink! Cutting Room Square has plenty of options whatever you fancy and communal seating in the middle of the square meaning it's perfect for catching up with friends. We met our friend Rebecca for a chat and a glass of something cold while Ottie napped.
We chose The Jane Eyre for a drink, they have an online menu and ordering system so you just find a table, order your drink and it arrives a few minutes later. Ideal for when you have a baby napping on you! There are lots of other options too including Jimmy's, Elnecot and Rudy's.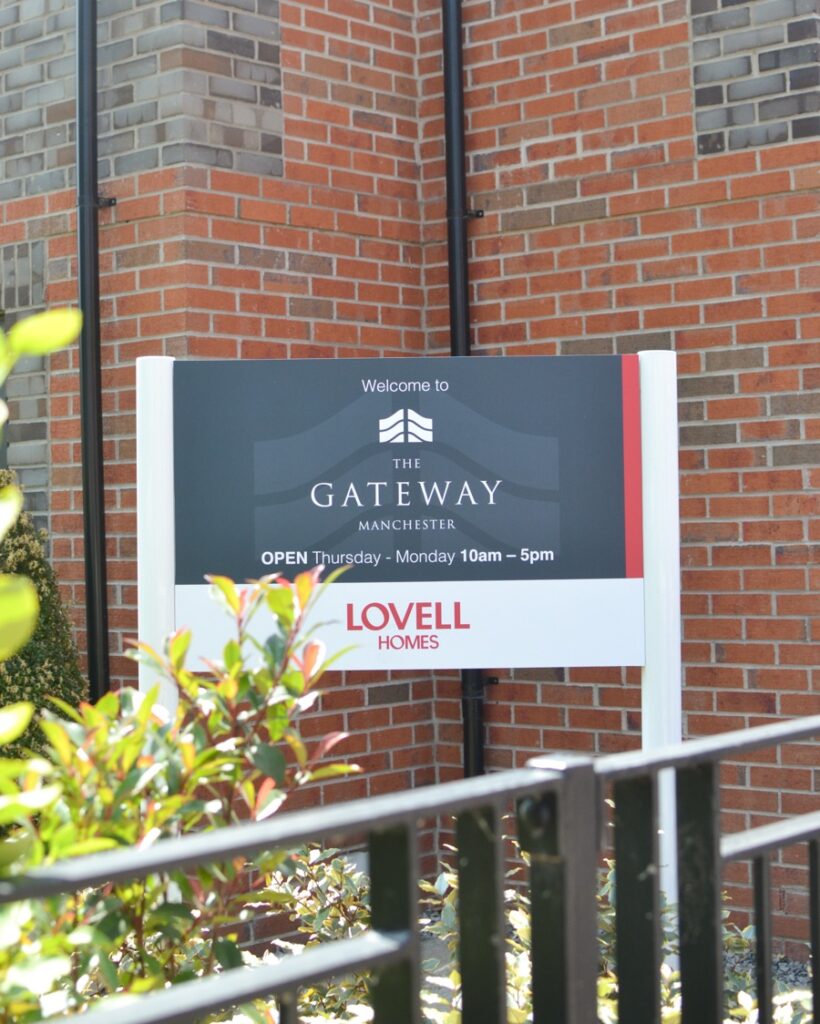 To find out more about The Gateway by Lovell Homes, visit their site here. You can also take a virtual tour or book an appointment here.
A big thank you to Lovell Homes for working with me on this blog post!