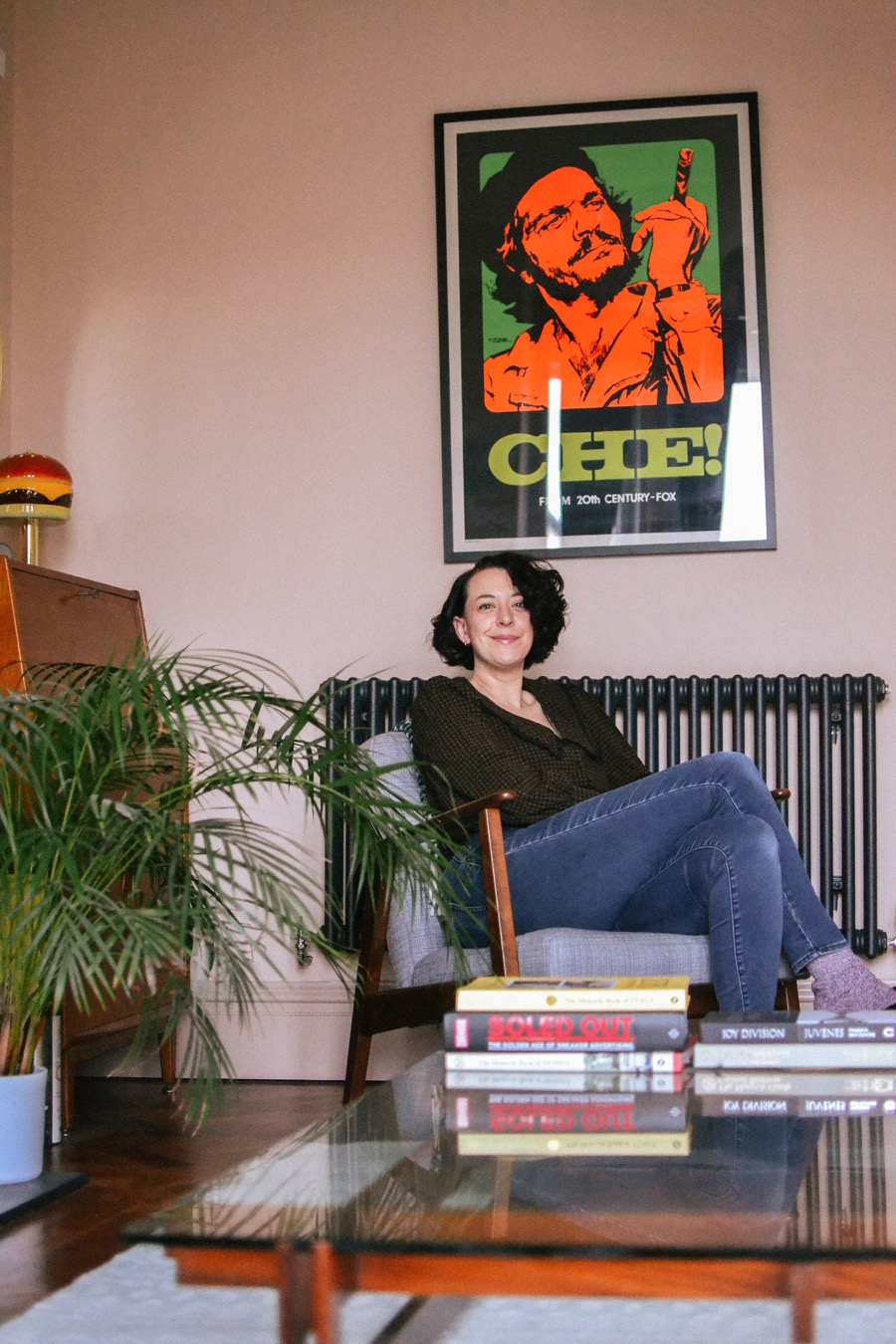 I've been meaning to share more of our home for months now but time seems to fly by so to give myself some focus, I thought I'd start a blog series with a look into each room. I'm kicking it off with the living room for no other reason than it's the tidiest room at the moment. I don't think all of the rooms are ever tidy at the same time!
The living room is very much Joe's domain when it comes to interiors, it's the room that we spend the least time in as a family and the most time in as a couple so we try to keep it a more grown up space. It doesn't meant that the corner isn't full of Elsa dolls and squishies though…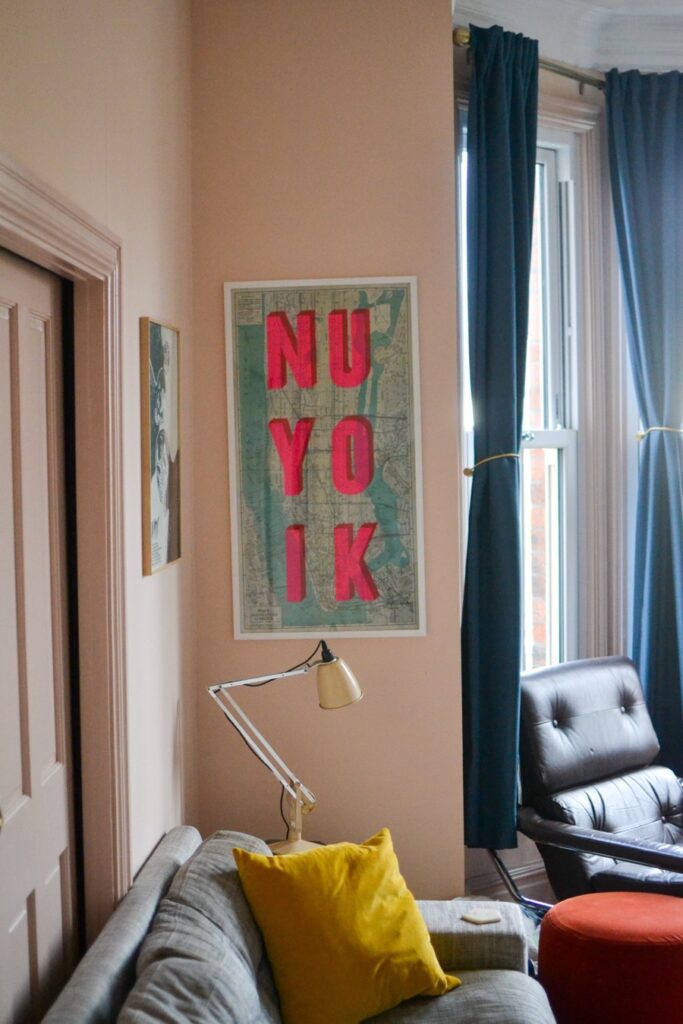 A lot of the furniture came with us from the old house but work well in this house thankfully. Joe has a bit of a penchant for chairs (he says he's a collector, I say he's a hoarder) so we have some really interesting ones, the one in the right of the bay window is an Arne Norell safari chair which is probably my favourite in the house.
In this photo you can see the Habitat Hendricks sofa, Hadrill & Horstmann lamp, Ikea footstool, Pieff Alpha Swivel Chair, Nu York print by Dave Buonaguidi, Ikea curtains and cushions from Homesense.
We have a lot of artwork in our home, ranging from film posters and prints to original art work and Eva's creations. The living room has some of our favourite pieces including the Nu York print, Angus Vasili painting, Che poster, Get Out poster from Mondo and La Haine poster.
Joe found the Ico Parisi Cassina coffee table and I immediately said no as it's a giant pane of glass, not ideal for two small children but of course it turned up the following week. I'm happy to report I'm the only one who has injured myself on it so far so that's something at least!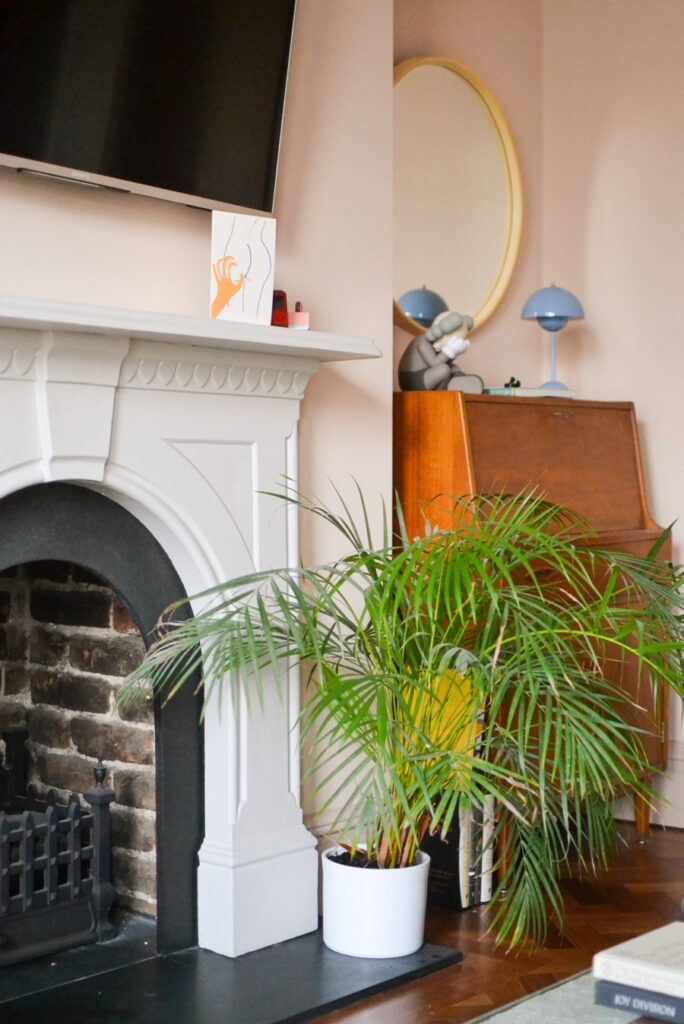 We have a gas fire in the living room which is very handy for just switching on with no hassle when it gets a bit chilly.
The plants are my domain in the house, we have a couple in the living room including a big palm and a mini one. We've had the big one since it was tiny and it's starting to take over the room!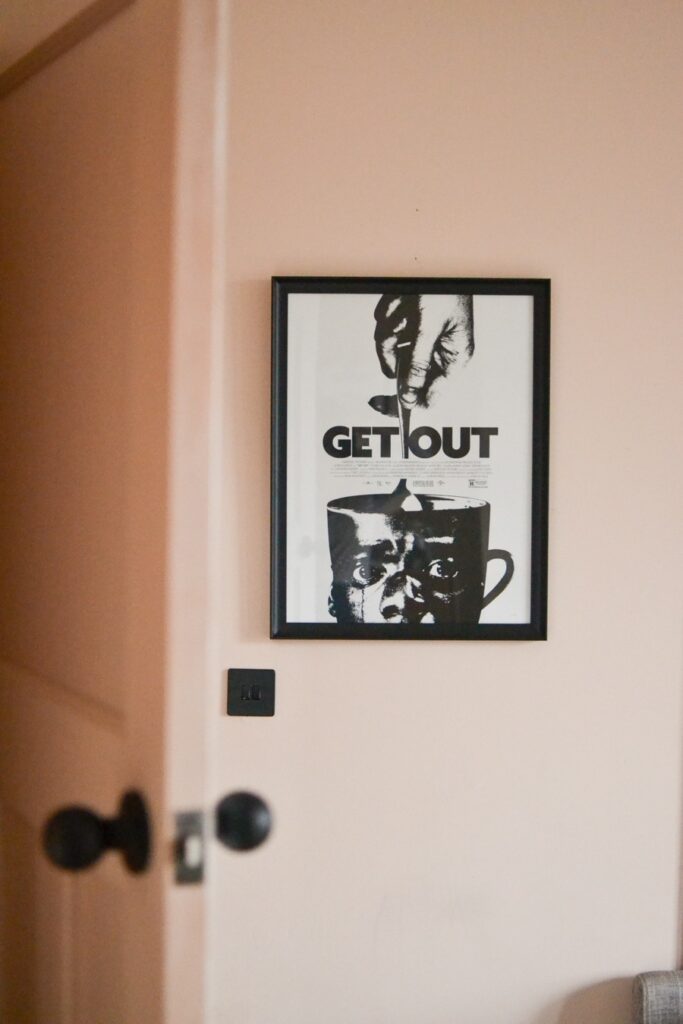 The living room is painted in Farrow & Ball Setting Plaster at the moment but we're thinking of changing it up. I can't imagine it any other colour though so need to make some mood boards.
We have quite a lot of wallpaper throughout the rest of the house so that's another consideration for the living room too, something like custom Ever Wallpaper (aff link) or their floral wallpaper (aff link) could be an option. I'll show you some of the other wallpaper we have in the house in future posts!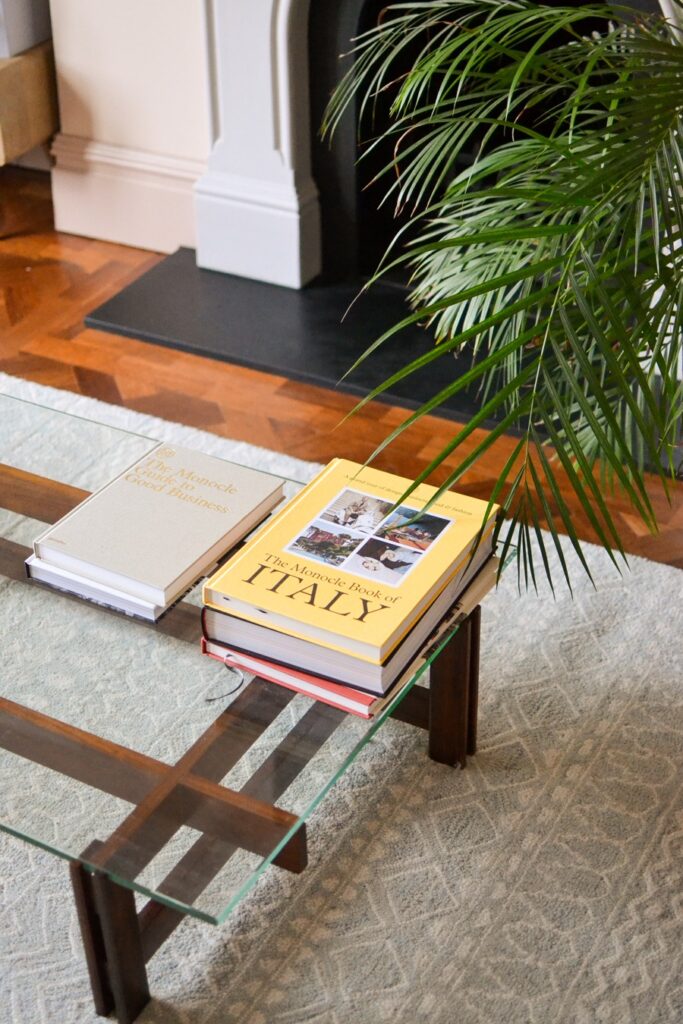 We always have a good stack of books on the coffee table which are usually food and fashion based! We have quite a few Monocle ones on there at the moment.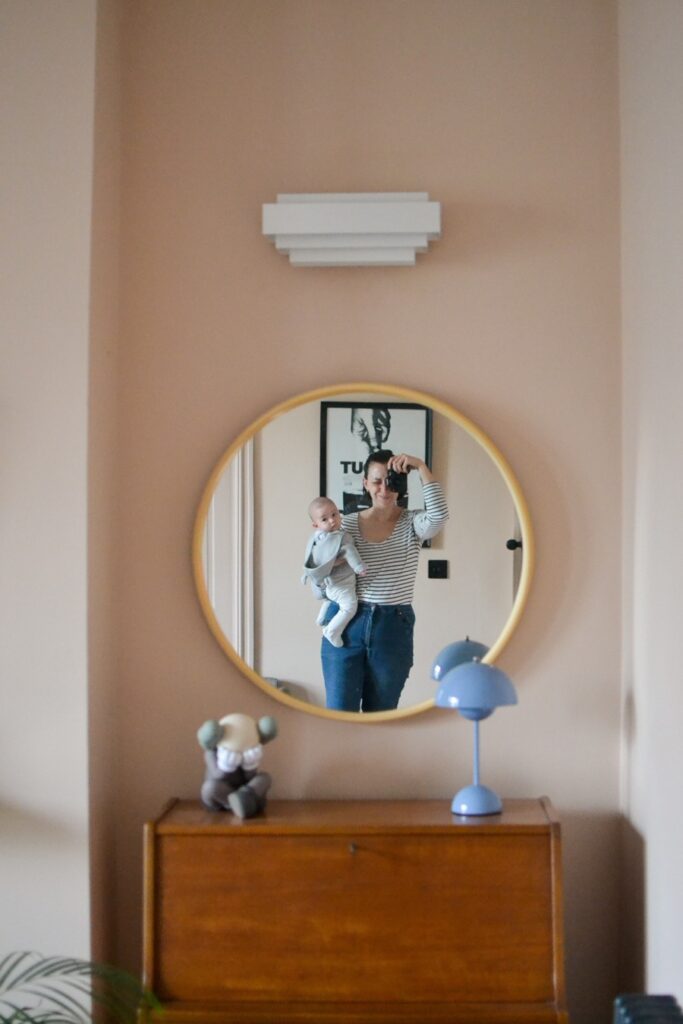 The &Tradition flower pot light is a new addition from Utility, it's chargeable so no need for cables which I'm a big fan of! Joe usually changes up what is on this vintage bureau every couple of weeks so we have the lamp and the Kaws guy at the moment. Previously we had a burger lamp on here which Eva was petrified of but we love.
Let me know in the comments below which room you'd like to see next!