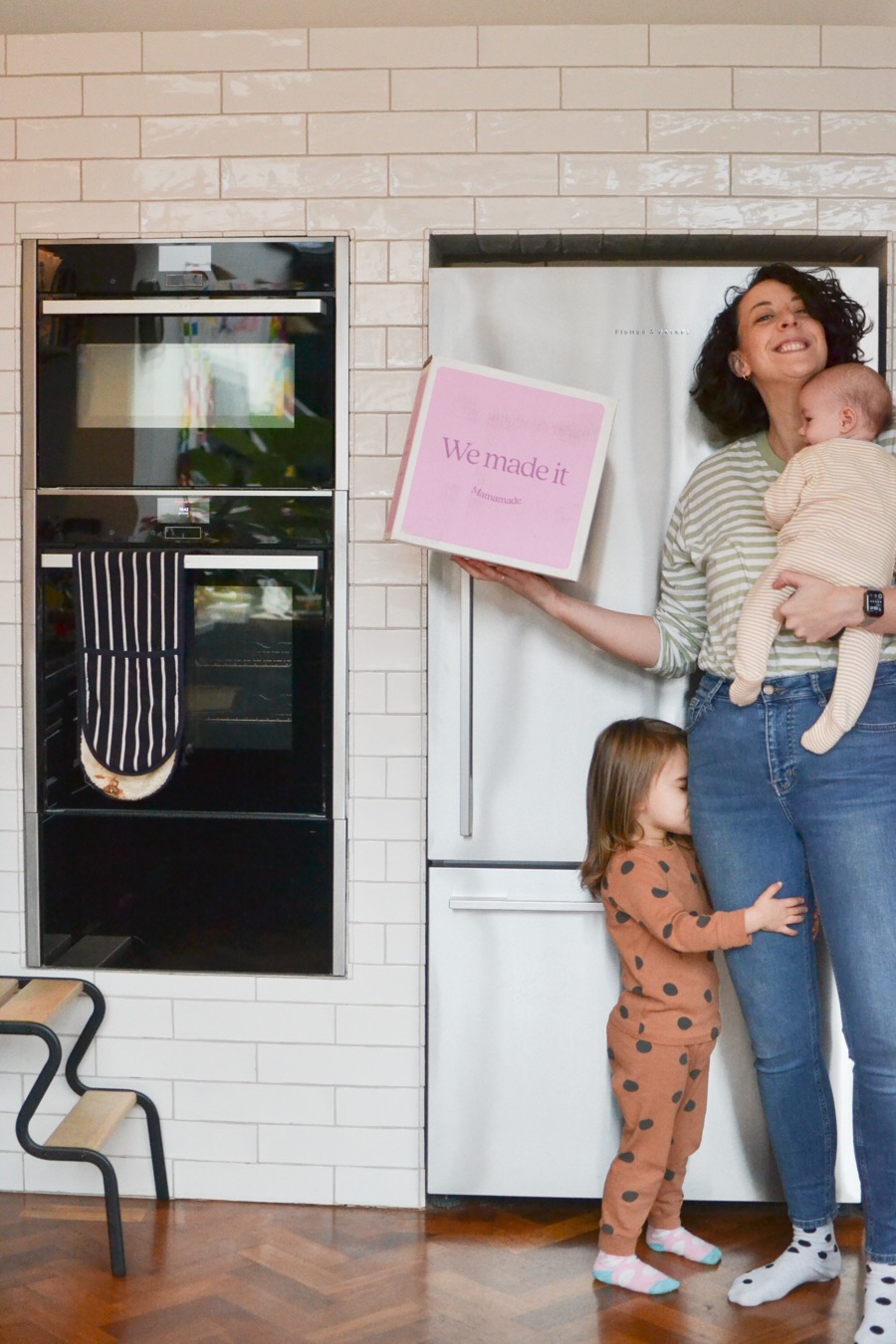 Mealtimes are generally chaotic in our house. A wild toddler with a penchant for changing her taste every week is tricky enough but adding a newborn into the mix has turned them up to 11.
Our days are a whirlwind, during the week Ottie and I pick Eva up from nursery and head home into the madness that is dinner, bath and bedtime. More often than not these days I turn to easy options like sandwiches (in star shapes of course because she can't possibly eat square ones) or trusty pasta. At the weekend we try to get her to eat the same as us but she's in a picky phase at the moment so it usually doesn't go to plan.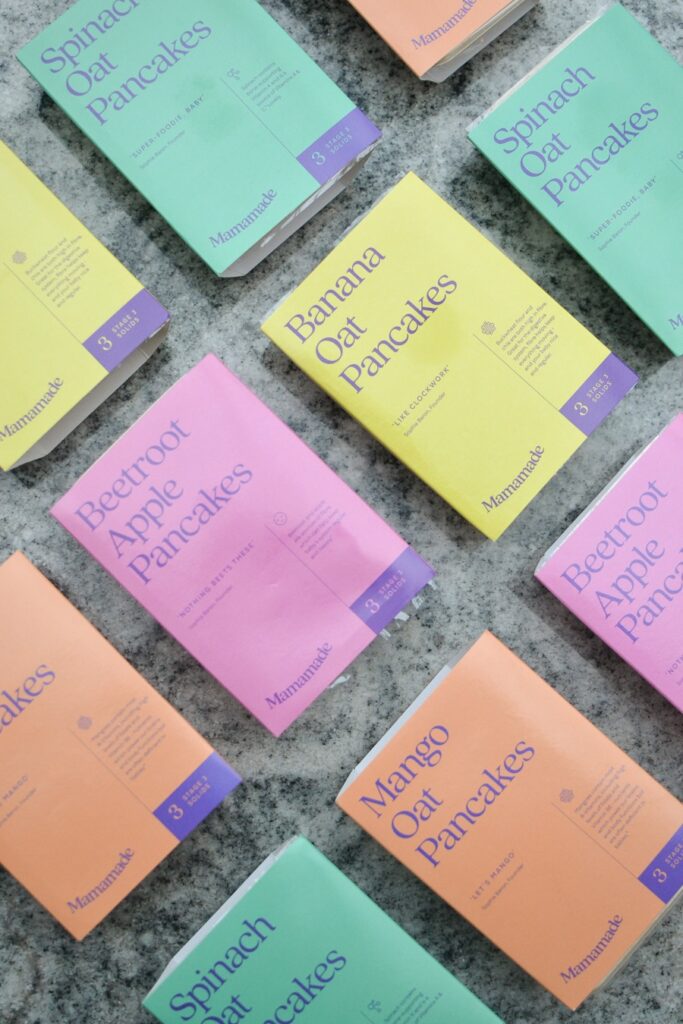 Trying to make a nutritious meal for Eva with one hand while holding Ottie in the other should be an Olympic sport, the juggle is real. That's where Mamamade comes in.
Mamamade take the stress out of mealtimes and now, when I've not got time to make something from scratch, it's as simple as letting Eva choose which meal she'd like from the freezer and popping it in the microwave. 5 minutes later we're sat down at the table in peace, magic!
I'm happy for Eva to have a mixed diet (there will always be pizza and sausages!) but I love knowing that the Mamamade meals are nutritious, organic and plant based. Eva had a cow's milk intolerance when she was a baby, she grew out of it around 18 months old but is still a little sensitive so knowing the Mamamade meals are naturally free of milk really puts my mind at ease.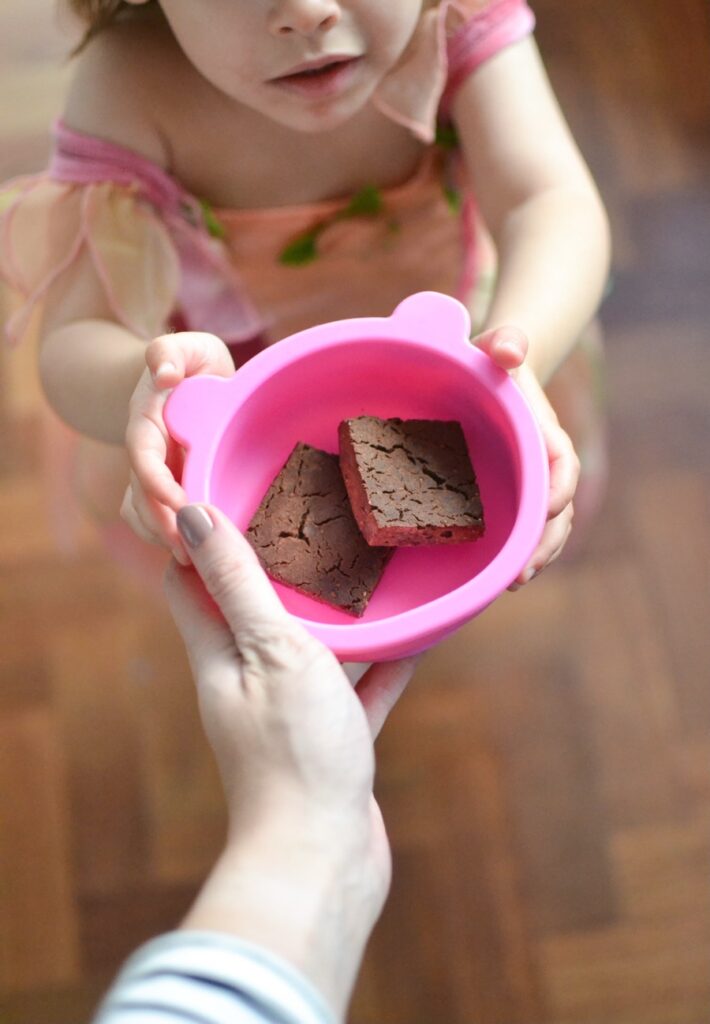 When we started weaning with Eva I noticed that the purees and pouches in the shops had such a long expiry date that most of them were likely older than her so decided to make everything from scratch. I tried really hard and some days she wolfed everything down, other days the floor was coated and she ate nothing which I found so stressful. This time round with Ottie, I'm so excited to be able to turn to Mamamade to help take the prep time and stress out of weaning. I will definitely still be making my own food for her as well as finger food but having that safety net ready to go will take a huge weight off when I have two hungry, picky mouths to feed.
We've been using Mamamade for a couple of months now and it's been a saviour on those days where time has run away from me. I had a few questions when we first signed up so I've added some key information below, but feel free to leave a comment or drop me a message with any other questions! Plus, I have a code to get £10 off your first box – just use LIFELATELY10 at the checkout!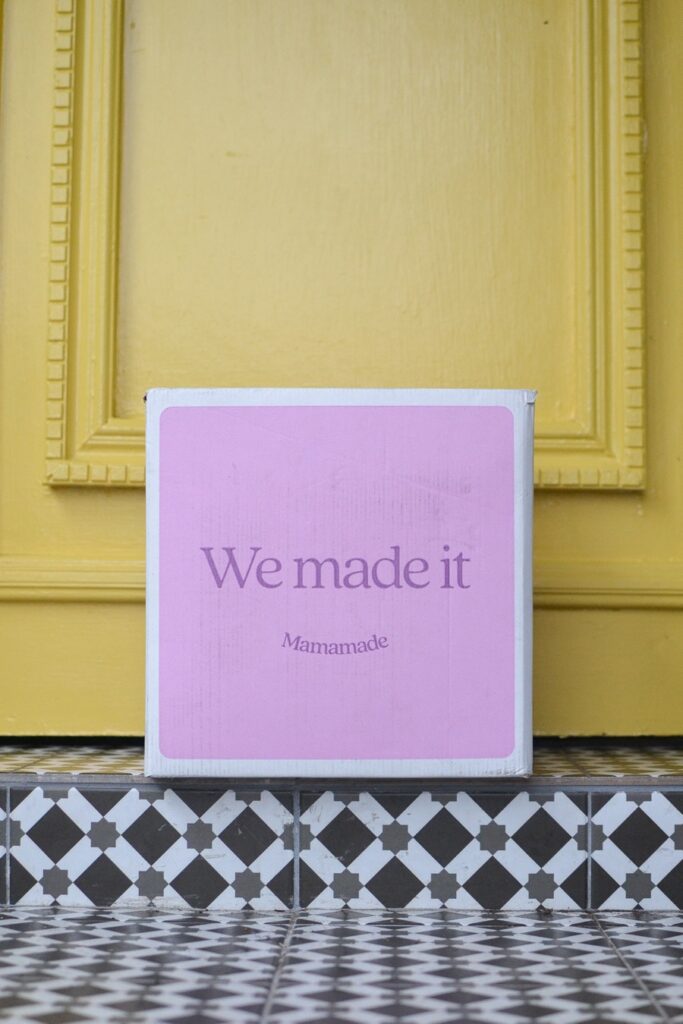 What is Mamamade?
Mamamade is a meal and food delivery service catered for babies and toddlers. The meals and purees are all organic, nutritious, plant based and free from the 8 main allergens (milk, eggs, peanuts, tree nuts, fish, shellfish, wheat and soya) so there's nothing to worry about. 
There are over 40 meals to choose from including breakfast, main meals, snacks, desserts and purees. You can either choose their ready made bundle options or hand pick which meals you'd like. You can also change up your delivery each month to keep your little one experiencing new flavours.
You can choose from a subscription or one time purchase when you order. The meals can be stashed in the freezer for up to 4 months so you can grab them whenever you need them. You can take a closer look at the range here.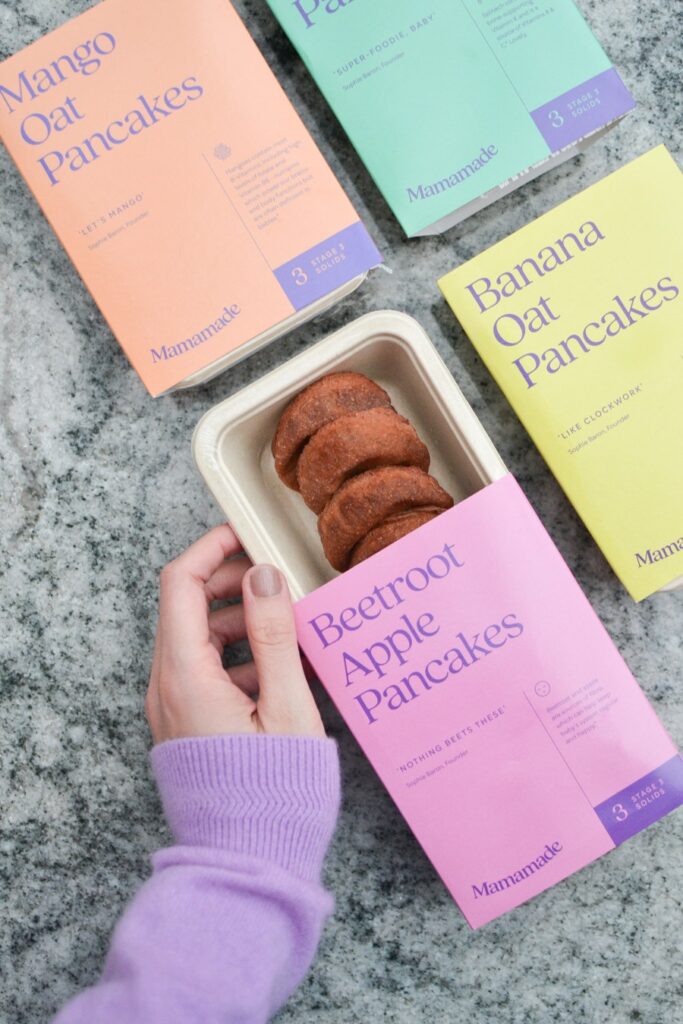 Is it worth subscribing to Mamamade?
I would say yes it is, it means you don't need to worry about re-ordering boxes or remembering to stock up the freezer. It also gives you 1:1 access to the Mamamade nutritionist to help guide your journey. They also use DPD so you can amend your delivery options easily if you're nap trapped or doing the school run when it's due which is a dream!
You can select 1, 2 or 4 week frequency of deliveries so you can tailor them to what you need and when.
You can make any changes to your delivery 48 hours before it's due too, ideal for keeping up with ever changing tastes. The Mamamade delivery arrives in a box with special packaging that keeps the food cool for up to 30 hours meaning if you're not in to receive it, it will wait for you. All the packaging is fully recyclable too!
You can find out more about Mamamade subscriptions here.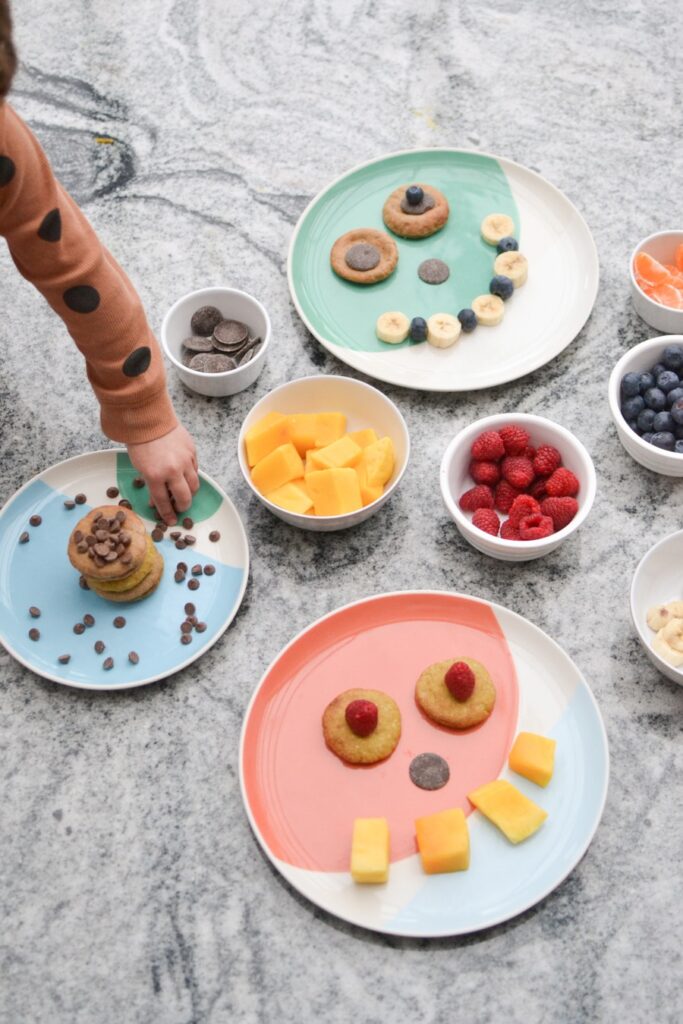 What ages does Mamamade have meals for?
Mamamade cater from weaning onwards and have a wide range of options available for babies and toddlers.
Their pre-made bundles are great for starting with as they're grouped by age so your little one is getting the perfect mix for their age. These start at 4 months all the way up to toddlers. You can see the Mamamade bundles here.
You can take their easy quiz here to find out which bundle would work best for you.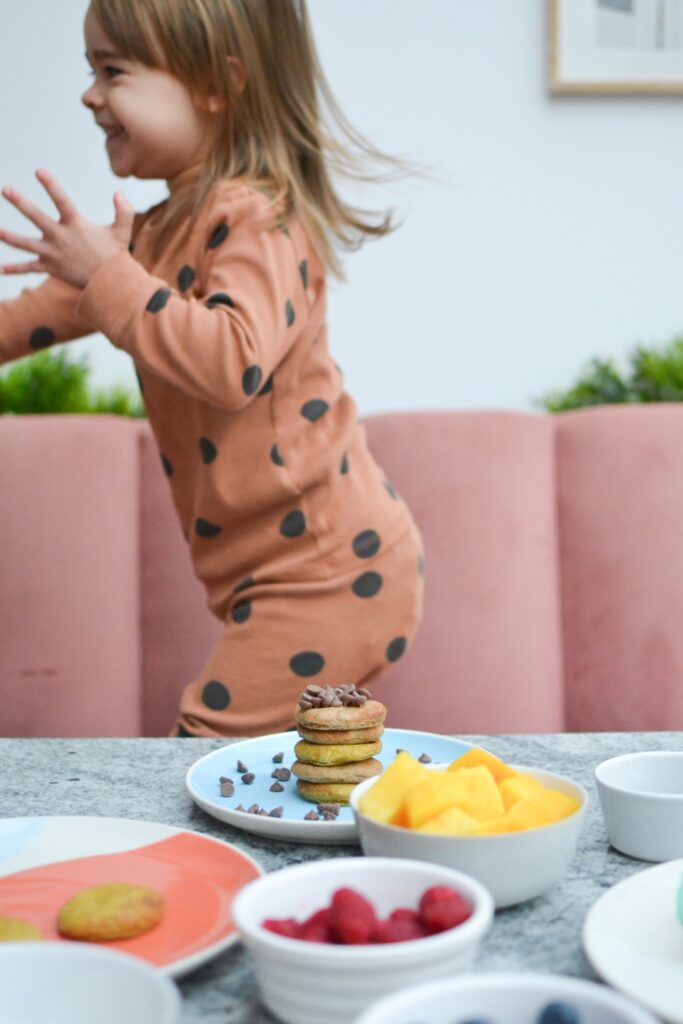 How much does Mamamade cost?
The Mamamade bundles are between £24-£33 each which works out at £2-£2.75 per meal so more cost effective and better value for money than most of the options available at the supermarket.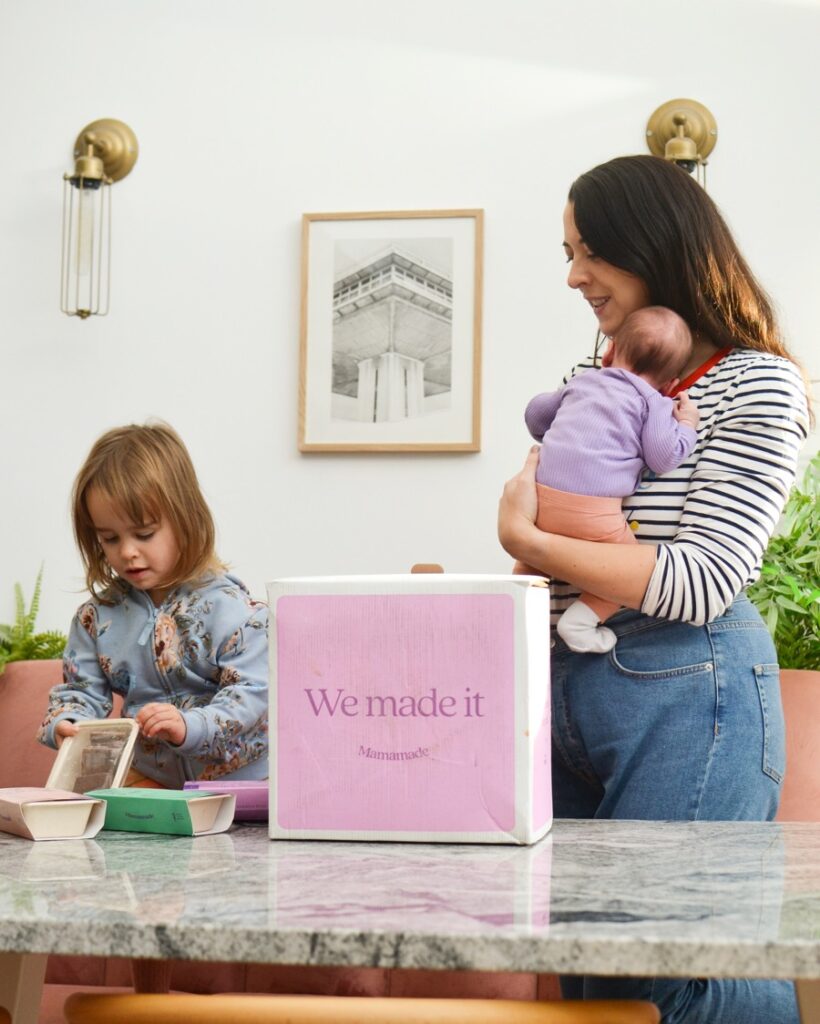 Would Mamamade make a good gift for a new mum?
Yes! Food was hands down the best gift we received when Ottie arrived but it was mainly for us grown ups. So sending a gift of Mamamade meals to new parents who have other small mouths to feed would be such a useful gift.
Mamamade also offer gift vouchers so if you want to let the parent choose or don't know their address, this is the perfect option.
They have also just added a range of bowls, spoons and bibs which are so cute, you can find them here.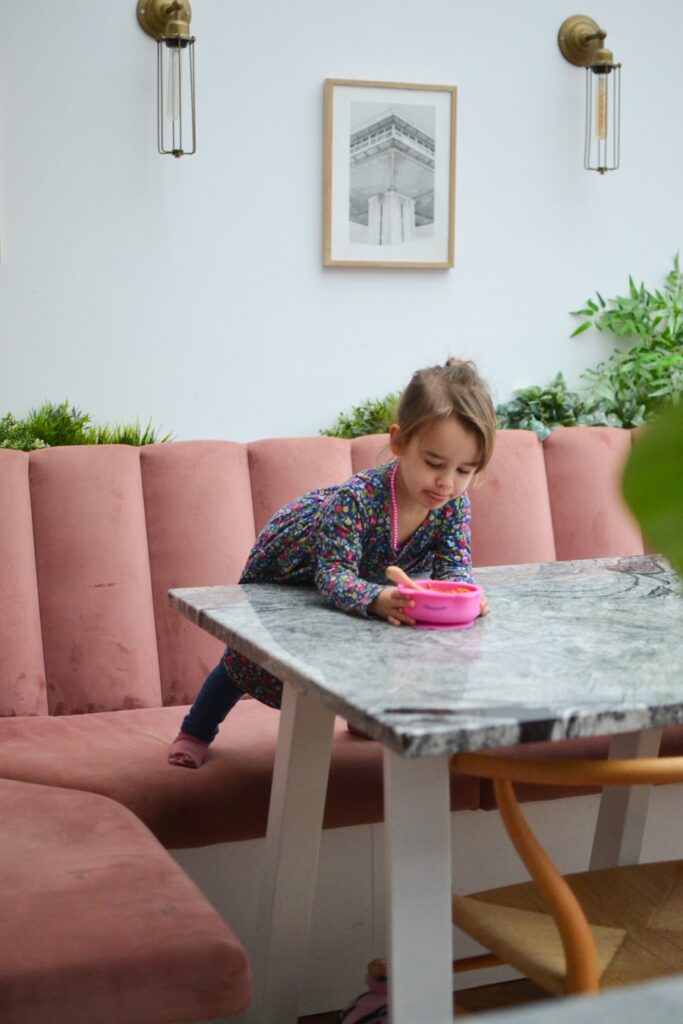 Where do Mamamade deliver?
At the moment they deliver to mainland UK, you find out more here.