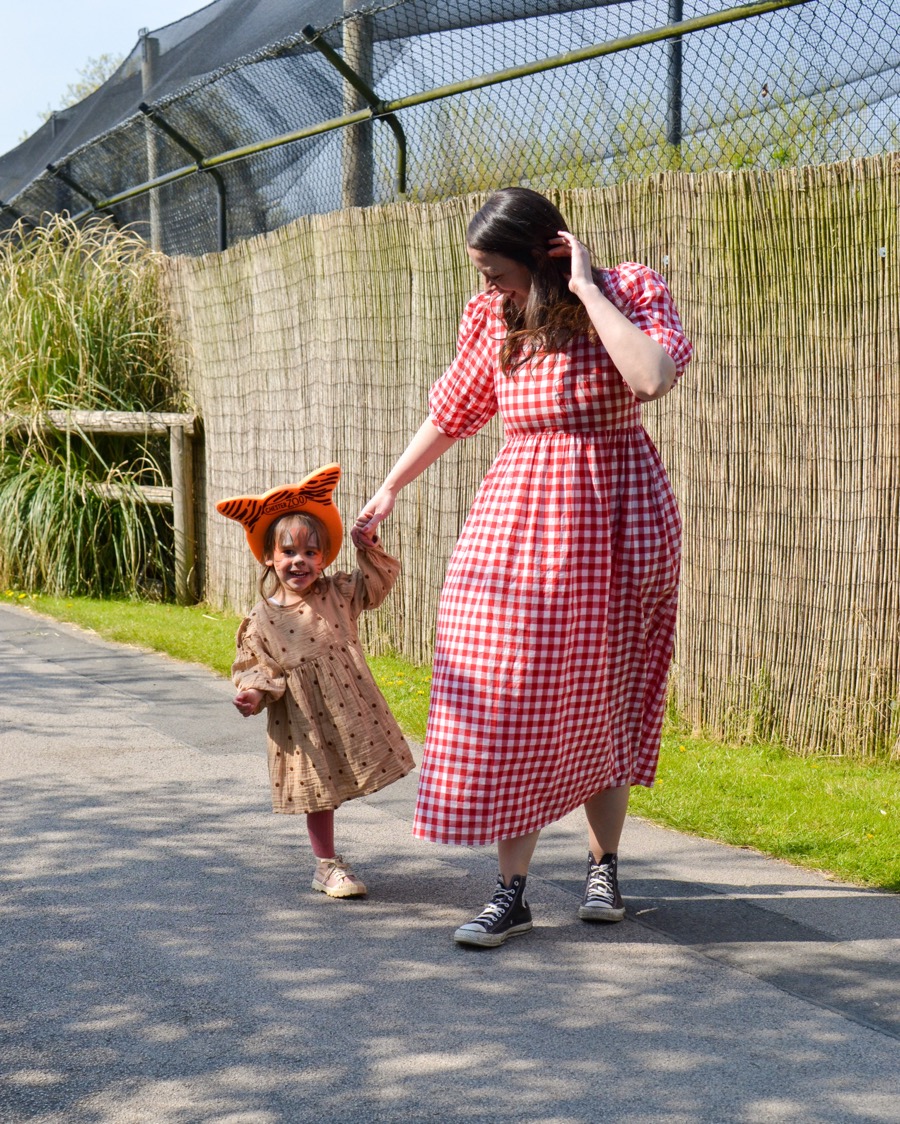 My wardrobe is made up of about 75% unflattering midi dresses at the moment and I am totally ok with that. Midi dresses seem to be becoming my gateway outfit to normal life as lockdown restrictions lift. They're comfy, hide a multitude of overeating sins and you only have to put one thing on but, at the same time, they make you look vaguely put together. My kind of outfit!
These 5 are my current go to outfits, so easy to throw on with some big earrings, Converse and a bit of lipstick if you're feeling fancy.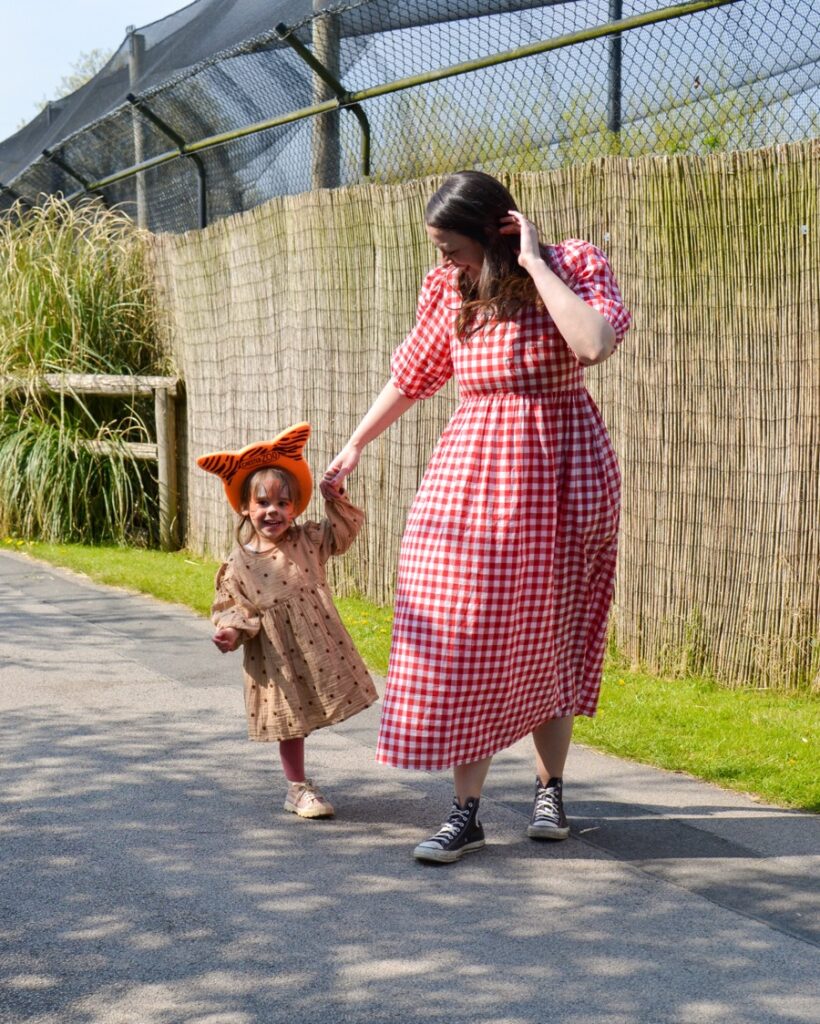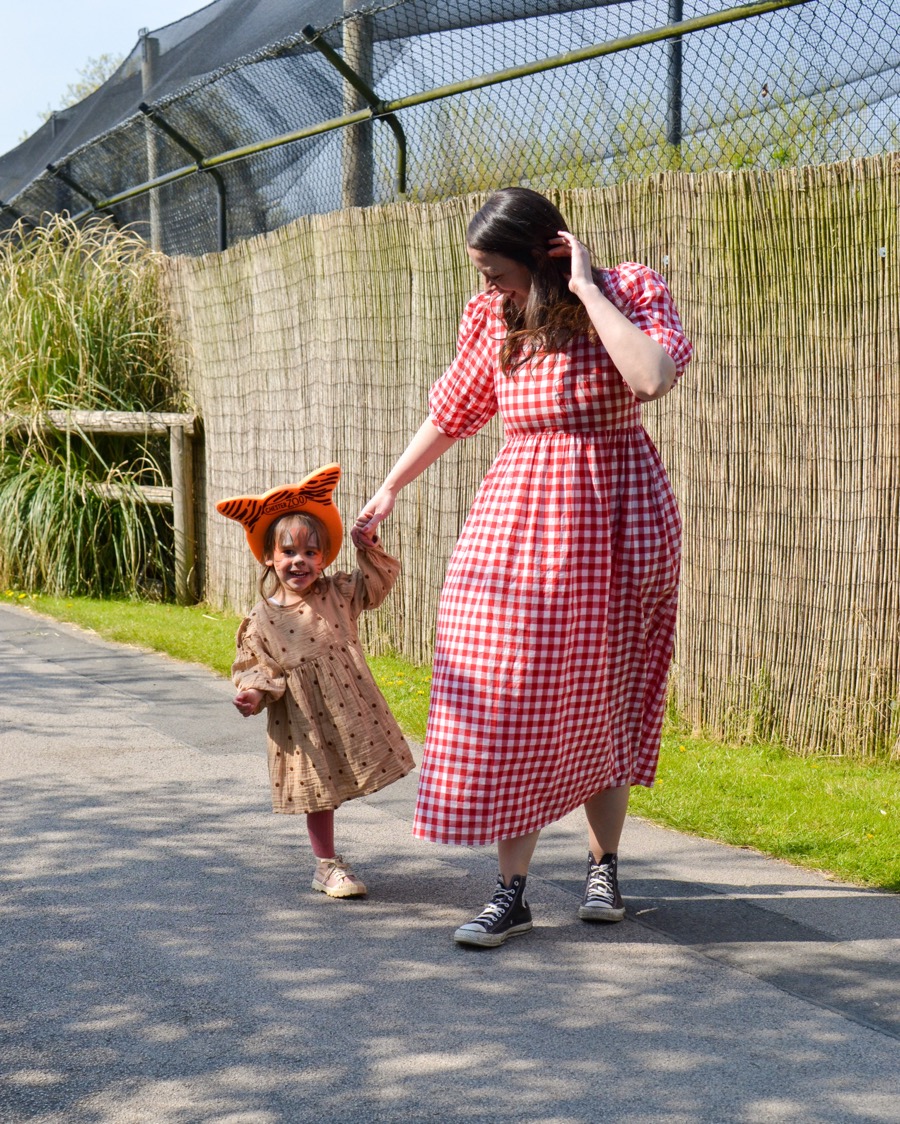 Ooh I love this dress, I saw Katherine Omerod wearing it on Instagram and bought it almost immediately. I've been on the look out for a gingham dress but couldn't find one that was quite the right style for me that wasn't a super girly colour. I had my eye on the Molby gingham dresses but I don't think I can pull off that much pink or lilac sadly.
The Albaray dress is so beautiful, the top and sleeves are really flattering and I love the tie detail at the back. The skirt is oversized so can conceal many lockdown snacks. It's also made from deadstock fabric so it's a lot more sustainable than other options, I'm trying to be better with what I buy but have a long way to go.
I wear it with: Converse, leather jacket, a red lip and gold chunky hoops.
Pocket situation: 9/10. Excellent! Nice and roomy, you can keep lots of nonsense in them without it really showing because of the oversized fit.
Click here to shop.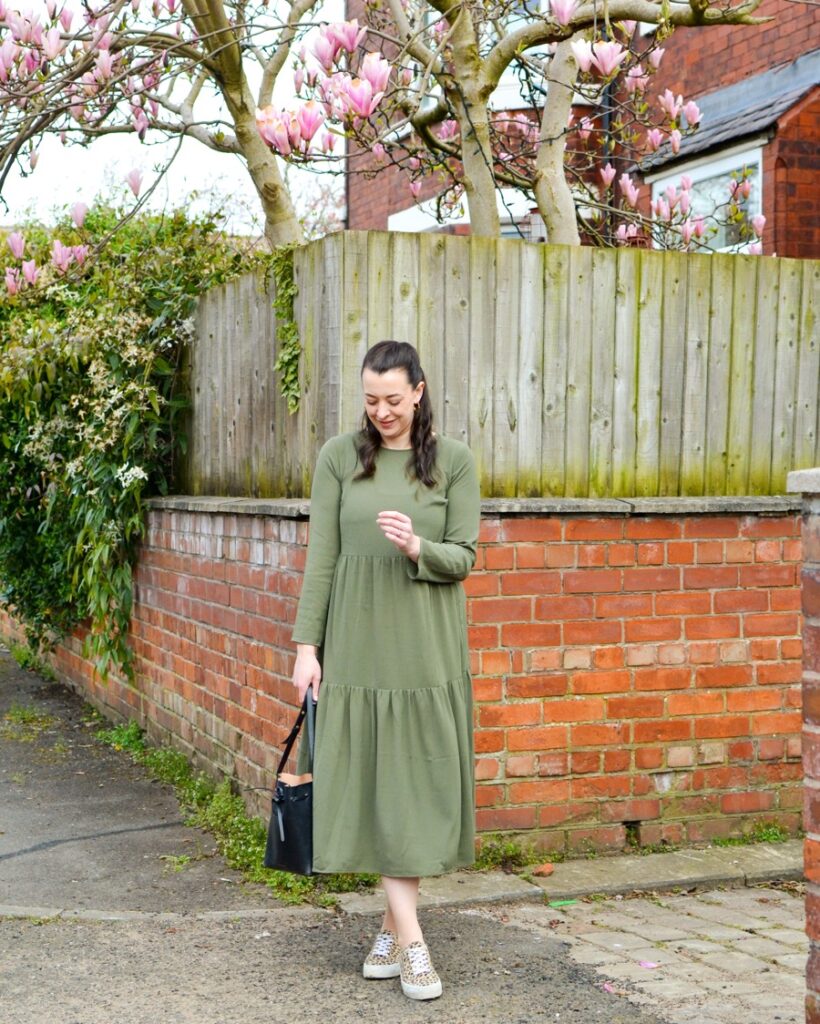 This was a last minute 'add to bag' item when ASOS had 20% off the other week but I actually really like it. I love wearing green in general but this khaki colour feels just right for spring. It has 3/4 length sleeves and a tiered midi style skirt. The fabric is very thin and does not cover lumps and bumps, but the bottom is nice and roomy at least!
I wear it with: Leopard print trainers and statement silver earrings.
Pocket situation: 0/10. None, rubbish.
Click here to shop.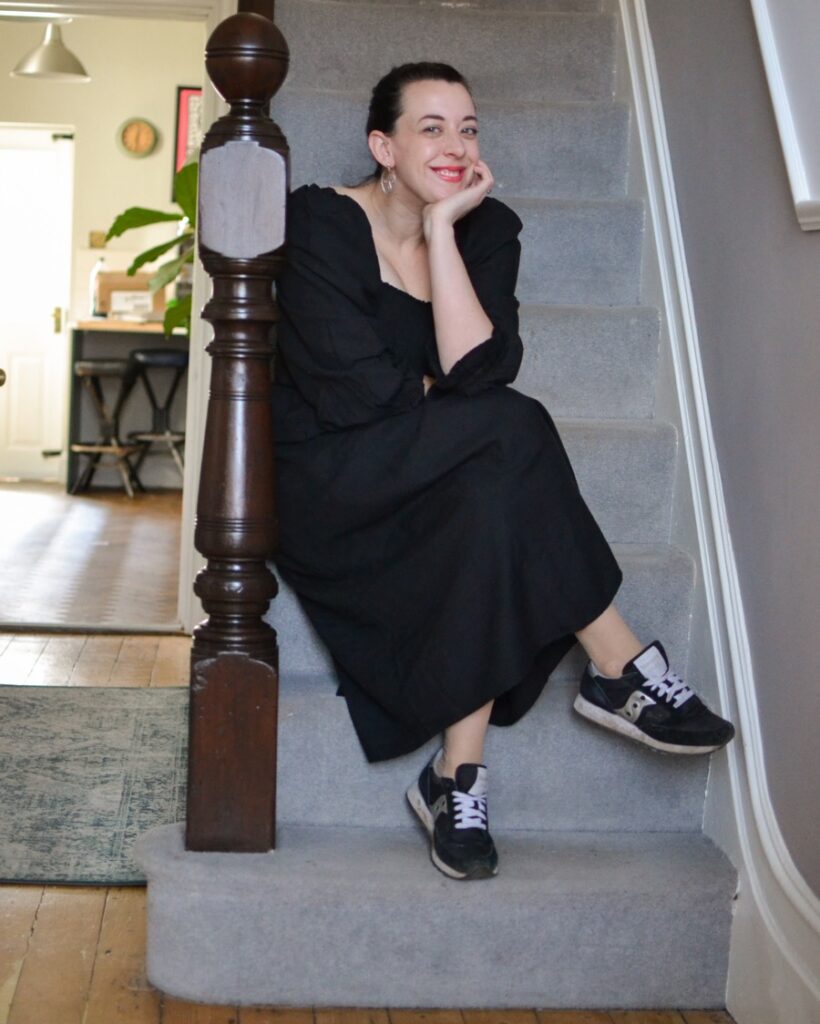 This is one of my favourite recent wardrobe additions, I tried to find something similar last year but nothing was quite right. This fits just right on the top half and the bottom flows down to a midi/maxi length. It's perfect for throwing on and easy to dress up or down. It's also a great one for work calls because you look fancy on the top but are comfy on the bottom.
I wear it with: Any kind of trainers, orange/red lipstick and statement earrings.
Pocket situation: 0/10. None! Offended.
Click here to shop.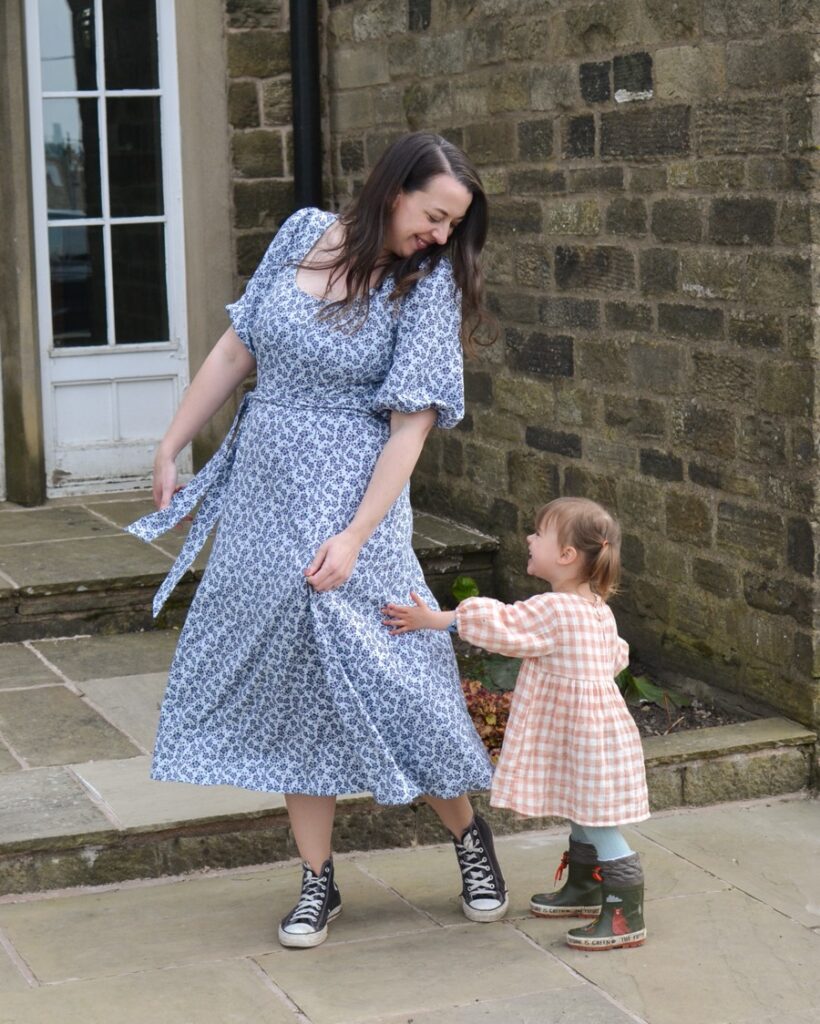 I just love Boden dresses, they are so comfy and flattering. This was very kindly sent to me from Boden as a surprise gift and I'm so grateful, it had been in my basket for a few days when it arrived!
The sleeves are just the right length and stretchy, just at the elbow and the waist tie means you can cinch it in. The jersey fabric is quite heavy making it super soft and skims over any lumps too. Boden also use sustainable cotton which this dress is made from.
I wear it with: Converse and silver jewellery.
Pocket situation: 10/10. Excellent, Boden always has wonderful pocket game.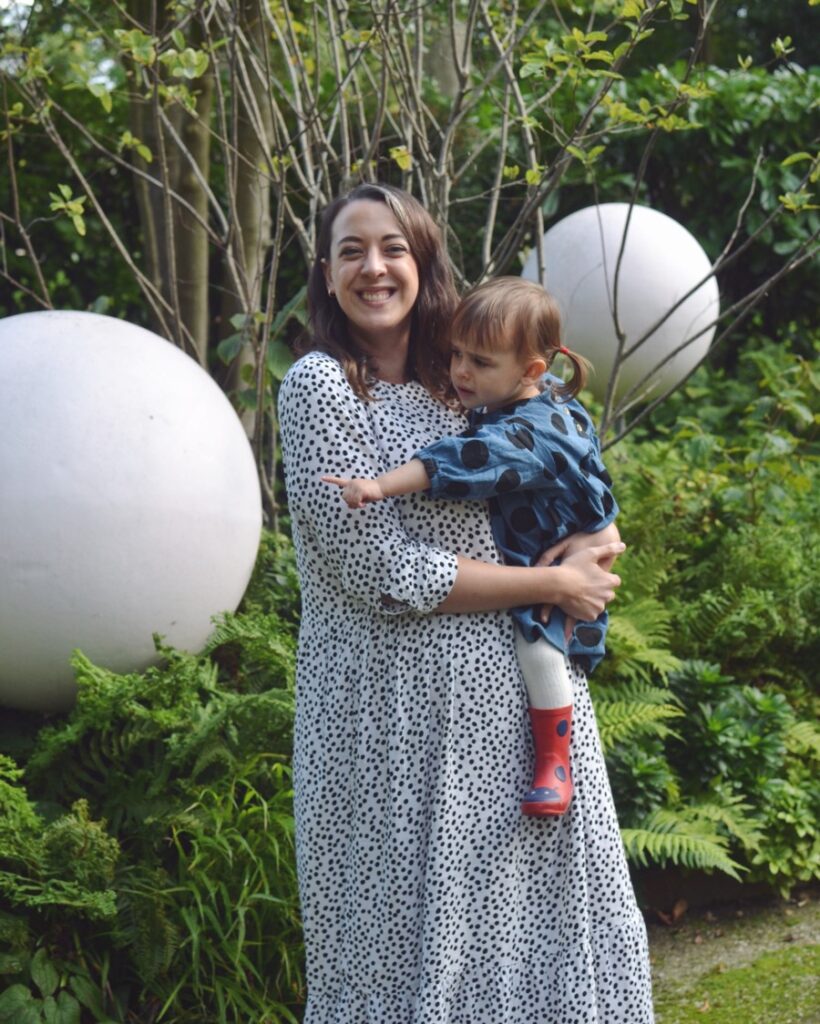 This photo is from last September by the way, hence the white streak in my hair and Eva looking a bit smaller than the other photos!
This is really a mention for the Zara polka dot dress but that is sadly not in stock anymore. I feel like pretty much everyone had it a couple of years ago but it really is a suit pretty much everyone kind of dress. I got mine on Depop last year and they are always available on Depop and Ebay but I've added this New Look dress as a replacement.
I love pretty much everything about this dress (apart from its lack of pockets) – it can be dressed up or down, is so comfy to wear and suits pretty much everyone.
I wear it with: Trainers and chunky gold earrings.
Pocket situation: 0/10. No pocket on this one or the Zara one!
Click here to shop.