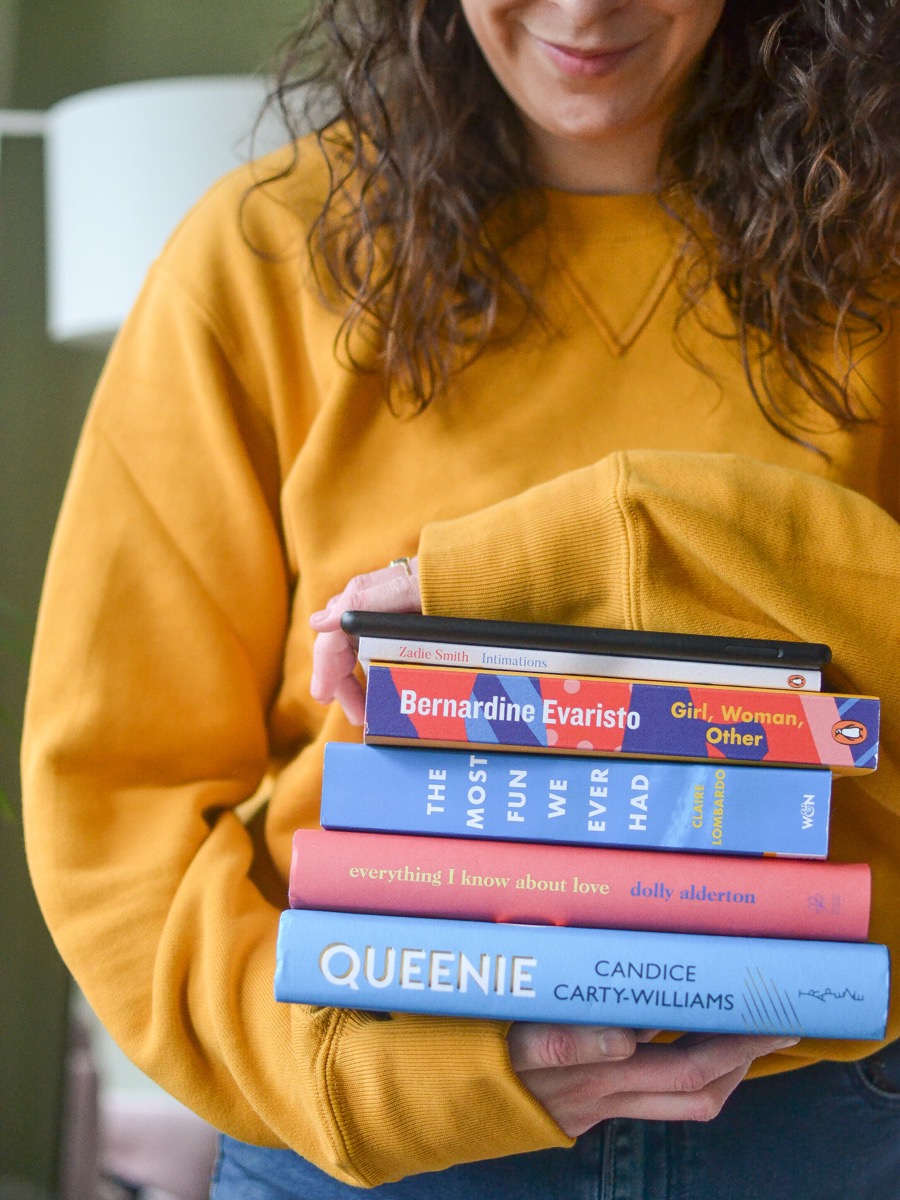 In January 2020 I made reading more my New Years resolution, I think I'd read a grand total of 3 books in 2019 so the bar was pretty bloody low.
I miraculously kept it up throughout most of the year and steadily worked my way through books one by one but when the second lockdown arrived, work got crazy busy, global politics (cough Trump cough) and the uncertainty around Christmas made my brain incapable of focusing on anything higher brow than TikTok.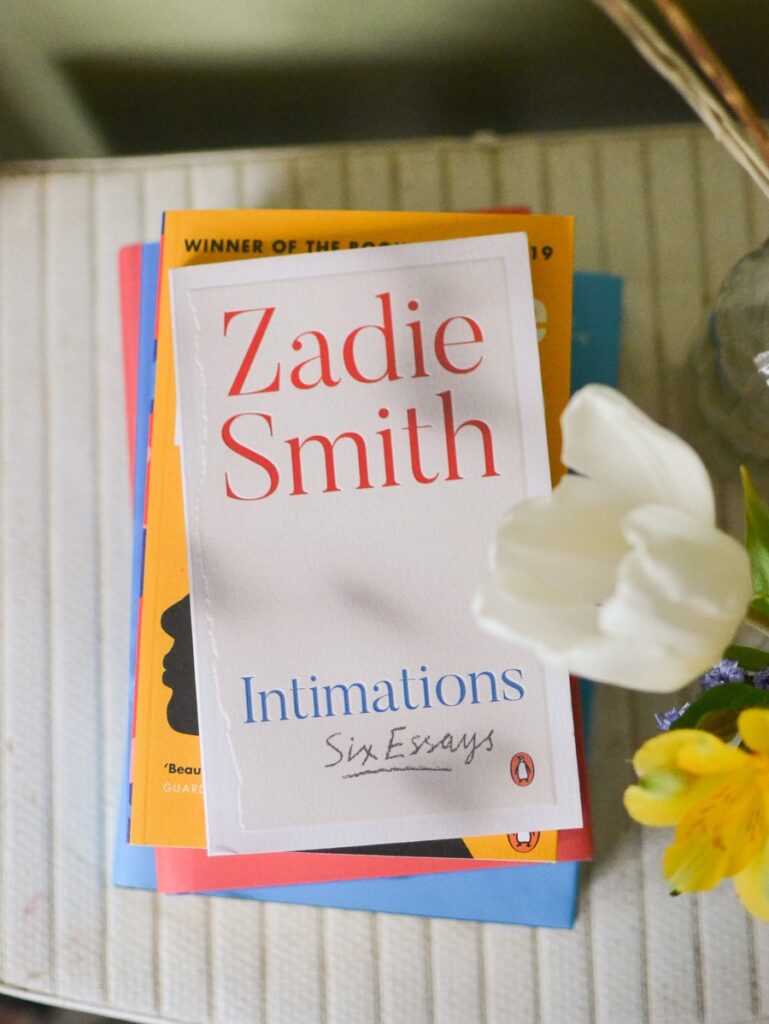 Towards the end of the year I really wanted to get back into reading so took the pressure off by reading enjoyable, easy to digest books instead of sticking to my existing reading list. I thought I'd share a few suggestions in case your brain is being equally uncooperative or you've set yourself a reading goal for this year. Usually I have a book (usually kindle) and an audiobook on the go at the same time.
If you want to add me on Goodreads so I can pinch your recommendations to add to list I'd be very grateful. You can find me here.
Intimations by Zadie Smith
Beautifully written, incredibly relevant and satisfyingly short. Intimations is a collection of six short essays written by Zadie Smith in 2020 contemplating the global pandemic ruled world we now live in. Suffering like Mel Gibson is my favourite of the six.
The Thursday Murder Club by Richard Osman
I read this in between Christmas and new year and it's just what I needed. A comforting, funny, page turning murder mystery with pensioners living in a luxury retirement home taking the lead character positions. I'd really recommend this one if you're in need of a cosy read and love a thriller. The film rights have already been snapped up and I'm excited to see how it turns out!
Girl, Woman, Other by Bernadine Evaristo
This was one of my favourite books of last year, it's just such an enjoyable read. It follows 12 different women throughout the past, present and future as their stories intertwine. You get to know and love them as the book develops, it's full of character, joy and energy. I don't want to say too much other than sing this books praises, definitely one to read if you haven't already.
Queenie by Candice Carty-Williams
I devoured this book, it's written in a very easy to read, conversational way but covers a huge amount of thought provoking topics. It follows 25 year old Jamaican-British Londoner Queenie through her recovery from a break up as she finds herself, her friends and some very questionable men.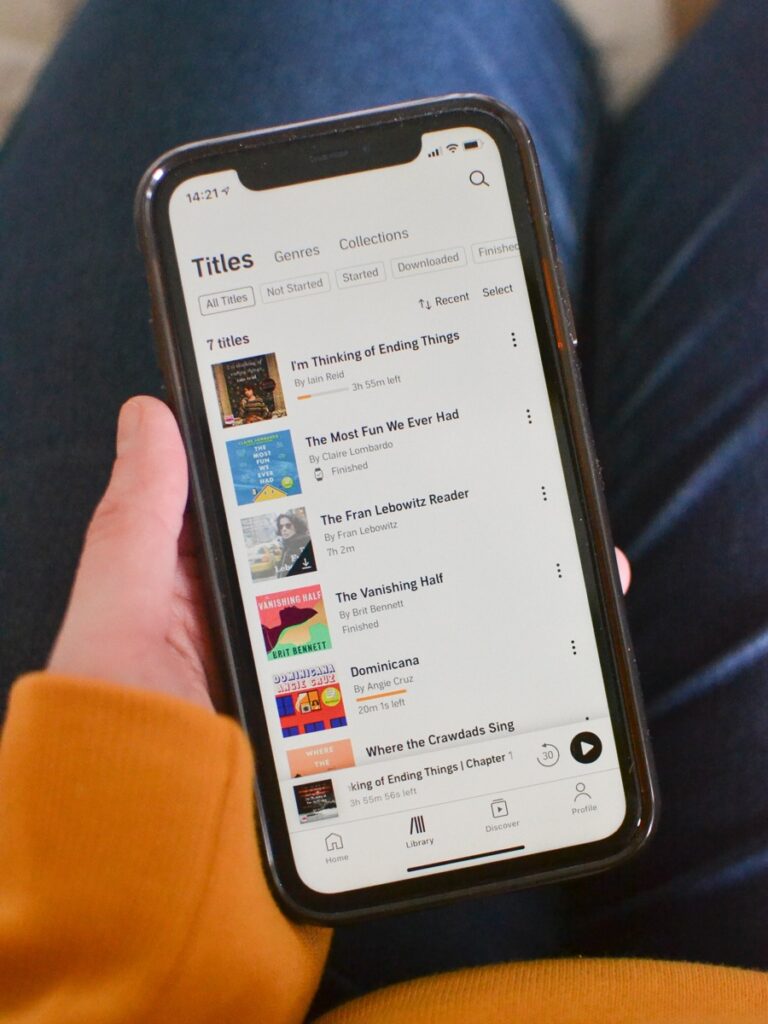 The Most Fun We Ever Had by Claire Lombardo
Up front warning, this is a pretty long book, so if you're looking for a quick read it might not be for you. I listened to it on Audible over the past couple of months, listening for half an hour here and there and it's great for dipping in and out of. It's an intergenerational family drama that follows the Sorenson family. From their parents meeting and falling in love, to each of the four daughters being born and their combined lives growing up. Secrets are uncovered, relationships blossom and sisterly bonds are shattered. It's told in chunks of years and follows different family members throughout so you really get to know them all. It's definitely worth a listen or a read.
The Midnight Library by Matt Haig
This is the first book I read this year and another I entirely devoured. It's one of those that I'd settle down to read a chapter before bed and it was midnight before I knew it. The book follows Nora Seed whose life has been full of misery and regret, she finds herself in the Midnight Library after taking an overdose and has a chance to live her life over and over again as if she had made different decisions. She has to find the perfect one before time runs out. 
Everything I Know About Love by Dolly Alderton
I'm sure a lot of people have already read this but it's such an enjoyable, easy to read book I had to include it. It's a mixture of funny and heartbreaking, and mostly very on the nose of you're 30 or beyond. Another good book to dip in and out of.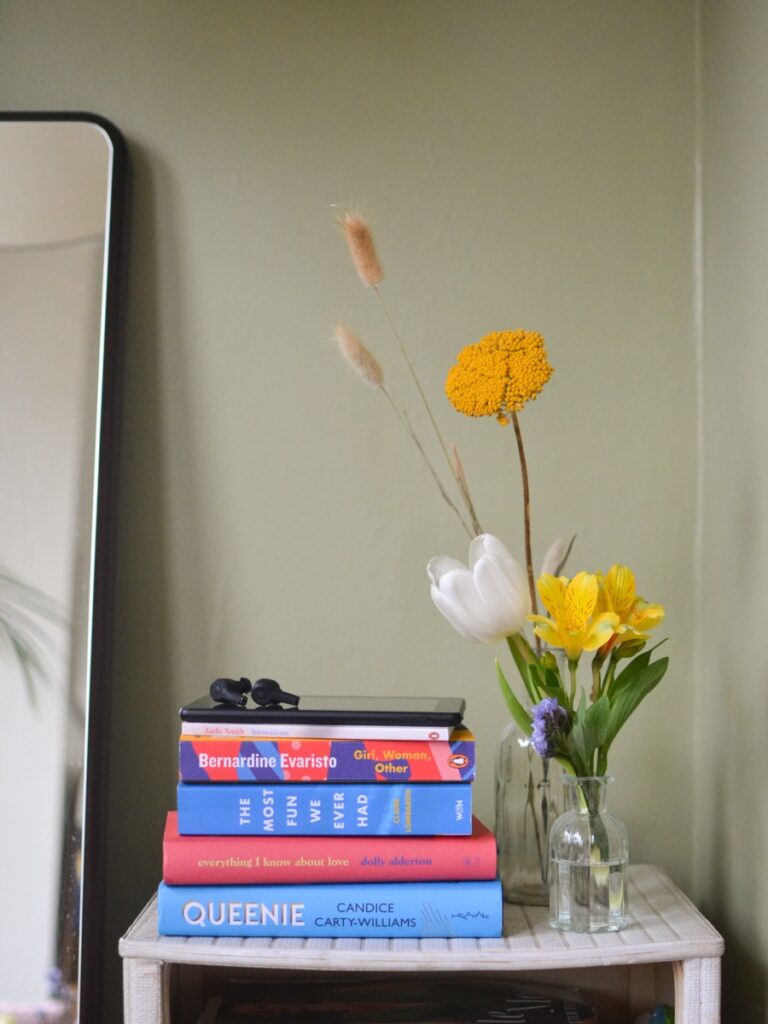 Let me know if you have any must read recommendations, I'd love to hear them and add them to my list! I'm currently reading The Humans by Matt Haig, Anxious People by Fredrick Backman and listening to I'm Thinking Of Ending Things by Iain Reid.