We've been the proud owners of a 2 year old for nearly a month now and wow, the terrible twos are real. We live on an emotional roller coaster driven by the gloriously mad Eva.
Here are just a few reasons she's had a meltdown in the past couple of weeks…
I wouldn't let her drive home from nursery
She didn't want to get in the bath
She didn't want to get out of the bath
I wouldn't let her play with the bread knife
I stopped her eating a teaspoon of cinnamon
She finished her satsuma
I had the audacity to suggest she should wear trainers to nursery instead of wellies
I didn't understand her made up sign language for shark within 3 seconds
I chose the wrong shark video on YouTube
I put jam on toast before peanut butter
Joe put the wrong sock on her
I stopped her moisturising my back (her new obsession) as it was way past her bedtime
She asked for some squash and I gave it to her
I had the cheek to try to put a lion in her farm when there was already one there
The 12th Old MacDonald YouTube video was not to her liking (previous 11 were magnificent)
I used the wrong (though identical to the right one) hair bobble to put her hair in a ponytail
I had to put her cow teddy (Moo to her friends) on the radiator after Eva demanded she join her in the bath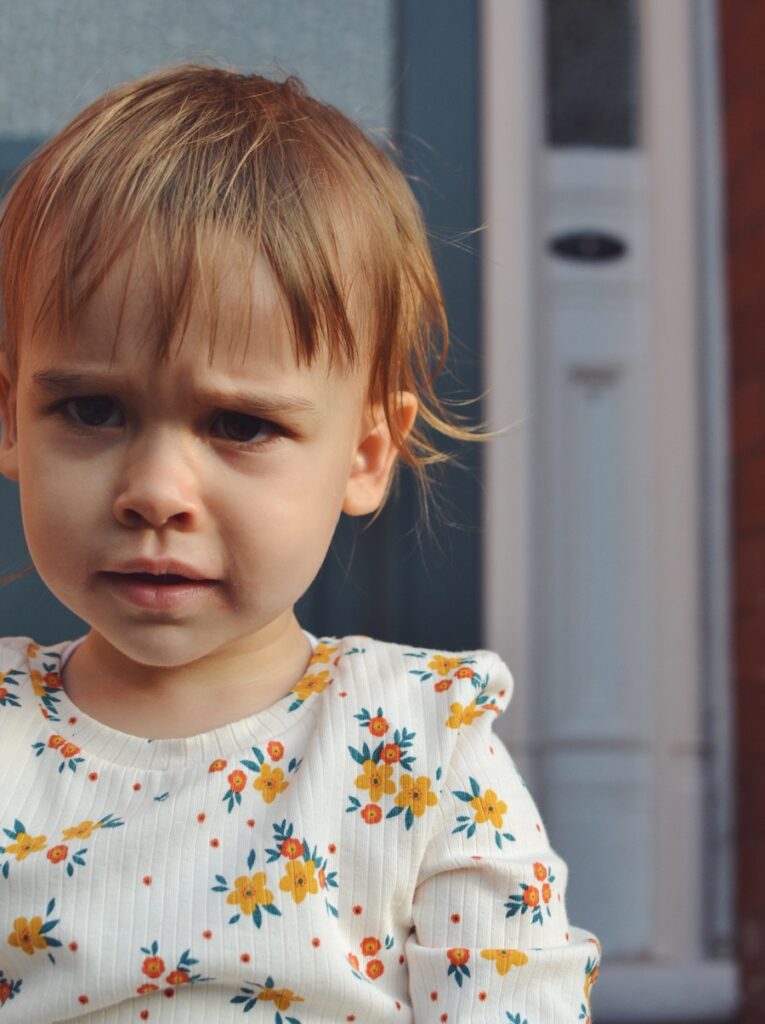 My conclusions is 2 year olds love a meltdown. Please tell me any stories of your own little one's meltdowns, it would be lovely to know it's not just us!
She's wearing the cutest top from Tu (here) which my lovely Auntie Laura bought for her, I want it in a grown up size!