When I was younger I used to devour books, reading a book a day in the summer holidays and always being one of the first to get to the end of the latest Harry Potter book. But since reaching grown up status I've read less and less with work, life and the small task of managing a baby getting in the way.
This year has been different though, since January I've used every scrap of spare time to read, whether it's on my phone while I'm breastfeeding or squeezing in half an hour in bed before I drop my Kindle on my face and pass out. I generally read on my Kindle and phone so I can do it easily wherever I am or recently I've started to listen to audio books. I usually download books and audio books (for free!) through our local library using the Borrow Box app or on Kindle and Audible.
I set myself a challenge on Goodreads to read 20 books this year which felt a bit out of reach to be honest, but we're halfway through the year and I'm already up to 30 books! I thought I'd write a mini review of every book I've read this year and share what's on my 'to read' list in case you're looking for a bit of inspiration.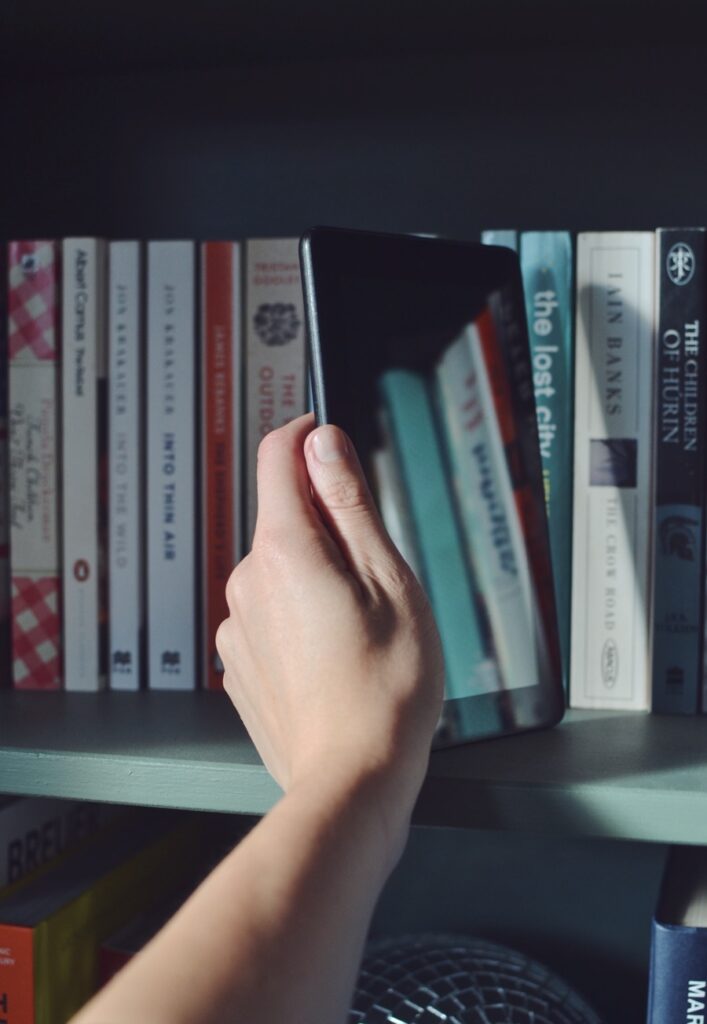 Forever, Interrupted by Taylor Jenkins Reid
You will see a lot of 'by Taylor Jenkins Reid' in this post, I find her books really easy to read and they were just what I needed at the start of lockdown. I wouldn't say Forever, Interrupted is anywhere near her best books but it's a classic love story with a twist much like most of her books. It's sweet and heartfelt book about a woman who suddenly lost her husband after just recently getting married, how she copes and how she moves forward. 2/5
Twas the Nightshift Before Christmas by Adam Kay
I had read the original last year and loved it, this is a smaller festive version! It was good and interesting but more of a stocking filler compared to the first, I think I managed to get through it in a day too so it's a very easy read. 2/5
My Sister, the Serial Killer by Oyinkan Braithwaite
I'd seen this recommended by so many people and for good reason. It follows two sisters, one of which has a habit of killing her boyfriends and the other helps her hide it. It's darkly funny and well worth a read. 4/5
After I Do by Taylor Jenkins Reid
Much in the same vein of Forever, Interrupted this is a love story with a twist. A young married couple has drifted apart but instead of getting a divorce, they separate for a year to live separate lives and figure out what they want to do. It's heartfelt, a little bit emosh and again, a super easy read. 2/5
How to Stop Time by Matt Haig
One of the few books I've read this year by a man, my reading list is VERY heavily female and I'm totally fine with that. This book follows a man who ages incredibly slowly over centuries. He has to keep moving, keep changing identities and not get too close to anyone as well as trying to find his daughter. It's quite a quiet book (in that nothing huge really happens in it) but I quite liked that about it. 3/5
Daisy Jones & The Six by Taylor Jenkins Reid
Written in an interview style format this book follows a band joining forces with a solo artist. It has plenty of Fleetwood Mac vibes running through it and transports you back to the Seventies to get lost with Daisy Jones & The Six. This is easily one of my favourite books I've read this year, I'd happily read it again. 5/5
Hot Milk by Deborah Levy
I'd tried reading this a few years ago on holiday and hadn't got anywhere with it so thought I'd pick it back up again when I had a lull in reading inspiration. It follows a mother and daughter as they temporarily move to Spain to visit a clinic and try to find a cure for the mother's paralysis. I didn't really click with it and it felt a bit of a slog to get through but the descriptions of the beaches and sunnier climates did really draw me in, especially in lockdown! 2/5
Case Histories by Kate Atkinson
My mum recommended this one! It's quite an easy read but with lots of intertwining stories, characters and mysteries to keep you invested. It's the first in the series following an ex police detective turned private investigator called Jackson Brodie. I love a murder mystery as much as the next person so I was pretty on board from the beginning. 3/5
Such a Fun Age by Kiley Reid
Ooh I loved this one! The book tackles race, class and gender in a light voice that has a huge amount of depth at the same time. It centres around a Emira, a young black babysitter and her well meaning (but 100% in the wrong a lot of the time) white employer Alix. A chain of events kicks off when Emira is nearly arrested at a supermarket for 'kidnapping' Alix's daughter. 4/5
Normal People by Sally Rooney
I am so glad I read this at the start of the year so I could fully appreciate the wonderfulness of Daisy Edgar and Paul Mescal's performance in the TV series. Both are marvellous. I suggest you read the book then watch the series and then read the book again. Fall in love with Connell and Marianne as they grow up, grow apart and grow closer together. 4/5
Maybe in Another Life by Taylor Jenkins Reid
A little more self prescribed light reading to get me through lockdown. The premise of this book is a really good example of how Taylor Jenkins Reid writes a classic female style (I refuse to use the term 'chick lit' outside of parentheses) but with an interesting twist. It is split into two narratives, split by fate, one narrative follows Hannah after she's been hit by a car and the other follows what happened if she hadn't. Very sliding doors. 3/5
When Will There Be Good News by Kate Atkinson
Another Jackson Brodie situation. More of the same murder mystery and to be honest I can't tell the books apart so I'll probably just give them all a solid 3/5
Evidence of the Affair by Taylor Jenkins Reid
A short story but I'd nearly run out of Taylor Jenkins Reid by this point and needed a fix. It's a collection of letters between two people whose spouses are cheating on them with each other's spouse, they have no one else to confide in so build a relationship. 2/5
Unnatural Causes by Richard Shepherd
Like I said, I love a murder mystery so this was right up my street. It's essentially Richard Shepherd's memoir as a forensic pathologist. It's so interesting, incredibly dark as you'd expect and now I have an unnecessary amount of knowledge about dead bodies to freak Joe out with as and when I please. There was a bit too much chat about flying than I would have liked though. 3/5
One True Loves by Taylor Jenkins Reid
I think this is the end of by TJR reading marathon. This book is about a recently married, madly in love couple when the husband suddenly goes missing, presumed dead, a year into their marriage. He then turns up alive years later when the wife has moved on to her other true love, emotions and struggle ensues. 3/5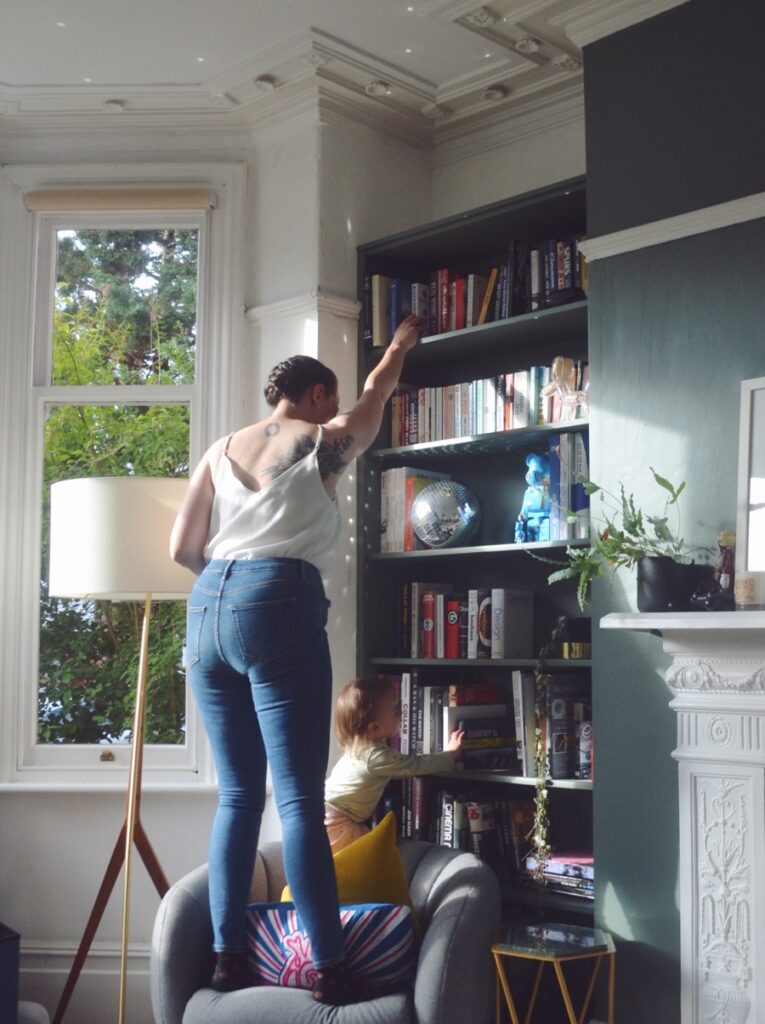 One Good Turn by Kate Atkinson
Again, much of a muchness as with the others in the series but I do remember liking this one less than the others. 2/5
The Female Persuasion by Meg Wolitzer
Feminism, ambition, idolisation and power balanced with friendship, love, growing up and discovering yourself. It's essentially a coming of age story but an powerful one with highs and lows throughout. 4/5
Conversations with Friends by Sally Rooney
I went back for a bit more Rooney. Couldn't resist! I loved this book, it had similar themes to The Female Persuasion with the idolisation, relationships and coming of age story so it was a good one to read next. The book is very fluid, in both the writing and the narrative with relationships intertwining throughout. It's not perfect but it's better that way in my opinion. 3/5
The Wife by Meg Wolitzer
A shortish story about a middle aged couple, the husband being a world famous author and his wife being his 'muse' who desperately wants a divorce. 3/5
Hamnet by Maggie O'Farrell
This one took me quite a while to get into but I'm so glad I stuck with it, it's probably the book that has stayed with me the most of all the ones I've read this year. It's inspired by history around the death of Shakespeare's young son Hamnet and the play that followed, Hamlet. Maggie O'Farrell obviously loves history and you can feel the passion in her writing, she has poured her heart and soul into this book. The story develops from Anne Hathaway's upbringing, her and Shakespeare's blossoming relationship and the life of their family stricken by grief. I'd really recommend this but it does take some getting into. 5/5
Everything I Know About Love by Dolly Alderton
I needed something a bit more light and breezy after Hamnet so went straight into some Dolly Alderton. It is such an easy and funny read, ideal for those of us who are around the 30 mark who grew up on MSN. 3/5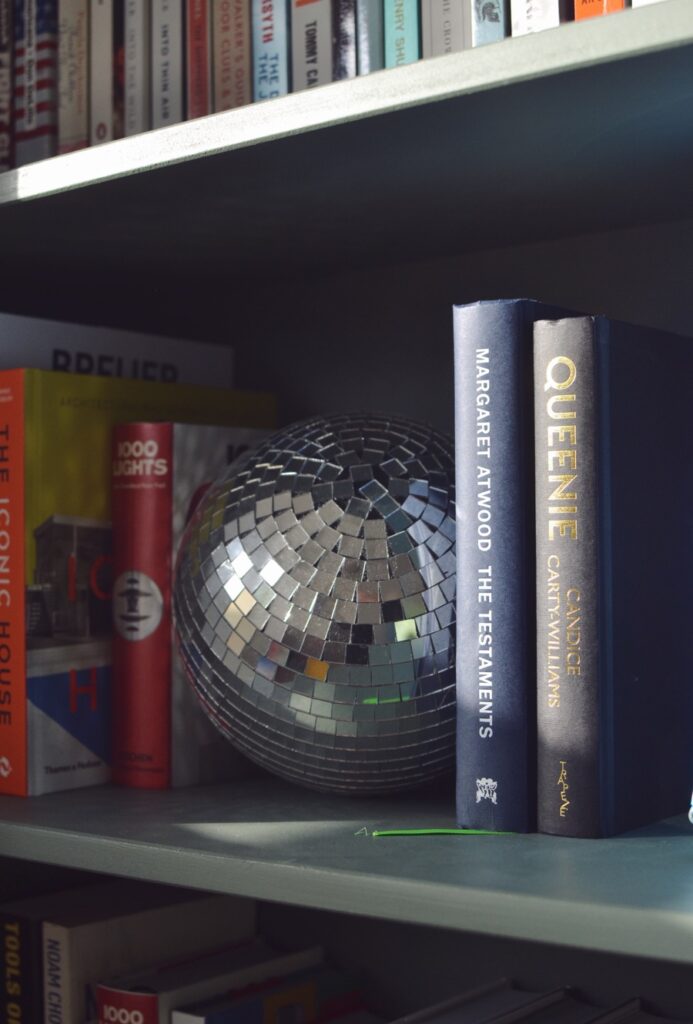 Queenie by Candice Carty-Williams
Another favourite of mine from this year. It was a really refreshing but thought provoking read. It follows the life of Queenie, a young black woman struggling with illness, putting up with abuse, going through a break up, coming to terms with needing therapy, dealing with a complex family situation and maintaining friendships. And even with all this still managing to be funny. 4/5
Expectation by Anna Hope
I'll be totally honest, this book really annoyed me. It follows three friends as they develop from students to adults and go through infertility, losing parents and feeling ostracized from their own family. It could have been a really good book but I felt like the main characters were all whiny and privileged. I did however enjoy the weirdly local and overly specific references to roads in Manchester (where I live) and Kent (where my family live). 1/5
The Handmaid's Tale by Margaret Atwood
I've been meaning to read this for so long! One of my lovely friends Lydia lent me this and The Testaments earlier this year and it's taken me so long to get round to reading them because I struggle to read 'real' books. I am so glad I got round to reading it and it feels incredibly contemporary despite being written before I was born. It's set in a dystopian near future where the US has been overthrown by a totalitarian, patriarchal community known as Gilead who has some very, very questionable views of women, and everything else for that matter. 4/5
I Am Not Your Baby Mother by Candice Brathwaite
This is an incredible insight into what it's like to be a black mother in the UK. There are aspects of this book I really related to but went far beyond my experiences and it is such a valuable read for mothers and non mothers alike. I was reading this as the Black Lives Matter movement became rightfully front and centre, and it really helped me to understand some of the huge differences between how black and white mothers are treated in the UK. I'd really recommend reading it. 4/5
Ramble Book by Adam Buxton
This won't be for everyone but I am a hardcore Adam & Joe fan so as soon as this came out I was on it. My boyfriend loves to remind me of the time we saw Adam Buxton in a pub and I adoringly asked for a photo with him entirely ignoring the bassist from Radiohead who was sat with him. Anyway, if you like Adam Buxton's podcast or the Adam & Joe Show, you will love this. The actual book has been delayed because of COVID but the audio book is available now and 100% the way you should read this book. This also kicked off my relatively new love of audio books. 4/5
Where the Crawdad's Sing by Delia Owens
Instagram made me do it. I feel like I've seen everyone on Instagram read this book, I put it off for ages but had an extra Audible credit so thought I may as well see if it's worth the hype. It is, I loved it of course. It follows Kya, a young girl abandoned by her family and left to grow up in the marsh land of North Carolina. It has pretty much everything in it from murder and love to extreme prejudice and success. 4/5
Life After Life by Kate Atkinson
A bit of a change from the usual Jackson Brodie Atkinson. This book follows the many lives and deaths of a woman who dies and is reborn over and over again with memories of her past lives allowing her to make different choices each time. It almost felt like two books, I loved the first half which was very family orientated and the second half was more of a war epic. There were some harrowing scenes and some really heartfelt, well worth a read. 3/5
An American Marriage by Taylor Jones
This is a glorious piece of storytelling. Shared between three main characters, a husband and wife and their friend, battling the past and trying to move forward with the future after the husband was wrongly accused of rape. 4/5
The Testaments by Margaret Atwood
This may be an unpopular opinion but I think I preferred this to The Handmaid's Tale, I really enjoyed both but this slightly tipped it for me. I read a few reviews on Goodreads saying this was very YA but if it is, maybe I should read more YA. It is set 15 years after the first book and is told from the perspective of three different women: a young girl in Gilead, a young girl in Canada and the leader of the Aunts. 4/5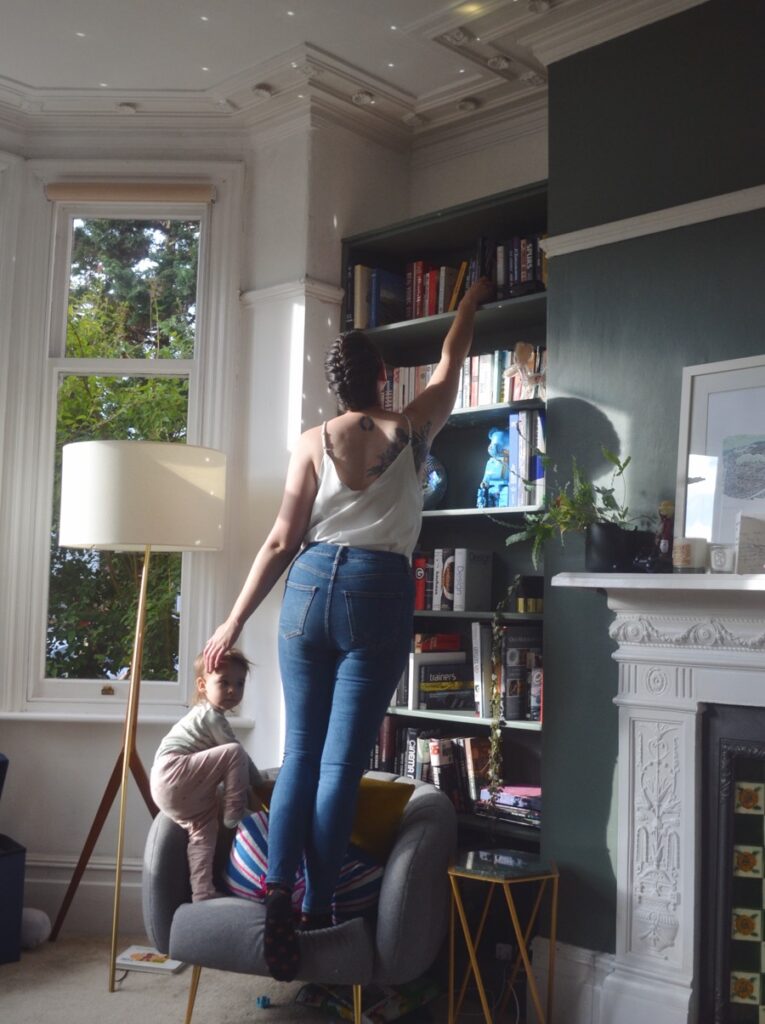 I feel like it took me a while to find what kind of books I really liked and to stray far from what I already felt comfortable with but it's clear to see from the scores that the more recent books have been far more to my liking than the early months of 2020.
Currently reading: Girl, Woman, Other by Bernardine Evaristo
I'm only a couple of chapters into this but I'm loving it so far.
Next up:
White Teeth by Zadie Smith
Clap When You Land by Elizabeth Acevedo
Olive Again by Elizabeth Strout
The Dutch House by Ann Patchett
Olive by Emma Gannon
Wow, No Thank You by Samantha Irby
Americanah by Chimamana Ngozi Adichie
Why I'm No Longer Talking to White People About Race by Reni Eddo-Lodge
Eleven Rings by Phil Jackson
Pretending by Holly Bourne