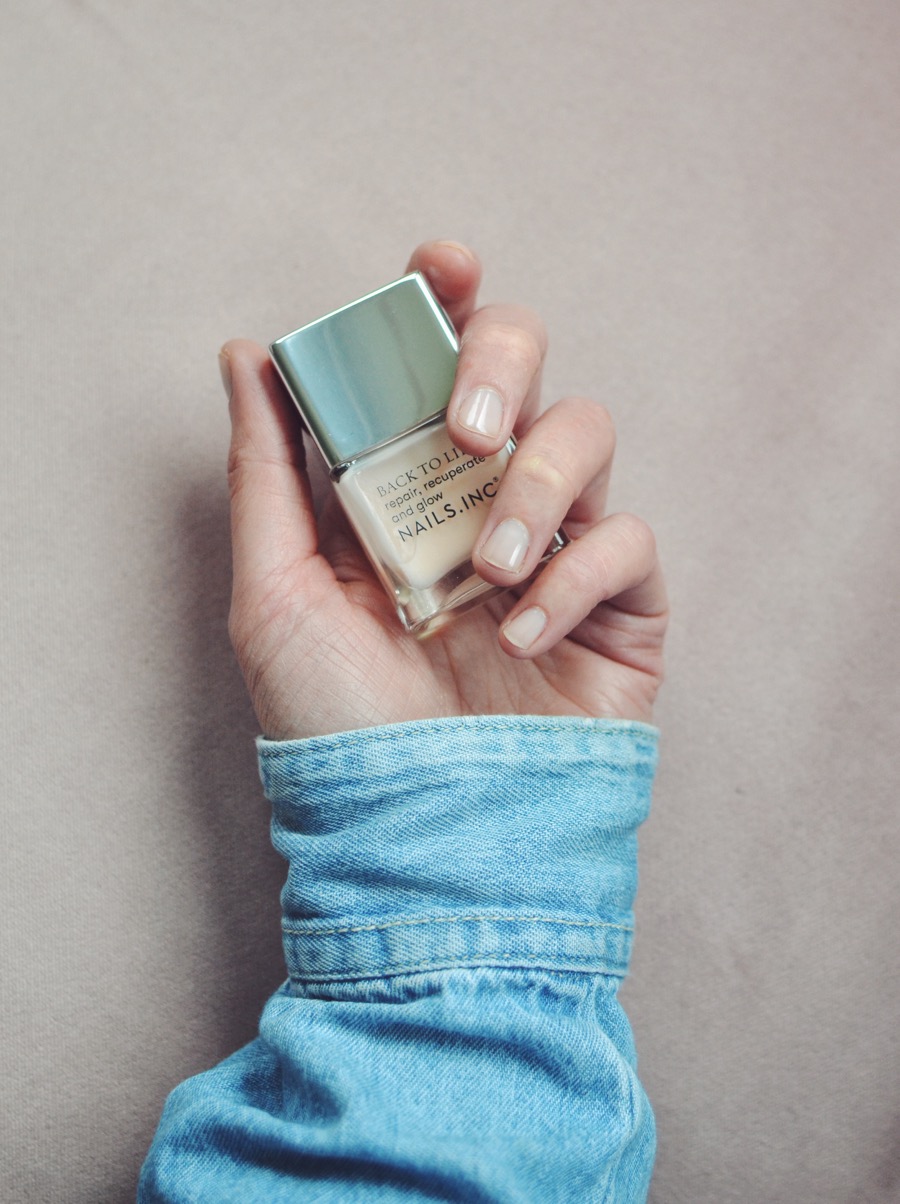 Is it just me or has April just disappeared? After January felt about 87 years long, April has gone by in what feels like minutes. It's been an odd month with lovely highs of family life and anxious lows of lockdown. I wanted to bring back an old classic of monthly favourites to my blog so here are a few things that I've been loving in April. I want to start blogging more often as it makes me feel a bit more like me so hopefully there will be a few more posts going up next month.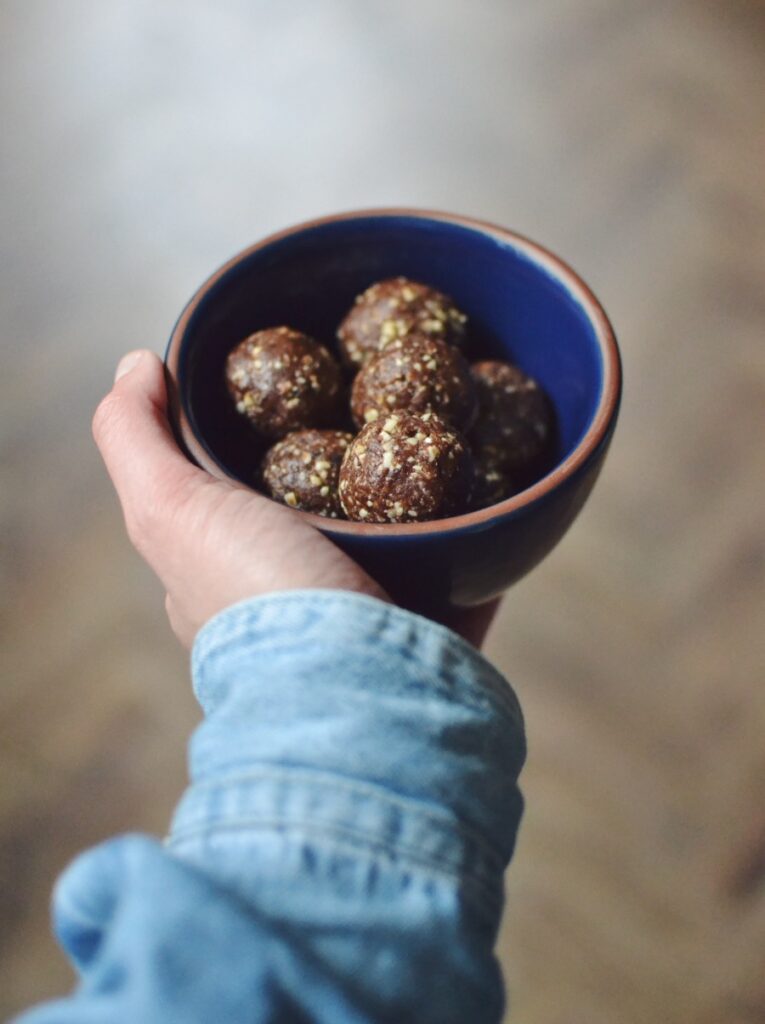 Homemade energy balls.
I have a proper sweet tooth (which Eva has also inherited!), so to try and avoid the endless trips to the biscuit tin I've been experimenting with different kinds of energy balls. I generally throw things from the cupboard into the food processor and hope for the best, they usually turn out pretty good! These ones were a handful of medjool dates (pitted), a handful of cashews, a tbsp of almond butter, a tbsp of cocoa powder, a tbsp of ground almonds and a squirt of runny honey, they are delish.
I actually followed a recipe and made these peanut butter cup energy balls earlier in the month and OH they are good.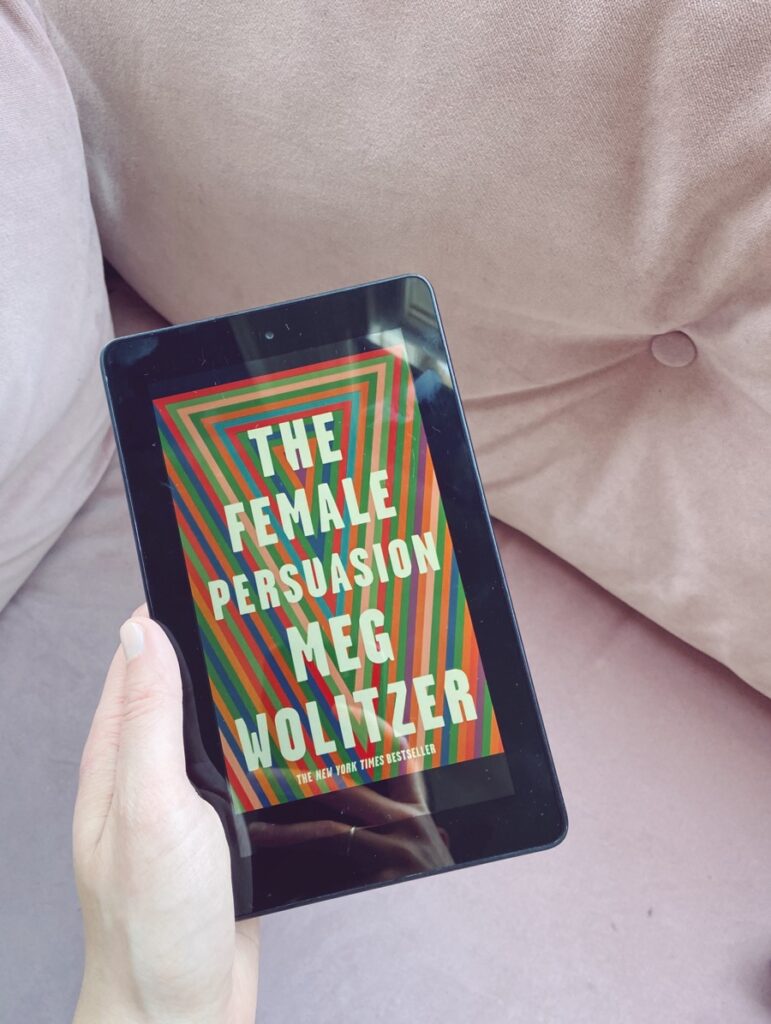 The Female Persuasion by Meg Wolitzer.
Reading has been a big thing for me this year, I'm trying to replace scrolling aimlessly around the internet with reading and it's made a world of difference to my mental health. I'm on book 19 of 2020 at the moment, I read a grand total of 3 books in 2019 so it's a massive improvement!
The Female Persuasion by Meg Wolitzer was my favourite book I read in April, it follows the central character, Greer, from adolescence through to being established in her field. It covers relationships with mentors, friends and lovers as well as feminism, sexism and politics. The story switches from character to character with each chapter, meaning you really get to know them, their history and their feelings. I really loved it and I've moved onto another of Meg Wolitzer's books now.
I read it through Borrow Box (my library app) but you can get it at most bookstores or on Amazon here.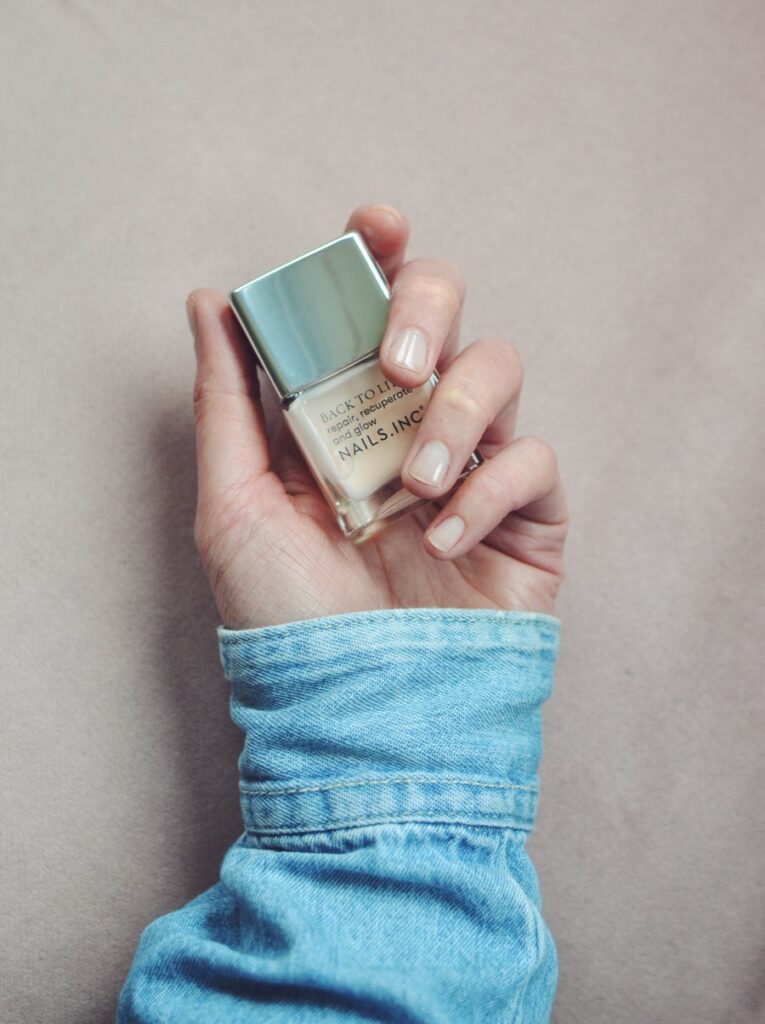 Nails Inc. Back to Life polish.
I'm trying to go back to basics with beauty while we're in lockdown and giving my nails a breather has been so good for them. I had naked nails for a couple of weeks but they weren't looking too healthy with all the hand washing, gardening and general life with a toddler.
I invested in the Nails Inc Back to Life polish and adore it. It has made them feel so much stronger, the colour is lovely too, it's like my normal nails nails but better.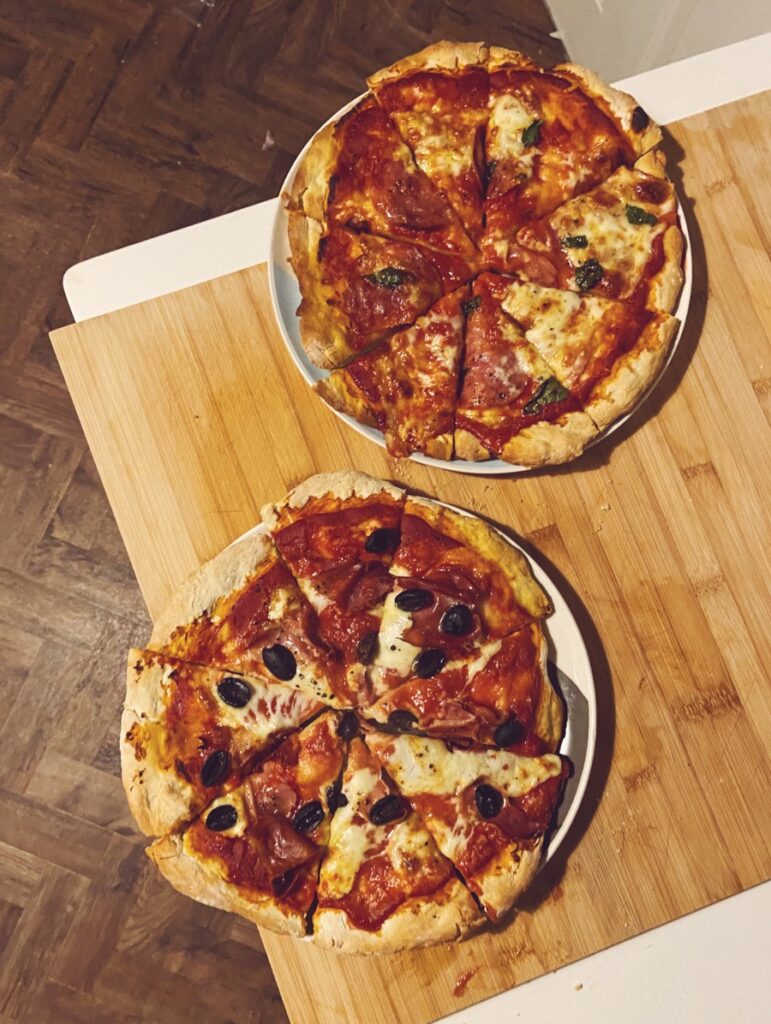 Pizza Fridays.
We've started making homemade pizzas every Friday and we look forward to it every week like the lockdown losers we are! I've experimented with a few different recipes for and this recipe is by far the best one so far. If you're struggling to find yeast I managed to get some from a shop on eBay or this is a good recipe that uses baking powder instead of yeast if you can't get your hands in any.
Just in case you're nosey like I am, I always go for parma ham and black olives and Joe has salami and basil.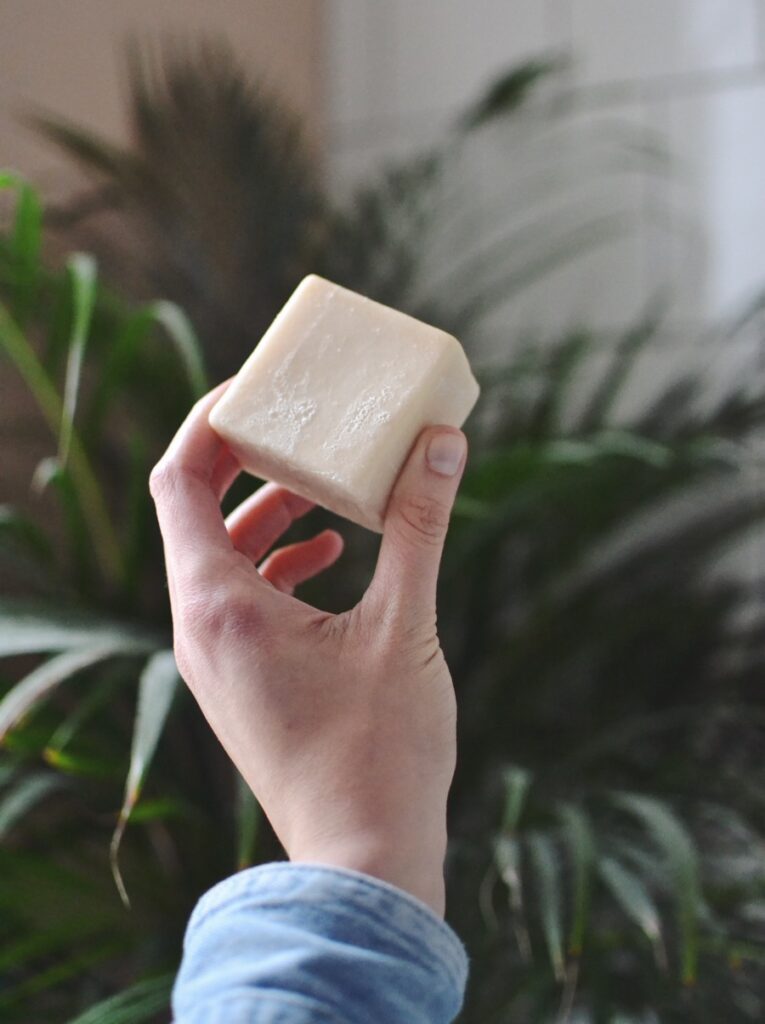 Ethique Solid Shampoo Bar.
I've gone back to my curly roots this month, loosely following the curly girl method and giving my hair a bit of a break from heat and styling. The Ethique Frizz Wrangler solid shampoo bar has been a game changer for having my natural hair, it leaves my hair smooth, reduces frizz and smells amazing. Like it literally has a warning on the box not to eat it, that good.
I got mine from Amazon (because easy) but Holland & Barrett stock them too.

The Last Dance documentary.
I'm not really into sport but I love basketball, it's so much more fun than other sports! Joe and I are a few episodes into what we call 'the Michael Jordan documentary' and we're both loving it.
It's a 10 part documentary on Netflix that follows the Chicago Bulls final championship season in 1997-98, it focuses heavily on Michael Jordan but also the players, coaches and fans around him. We're a bit obsessed with Dennis Rodman, the guy is a style icon. The coach Phil Jackson is really interesting too! I am yet to get through a full episode without googling how tall people are. The answer is always: really tall.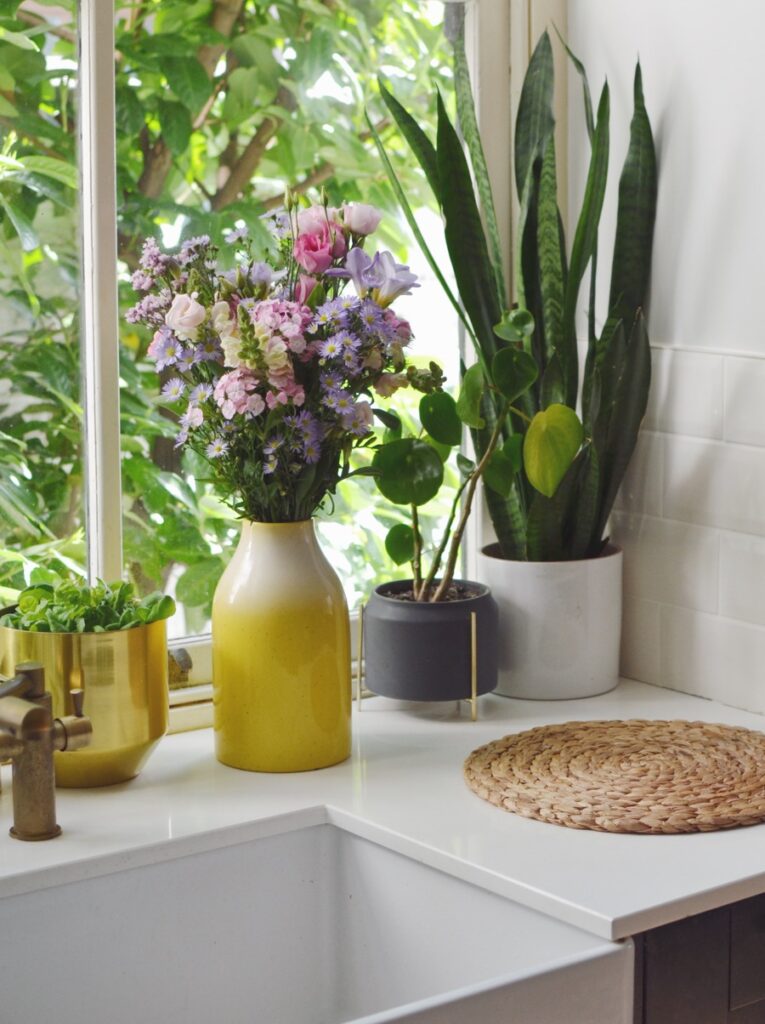 Fresh flowers.
Ooh I love a Bloom &Wild delivery! Joe's parents sent me a spring meadow bouquet for Easter for me, they really brightened up my day when they arrived.
I put them in a big yellow vase next to the sink to cheer me up while I do the washing up as we spend a lot of time in the kitchen. They lasted a good few weeks and Eva got to play with them when they started to die, she goes wild for flowers at the moment shouting 'flower flower flower!'.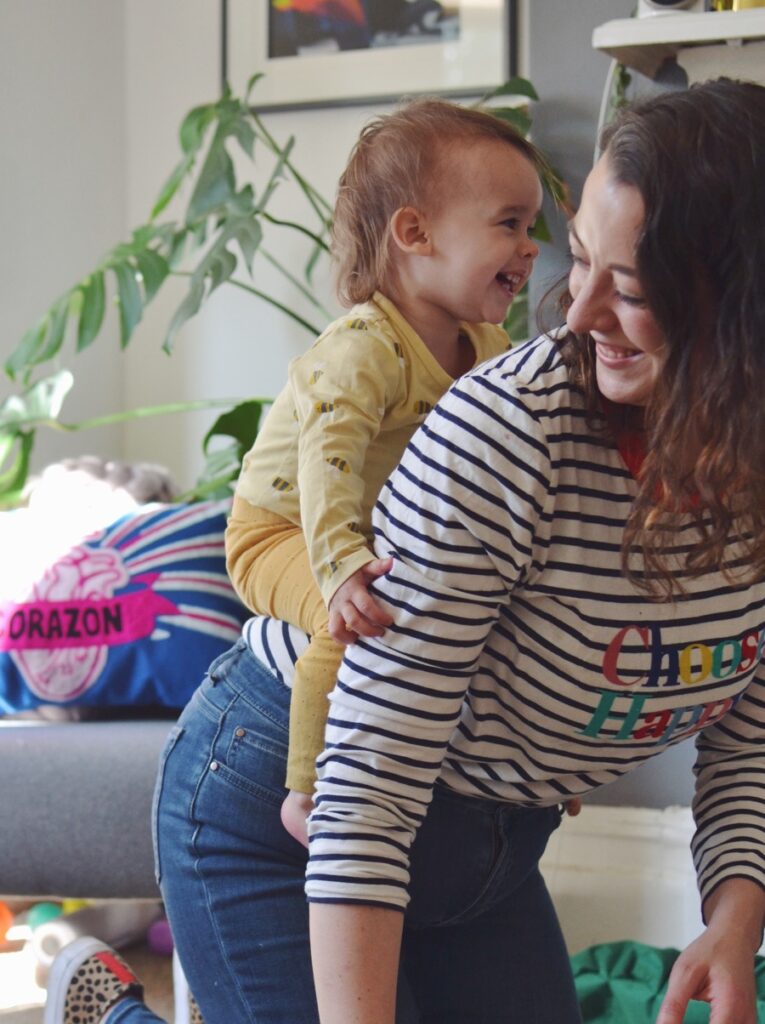 Breton stripes.
Looking back at photos from this month this (along with a plain white t-shirt) is apparently all I ever wear. It's like being back on maternity leave!
There's just something so easy about throwing on a striped top and jeans that makes me feel a bit more put together. My go to Breton stripes is Boden or a men's Armor Lux for a looser fit.