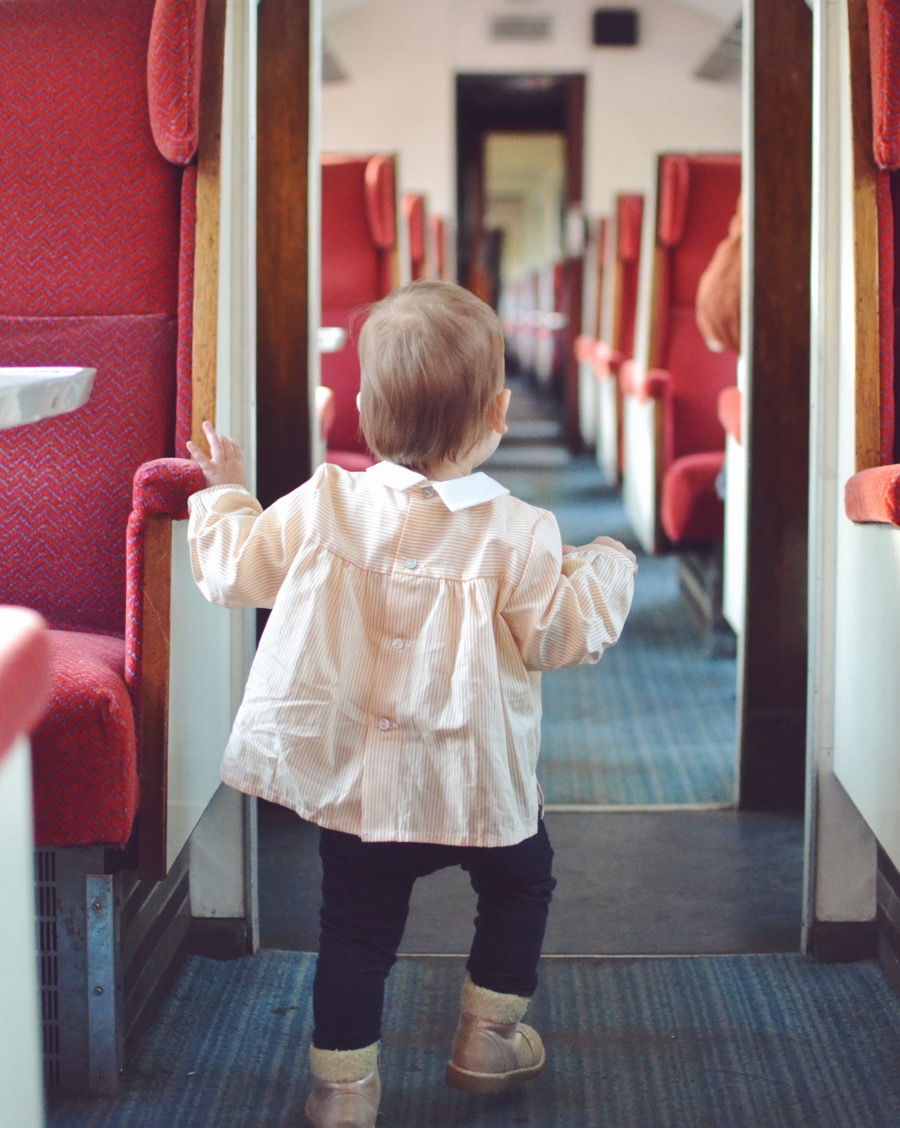 We're always looking for days out around Manchester that are a bit different and manage to keep us all happy, usually including a lovely lunch halfway through if we can! Joe had his heart set on a trip on a steam train that runs along the East Lancashire railway that isn't too far from our house. We took Eva last month and she loved it so when Joe's parents decided to visit this weekend, it seemed like the perfect day out to keep us all entertained. The day was of course planned around lunch as usual!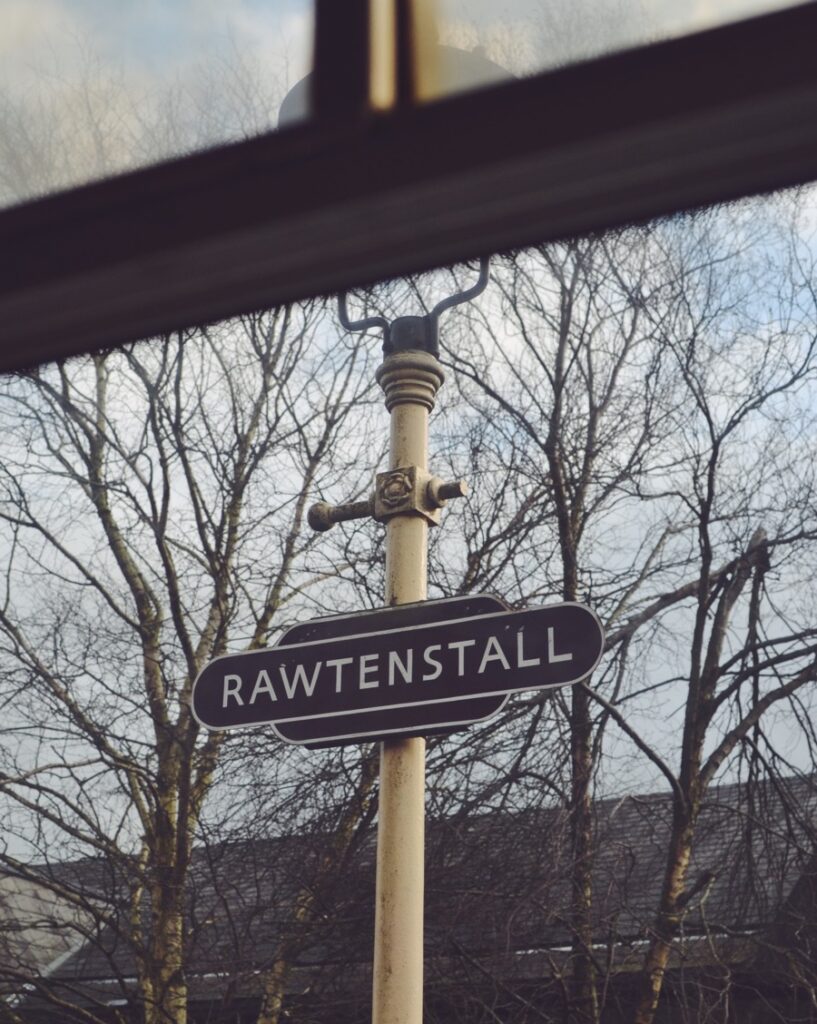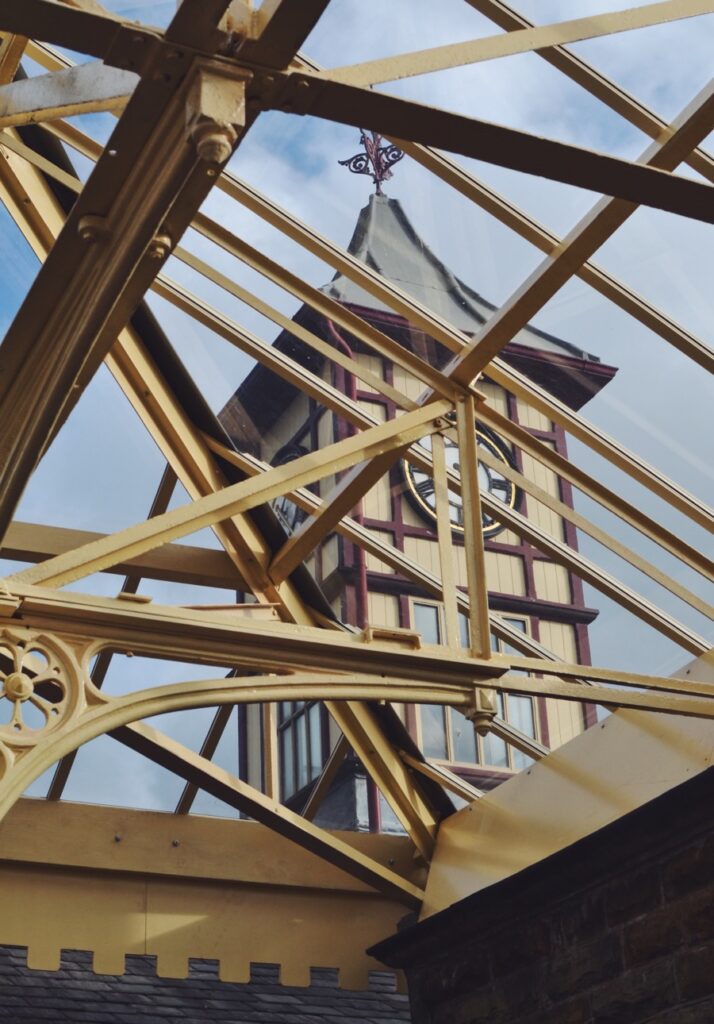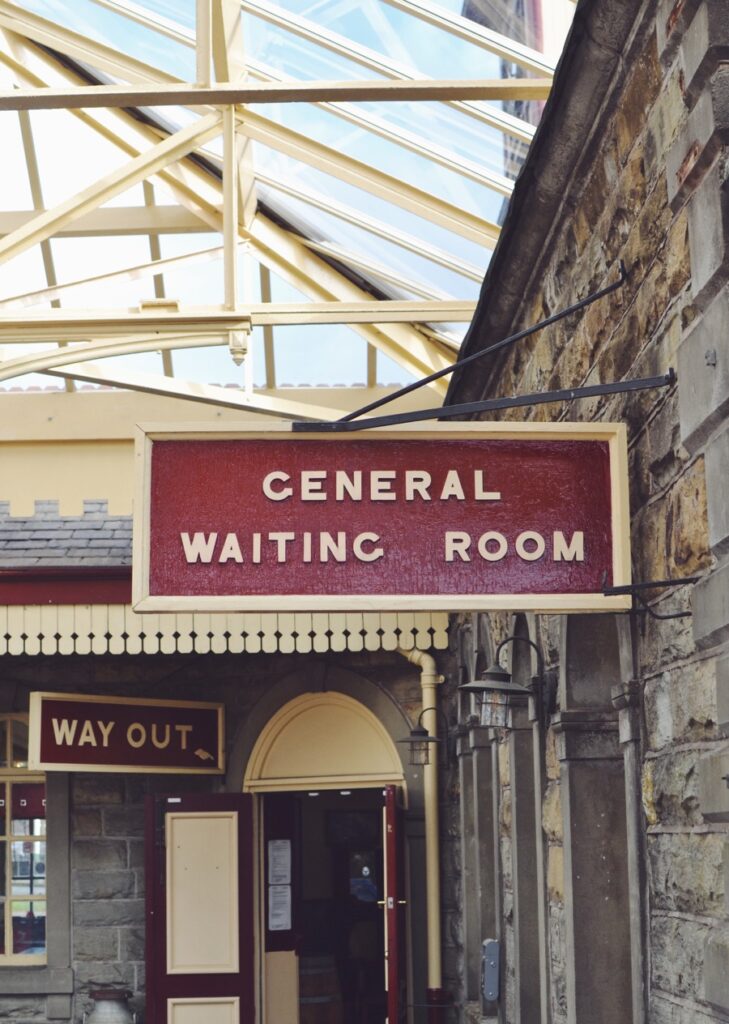 This weekend there was a diesel gala (not 100% sure what the gala bit was to be honest…) so it wasn't a steam train this time, it was a bit disappointing to not be able to pretend to be going to Hogwarts tbh. But the diesel train was great too, and the carriages were pretty much the same!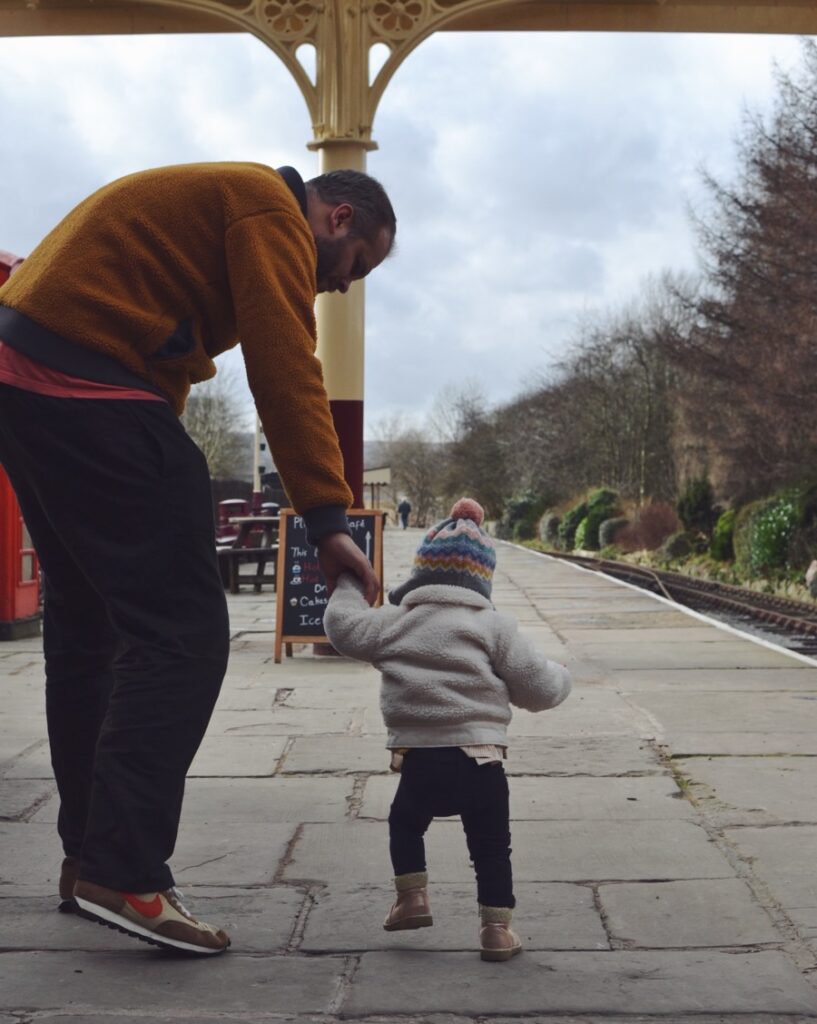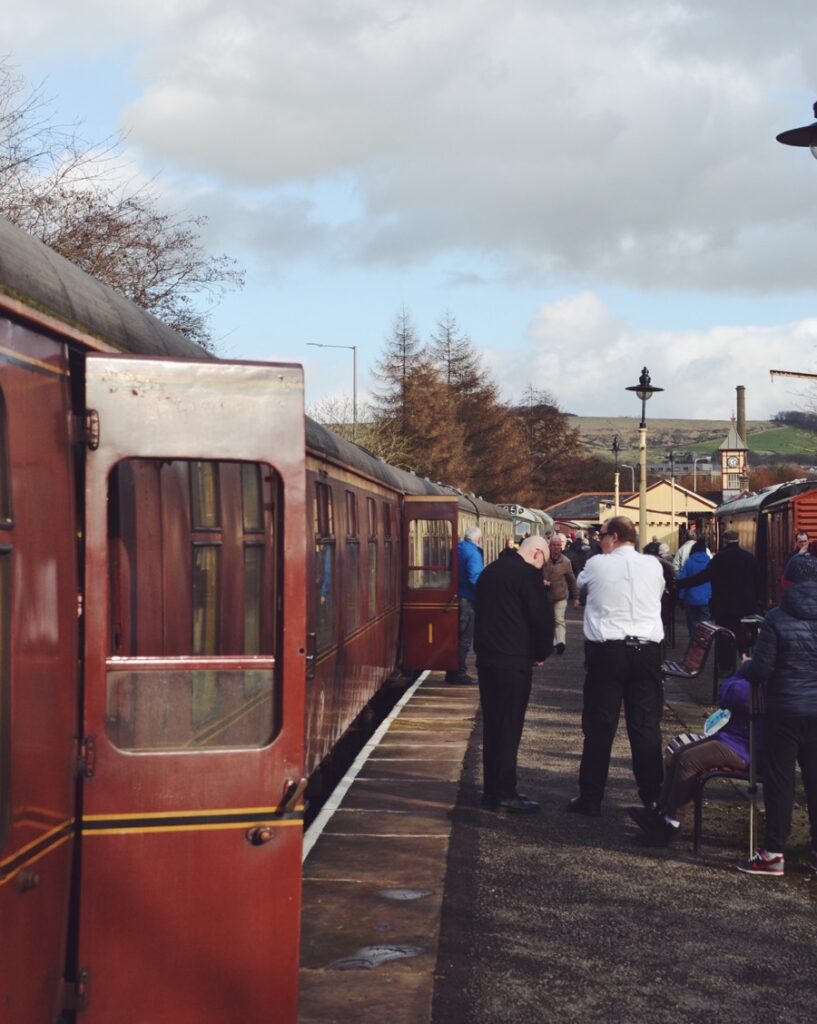 We took the train from Rawtenstall to Ramsbottom through beautiful countryside in the glorious sunshine, a very rare occurrence for this time of year in Manchester! And just before the storm hit…  The train only takes about 20 minutes to get to Ramsbottom so it's perfect for little ones with shorter attention spans. We were delayed for about 10 minutes at the beginning so we had plenty of time to get settled and for Eva to spot some dogs. Joe and his parents even managed a little glass of train wine from the bar on board!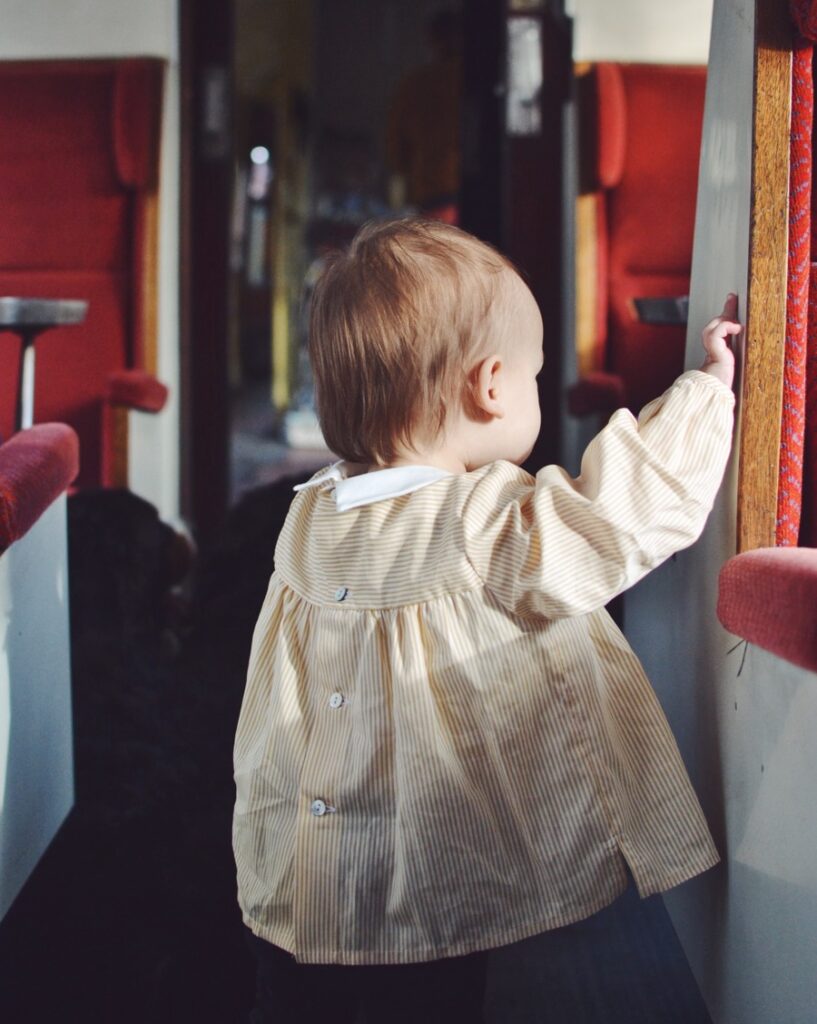 Can we take a minute to appreciate how adorable Eva's top is too by the way? It was very kindly sent by La Coqueta, a lovely brand who sell beautiful Spanish baby clothes. Eva's wearing the Mayi baby shirt in size 18-24 months and is just the most gorgeous quality, it will be perfect for Spring and Summer!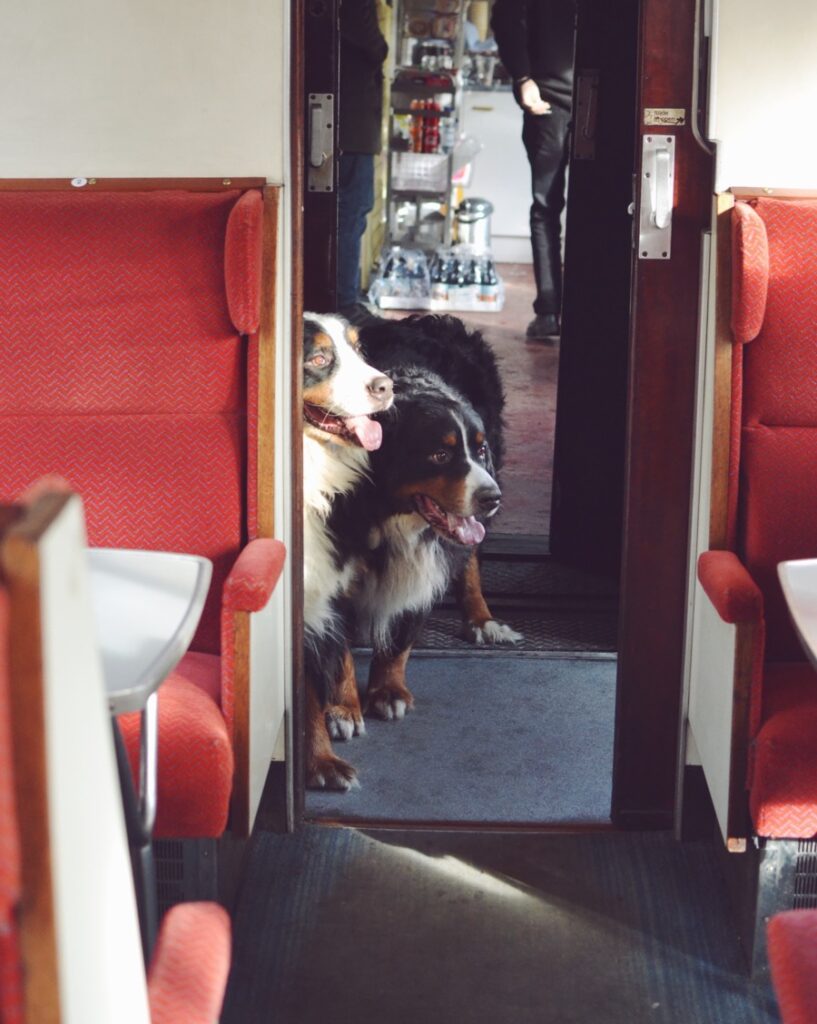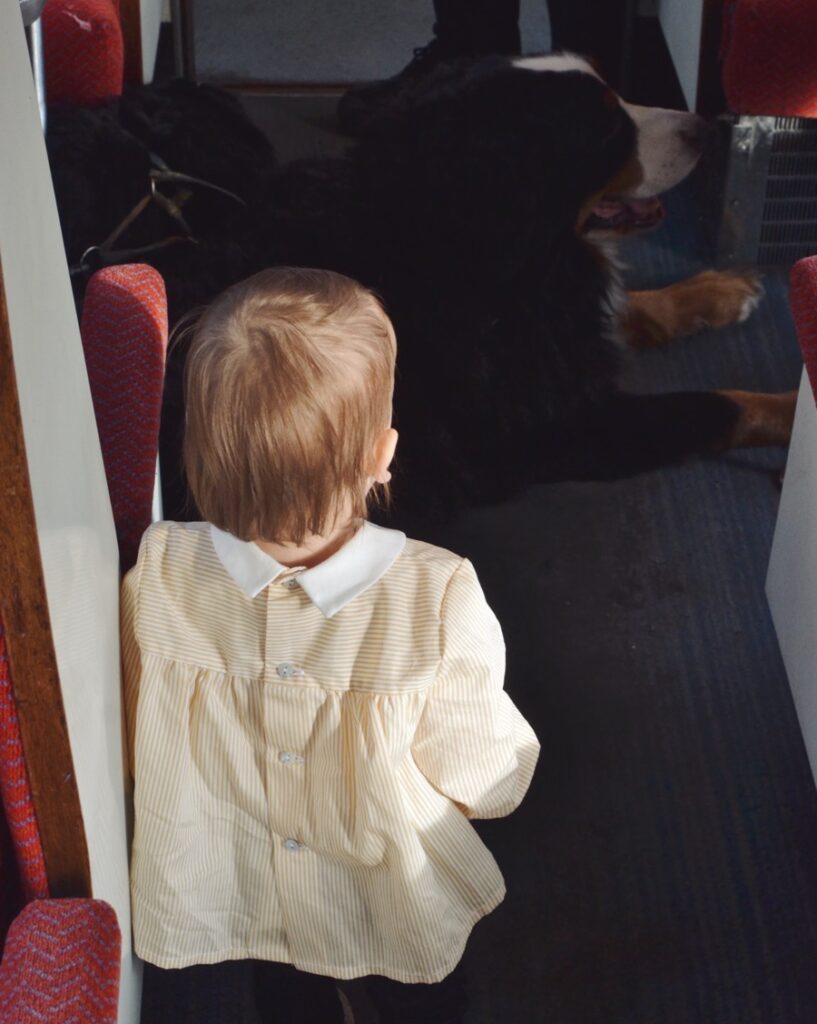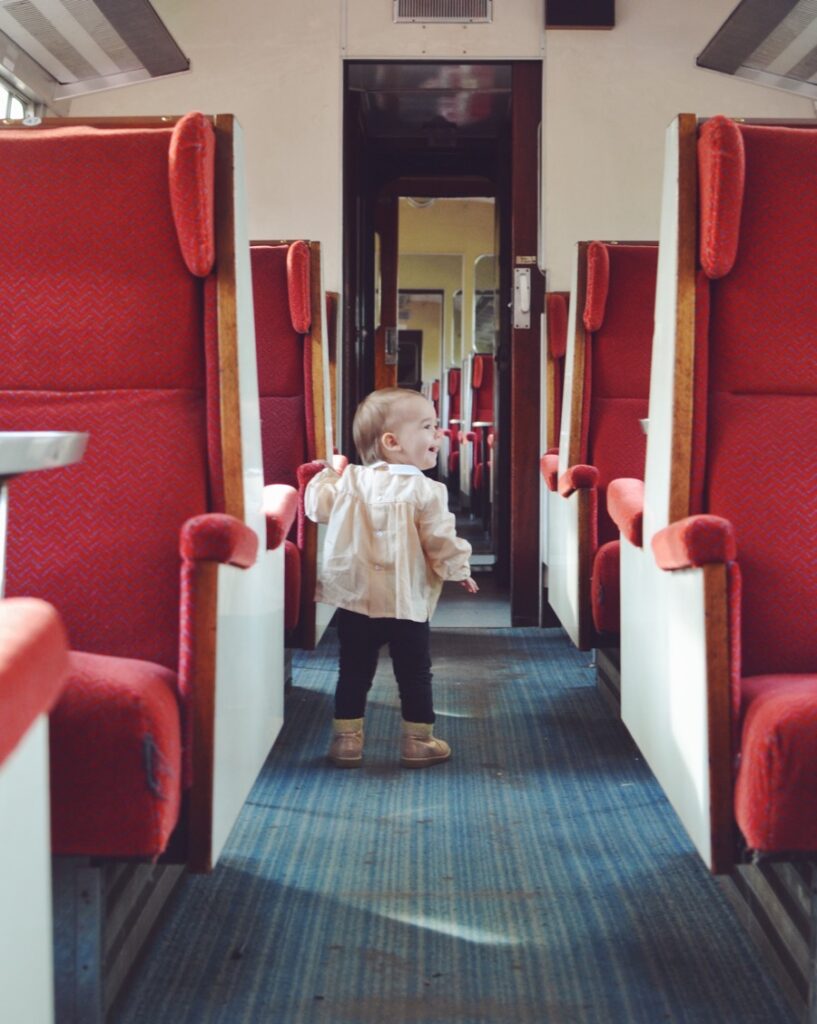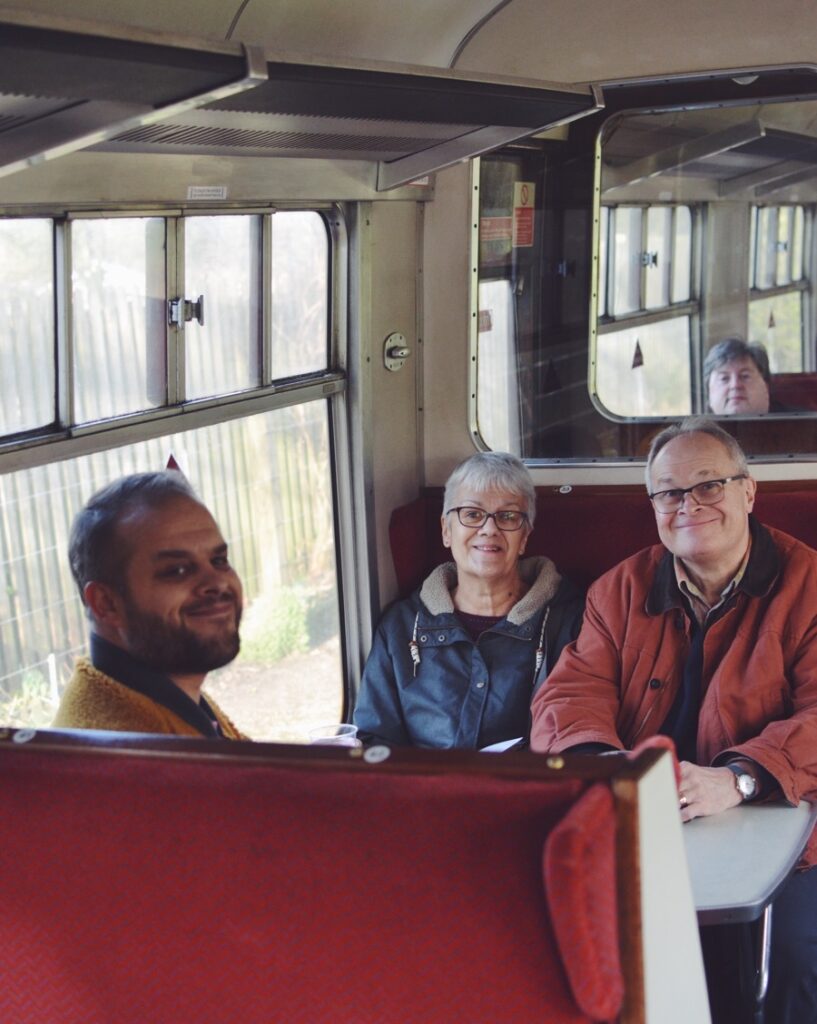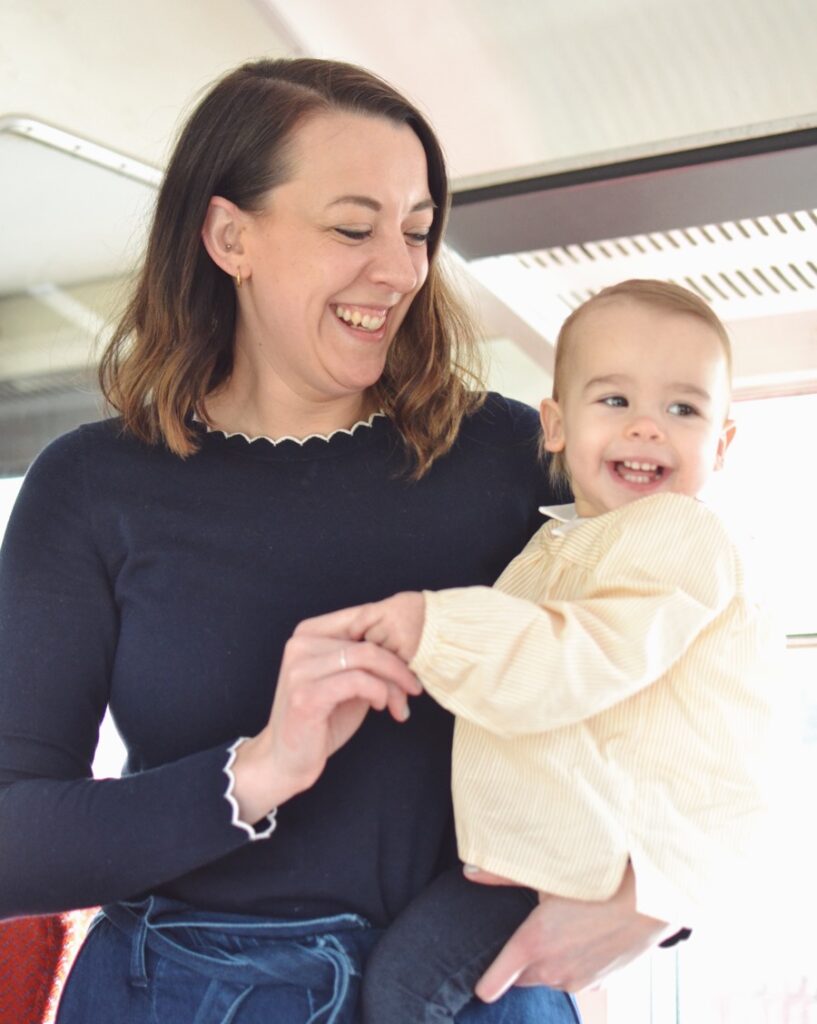 Eva was having so much fun running up and down the aisle, making friends with doggies and looking out the window for the first half of the trip. But then had a complete meltdown for the second half so it wasn't quite the relaxing journey we'd planned! She's teething pretty badly at the moment so I think a bit of motion sickness tipped her over the edge, she was absolutely fine as soon as we got off though thankfully.
We went to an amazing tapas restaurant called Levanter in Ramsbottom for lunch. We had so much food! From ham hock stew and boquerones to padron peppers and squid. They have another restaurant called Baratxuri which is food from the basque region of Spain and pintxos, it's just round the corner which we went to last time and I'd thoroughly recommend a visit to both.
Thankfully Eva was fine on the train ride home, we had lots of cuddles and she even started to nod off as we were pulling in. We stopped for a drink in Rawtenstall station before we headed home, they have a cute pub in the old waiting rooms at the station. We went in the family room which is quieter and has fire so it's super cosy, plus there are plenty of doggies to play with and stroke!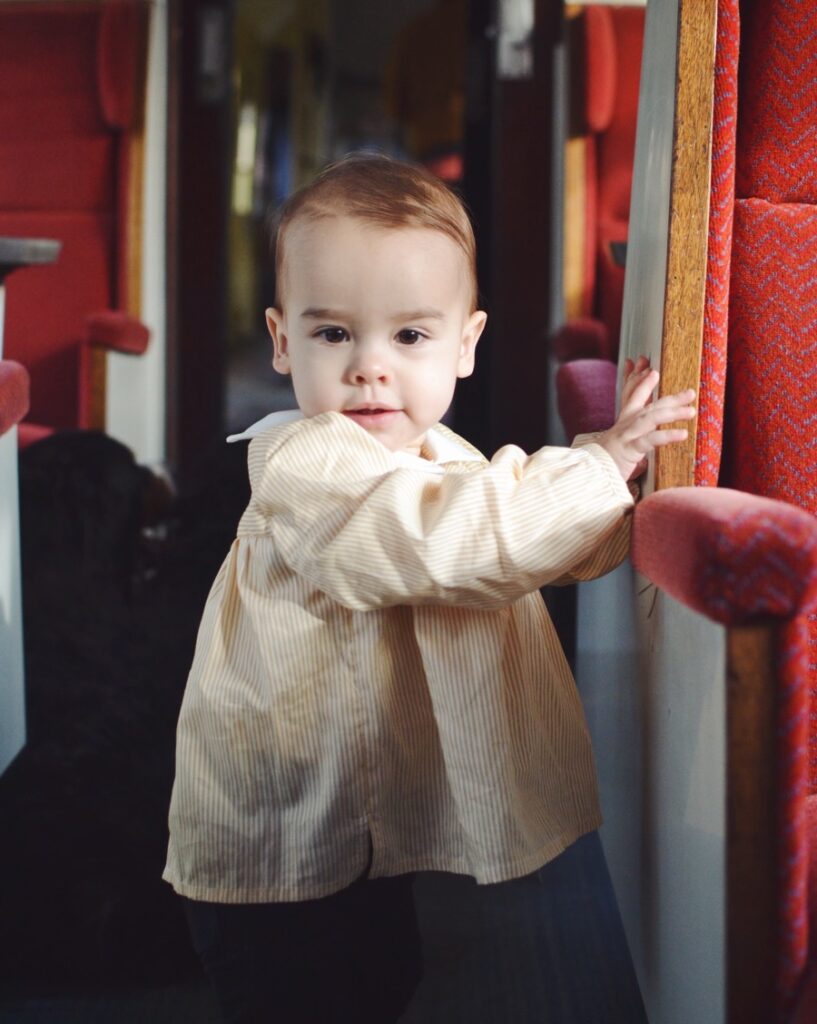 I was planning to take plenty of photos of Ramsbottom and the food but because of Eva's meltdown she was obviously my main priority so the photos only go up to the point of meltdown, mum life and all that.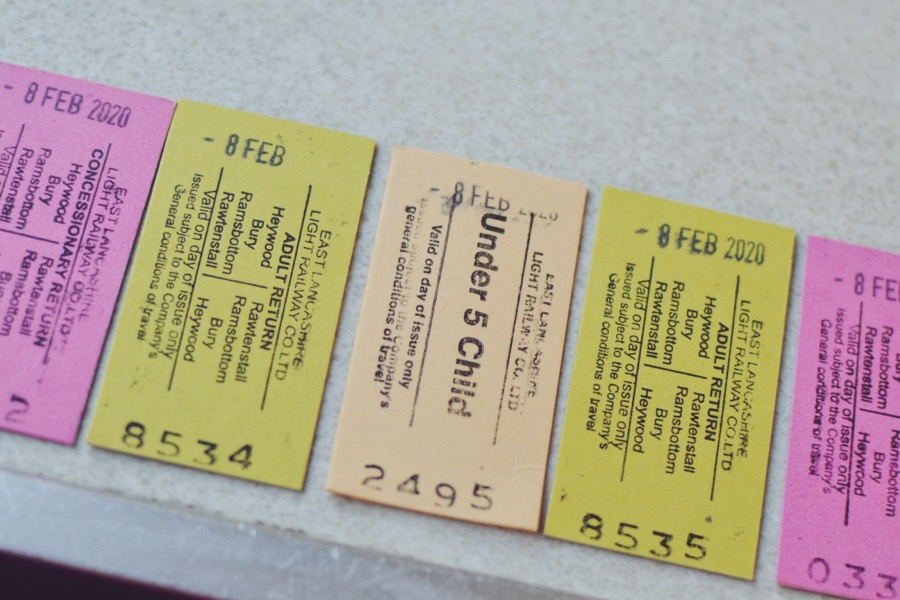 The Details
It's a lovely day out if you fancy something a bit different not far from Manchester! It took us about half an hour to drive to Rawtenstall but if you don't drive, you can get the train from Bury too. You can find out more information, train times and prices on their site here.
It's more expensive than a normal train, it cost around £25 for Joe and I (Eva was free) but it's such a good and interesting experience too, it's a great excuse to make a day out around it!