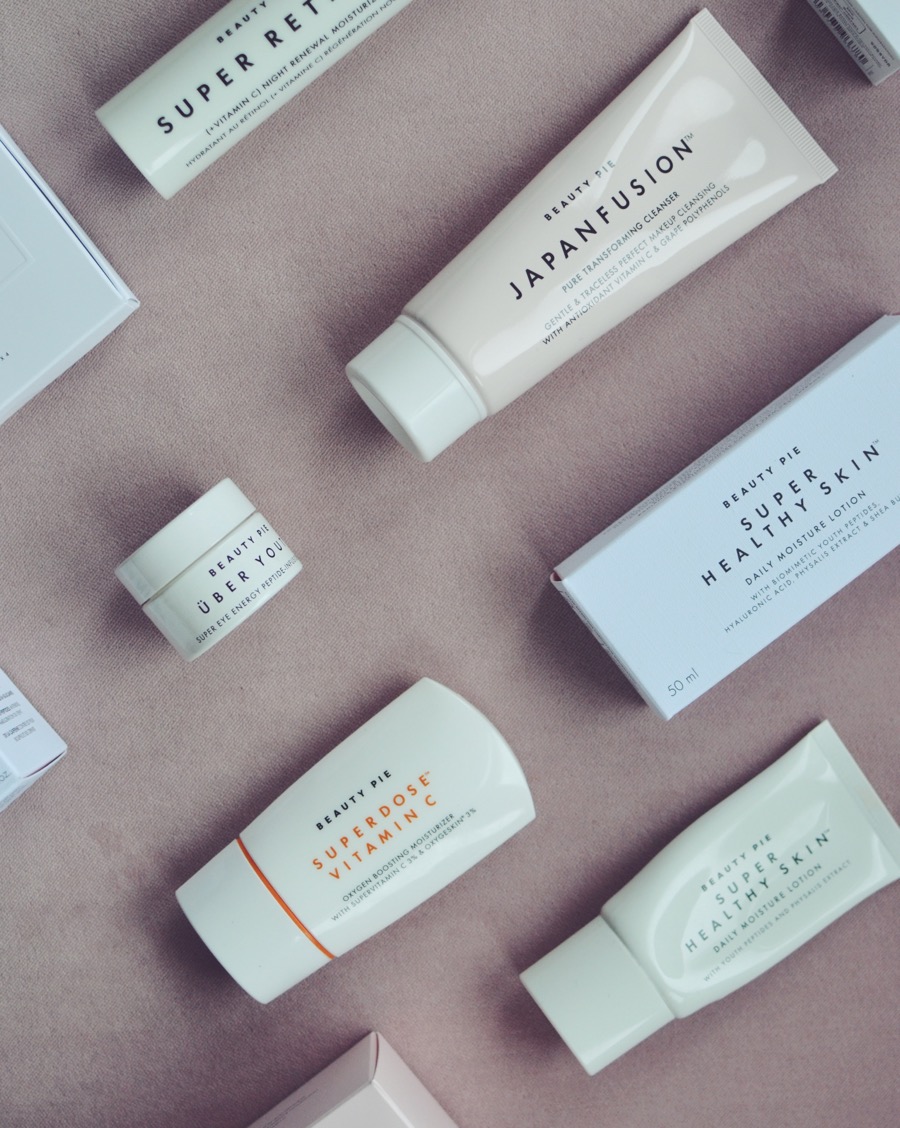 Until about 6 months ago I thought I was happy with my skincare routine, I'd found an eye cream and moisturiser that did the job (and didn't irritate my very sensitive little eyeballs) and re-purchased time after time. If it ain't broke, why fix it right?
But it seems that having a toddler and working makes you pretty tired, ground breaking I know. My skin was showing the effects of sleepless nights and busy days, and it was time to try something new. I'd heard a lot about magical retinol products but I didn't fancy forking out my hard earned cash on it.
In came Beauty Pie. I was always very intrigued by Beauty Pie but was put off by the subscription cost. I found a Beauty Pie promo code to get the first month free through the lovely Alice Spake so thought I'd give it a try.
After using it for 6 months or so I thought it was time to post a little Beauty Pie review to share my thoughts on the products I've tried so far!
If you want to get your first month free, click here to use my referral link. I get extra spending allowance so you know, you can share your referral link if you're a Beauty Pie member too.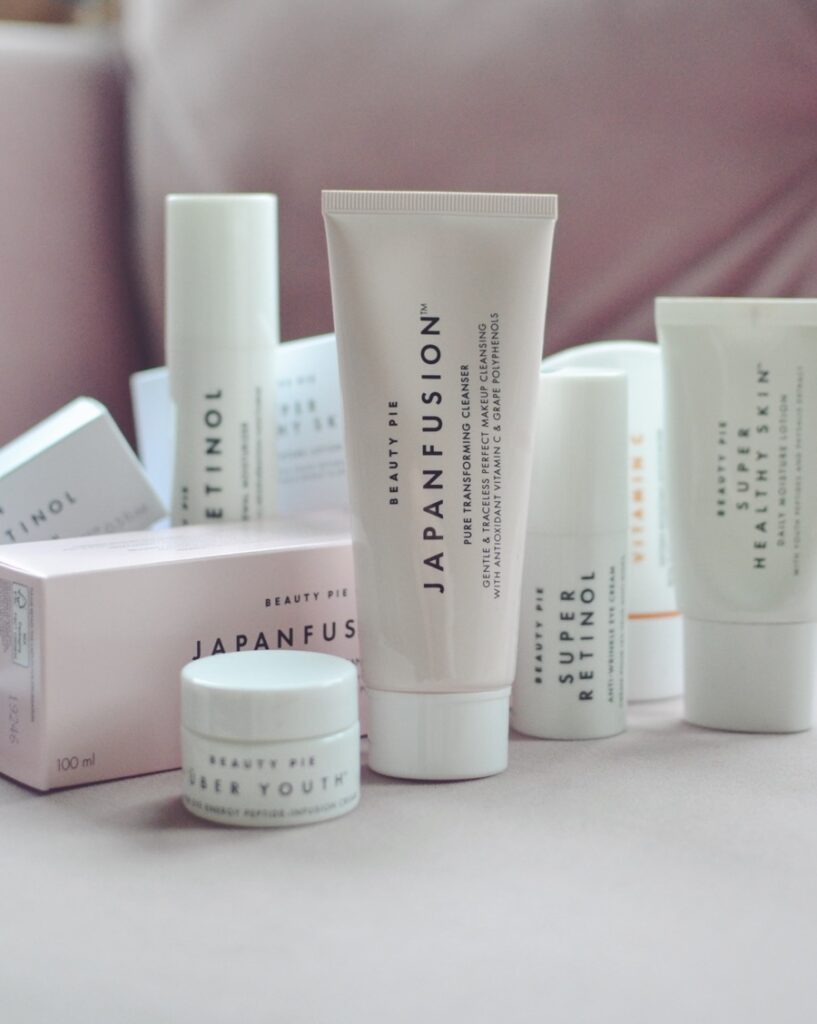 Right, now onto my Beauty Pie review, let's start with some details…
What is Beauty Pie?
Beauty Pie is a members only beauty brand. You pay a monthly subscription, starting from £4.99 per month, and get access to beauty products at factory prices. It was founded by Marcia Kilgore who also founded Bliss and Soap & Glory so she knows her stuff.
How does Beauty Pie work?
Each month you get a spending limit which depends on your subscription amount, for example I pay £9.99 per month which gives me a spending limit of £100.
The spending limit is based off the 'typical price' that the product would be rather than the cost price so I usually get around 2 products a month or save up my spending limit over a couple of months and get 3-4 products. For example, the Super Retinol Anti-Wrinkle Eye Cream costs £6.67 but the typical price is £60 so you don't pay much, but you are limited to how much you can spend.
You can also upgrade your spending limit if you want to splash out, you can go all the way up to £50 per month which gives you a £500 spending limit!
Why are the Beauty Pie products so cheap?
Beauty Pie cuts out all of the in between so you get luxury beauty products for factory costs. There's a handy little diagram on their site, which I've pinched below which explains it nicely!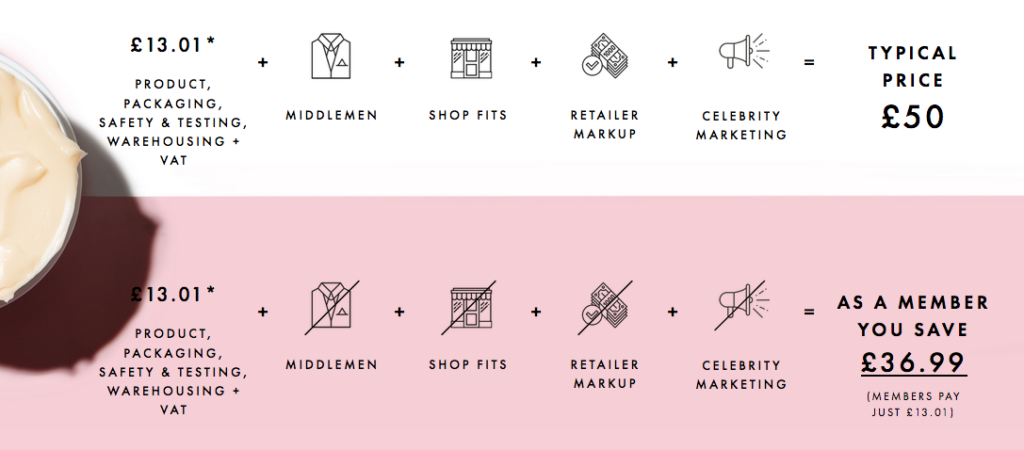 Are the products really that good?
I can wholeheartedly say that the skincare products are really that good. I'm loving them so far and have already re-purchased a few different products I've loved them so much!
One area I haven't tried yet is the make up yet but I'm sure I will in the future. I'm just too much of a Glossier and Bobbi Brown gal to give them up yet.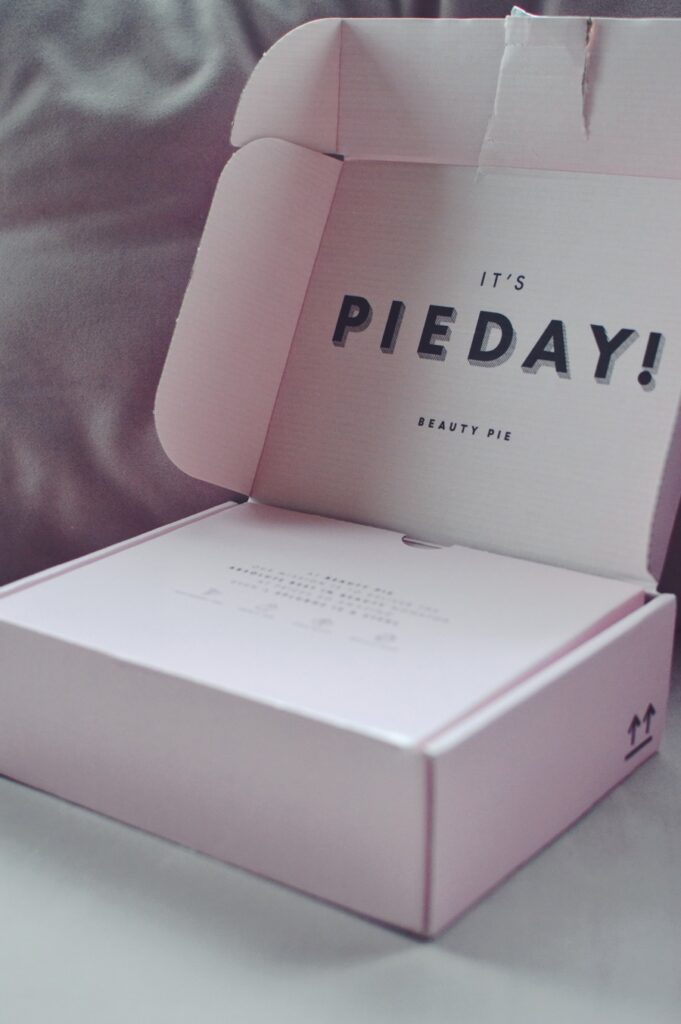 Is Beauty Pie worth the subscription fee?
The short answer is yes, I was spending more on my skincare before than I am now even with the subscription fee. The products do feel better quality too and the lack of fragrance/extra fancy bits means they're kind to my skin.
It may not be worth it for everyone though, if you're only buying one product every few months then it's not the right thing for you.
It's also a great way to try products with luxury ingredients like retinol at a lower price, especially when you get your first month free to try things out.
And now onto my favourite products!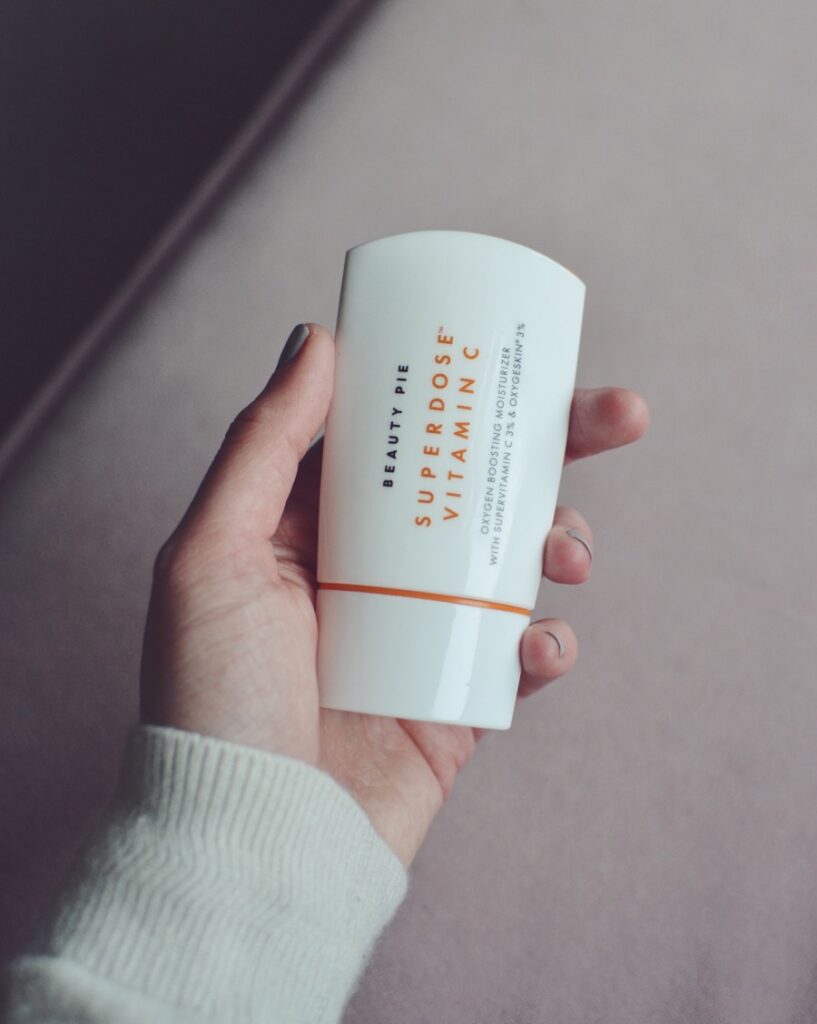 Superdose Vitamin C oxygen Boosting Moisturser
Cost: £10.08 (typical price £50)
Ooh, I bloody love this moisturiser! It's light, creamy and absorbs into the skin so easily. It has really brightened my skin and the oxygen combined with vitamin C is meant to revive tired skin, pls help me.
This moisturiser is a great base for make up too as it's not at all greasy. This is one that I've re-purchased so I don't run out!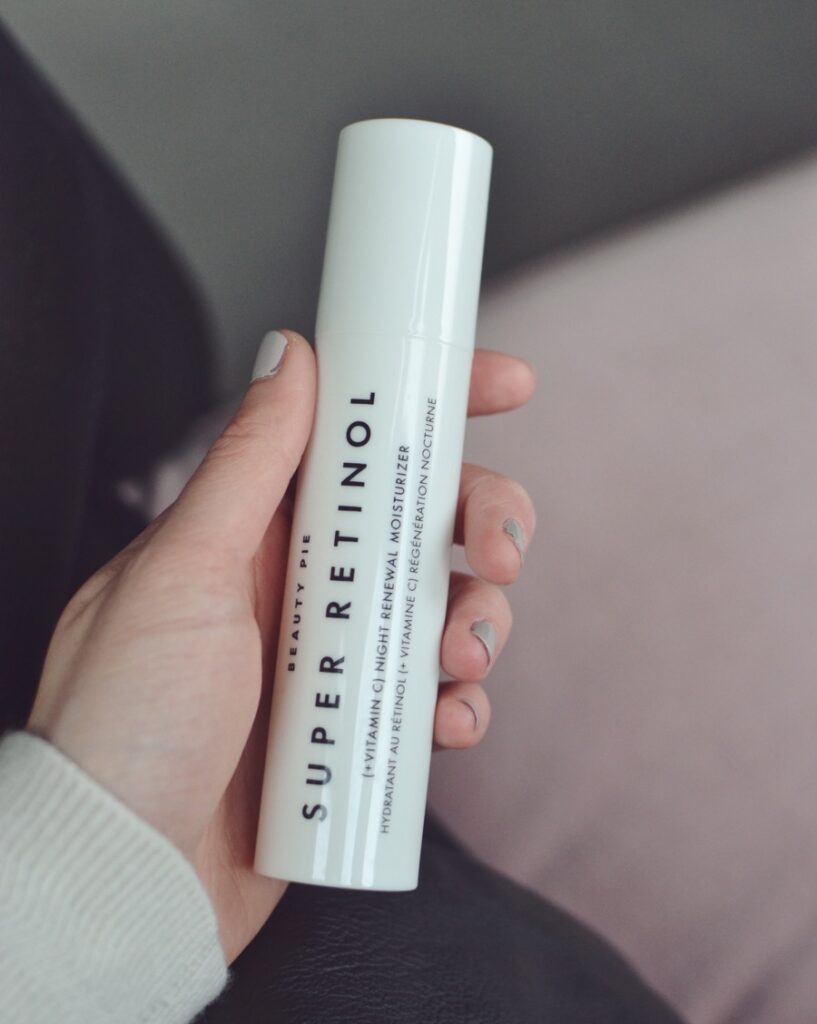 Super Retinol (+Vitamin C) Night Renewal Moisturiser
Cost: £9.05 (typical price £60)
This is the product that first tempted me into Beauty Pie, and the one that got me hooked. I love this product, it genuinely made a difference the first time I used it. My skin looked brighter, plumper and generally just healthier.
I tend to use this every other night on my face and neck to try and mildly reduce the impending doom of ageing.
Super Retinol Anti-wrinkle Eye Cream
Cost: £6.67 (typical price £60)
This was in my first order too! I was really impressed that it didn't irritate my sensitive eyes but after about a week of using it, I did start to get dry patches under my eyes so I've eased off using it. It did make a noticeable difference when I first started using it though, so I might try it again later in the year.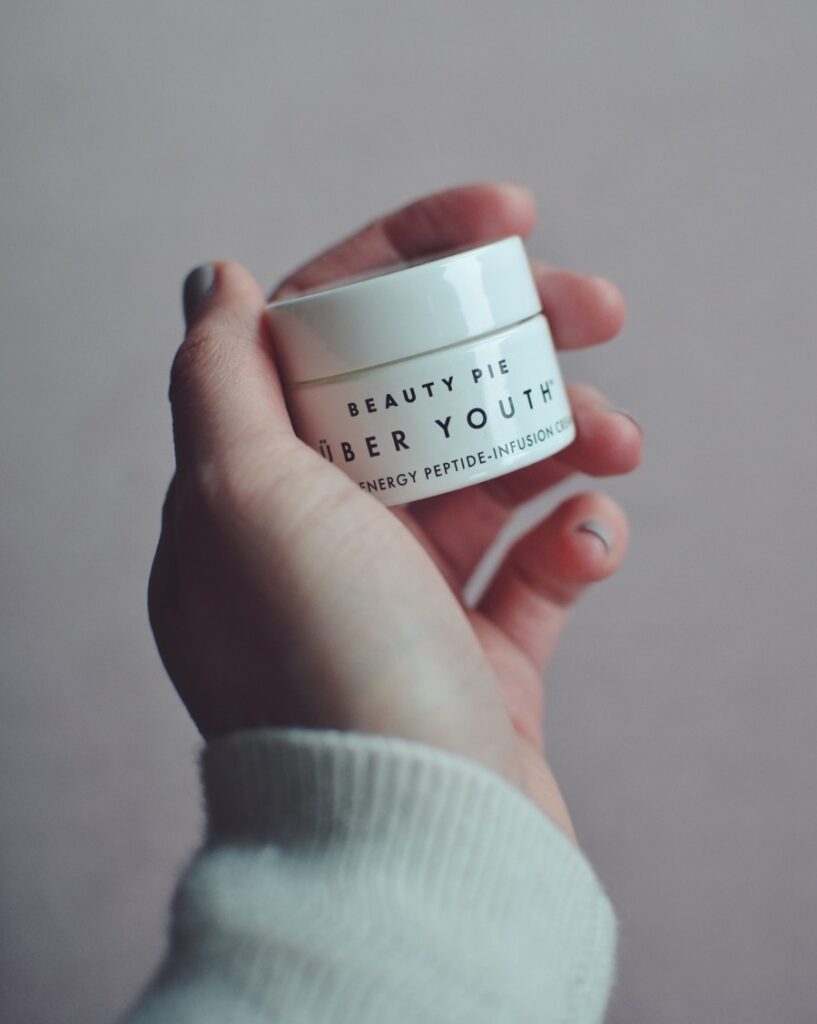 Uber Youth Eye Cream
Price: £7.58 (typical price £65)
This is my current favourite Beauty Pie product, it's super moisturising but not greasy and doesn't irritate my eyes, the dream combo!
The ingredients packed into this little pot are amazing, from caffeine to reduce puffiness and super peptides for visible wrinkle smoothing to shea butter for moisturising and raspberry stem cells (who knew they were a thing?) to protect against visible signs of premature ageing.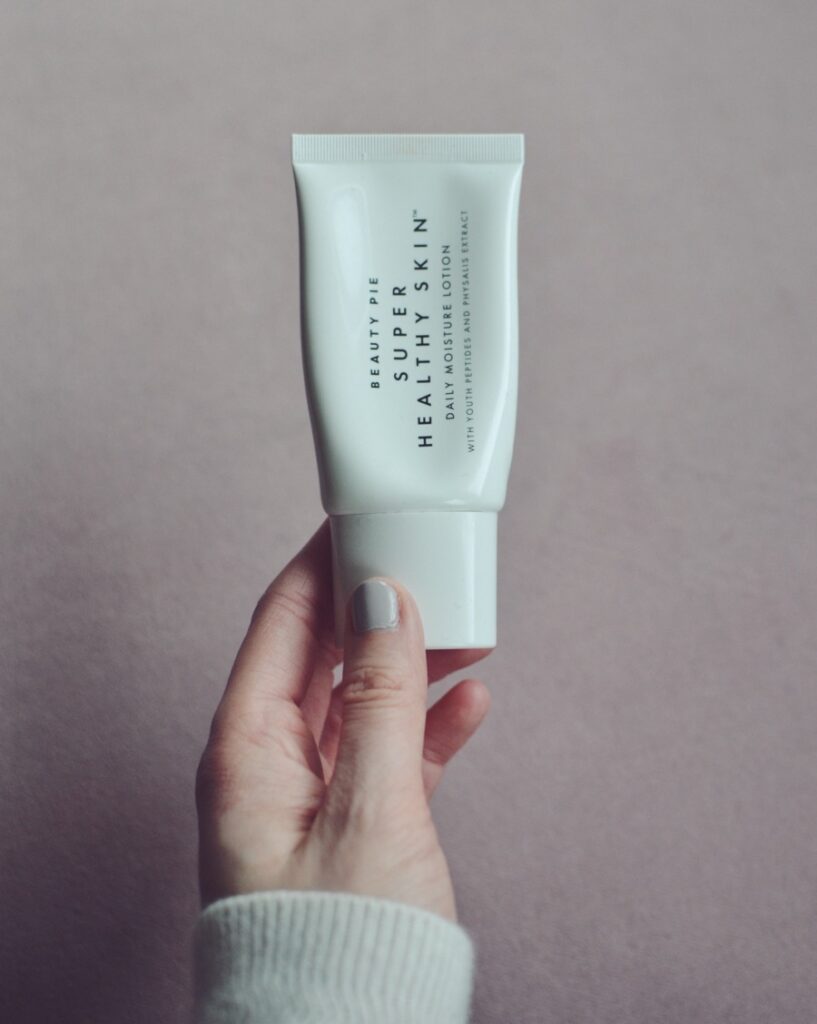 Super Healthy Skin Daily Moisture Lotion
Cost: £6.34 (typical price £35)
This was one of the first Beauty Pie products I tried and it is a really good, ligh moisturiser for the price. Again it's packed full of great ingredients and it's a really good product.
I found it wasn't as moisturising as my old, tired skin needs at the moment, especially in winter, so I needed to switch to something more intensive.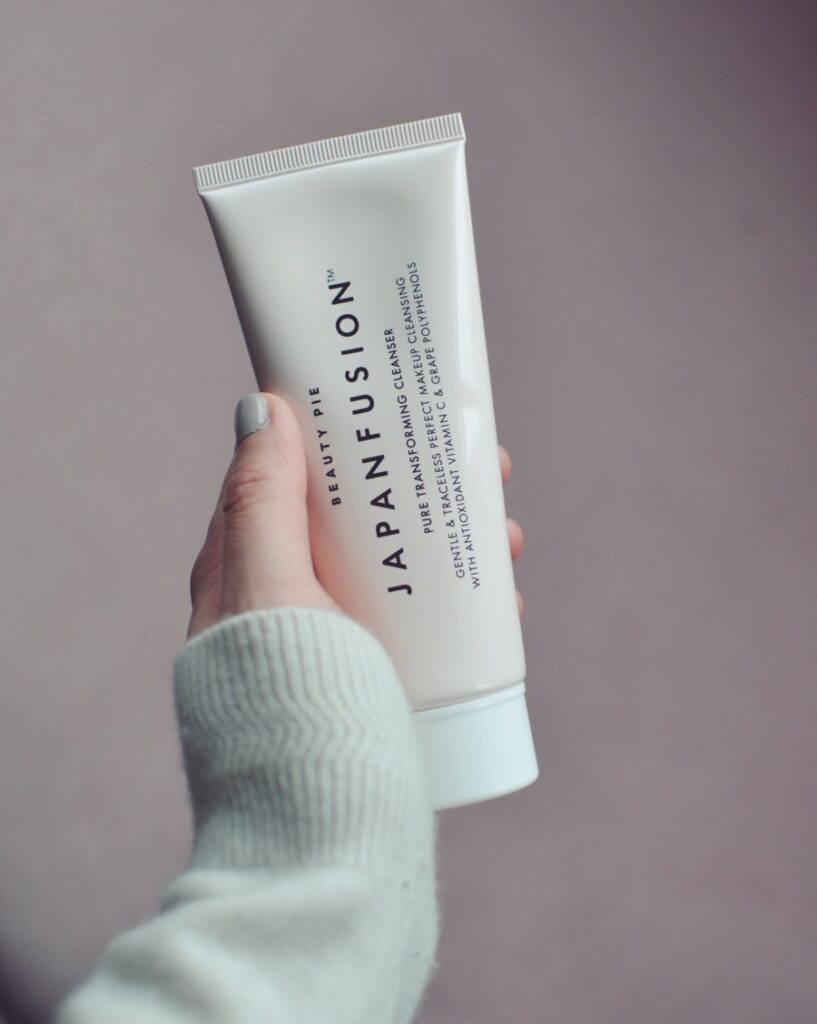 Japanfusion Pure Transforming Cleanser
Cost: £5.87 (£25)
Ooh, this is actually in contention for my new favourite Beauty Pie product too! I tend to use micellar water to take my make up off, again because of my sensitive eyes, but this works an absolute treat. It easily battles through my make up and traces of the day leaving my skin super soft, clear and clean.
It's a kind of balm texture that turns milky with water. I use it with my fingers and a hot cloth at night and with my Foreo in the morning, I'm really impressed with it so far, especially for the under £6 price tag. This is the product that really made me want to post my Beauty Pie review and share my thoughts!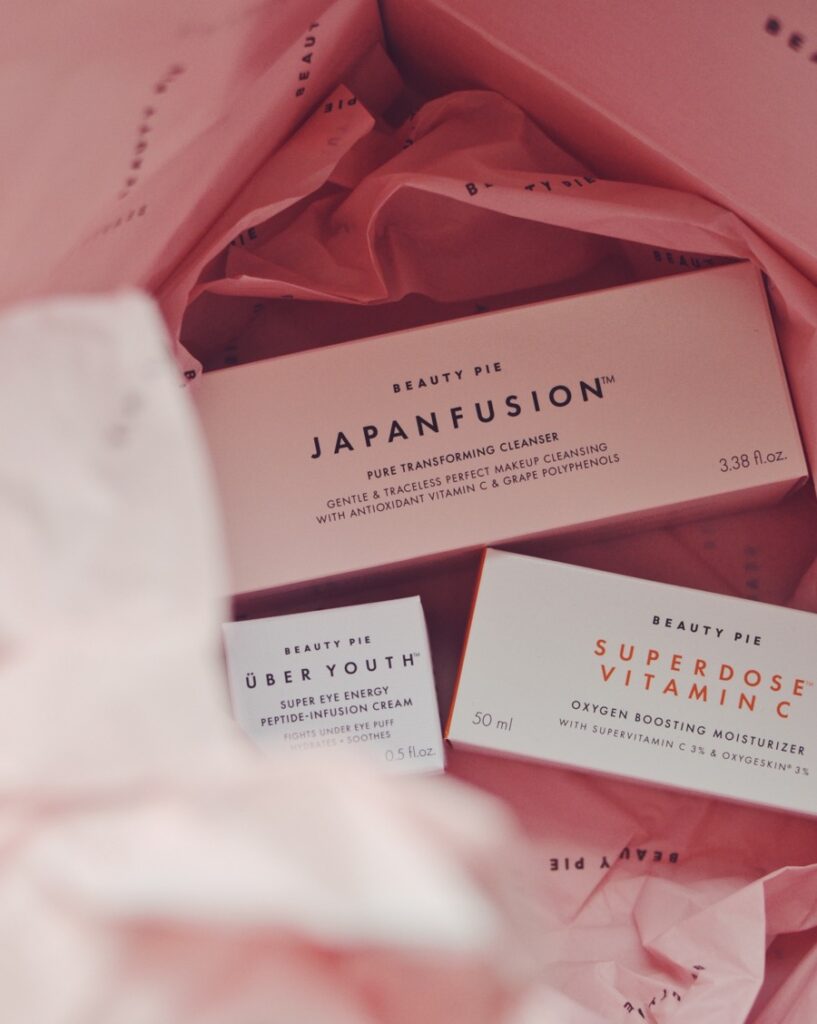 So that's my Beauty Pie review! I am loving their skincare at the moment, I look forward to using the products every day and I'm looking forward to trying more of the range. The Oxygen Instant Facial Mask is next on my list!
If you want to try any of the products too, you can get a free month subscription with my Beauty Pie link here. Feel free to ask me any questions if you have them.