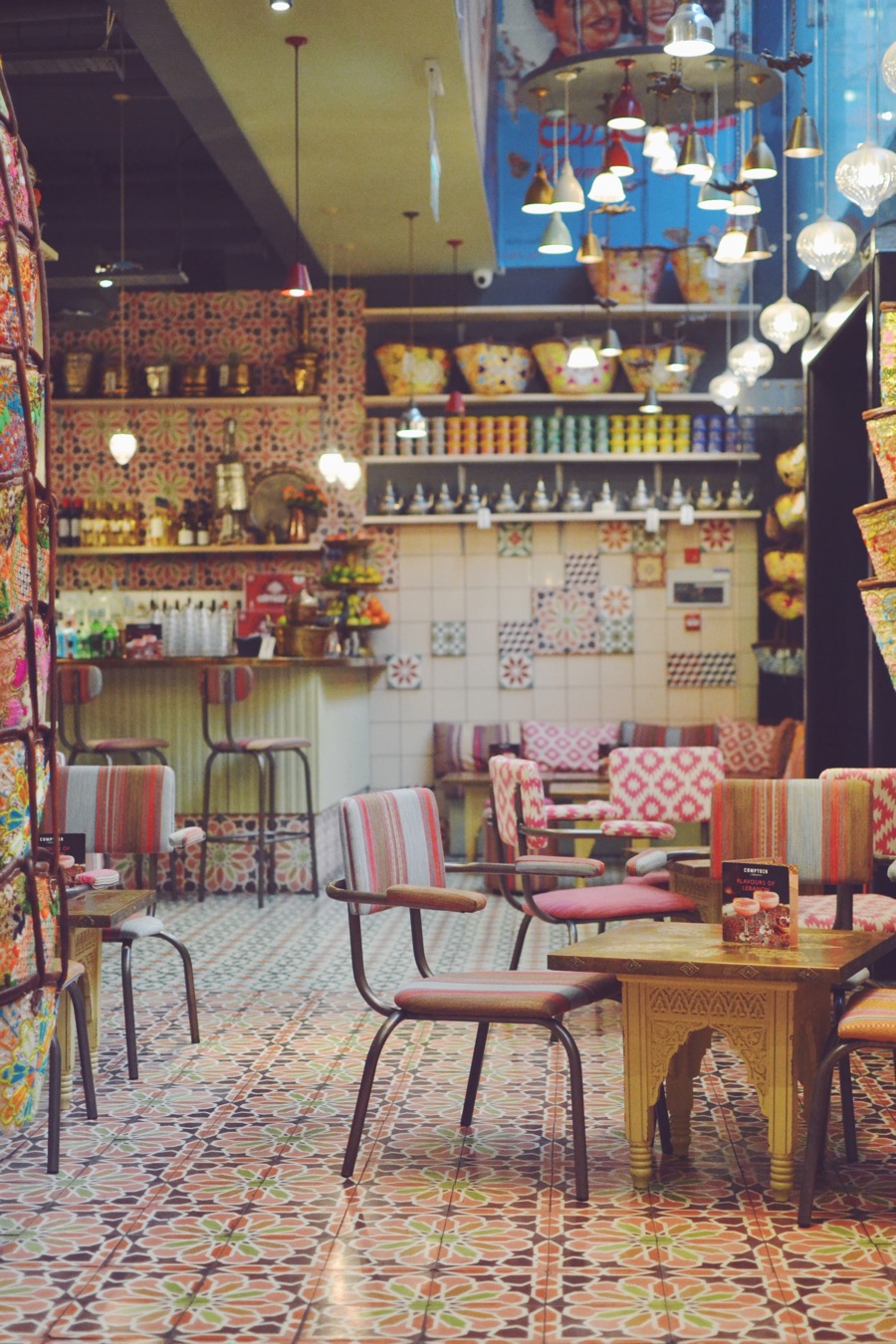 For those of you who are vegan or dairy free full time, I salute you! I've been dairy free for the past few months and my desire for chocolate and cheese is unreal, but the options available this year compared to when I tried being vegan for a few weeks a little over a year ago are insane.
Everywhere seems to have a vegan or dairy free menu, or be happy to make something especially for you and there are now a huge variety of vegan options available in supermarkets too, it's meant I've been able to stick to my dairy free diet relatively easily!
For my first restaurant review of 2019 it seemed fitting to try a vegan option as so many people are trying Veganuary at the moment. Kate (who is also on a dairy free diet) were very kindly invited to Comptoir Libanais, a Lebanese and Middle Eastern restaurant, to try their vegan feast menu so we took advantage of me being on maternity leave and Kate having Fridays off to head there for lunch last week. Just for context, I'm on a dairy free diet as my baby is allergic to dairy and I'm breastfeeding, fun!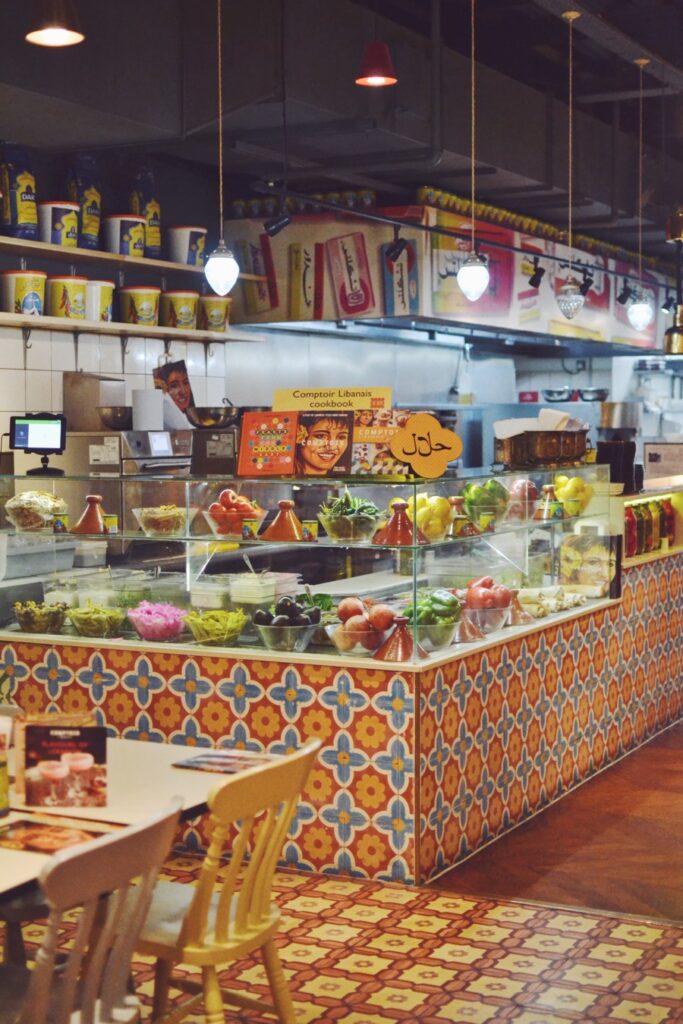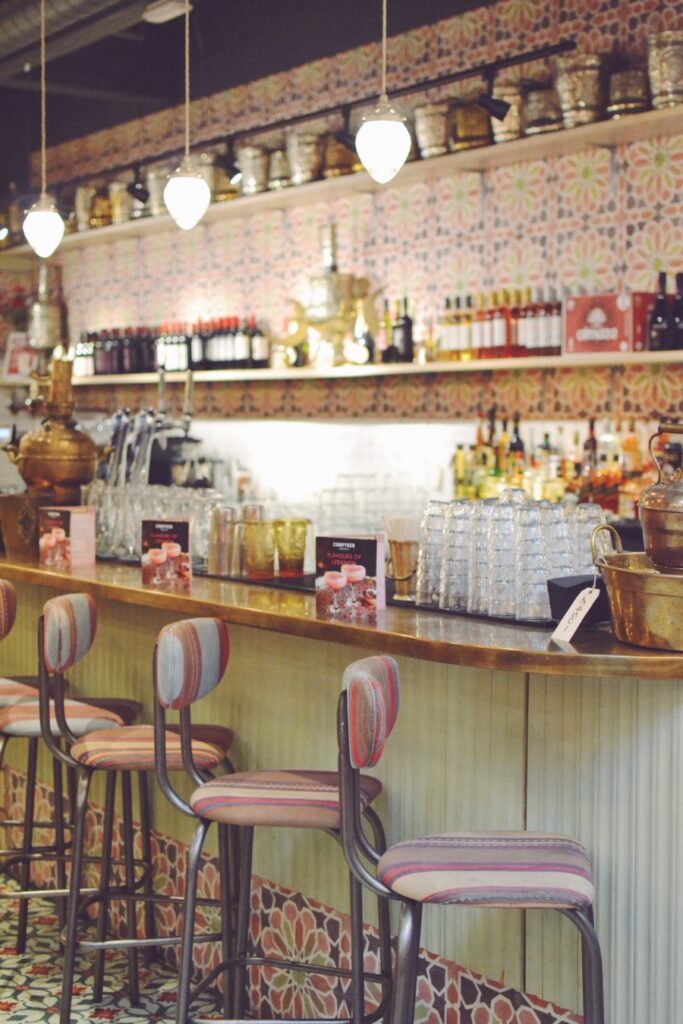 I am totally in love with the decor in the Manchester Comptoir Libanais, it is so colourful, eclectic and vibrant. I wish I embraced that much colour at home but grey is winning there at the moment.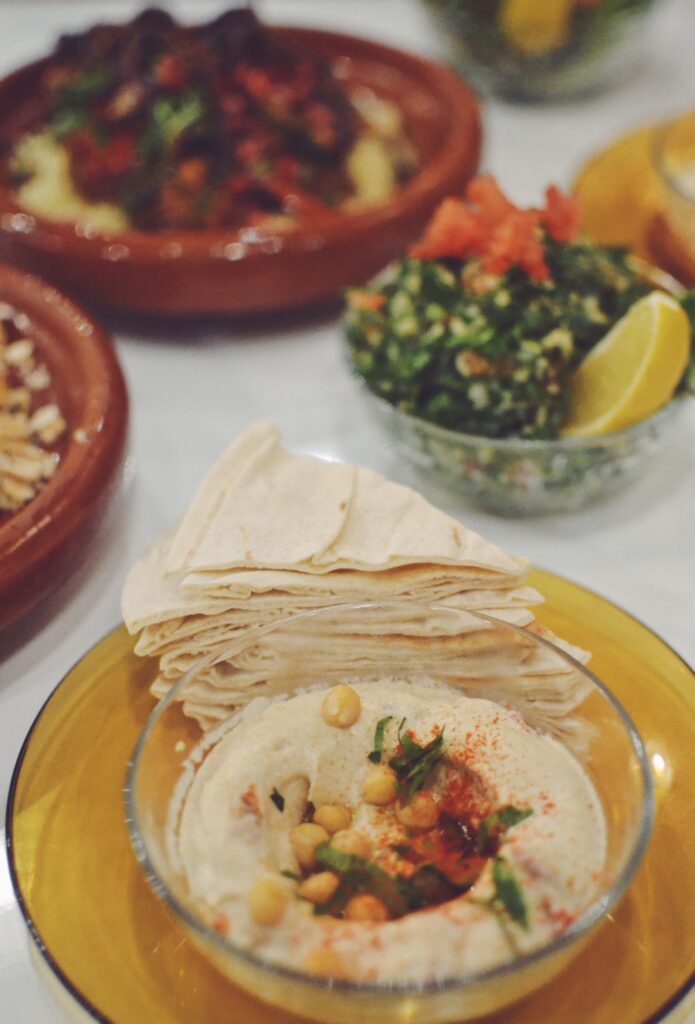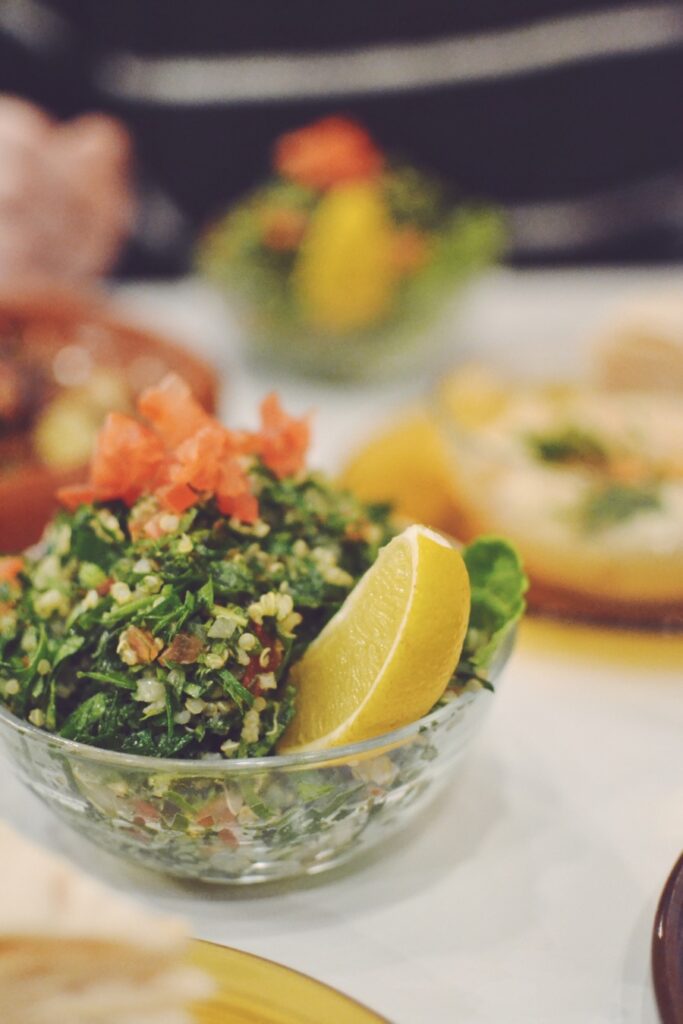 The vegan feast is exactly what it says, an absolute feast! We had two starters each – red pepper hummus and flatbreads as well as quinoa tabbouleh – a main each which you can choose from aubergine tagine and cous cous salad and then a coconut mouhalabia with dried fruit for dessert. All that is only £12.95 which we were quite taken aback by considering the sheer volume of food, we weren't hungry for ages afterwards!
Now I am a massive fan of hummus and flatbread, I would quite happily eat it every day and never get bored. The Comptoir Libanais hummus did not disappoint, it was so delicious and I just wish I had eaten more of it! The tabbouleh was delish as well, it was so fresh and citrusy.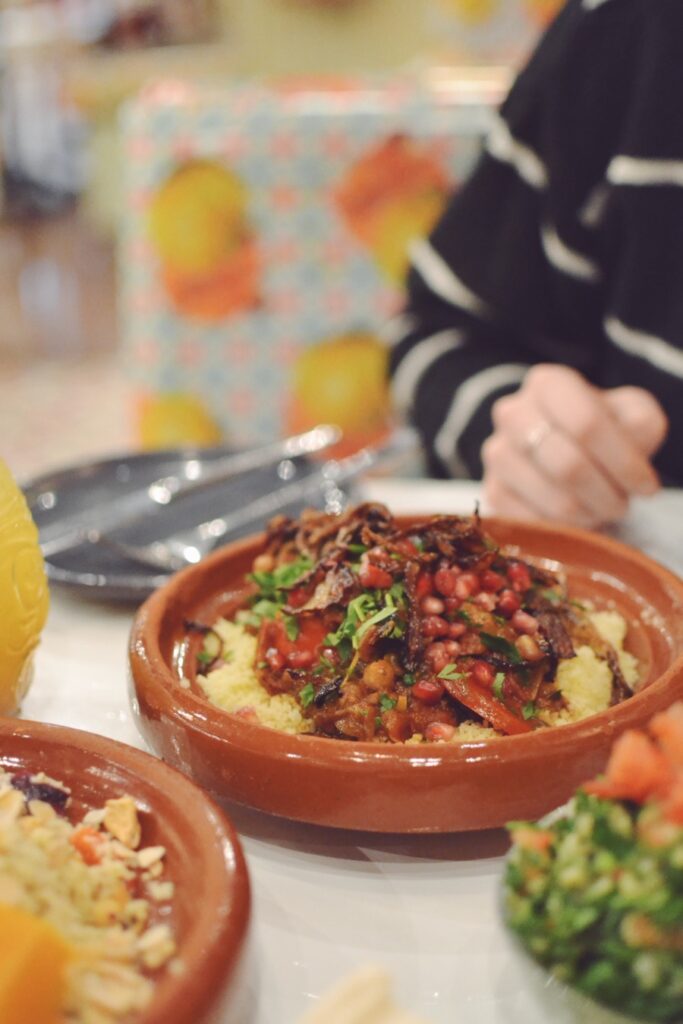 My favourite main was the aubergine tagine, it was really rich and delicious with a tomato and chickpea sauce on a bed of cous cous. Again, I wish I wasn't quite so full so I could have eaten more of it. The cous cous salad was good too but a little bland compared to the aubergine tagine, I'd choose the tagine every day!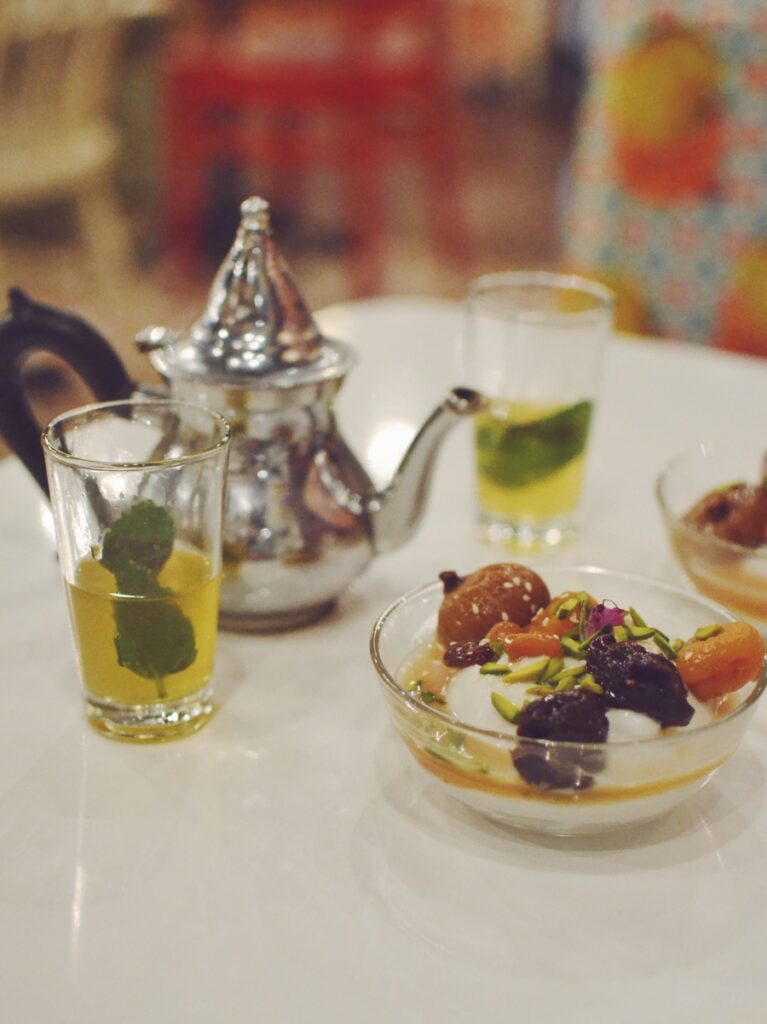 The dessert was lovely too, I'd never had it before but it was kind of like a coconut panacotta with dried fruit like figs, apricots and prunes. It also came with traditional mint tea which was delicious and refreshing.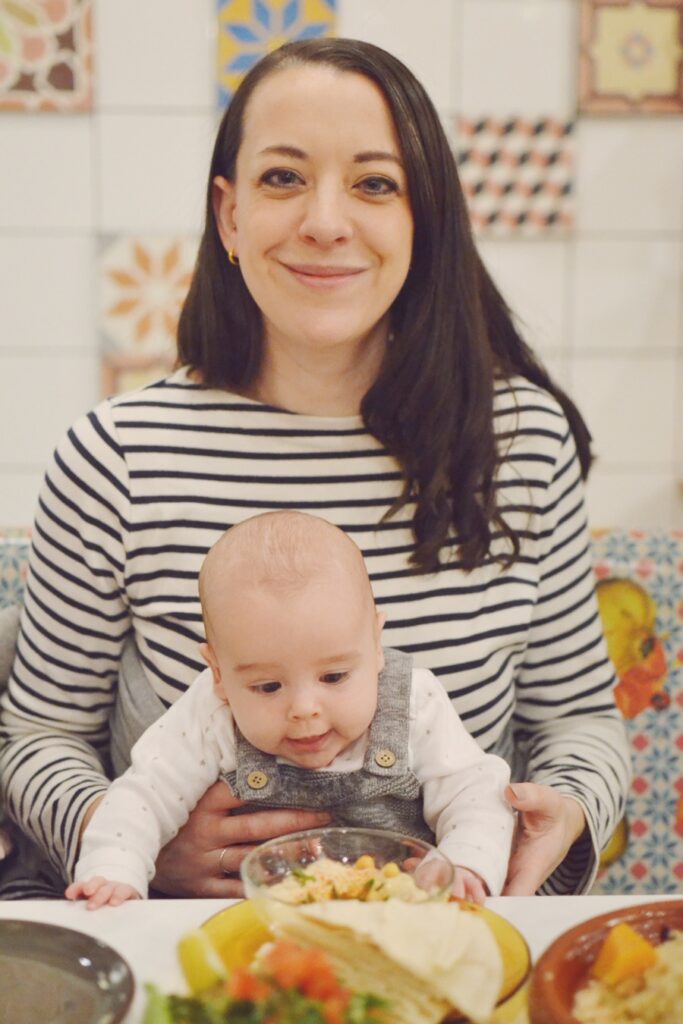 Kate and I were there for hours grazing on all the food, chatting and wrangling Eva when she was awake, she was pretty desperate to dip her fingers in the hummus! I also had my first glass of wine (well half a glass) of the year which was glorious, I've been too tired to even contemplate a drink recently thanks to Eva's nighttime antics so it was well earned!
The vegan feast is £12.95 and is only available for the rest of January so head to your closest Comptoir Libanais to try it out whether you're doing Veganuary or not, it is delicious. You can find out more about the vegan feast and see the full menu here. We headed to the Manchester restaurant which is in Spinningfields but you can find your closest Comptoir Libanais here.
*Our meal was complimentary in return for an honest review but thoughts are, as always, my own.