Mother's Day is suddenly just around the corner (Sunday the 22nd of March in case you're reading this Joe!). With everything going on in the world at the moment, it's not really been on my radar. But because of all the madness and worry, I wanted to put together a few lovely things to bring a little joy during this mad time!
These are little, mostly affordable treats that would brighten up any Mother's Day. That said, if you can get hold of a 9 pack of loo roll and pop a bow on the top, that will probably be even better received!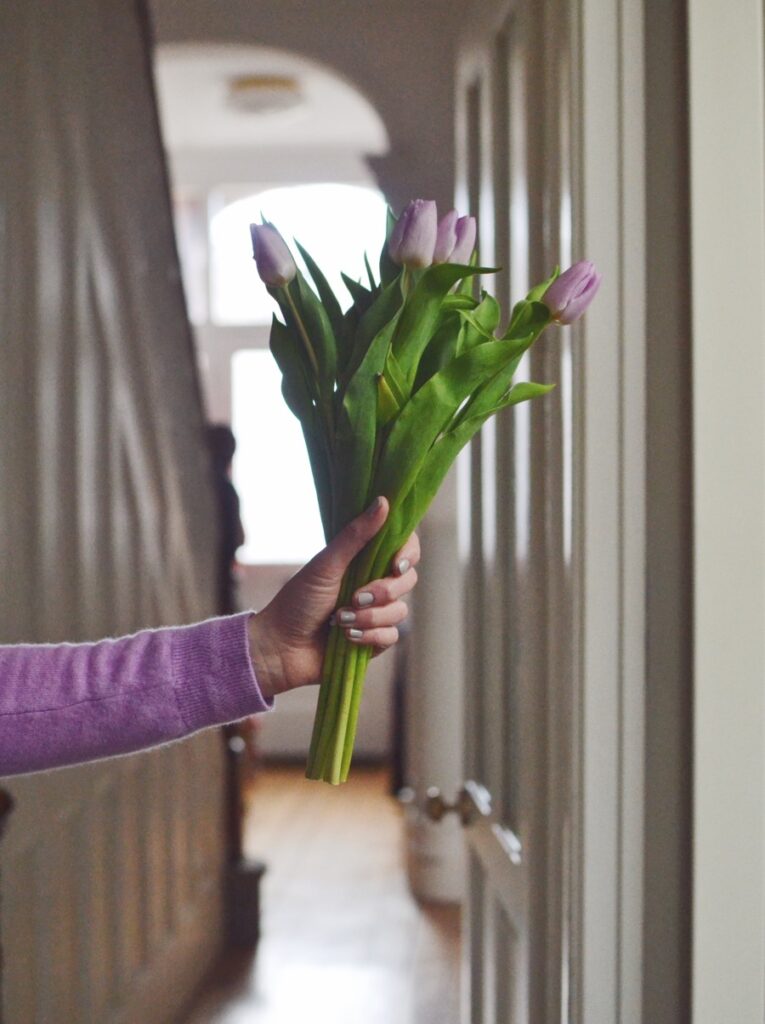 Flowers? For Mother's Day? Groundbreaking. But so lovely still! And they don't have to break the bank, I picked up these lovely tulips to brighten up a Tuesday for £1.79 from Aldi. Take off the cellophae, wrap them in brown paper and tie a ribbon round them if you want to add a little personal touch.
If you need to get flowers delivered or want a longer lasting bunch, I'd really recommend Bloom & Wild. They're my go to whenever I need to send flowers to anyone, you can also now personalise the image on the card included as well as add on treats like chocolates, hand cream etc. You can get £10 off your first order at Bloom & Wild here or pop my name (Clare Potts) at the checkout, I'll get £10 to treat someone too if you do!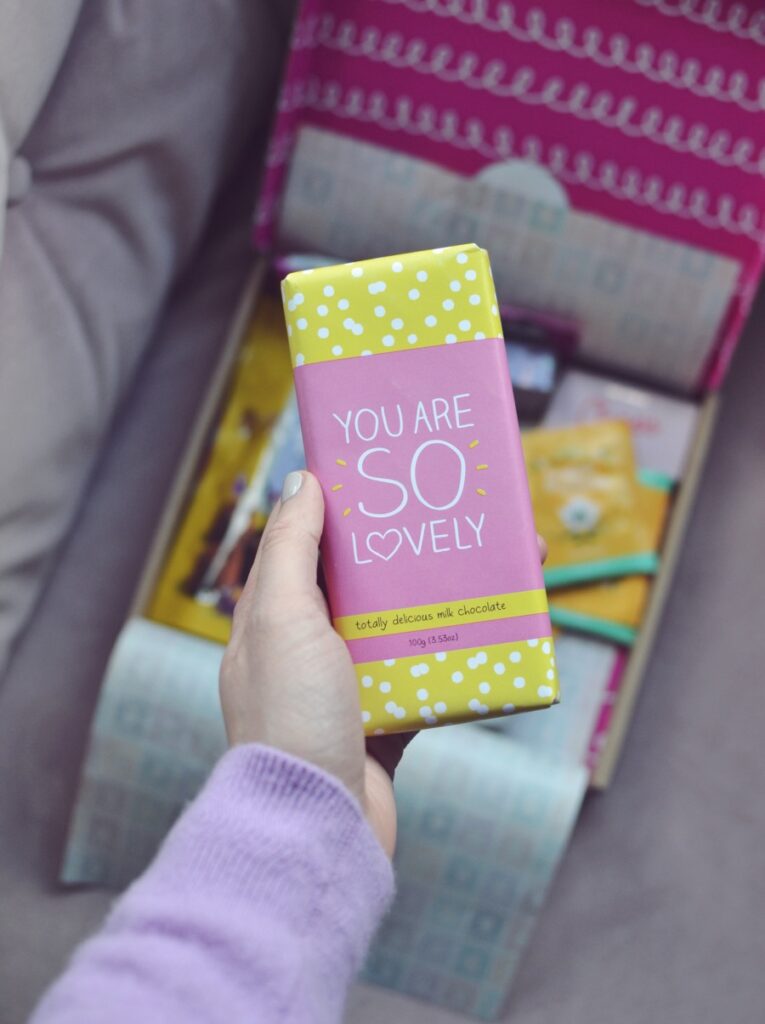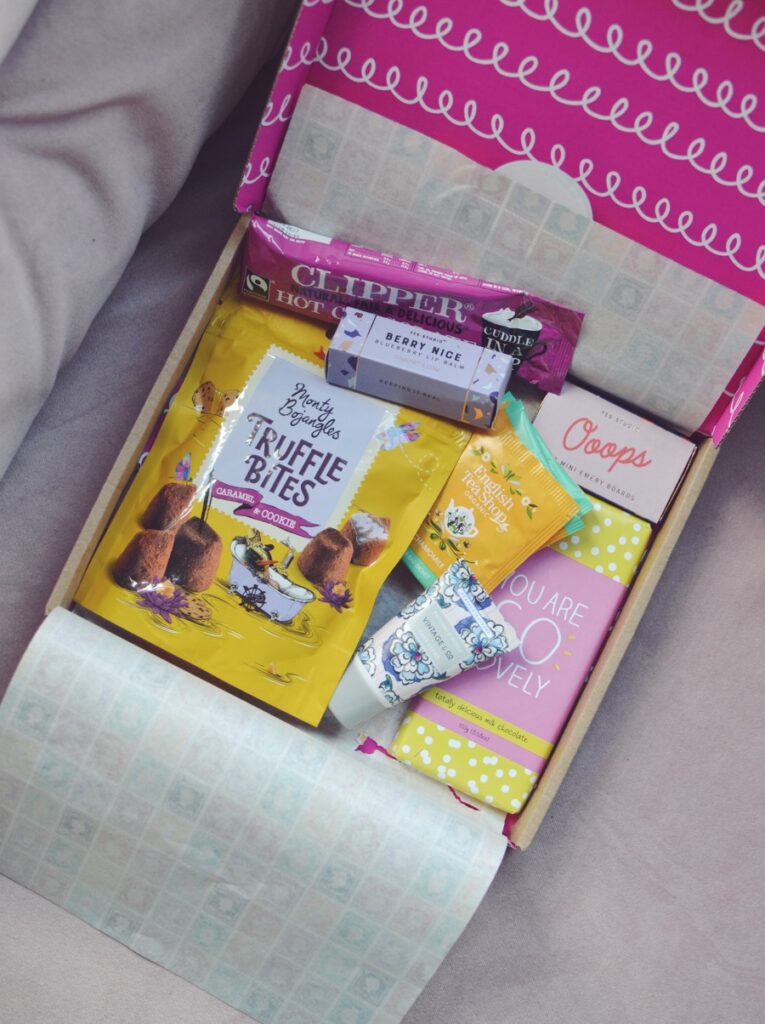 I am 100% eating this chocolate as I type and it is DELICIOUS. This lovely letterbox sized gift hamper is from Moonpig, take a look at their Mother's Day gifts.
A mini hamper is a great idea for Mother's Day as it's full of little treats she'll love. This one has chocolate galore, tea, hot chocolate, lip balm, hand cream and mini emery boards in it but they have plenty of choices, you can take a look here.
Thank you to Moonpig for sending me this is an early Mother's Day gift!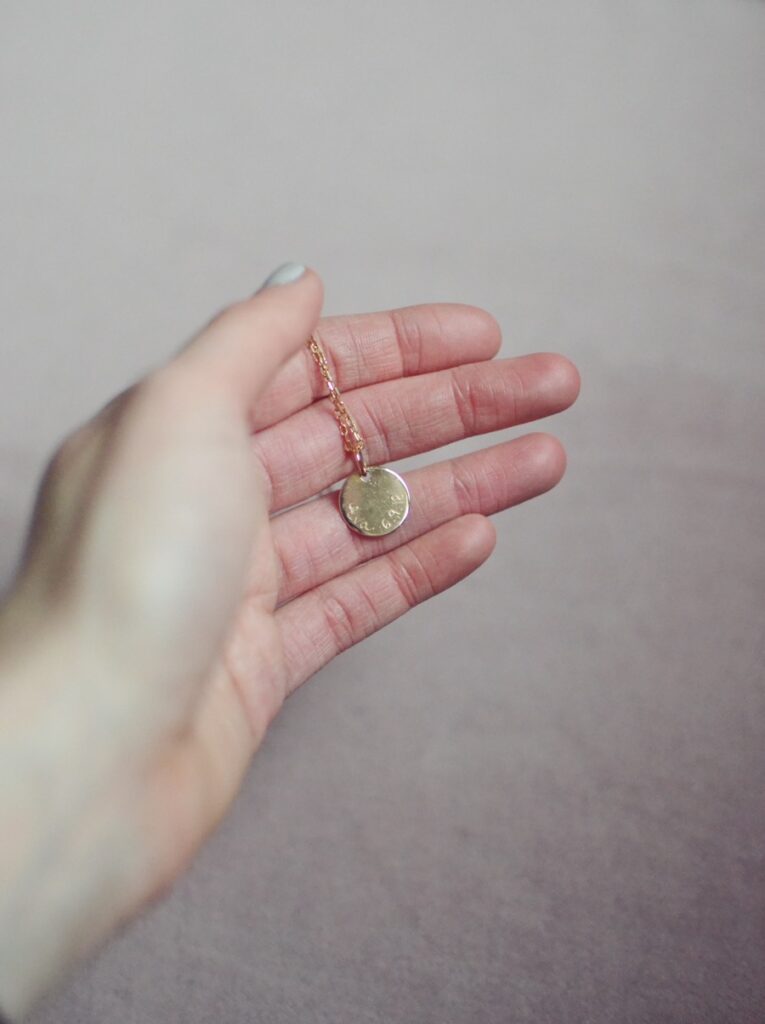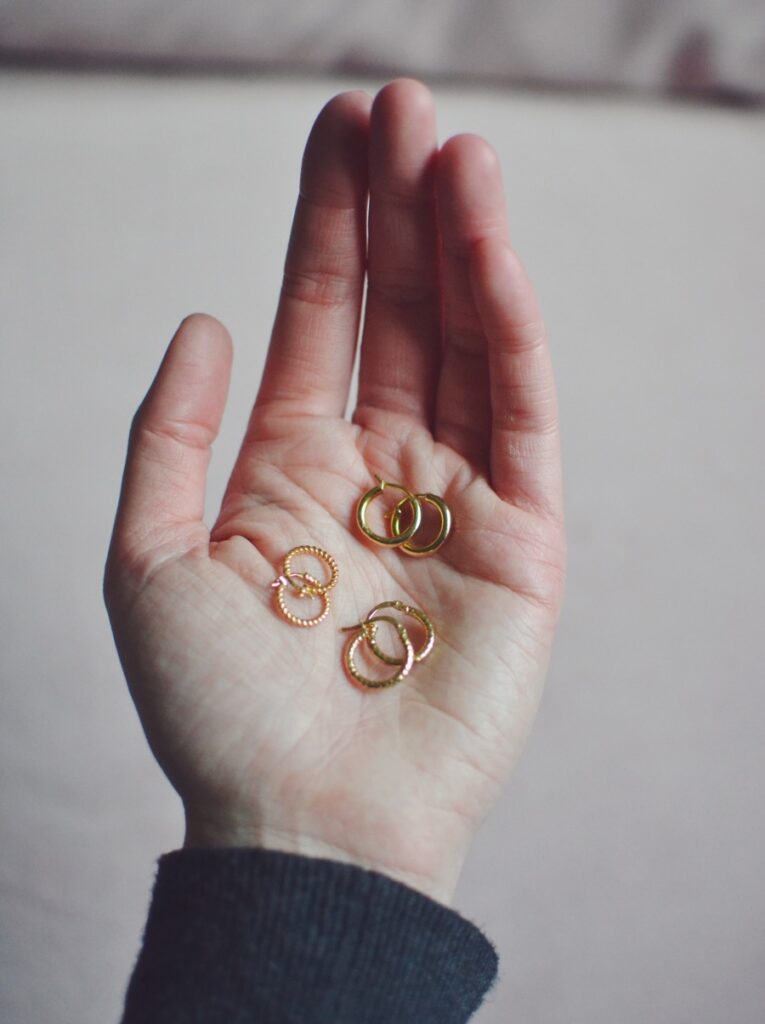 Jewellery is always a lovely idea for Mother's Day, the necklace above is one of my favourites. It has Eva's name and date of birth engraved on it, I love wearing it at work so she fees close to me even when she's not, I'm a bit soppy now I'm a mum.
You can see their full range here or this is the necklace I have, it comes with a disc, the birth stone and a hammered disc but I mix and match them. I usually just wear it plain though like this one whch is a lot more affordable.
Earrings are a sure fire way to my heart, I am a big lover of gold hoops and these are my three current favourite pairs. From left going clockwise are the Missoma rope hoops, Missoma plain hoops and Georgiana Scott hoops (previously gifted).
I just love a good pair of shoes. But because I'm now a solid grown up, I also love a comfy pair of shoes. These Boden leopard print canvas numbers are a great in between, super comfy but also fun. You can find them here. Don't forget you can use my link to get 20% off as I'm a Boden ambassador!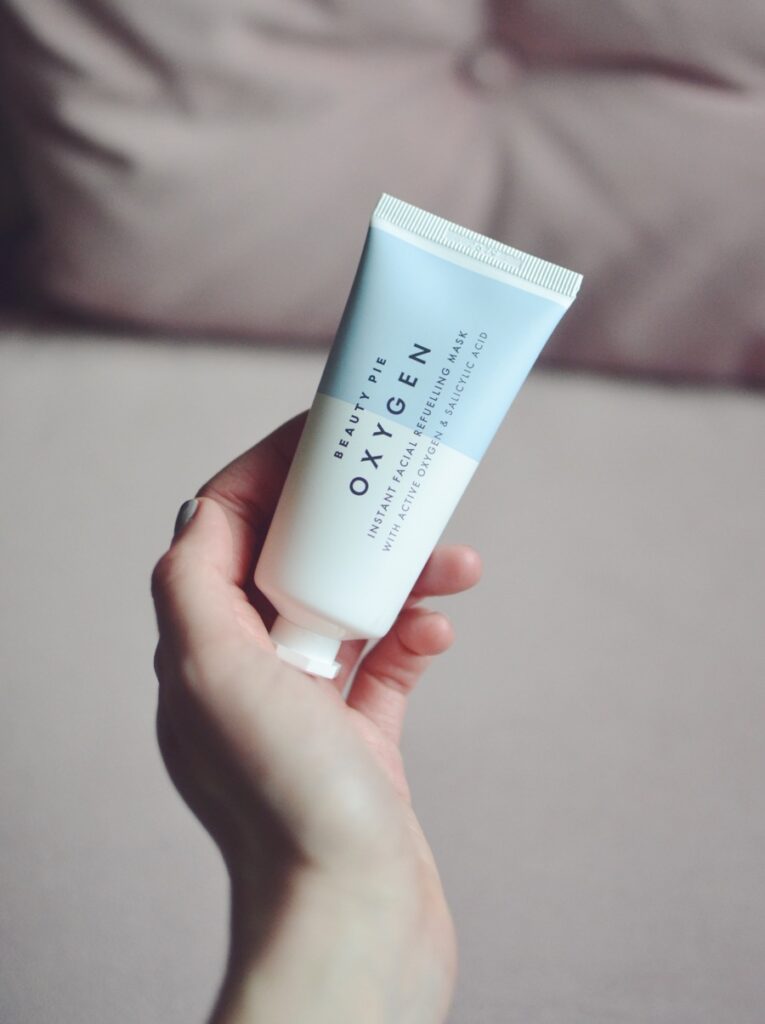 For Mother's Day all I really want is an hour to myself to soak in the bath with a face mask on, read a book and preferably polish off a glass of wine.
This Beautypie Oxygen instant facial mask is my current fave, I'm going to try and squeeze in a bath tonight just so I can use it again!
You can get your first month of Beautypie free if you pop my name (Clare Potts) in at the checkout as I'm a very happy subscriber of Beautypie.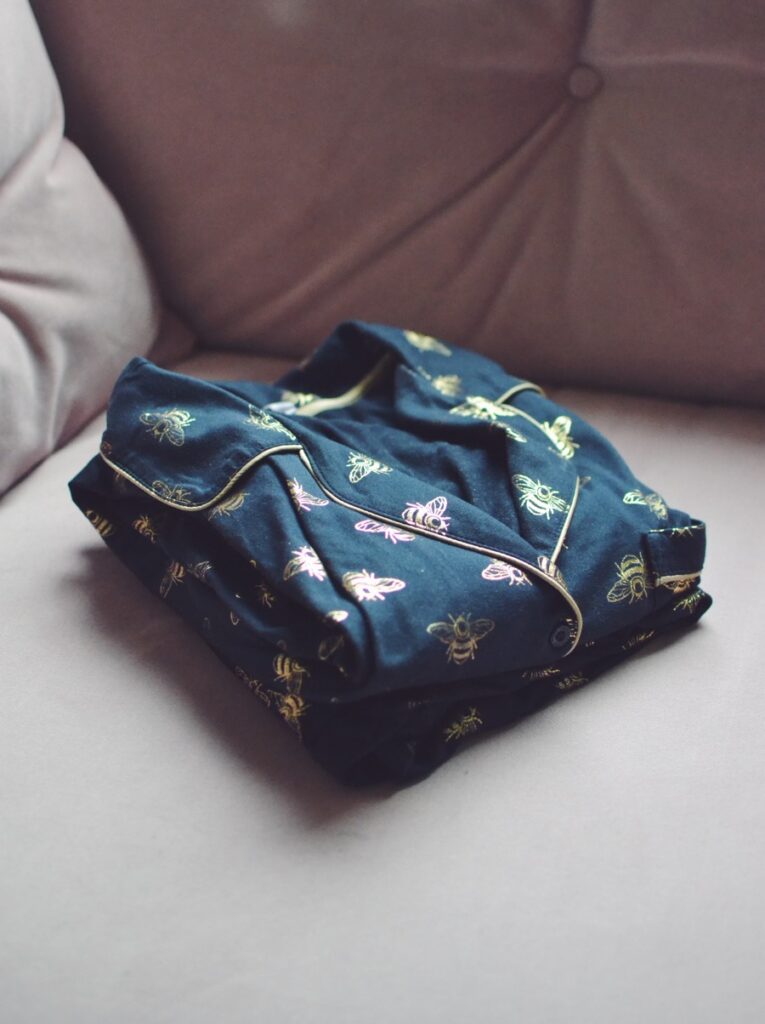 These are hands down the best, comfiest, softest pyjamas I've ever worn! Mine are starting to wear out now I've worn them so much. My lovely friend Sophie bought them for me for my birthday last year and I'm obsessed.
They're from Chelsea Peers which you can find here or on ASOS here. I'm almost deifnitely going to buy myself some from myself for Mother's Day.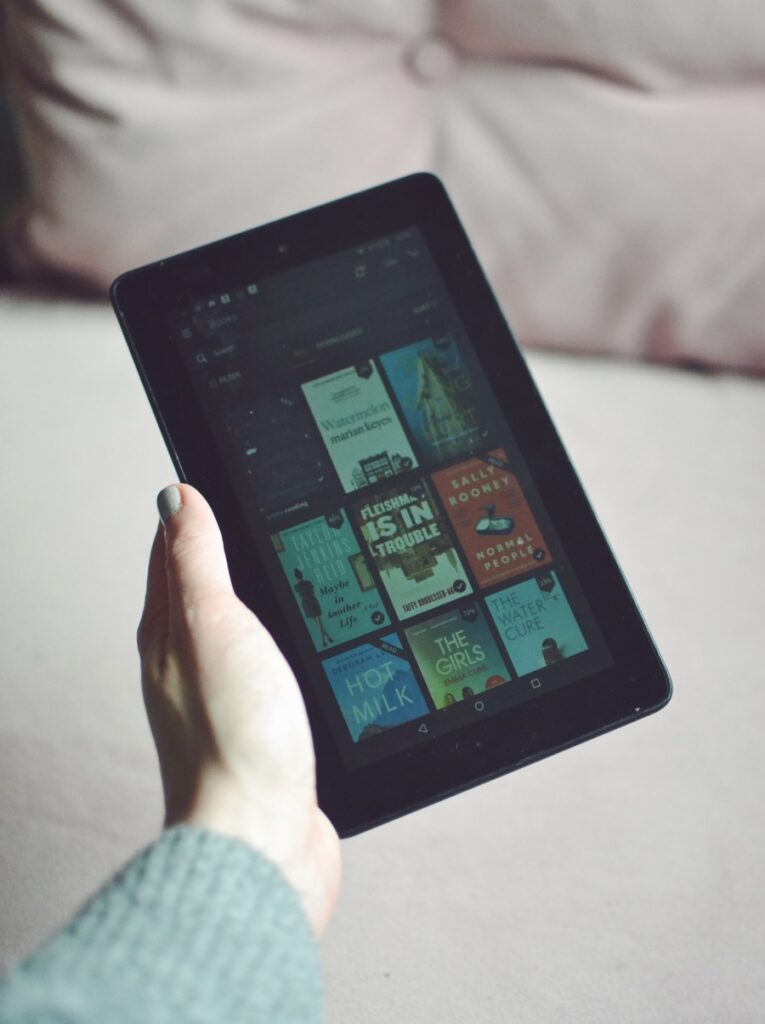 Reading is one of my favourite things to do at the moment, it really clears my mind and calms me down when everything else in my life (and currently the world) is chaotic. Amazon gift vouchers to stock up on books would be such a good gift for Mother's day, plus these would work for physical books or Kindle depending on which your mum prefers.
That's my pretty short and sweet Mother's Day guide, full of lovely little things to brighten up her day. That was so nice writing about fun, frivolous things rather than reading yet another article about Coronavirus symptoms! I hope you're all safe, healthy, well and looking after each other.