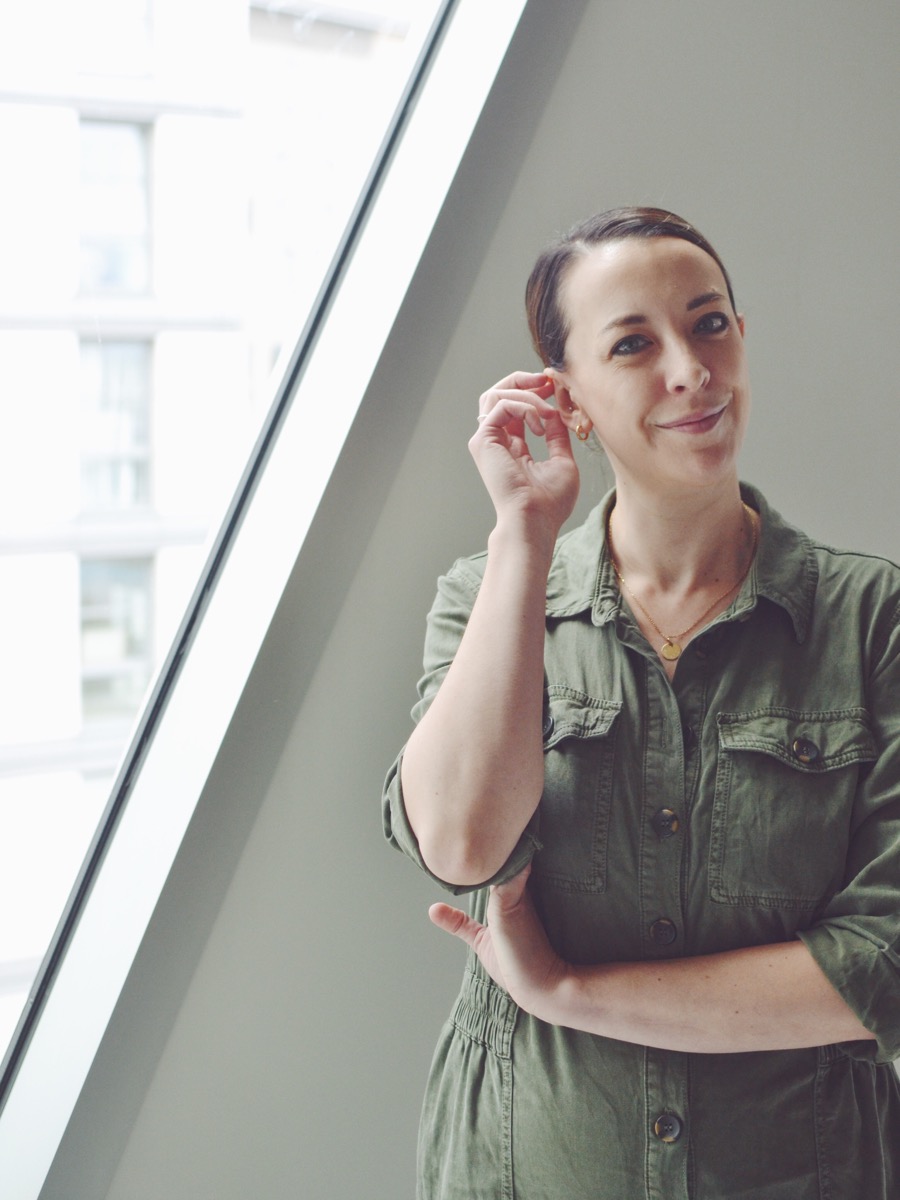 And just like that, a year has flown by! I'm officially back at work and trying my best to be a normal, functioning human being. The weirdest thing about it is how normal it feels already. Thank goodness for that!
It's been a very daunting, worrying and stressful time running up to going back to work but thankfully it's all settled down now, I've tackled things that were stressing me out (oh hi yes everything), Eva's doing so well at nursery and we're making our new routine work. To anyone who's worrying about going back, it's not as bad as you think it will be, promise.
There were 5 main things worrying me about going back to work after maternity leave but now I've got the first week done and dusted, they don't seem that scary at all! These are the five things that have been playing on my mind for, ooh, about 11 months…
The dreaded first week back
I was worried about everything; where I'd park, if I'd know anyone, if I'd have too much work to do, if I'd have too little to do, if my new manager will be nice. EVERYTHING. But I've actually found the return to work really smooth so far thankfully!
I've changed roles so I'm not under as much pressure and don't have a large team to manage, but I still get to work on some really interesting projects and utilise my skills. Hopefully it will be a really positive change for me, it feels like it will be already. It also means I get to work from our office in Media City which is not only a great environment to work in, it's also closer to home which makes everything SO much easier.
I'll be working 3 days a week which I think will be a really good balance between work and Eva, I'll eventually go back to full time but childcare is delightfully expensive so I may as well enjoy Eva while she's this little and ease both of us in nicely.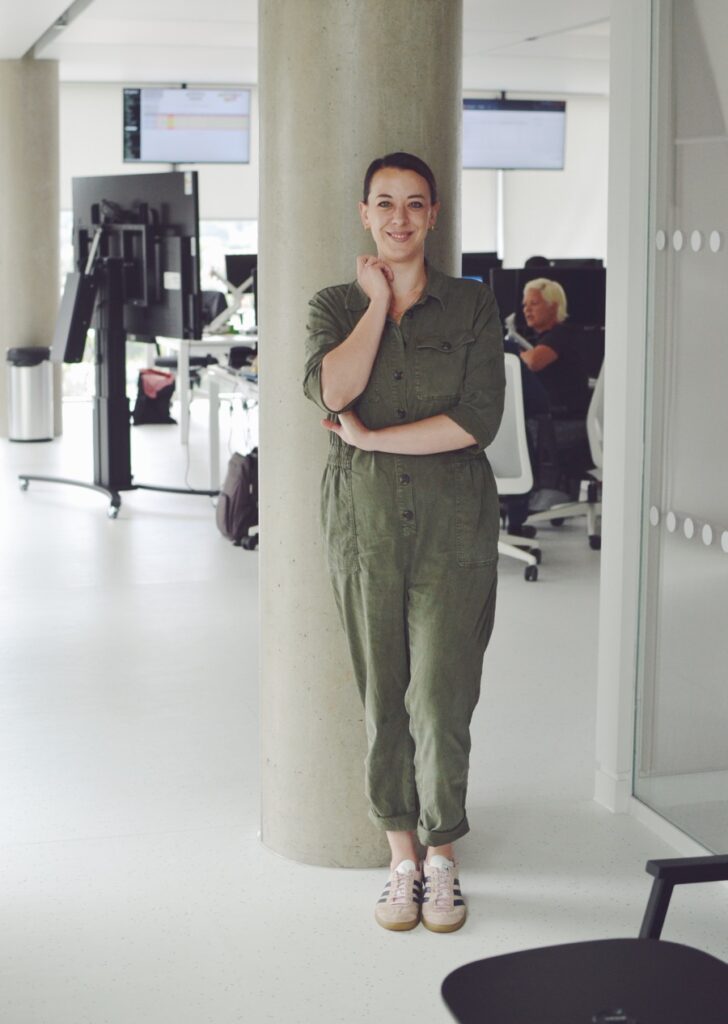 Settling in at Nursery
Oh this was not a fun one. Eva and I really struggled with her settling in sessions to begin with, she spent the whole time crying and I cried every time I dropped her off. I thought it would be this terrible forever and I'd never be able to concentrate at work because I'd be worrying about her or have to go into nursery to feed her.
But, just like everybody said, it got easier. When she got to her longer sessions she started to settle more easily and, dare I say, maybe even have a little bit of fun. Before we knew it, it was time for her to start doing full days!
We started Eva on full days at nursery a week before I went back to work, I would really recommend doing this (or earlier) if you can as it means you're not stressing out on your first day back at work. Plus it means you have some time to yourself before going back to work which is really bloody lovely.
She always cries every time we drop her off and usually when I pick her up but it's early days still! She's getting better and having more fun every day, she's doing so well and I'm so proud of her for making so much progress.
Our nursery also has an app so we can see what she's eaten, when she's had her nappy changed, when she's slept (lol she barely sleeps there) and cute little photo updates throughout the day which really puts me at ease.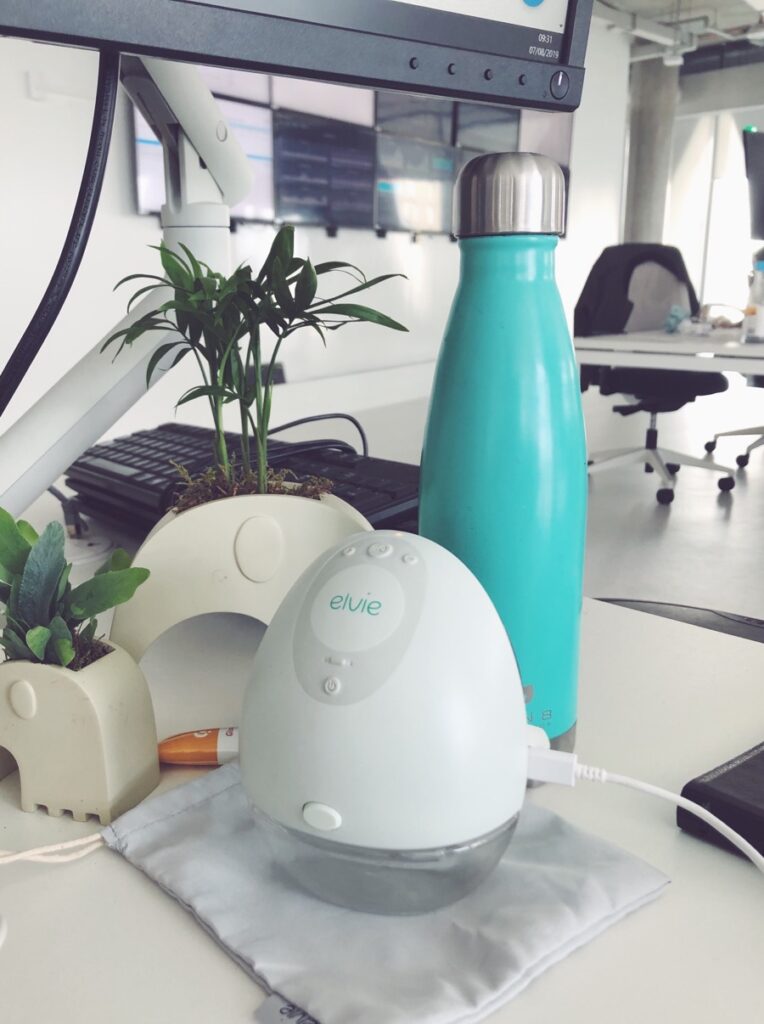 Expressing at work
This is the part I was entirely dreading about coming back to work. Eva wasn't eating much solid food, refusing to take a bottle and kicking up even more of a fuss if it was formula so there was a lot of pressure on me to express so nursery could somehow get it down her.
In the end I decided to invest in an Elvie breast pump and it made me SO much calmer as soon as it arrived. Where I work is not set up for expressing, I work in a mainly male, open plan office where all of the meeting rooms are glass, not ideal for whacking a boob out! So getting an Elvie meant I'd be able to express discreetly at my desk or somewhere comfortable in the office.
I'm only a week in but the Elvie has been worth every penny so far, I've managed to express around 300-400ml a day at my desk without anyone really noticing, which is enough for Eva the following day. For anyone interested in the logistics (there might be someone out there who is!), I pop to the loo and put the Elvie in and get it started, head back to my desk and let it do its thing while I work for 15 mins or so, then go back to the loo and switch sides putting the expressed milk in a storage bag. Then I go back to my desk for another 15 mins or so while the other side has a go, then go back to the loo to take the Elvie out and put the milk in the bag. The milk then goes in the fridge (in a little cotton bag so no one gets freaked out) and I clean the Elvie ready for the next express. I do this twice a day, one around 11am and one around 2.30pm.
I get really, REALLY thirsty after I've expressed so I always have my iON8 leak proof steel bottle (*gifted) with me (it's always in my nappy bag when I'm at home too) as it keeps my water nice and cool. I usually get pretty hungry after too so usually have a Nakd bar or Aldi's finest alternative after too!
If you're worried about expressing when you go back to work, have a look into your legal rights as your employer is legally obliged to provide you with a private, comfortable space (not a toilet!) to express in when you need to. I've just chosen to do it my way as it makes me more comfortable and allows me to carry on with my work. The Elvie was a great choice for me as it makes it really easy but it is very expensive, I got a really good quality second hand one on ebay for a lot less!
Oh, and Eva now will happily drink milk from a bottle and eat plenty at nursery, hoorah!
I've had a quick look for the best place to buy one from and, although a lot of places are out of stock, JoJo Maman Bebe has them in stock and you can get 5.25% cash back on Topcashback if you go through them. Also if you sign up to Topcashback with my referral link here, you'll get a £5 voucher too! Natural Baby Shower also have an Elvie discount code for 10% off this week only when you use the code BOOB10.
Our new routine (aka are we going to sleep?)
This is something I'm still getting my head round but we're getting there! I've been lucky a couple of days this week as Eva's woken up for milk around 5.30 then gone back to sleep until I've woken her up at 7, meaning I have time to shower, get ready, get our bags sorted and have breakfast. I feed her again at 7, change her nappy and get her dressed then head to work while Joe drops her off on his way to work.
We work really long hours so even though I'm starting early, I can't pick her up until 5.30pm which is such a long day for such a tiny person! This week I've let her nap in the car on the way home, given her some milk and then either played and had dinner before bath and bed, or got straight into bath and bed time depending on how tired she is and what mood she's in. She's been in bed by 7.30pm every night and slept through the night so I am very relieved! I know this won't happen forever but I'll take it for now!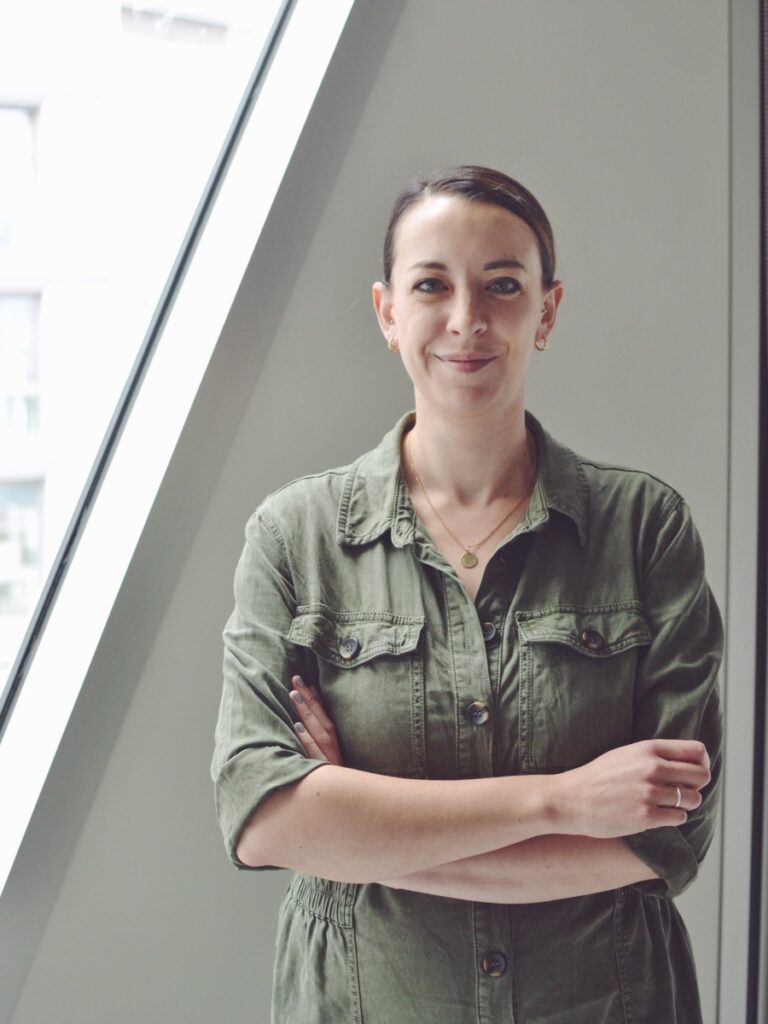 What do I wear?
Well I have no idea what to wear anymore. It's pretty hard to find things that work for an overly air conditioned office, looks smart-is, that's breastfeeding/expressing friendly, easy to wash and doesn't require ironing!
I'm sure I'll find my style again soon but I'm having fun experimenting so far, my M&S boiler suit has been my favourite outfit this week. It is so comfy, means you only have to decide on one piece of clothing, doesn't need ironing and you can barely tell I have the Elvie in when I'm expressing, the dream! I'm pretty everyone thinks I look a bit odd but I'm fine with that.
I've also been wearing the glorious M&S lace bralets all week and it's been great with the Elvie, been super comfortable and offered plenty of support.
I'm looking forward to experimenting more with colour, different shapes and embracing my new post baby body! Which weirdly is smaller than my pre baby body, just a bit of a different shape.
In general it's been a really positive first week back, it's not as scary or as hard as I thought it would be and I really didn't need to worry as much as I did beforehand. If you're heading back soon, it will all be fine and you'll all adapt to the new routine. Leave a comment below if you want to chat about anything!