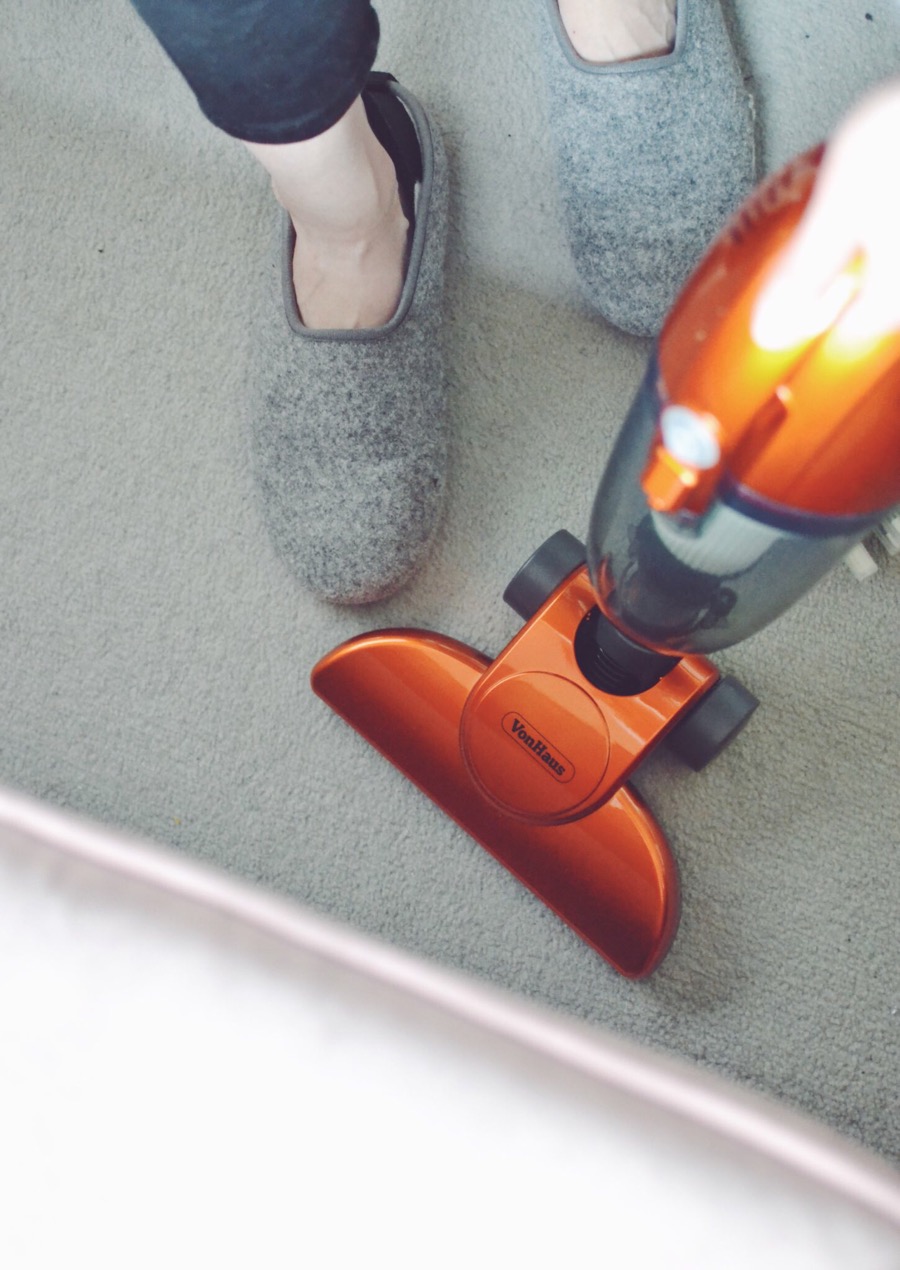 I am one of those people who can't work in a messy environment, I was always happy having a bit of a messy house if I was just relaxing in front of the TV but my desk at work was always pristine, organised and I went through a surgery level of antibacterial wipes per day. Now I'm on maternity leave, things have changed slightly and being home all day means that I want the house to be as clean and tidy as possible which is pretty hard with a 5 month old baby attached to my hip!
Thankfully Vonhaus has stepped in with their 14 Days to a Tidy Home challenge, broken down into easy, daily chunks that makes a mammoth task actually achievable. I've been looking for a good cleaning challenge since I got my Marie Kondo on last month but all the ones I found on Instagram were a bit too time consuming for me with a tiny baby. But I'm a week into the Vonhaus challenge and it's easy to tackle, though I must admit, I did dodge day 6 because let's be honest, I'm not getting on a ladder at nap time!
Vonhaus very kindly sent me their 2 in 1 Stick Vacuum to help out with the challenge, which is an absolute dream. It's handy, lightweight alternative to our usual vacuum and is easily adaptable into a handheld vacuum which I used to hoover the stairs properly for the first time since Eva was born, hallelujah. Plus it's only £22.99 so it's an absolute steal.
If you want to get involved with the challenge, each easy daily step is below. Or you can take a look at their blog post here.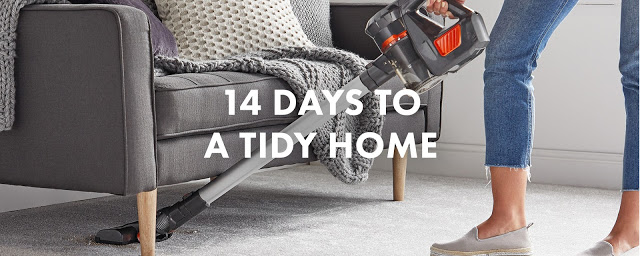 Day 1: Sort through all the bins in your house and get your recycling separated.
Day 2: Wipe down your kitchen units and steam/deep clean the cooker tops.
Day 3: Empty and clean fridge freezer – don't forget the kitchen cupboards!
Day 4: Vacuum day. Focus on the floors, give all the rooms in your house a good vacuum.
Day 5: Continue vacuuming. Move your furniture get those hard to reach areas.
Day 6: Clean the windows – inside and out!
Day 7: Wash the curtains and wipe down the blinds!
Day 8: Take everything off the sideboard, shelves and get dusting! You're half way there, whose home is feeling better?
Day 9: Get your bedding, blankets and cushions washed – who doesn't love fresh bedding?
Day 10: Time to focus on your wardrobes. Clear out any old clothing (be ruthless), reorganise and wipe down any shelves and doors. Basically Marie Kondo everything.
Day 11: Remove wrinkles from clothing, curtains and upholstery with the VonHaus Steam Cleaner.
Day 12: Rinse down your shower, shower screen and/or bath – don't worry there will be time for a soak later!
Day 13: Let's mop. Antibacterial your floors and wipe down your tiles.
Day 14: Finally take a trip to the tip! Declutter your home from unwanted clothes, items or food and take it to the tip, food bank or local charity shop.
Yay, you've completed the #VonHausCleaningChallenge #14DaystoaTidyHome!

I'm going to be a complete geek and print this out to have on the fridge so I can keep going once the challenge is over, it will be a good routine to get into! And maybe I can train Eva up to help when she's a bit older…
You can follow @vonhaus.uk on social for all the daily motivation you need to stay on track, and see results from lots of incredible bloggers who are also taking part! You can also tag Vonhaus in your pics and use the hashtags #VonHausCleaningChallenge #14DaystoaTidyHome to show them how you completed the challenge.
*I was sent a Vonhaus vacuum cleaner in return for an honest review and to get involved with this challenge, but as always, all opinons are my own.