This month has been a whirlwind of nursery settling in sessions, preparing to go back to work, sorting the house out, days out, being overwhelmed and attempting to just be whelmed. I meant to write a few blog posts this month but haven't managed to, so I thought a bit of a bumper July favourites post would be a good way to round everything up!
From toys for Eva to lovely impromptu days out, these are the things that have been making us happy this month. Despite tears (from both of us!) at nursery and me struggling with a few things, it's been a good month and my last month of maternity leave. A few of the things in here I bought to tackle things I was worrying about and have already made a huge difference to me, self care is so important!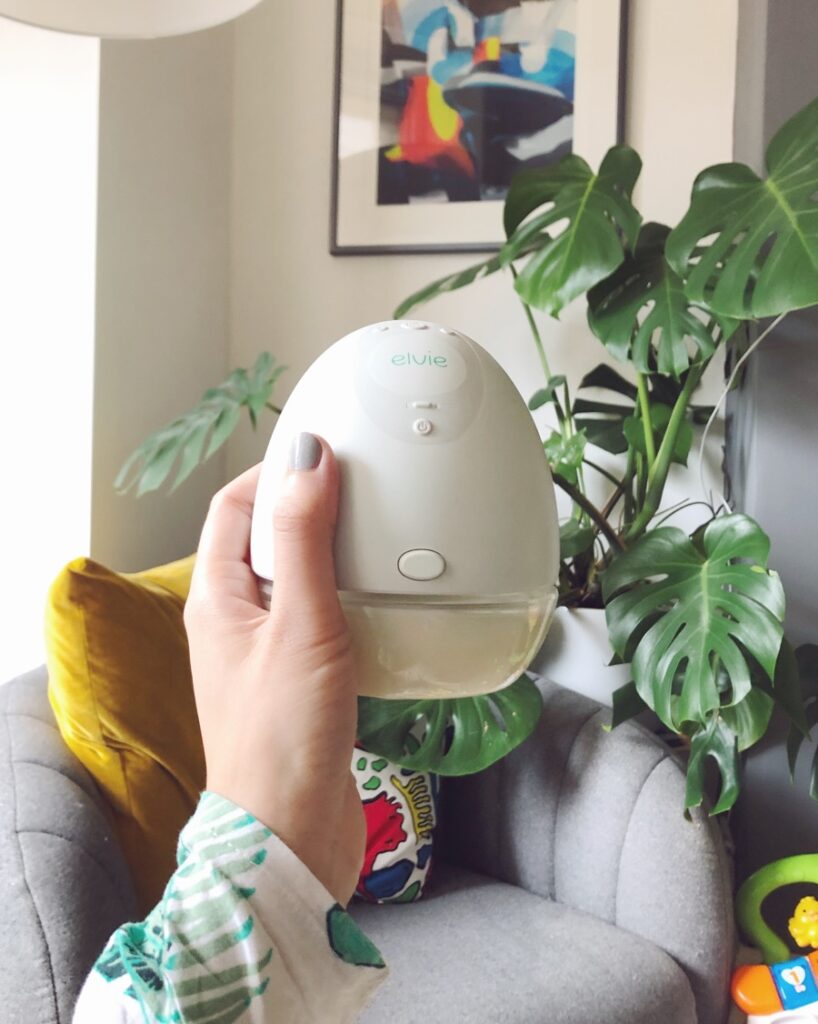 Elvie Breast Pump
I was really dubious about getting the Elvie Breast pump, mostly due to the fact it is very expensive (and stat mat pay is not the one!) but I'd seen so many people I trust giving it so much love.
I was really stressing out about expressing at work when I go back as there's barely enough meeting rooms let alone a room I'd be able to pump in with confidence, I knew I'd be stuck in the toilets which is not the way I'd like my so far very positive breastfeeding journey to continue. I'm actually crying as I type this so that's how much it means to me!
I managed to find a really good quality secondhand Elvie pump on eBay and it means I'll be able to express at my desk without feeling uncomfortable (or making anyone else uncomfortable) which will give me so much freedom and confidence. I've used it a few times and managed to get 100-150ml of milk each time while having my hands free to play with Eva which makes it so, so valuable to me.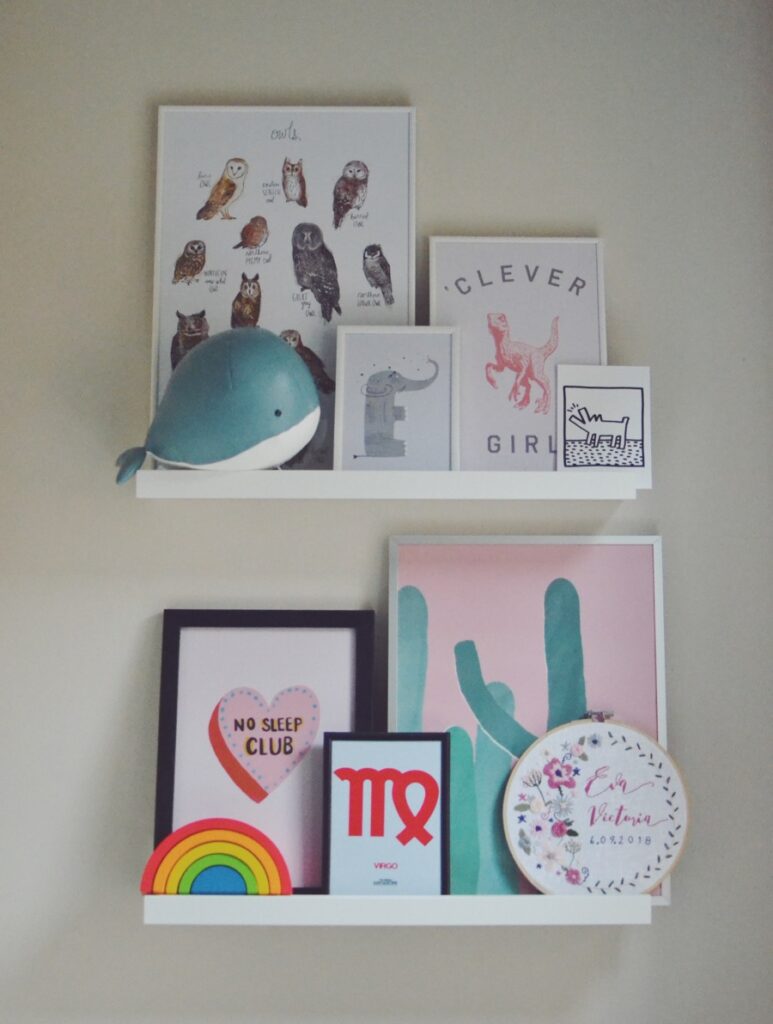 Eva's Nursery Shelves
These little shelves in Eva's room make me so happy! I switch them up and add new things every now and then but I really like how they're looking this month.
The prints are (from top left to bottom right): Owls from Juniqe*, ABC Kids E from Juniqe*, Clever Girl from Juniqe*, Keith Haring postcard from The Tate, No Sleep Club by Eleanor Bowmer, Virgo from Juniqe* and Cacti from Olli Ella which isn't available anymore unfortunately.
The embroidery hoop was made for us by the lovely Jas and it's one of my favourite things in the house.
Madeleine the Whale is SO adorable. Eva loves her but I thought she'd look cute on the shelf for a while. She sings Swan Lake and Eva loves playing with her. Madeleine was very kindly gifted to us from Baby to Love, click here to shop.
The little rainbow was just from Amazon, it's really cute and Eva loves playing with the sections and hitting them together. I really like building them too!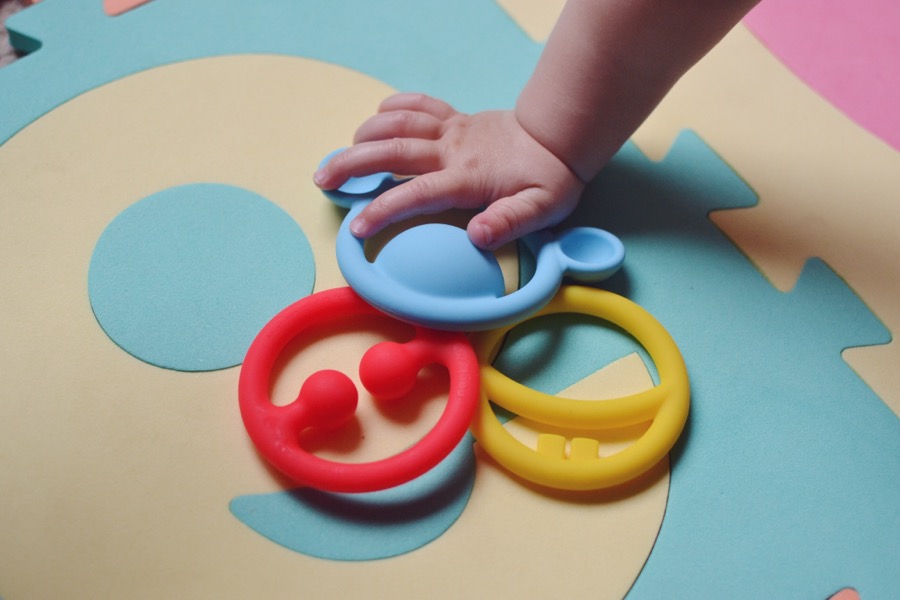 Kindly Parent Testing Team
I'm really happy to have joined the Kidly Parent tester team this month! I love Kidly, it's one of my favourite baby stores to shop from and each of their products are tested by their parent tester team before they go live on site which is one of the reasons I love to shop there.
We've been testing out some Moluk Tactile Teething Rings and Oibo elastic baby balls this month and Eva really loves them! I thought she'd like the brightly coloured teether more but actually her favourite is the black elastic baby ball. They're squishy silicone cubes that are designed to use from birth onwards, starting with helping with motor function, then onto teething and then onto stacking and throwing. They're such a great multifunctional product and even Joe and I have played with them!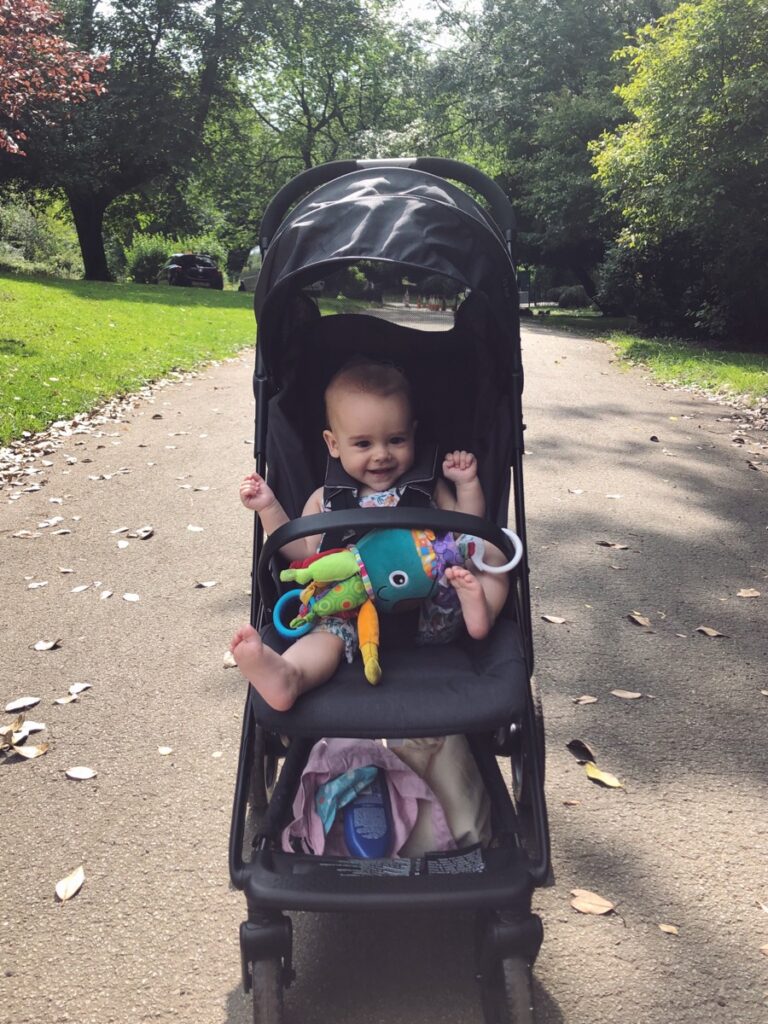 MyCBX Etu Plus Pushchair
Similar to the Elvie, this is another pretty life changing purchase! Our original pram is very heavy and bulky, it's a great pram but neither Eva or I enjoy using it. Instead I've been wearing her in a stretchy sling since she was born, we've probably used the pushchair around 10 times in the past 10 months. I'm really happy to continue to carry her but I know she's going to be too heavy soon and it's already starting to take its toll on my shoulders and back so I had to find a solution.
I did quite a bit of research and had some great suggestions from people on instagram! I wanted a Babyzen YoYo originally but it's too short for Joe (he's 6 foot 5!) so needed something taller. In the end I settled on the MyCBX Etu Plus pushchair which I got from Boots, it's £129.95 (it's currently has £10 off at the moment too) which is really affordable, it's really lightweight and folds down to cabin baggage size.
It's also suitable from birth until around the age of 4 so will last us as well as being usable if we're lucky enough to have another baby in the future. I am really happy with it and Eva seems to like it too so we now have another option to me carrying her everywhere, hoorah! The basket is small but I'm used to carrying everything so it's great for me as it fits my Kanken backpack and has space for some shopping and extras!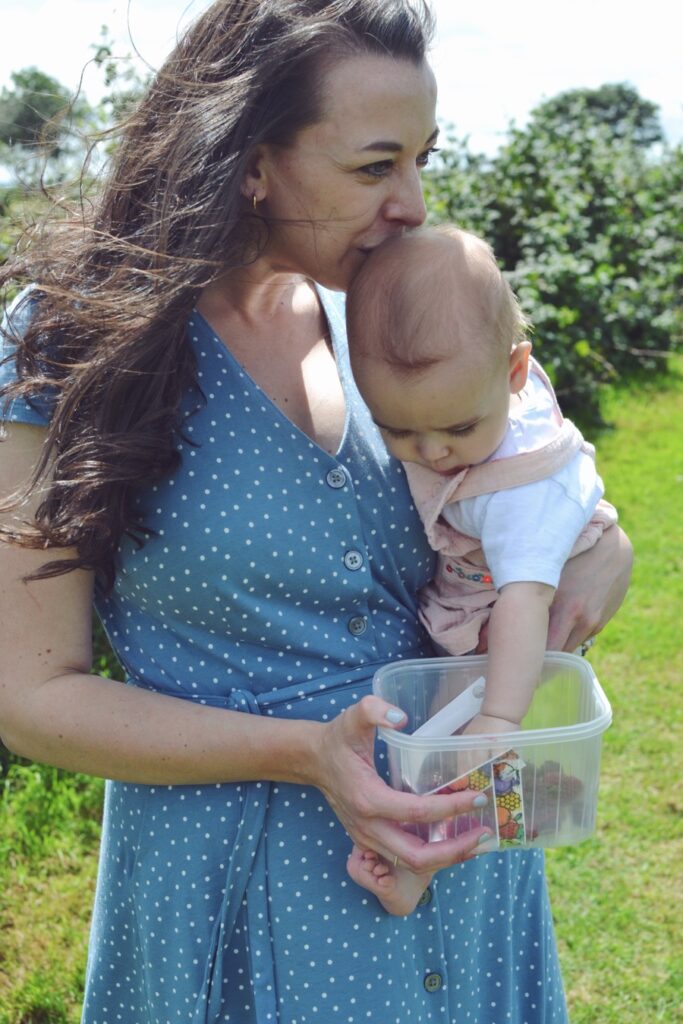 Kenyon Hall Farm
One day last week nursery got cancelled so my mum, Eva and I headed to Kenyon Hall Farm for some fruit picking which I'd wanted to take Eva to for ages! They have fields of produce (including strawberries, raspberries, tayberries, onions, peas) you can go and pick as well as a lovely cafe, play area and garden centre. It's near Warrington so really easy to get to from Manchester.
You pay a £2 deposit to go in and then that is taken off the price of what you pick so it's a really affordable day out, plus you get to eat what you pick! Eva loved it, berries are by far her favourite food at the moment so she had a whale of a time. It was such a lovely sunny day too, me and my mum felt like we were on holiday.
I wore my favourite Boden Frances Jersey Midi Dress too, another of my July favourites, which of course got covered in berry juice but it all washed out perfectly!
We also had a lovely day out with my sister, her boyfriend and my nieces for my sister's birthday! We went to the Sea Life Centre and then for lunch at The Trafford Centre which to be honest, was the most stressful thing at the beginning because it was SO busy, but once we found a seat, it was lovely to catch up and eat junk food.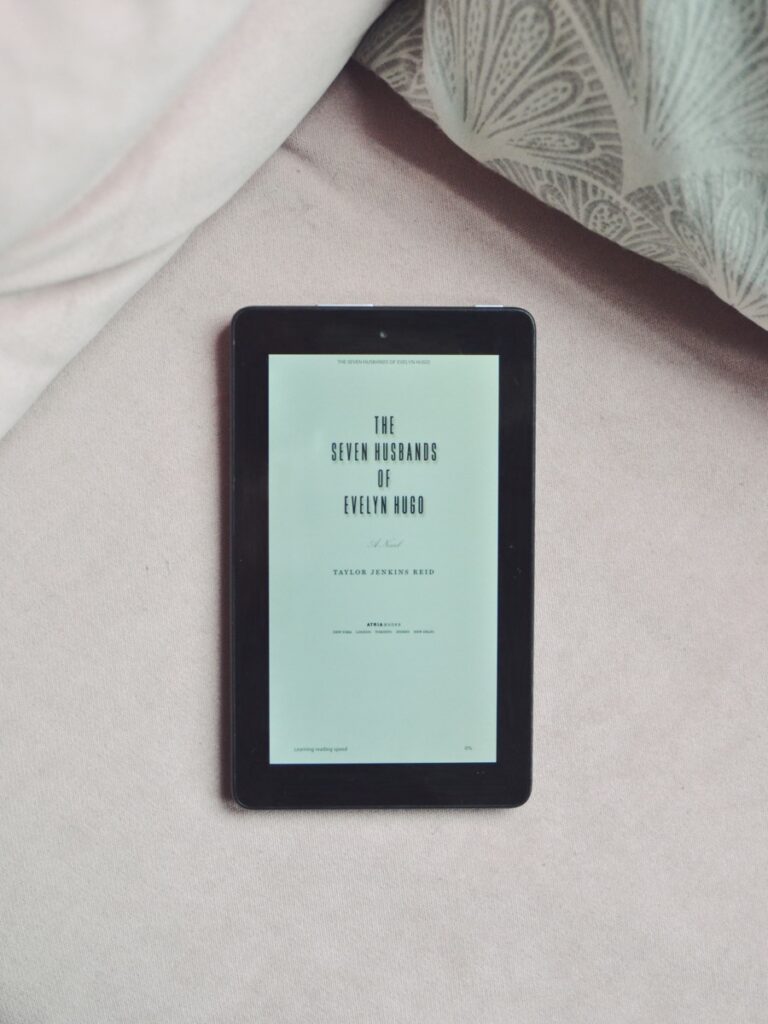 The Seven Husbands of Evelyn Hugo
Shock horror, I managed to read a whole book this month! A proper one and everything, not one about babies or sleep!
I asked for a few recommendations on Instagram a couple of weeks ago and this was the most recommended, I didn't think I'd like it because I'm not that into old school Hollywood but I adored it. It was devoured in a week which at over 800 pages is very quickly for me these days!
I read on my Kindle because, although I love real books, it's much more convenient for me to be able to read across devices and means I can read one handed if Eva's napping on me, which rarely happens anymore now she's older, sob.
Other books that were recommended that are on my list to read next are Daisy Jones and The Six (same author as Evelyn Hugo), My Sister the Serial Killer by Oyinkan Braithwaite, The Lido by Libby Page, Our Stop by Laura Jane Williams, Star Crossed by Minnie Darke, The Great Believers by Rebecca Makkai, Promising Young Women by Caroline Donoghue, They Walk Among Us (a collection of true crime stories, right up my street!), The Cows by Dawn O'Porter and My Name is Red by Organ Pamuk.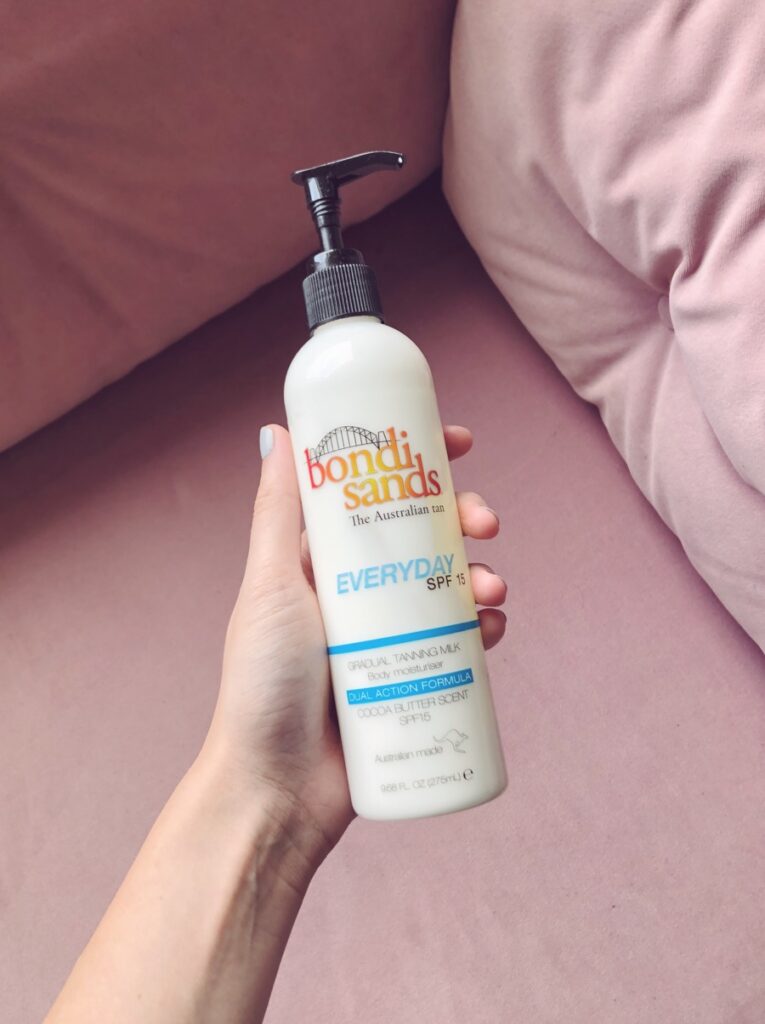 Bondi Sands Gradual Tanning Milk
My summer saviour! Big love to the Bondi Sands Gradual Tanning Milk, it's kept me from looking like a friendly ghost all year. My legs and tummy barely ever see the sun so are incredibly pale compared to my arms so I slather myself in this before bed every few days to give myself a bit of natural looking colour. Even if it's just so I look normal when I take Eva swimming!
It's SPF 15 too so perfect for popping on first thing or taking on holiday with you. I have pretty sensitive skin and haven't had any problems using this, I'd really recommend it! The larger version currently has 20% off on lookfantastic here.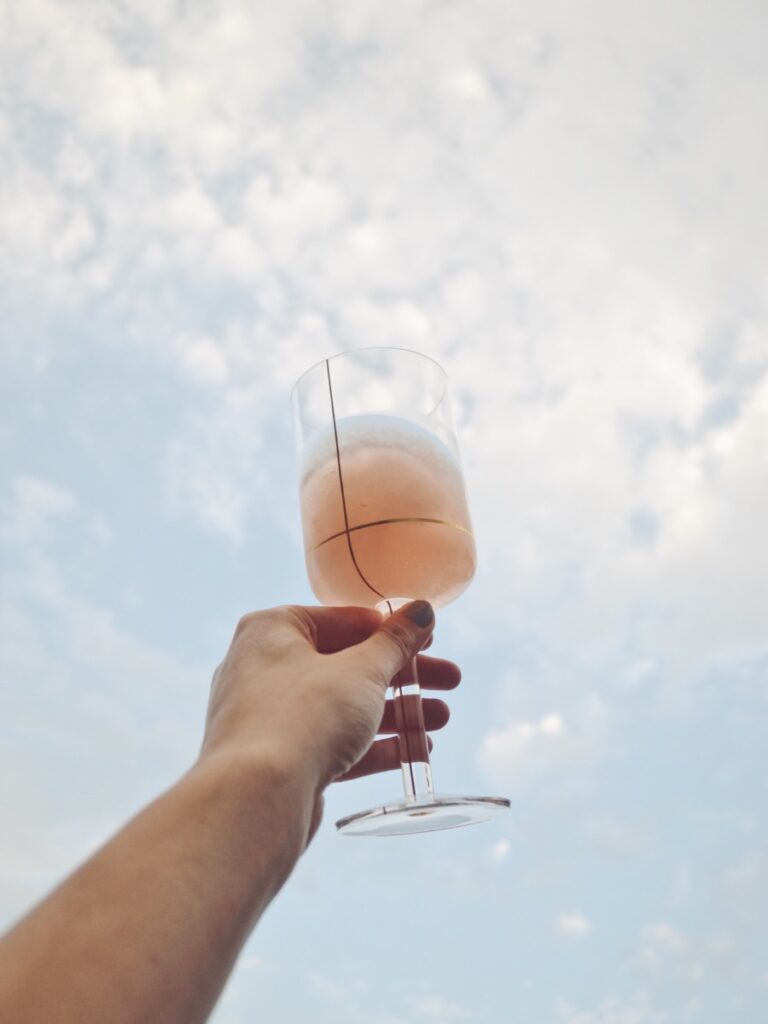 Frose
A silly one but I made frose in one of Eva's Doddlebags when it was really hot the other day and it was SO delicious! I put half a mini bottle of rose (that nice one from Aldi of course) in the pouch, popped it in the freezer while I got Eva in bed, then smooshed it into a glass and topped it up with the other half of the mini bottle when she was in bed. Delicious!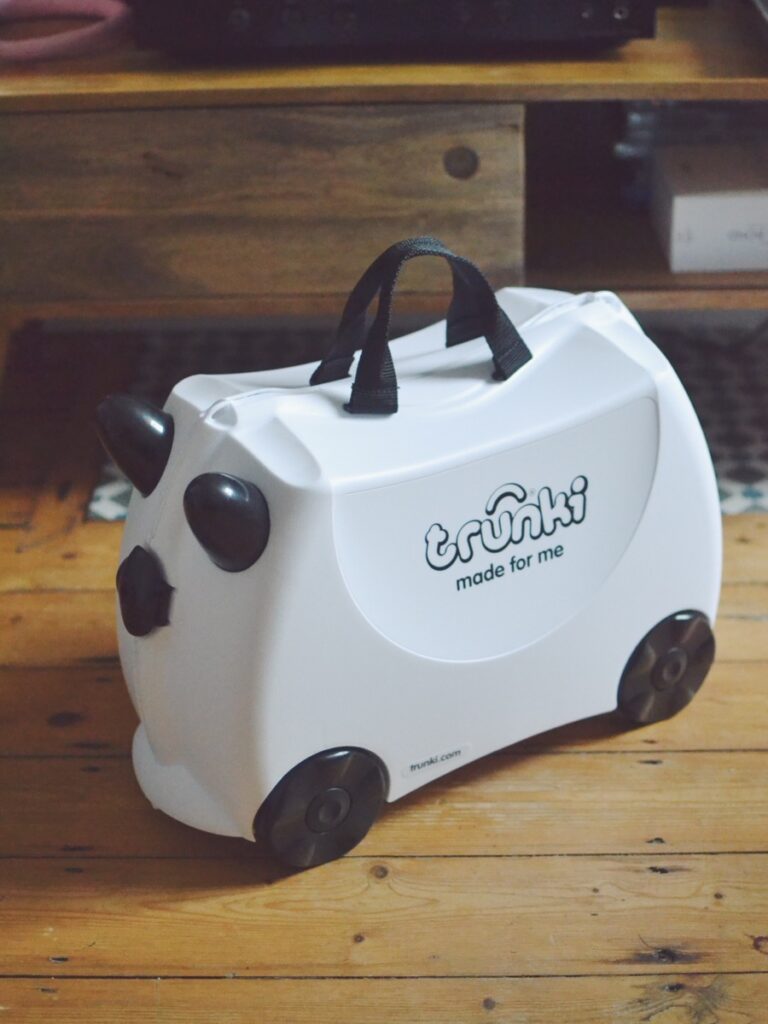 Trunki Made for Me
So this is definitely an excuse to book holiday! Trunki got in touch over Instagram to ask if I'd like to create a Made for Me Trunki* for Eva, I of course said yes and played with colour combos for ages to find one I thought she'd like. I went through so many bright options but then decided to try and make it into her favourite kind of dog (she LOVES dogs) so this is my attempt at a little West Highland Terrier! I need to get a few stickers to make it more dog-ish but I think she'll love taking it on holiday and naming it when she's a bit older. You can make your very own Trunki here, it's so much fun!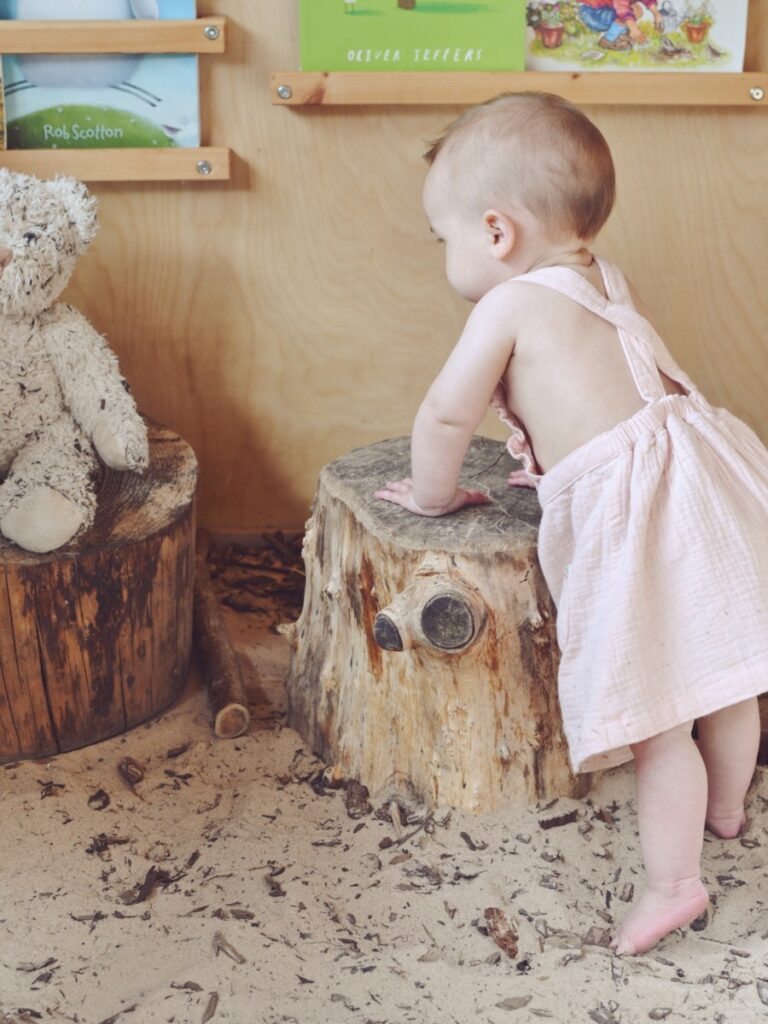 The beach at The Great Northern
We stumbled across this beach and play house that has popped up at The Great Northern in Manchester recently on a day out with Jaclyn and Evie, the girls absolutely loved it and we'll definitely be back soon.
It's open until the end of August and is sponsored by On the Beach. They're running a competition to win £1,000 On the Beach voucher too! You can find out more about it here.
Rascal + Friends Nappies
During the heatwave, this is pretty much all Eva wore at home! I'm very happy to be a brand rep for Rascal + Friends and they are the best nappies we've tried, we have tried a lot in the past!
They're currently half price in Tesco (£4 for 50) so it's the perfect time to try them out if you fancy it.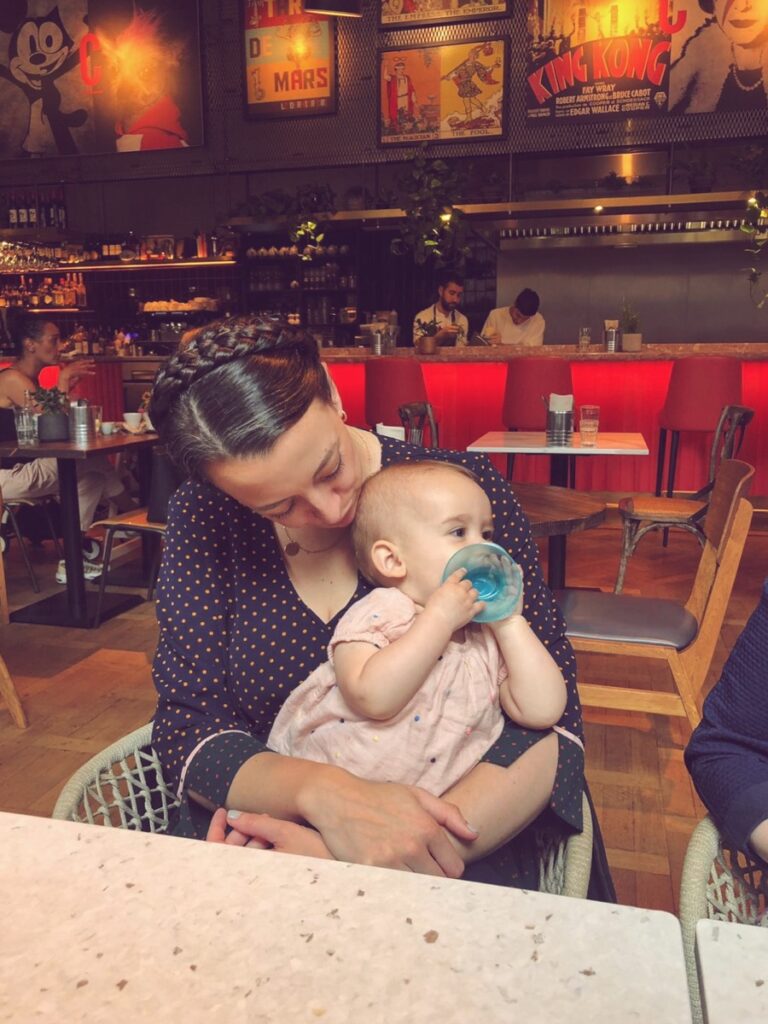 Days out with friends
Days out with friends that make you feel like you are so important when you're not 100%. My friends Laura and Rebecca are amazing for this as they'll happily meet up for food and booze, chat about normal things and work but also play with Eva and listen to me chat about boring baby things. We went out this weekend for lunch in Ancoats and it was so lovely. It's also good to have an excuse to wear a dress rather than my usual jeans and t-shirt uniform!
So they're our July favourites! How has your July been? I hope you've had a great month and enjoyed our mini heatwave! Let me know if you have any product or day out suggestions too, I'd love to hear them.