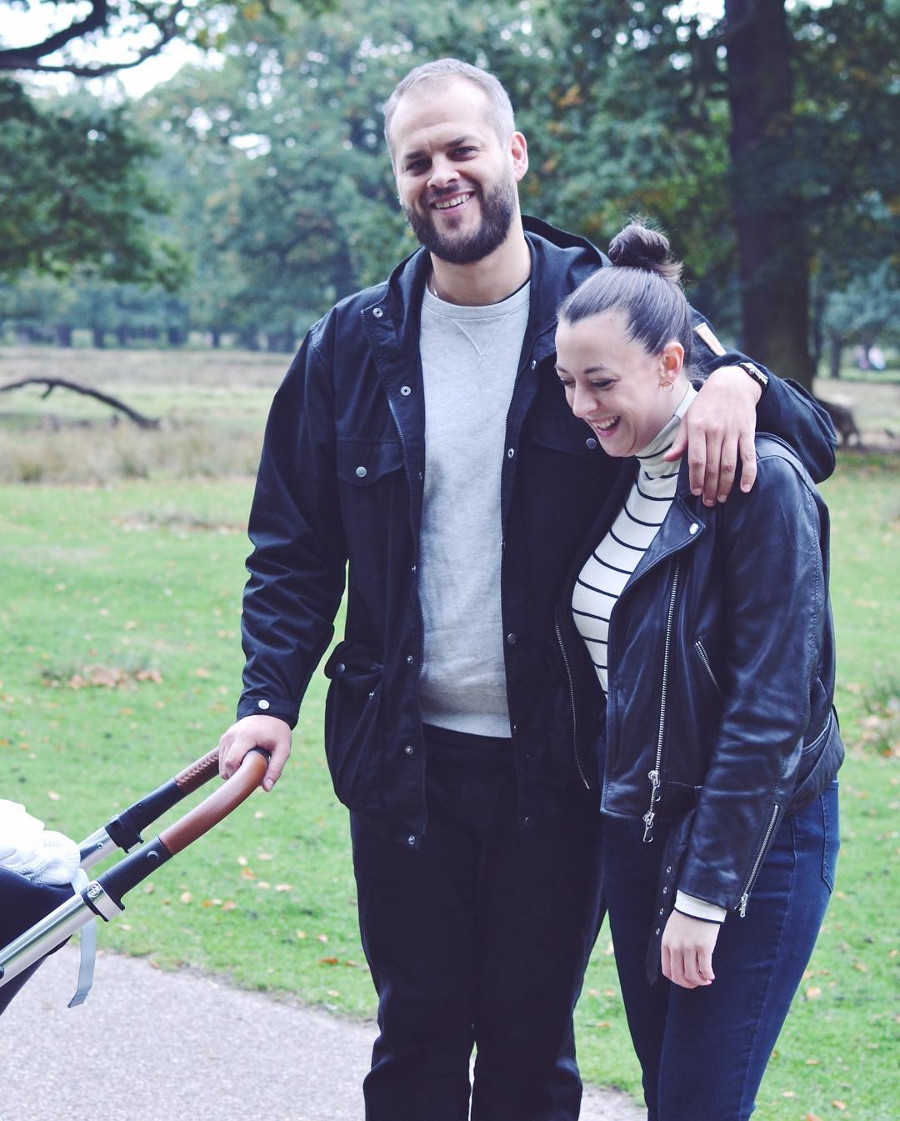 This year has absolutely flown by, I can't believe it's already mid October, I have a 5 week old and I'm nearly 30! I've been very quiet on here recently because it seems babies do not like having a laptop balanced on them and give you very little time to do, well, anything. But I thought it was about time I showed my face, said hello and gave you a bit of an update of what's going on in my little life from motherhood to body confidence.

Motherhood
It's been five weeks since Eva made her entrance into the world and turned our world upside down. Five weeks in and I feel so much love for her it hurts (then she does the smelliest fart on me to bring me back down to earth) but it's taken a while to get here. I obviously loved her as soon as she burst out of my vagina Alien style and got plonked on my chest but both mine and Joe's initial reaction was 'f*ck me!' rather than overwhelming emotion or love. It took a while to get to know her and fall in love as it does with anyone or anything which not many people really tell you, but now I love her more than anyone or anything, the silly little sausage.
Life with a baby is incredibly hard. It's not hard like work is hard, it's never ending and pushes you to your limits. It's monotonous and can be lonely. It makes you jealous of stupid things like people being able to go shopping without a two our military operation beforehand. But it's worth it.
I feel like we're getting into a routine and she has finally understood the concept of night time thank goodness. She's starting to sleep less in the day (I say that even though she's been asleep about 80% of today, growth spurt perhaps?) and I'm having to find ways to entertain her, I have no idea what to do so we're trying lots of things like singing, baby massage and baby sensory play. I also realised I know absolutely no nursery rhymes so I'm experimenting with what I do know, so far she really likes the Jurassic Park theme and hates Jaws. Funny that.
I'm also adjusting to life at home on my own with her, I think I'm doing just about ok and not struggling mentally too much but I am very conscious that I'm becoming a hermit. It's just easier to stay home some days if she's being difficult or if I haven't slept. But I'm getting our bums out of the house and starting to go to baby groups with baby massage for the first time today which was a success thankfully. I'm looking forward to learning more massage techniques to entertain her now she's awake more and to meet some other mums in the local area too, fingers crossed they're nice! I'm determined to not let it get to me and keep as much of me alive as possible. Even when I've only had two hours sleep.
Something I'm still getting used to is not having any time to myself, I know it's not forever but still! Any free time I do have when Joe's looking after her I'm either asleep or knitting for Pomme Pomme. I obviously get time during the day when she's asleep but because her routine isn't locked in, she could only be asleep for 10 minutes or she could be asleep for 3 hours, so everything I do is rushed and on a time limit. I tend to use this time to tidy and clean the house (and myself!) or eat all with the fear that she's going to wake up at any second so it's not overly exciting… I'm writing this on my phone as she sleeps on me as she's being clingy today and refuses to sleep in her bed. We're getting to know each other a lot better though so it's getting easier.
Joe is also having Eva for a few hours in the night so I can sleep, this has been my absolute saviour as it means even if she's awake all night, I've at least had a few hours sleep. The worst bit about this is that Joe and I see less of each other but it's only temporary so I'm taking the sleep!
It's also been lovely to see so many family and friends who have been to visit, I've seen people more in the past month than I have in the past year.

Turning 30
It's the last few days of my twenties! I turn 30 this Sunday and although it's supposedly a scary thing, I actually can't wait. For one, I hate being the odd numbers so will be glad to see the back of 29.
It feels like a bit of a fresh start, my 30s will be the start of a new era in our lives and it's going to be quite the adventure. Joe's also a bit older than me so it'll be nice to be in the same age bracket as him!
My original plan for celebrating was to rent a big house in the Lakes or Anglesey for close friends and family to have a weekend away with us. But after Eva was born it seemed a lot more hassle than it was worth. So I went down the selfish route and decided to go away for a night with Joe (and no baby thanks to my mum looking after her!), have a bath, eat dinner while it's still hot, drink wine and sleep instead. Then we're having a big meal with family and close friends on my actual birthday, BUT we had booked Artisan which went into administration this week… I think we have an alternative sorted so wish us luck!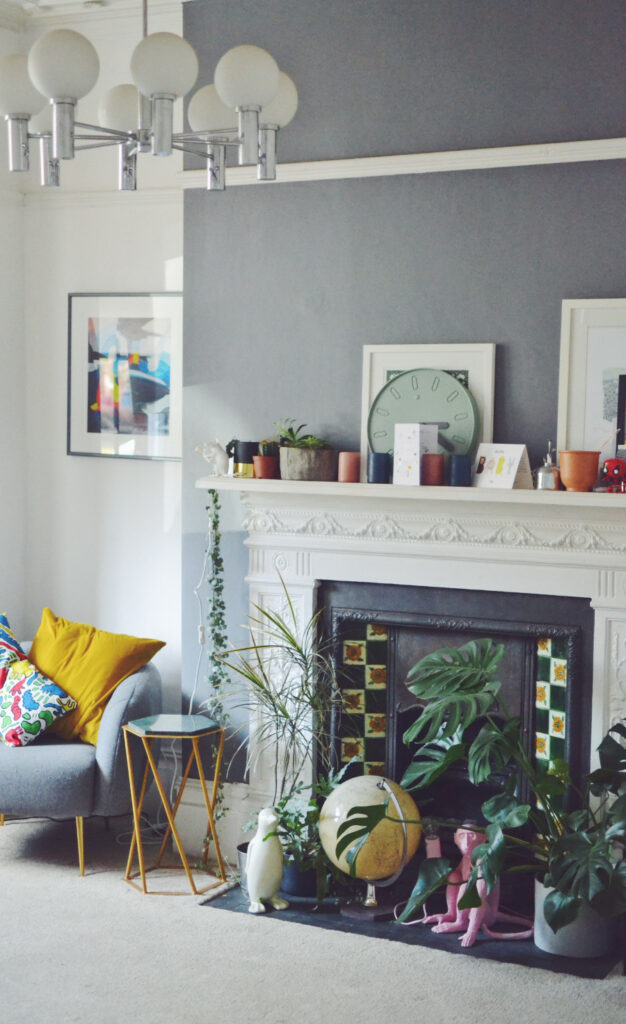 Home & Interiors
Our house renovations have been put on pause for obvious reasons for the time being but we're trying to get little bits sorted here and there like getting the kitchen tiles finished finally!
I'm also spending a lot of time during night feeds thinking about what we can do so I've formulated a plan for the bedroom to add a walk in wardrobe element and move things around a bit. Our bedroom is massive (17ft long!) but has no storage and at the moment is just a bed, cot, sofa and enough clothes to fill a warehouse. We also haven't touched the decor since we moved in, we'd love to strip the carpet and have the original floorboards like in other rooms. But they're both jobs for later in the year or next year!
The house is incredibly tidy some days and an absolute bomb site others depending on how much Eva sleeps in the day. I now see cleaning the kitchen properly as a treat, just call me Mrs Hinch!
Body Confidence
Weirdly I weigh less than I did before I got pregnant and my stomach is the flattest it's been in years. I'm not sure what this sorcery is and I'm pretty sure it won't last long but I'm embracing it as much as I can at the moment and wearing things I wouldn't usually wear!
My body is obviously so different to what it was before, I now have stretch marks on my lower stomach (which I'm covering with Re Gen Oil and it's working a treat!) and my boobs like different every hour of every day but I don't care too much. My body did something absolutely mental and the fact it's still in one piece is a miracle.
Birth wise I'm getting back to normal down there (assisted birth and an episiotomy takes a while to heal obv!) but the human body is amazing. We should hopefully be discharged by the health visitor next week and I can finally go swimming and do exercise again, I cannot wait! I didn't think I'd ever say that…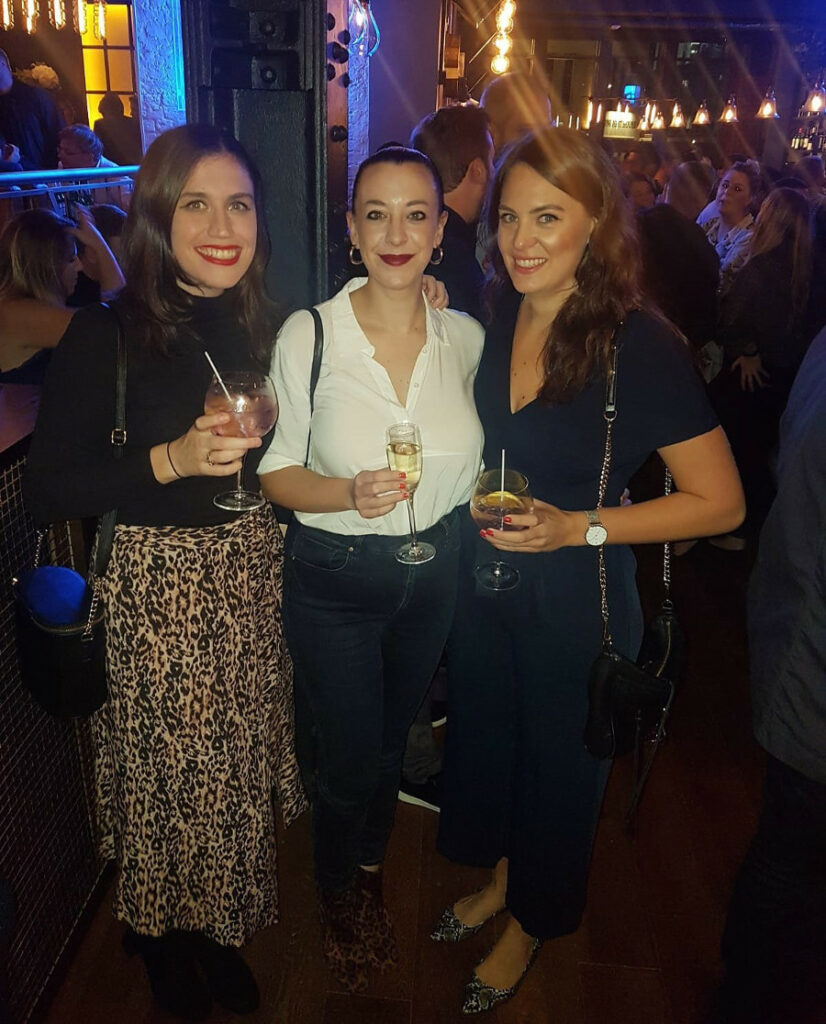 Style
I can finally wear normal clothes hoorah! Well, I'm in leggings most days when we're at home but make an effort to put a bit of make up on and earrings on to make myself feel a bit more human. That's my little bit of self care for the day.
The first thing I bought was a pair of high waisted jeans, I feel amazing when I wear them, it's so good not to have a huge band of elastic jersey on jeans!
Something I'm trying to get my head round is dressing in clothes I can breastfeed in, it's not something I really thought about past bras before I gave birth so I'm starting from scratch. I've invested in a few smartish cardigans that I can wear with a strap top for easy access for day to day outfits as well as cropped sweatshirts, oversized shirts and long sleeve tops. I am loving the fact that wrap dresses are on trend at the moment too, they are so handy for whipping a boob out when I need to be a milk slave.
Speaking of bras, the best ones I've found so far are Emma Jane Nursing Bra for soft bras and Freya Natural Pure underwired nursing bras for when I want to wear something that feels and looks like a normal bra! I'd recommend both of these to any breastfeeding mums.
…………………………………………………………………………………………..

And that's me up to date, I can't wait to see what the next few months have in store! Most likely more projectile vomit and spending more money on muslin squares than clothes…