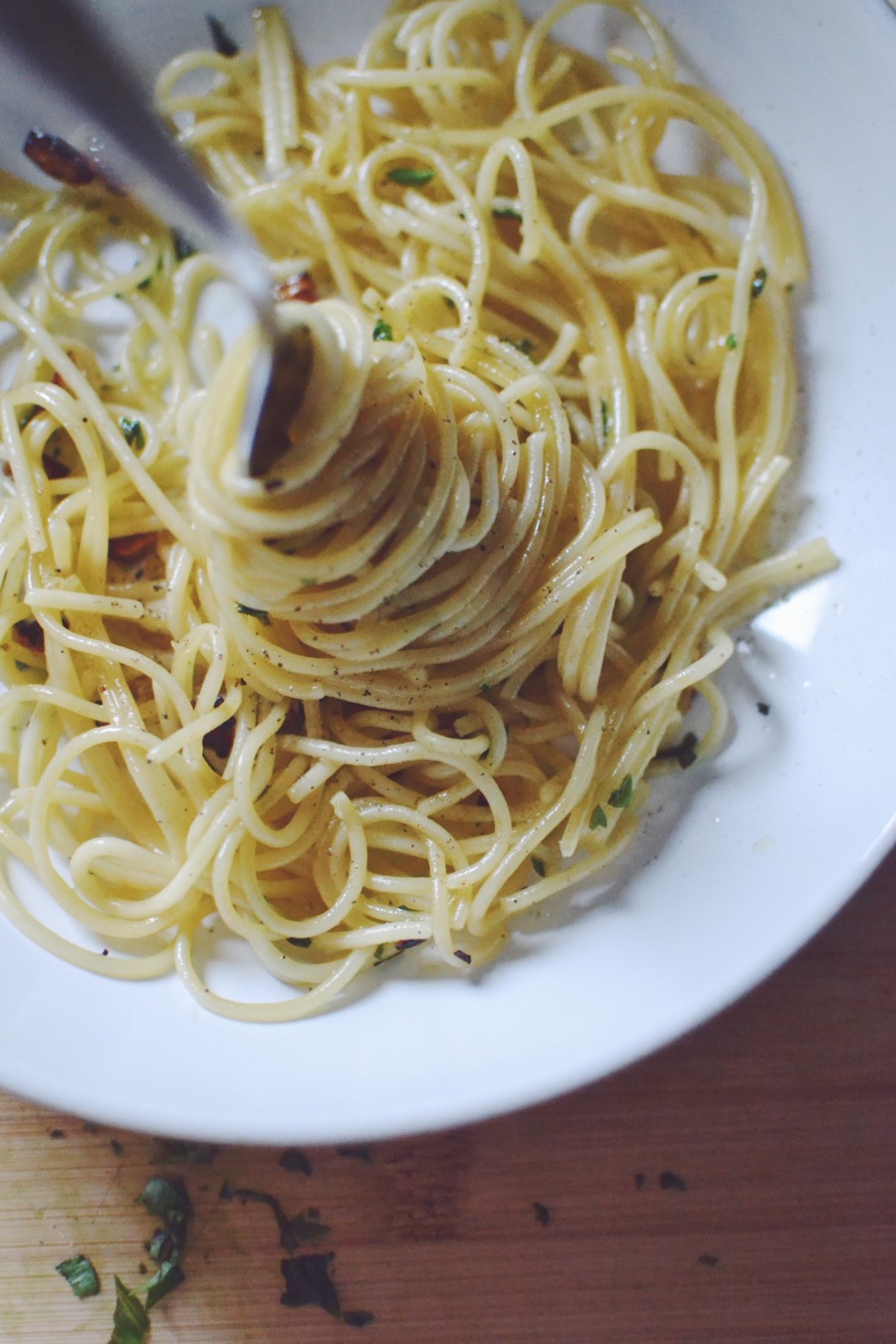 Is there anything better than settling down on a cold autumn evening with a big bowl of delicious pasta? Well there probably is but that might involve leaving the house and I for one am it on board with that at the moment!
As much as I love fancy food and going out for dinner, staying at home with Joe (and now Eva too) eating pasta is way more preferable in my new sleep deprived world. This is one of our favourite recipes and is also the simplest, it uses ingredients you're likely to have in the house so is perfect for a last minute comfort food dinner.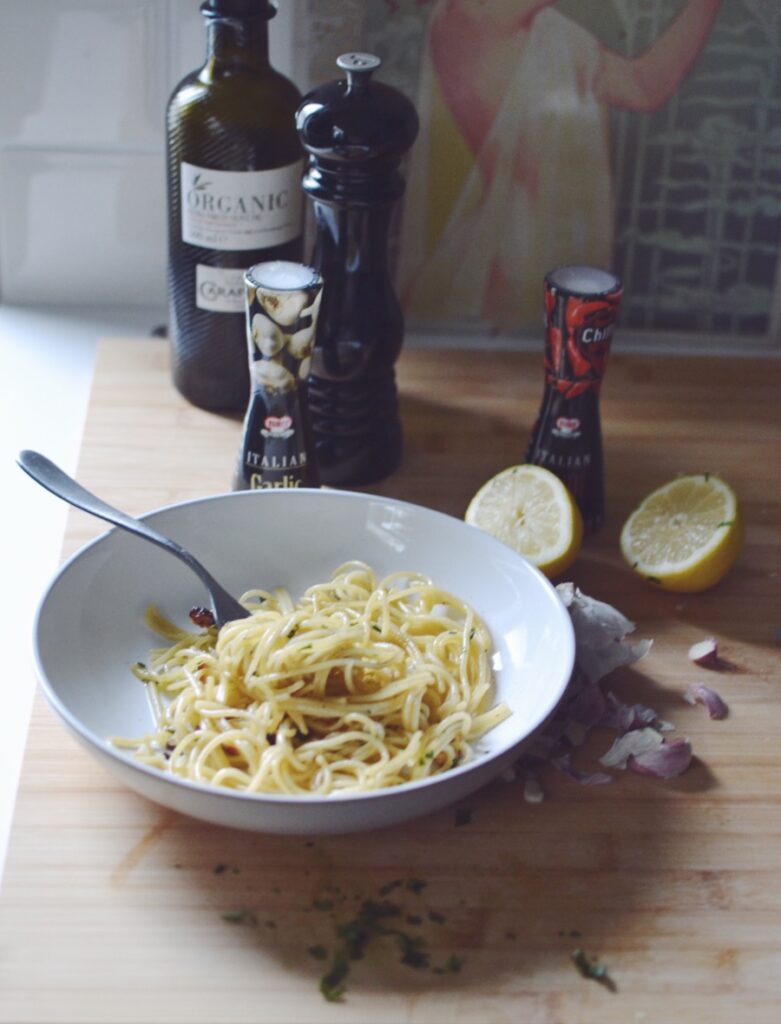 If any of you have seen the film Chef, this is the pasta he makes for Scarlett Johansson. If it's good enough for her, it's good enough for me!

We use the Binging with Babish recipe have a look at his site here if you like food and movies, he recreates food from famous scenes in movies like the chocolate cake from Matilda or the Gellers' thanksgiving sandwich (complete with moistmaker) from Friends.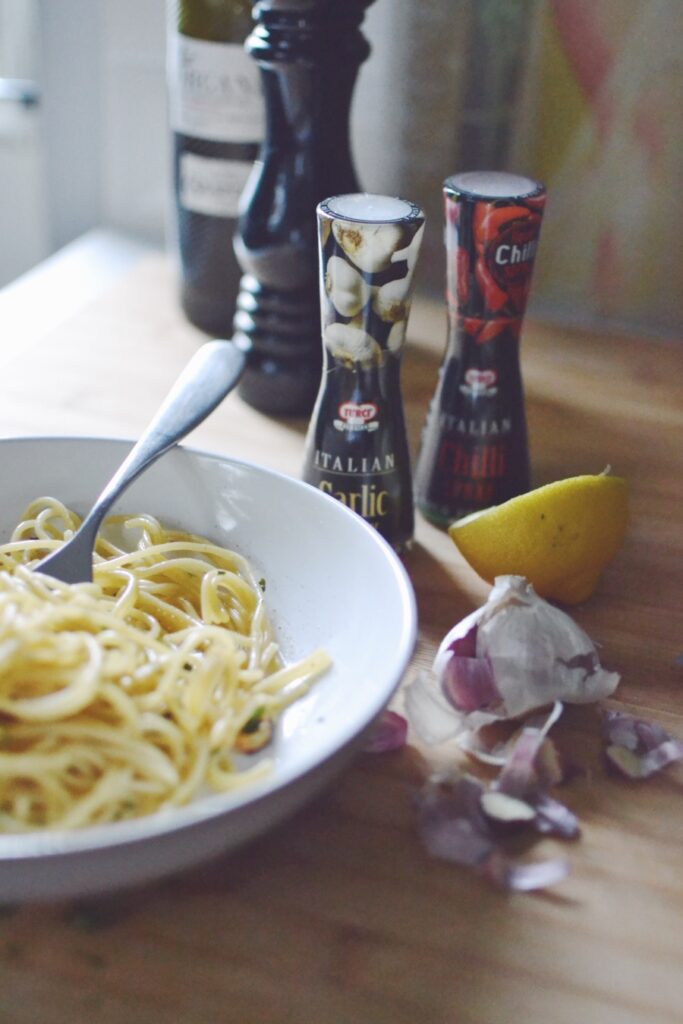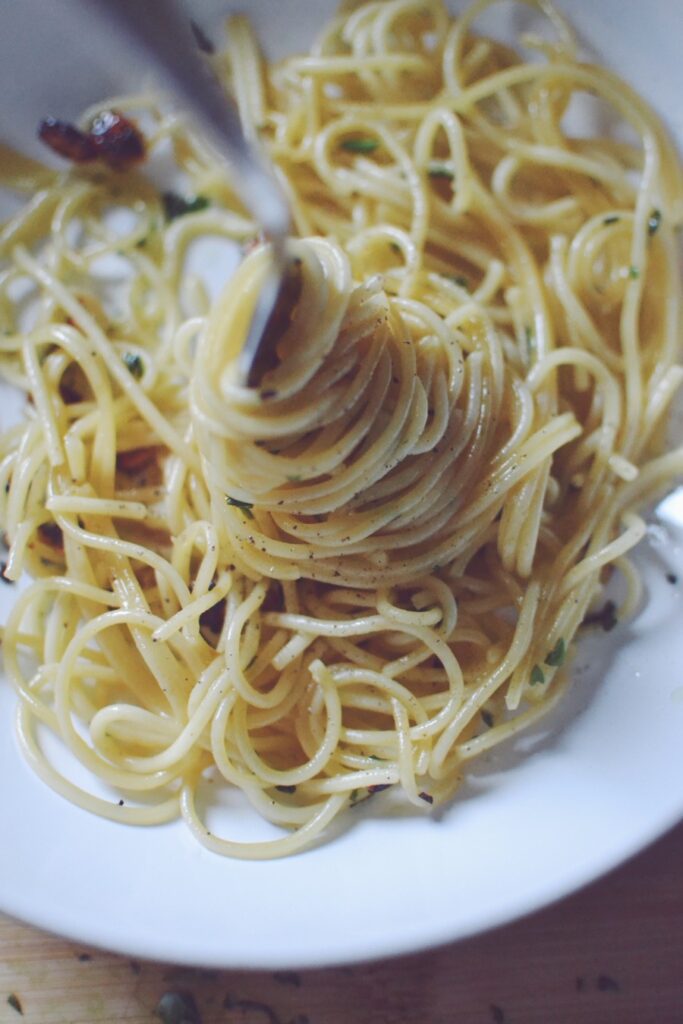 I've tweaked the recipe below as I wanted to try out the new flavoured cold pressed seasoning sprays from Turci (which are available in Tesco here) but the original recipe is here and full credit goes to Andrew the chef behind Binging with Babish! The Turci sprays have such a rich flavour just a few sprays add to the recipe, they also have a long shelf life so are perfect for keeping in your cupboard.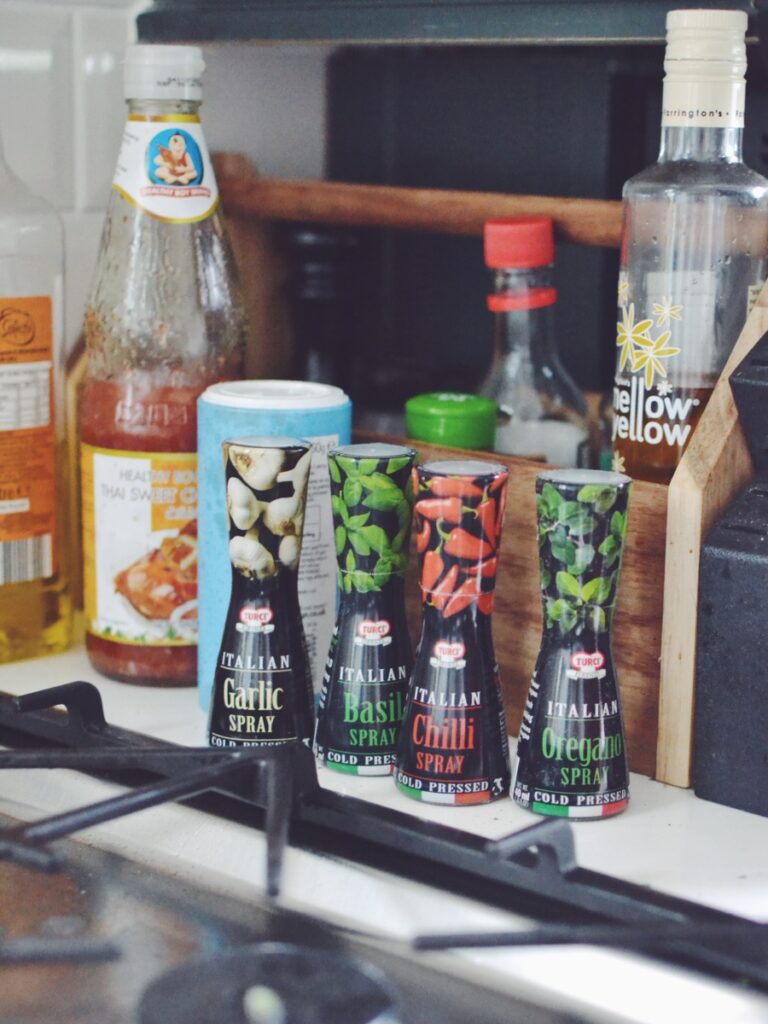 Pasta Aglio e Olio Recipe



Serves 2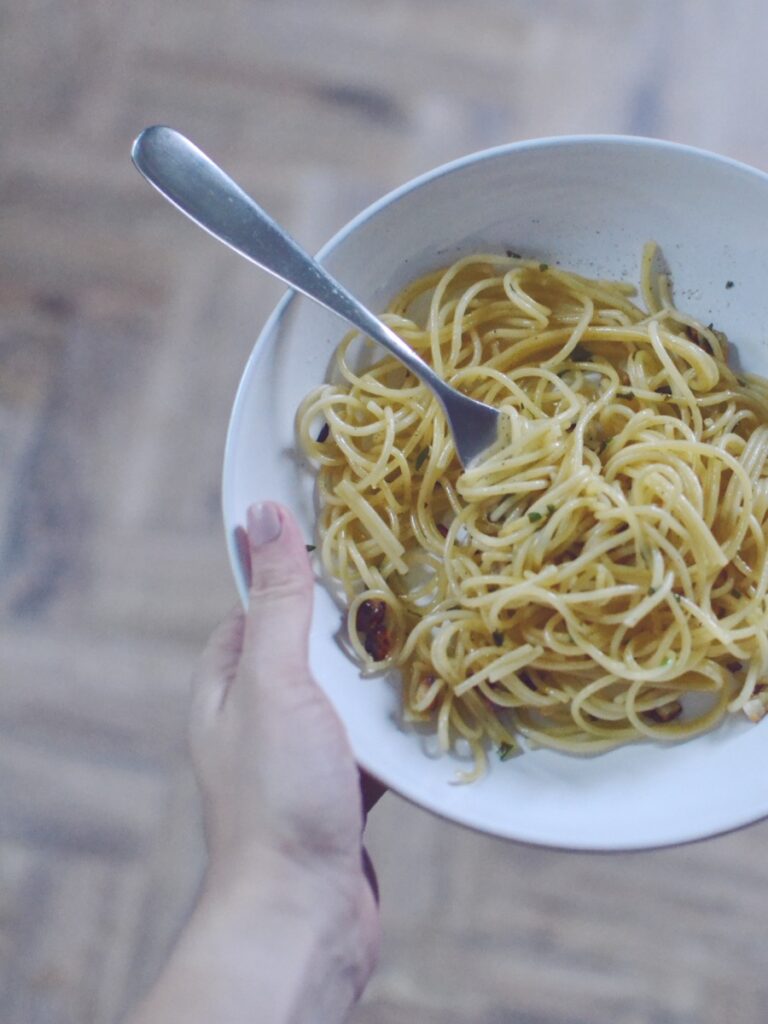 Ingredients:
A few cloves of garlic, separated and peeled
A few sprays of Turci garlic seasoning spray (for extra rich garlic flavour)
Half a cup of flat-leaf parsley, rinsed and finely chopped
Half a cup good quality olive oil
Turci chilli seasoning spray 
Approx. 200g Spaghetti (add another 100g per person, or more if you're like us!)
Half a lemon
Salt and pepper to taste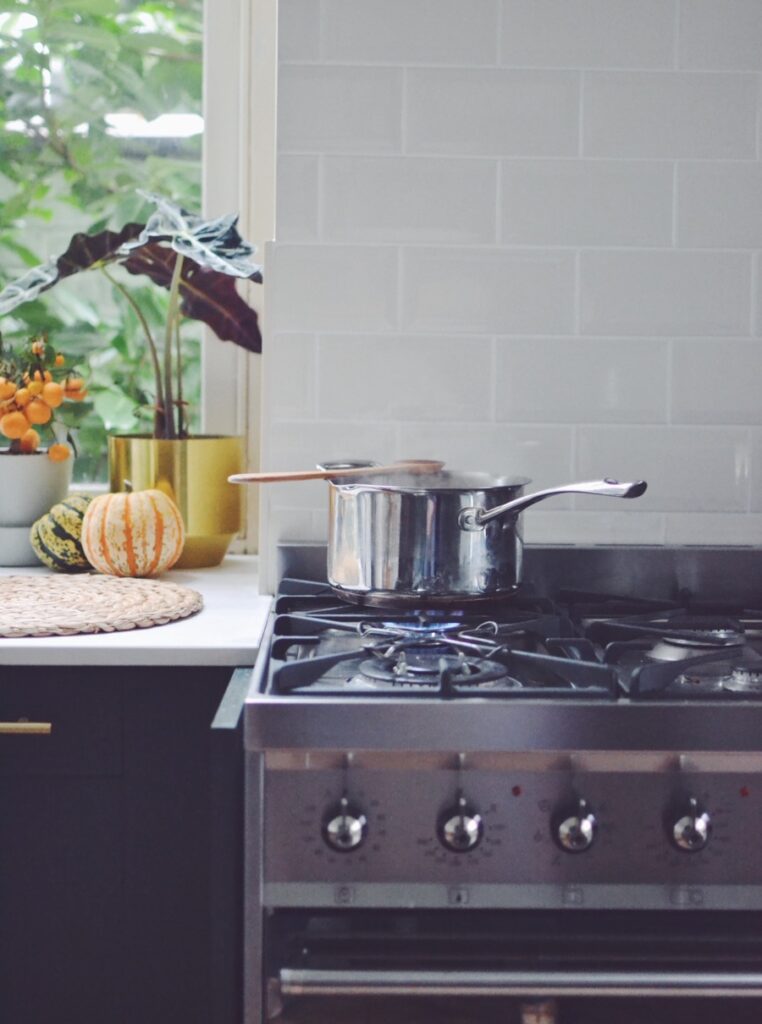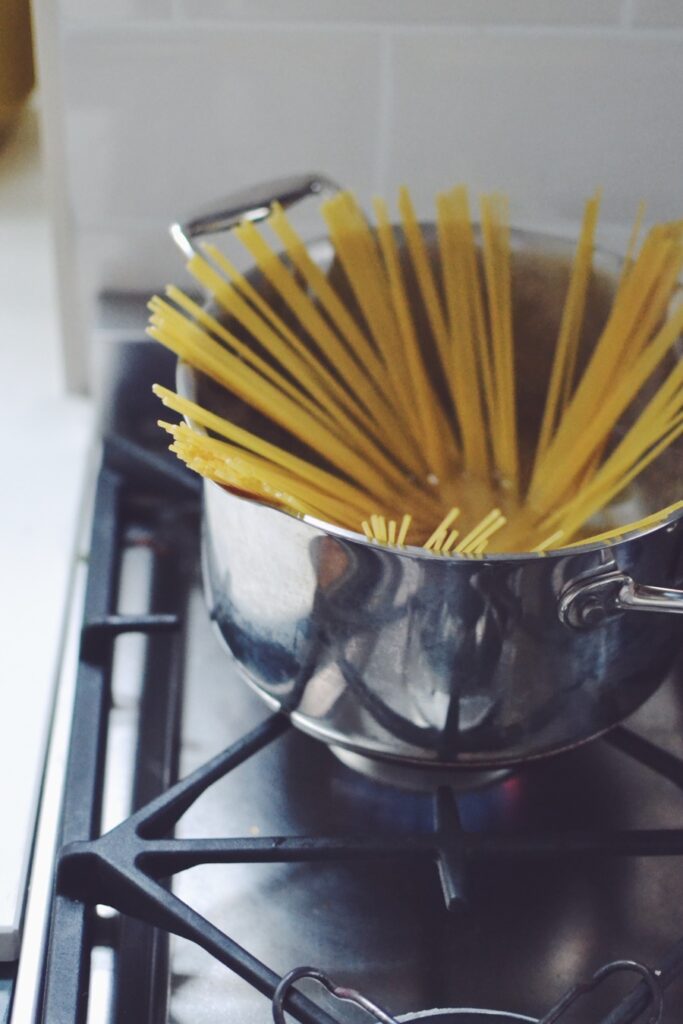 Slice the garlic cloves thinly, and set aside. Heat olive oil in a large frying pan over medium heat until barely shimmering.
Add sliced garlic and garlic seasoning spray, stirring constantly, until softened and turning golden on the edges. Add the chilli seasoning spray and lower the heat to medium-low.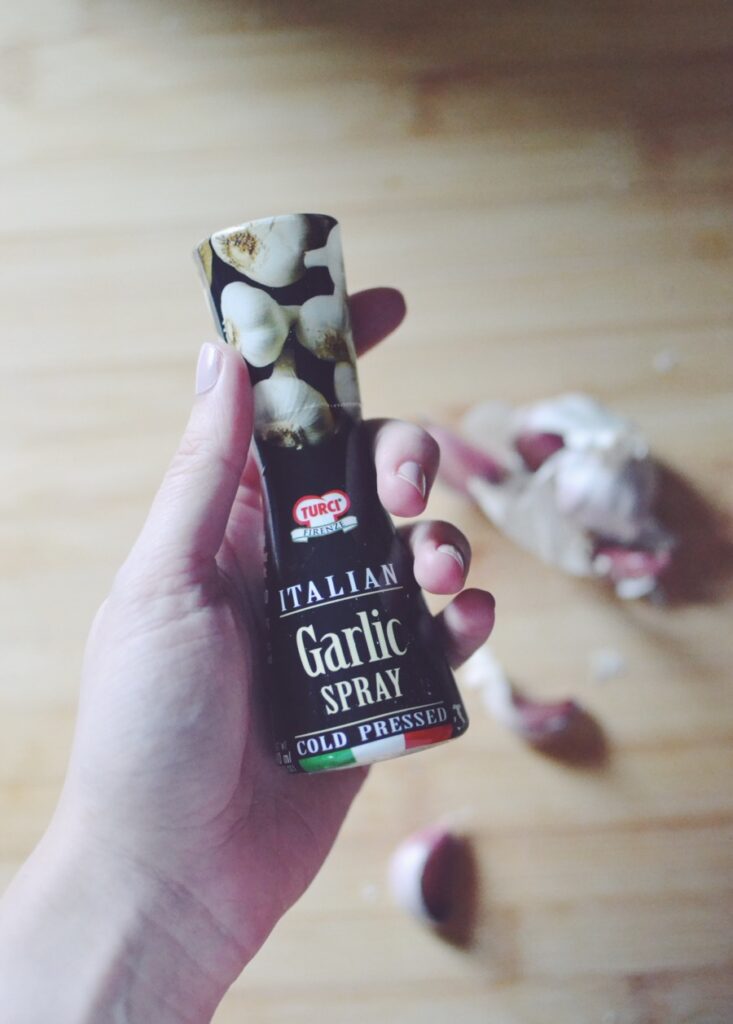 Drain the spaghetti and keep around a quarter of a cup of the water to one side.

Add the pasta, drained as well as the cooking water. Squeeze lemon juice over top, and mix into the pasta with the fresh parsley. If the sauce is too watery, continue to cook for 1-3 minutes, until pasta has absorbed more liquid. Season with salt and pepper, and serve!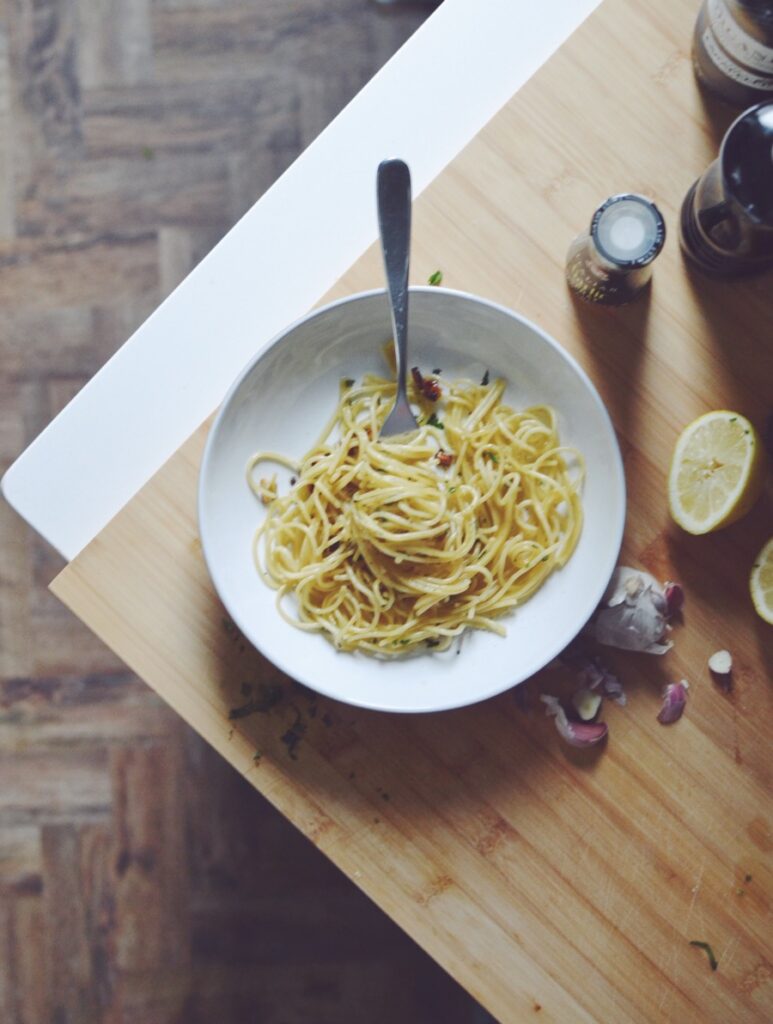 This recipe is super simple, quick and so delicious, perfect for Sunday comfort food or a quick dinner in the week!The Turci seasoning sprays are so handy to have in the cupboard and are available from Tesco for £2 each. Click here to find out more and shop.
*The Turci sprays were sent to me to review free of charge but opinions are all my own as usual!