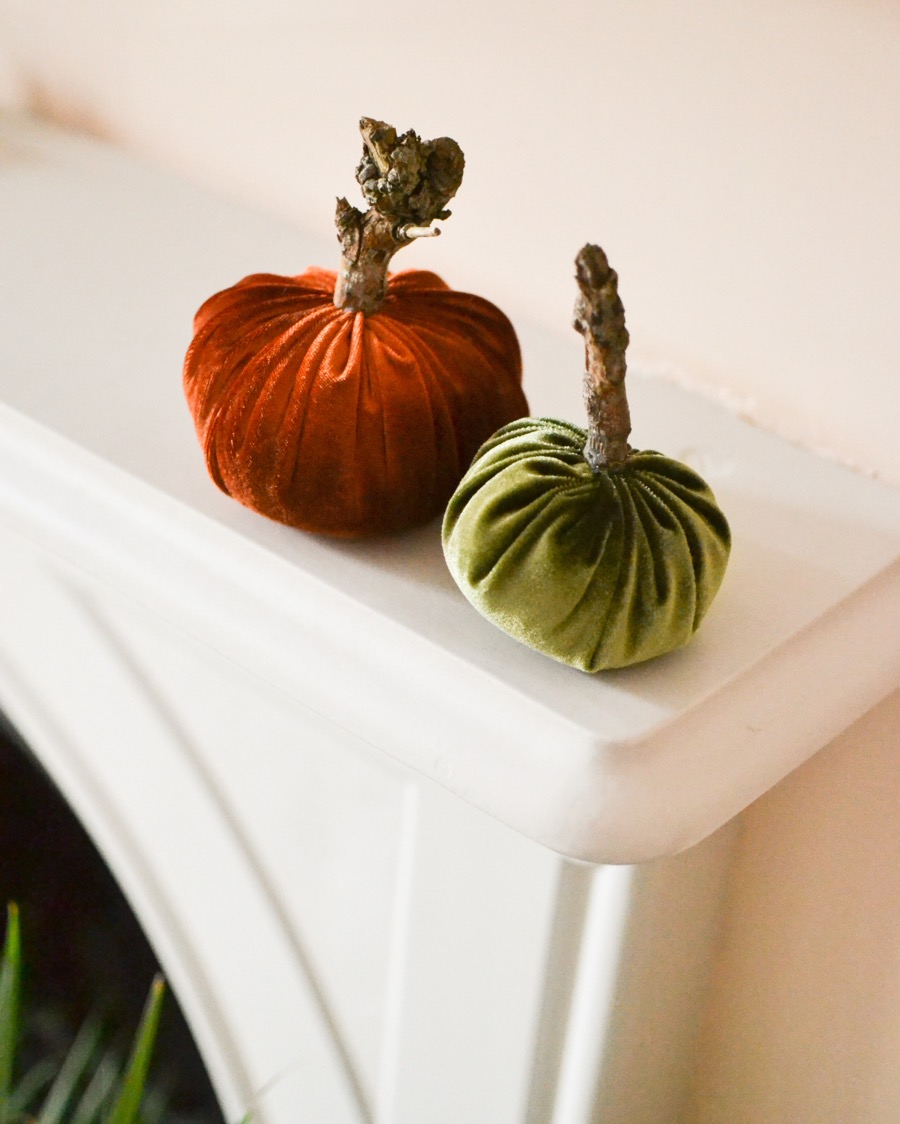 It's beginning to look a lot like… Halloween! The leaves are starting to fall, our list of scary films to watch is growing longer and spooky season is well and truly here.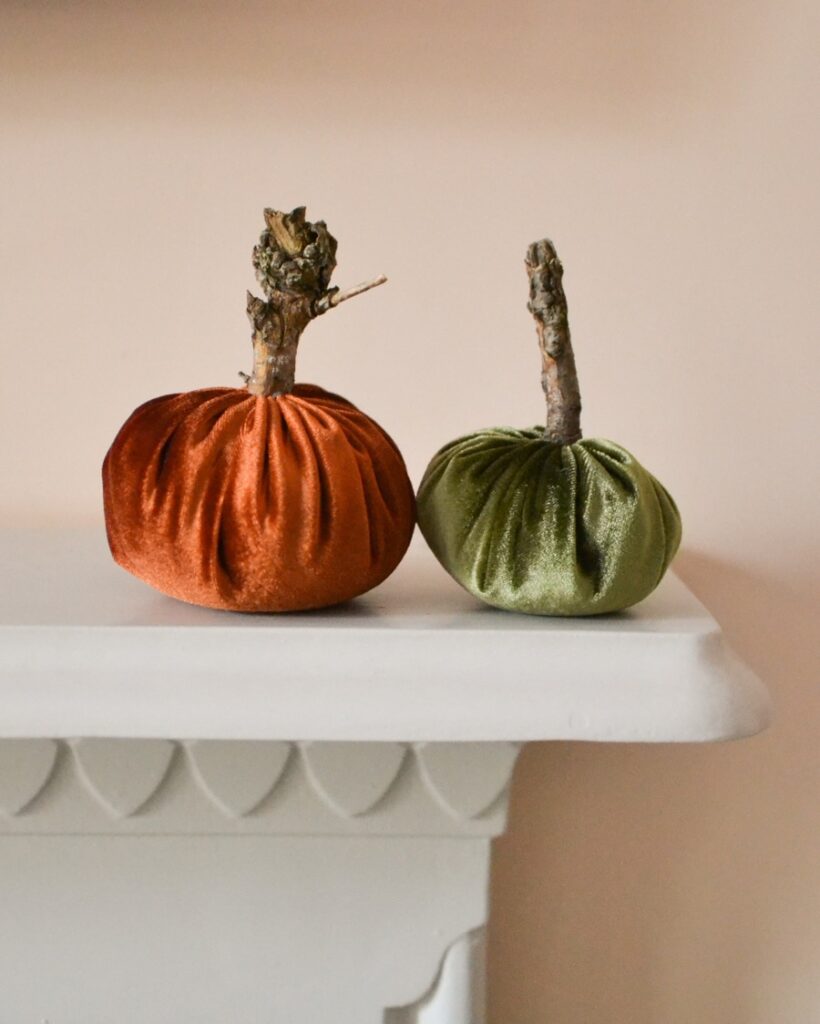 Things are a little bit different here this year with Ottie's arrival a couple of weeks ago. Because I had a c section I'm not able to drive or lift heavy things until next month meaning a trip out to collect pumpkins is not really on the cards.
Instead I decided to do a quick little Halloween DIY to make velvet pumpkins so we can still get in the spirit with minimal effort. I'm not going to lie, if I can squeeze in a family pumpkin patch visit one weekend I definitely will but these will do for now!
These two little velvet pumpkins took me about 20 minutes to make from start to finish so it's a pretty quick DIY!
You will need:
Scissors
Fabric (I used orange and green velvet dresses from the charity shop)
Something circular to draw round (go as big or as small as you like, I used a dinner and a side plate)
Pen
Needle and thread
Cushion stuffing
Dried rice
Twigs (I used some from our apple tree)
Glue gun or glue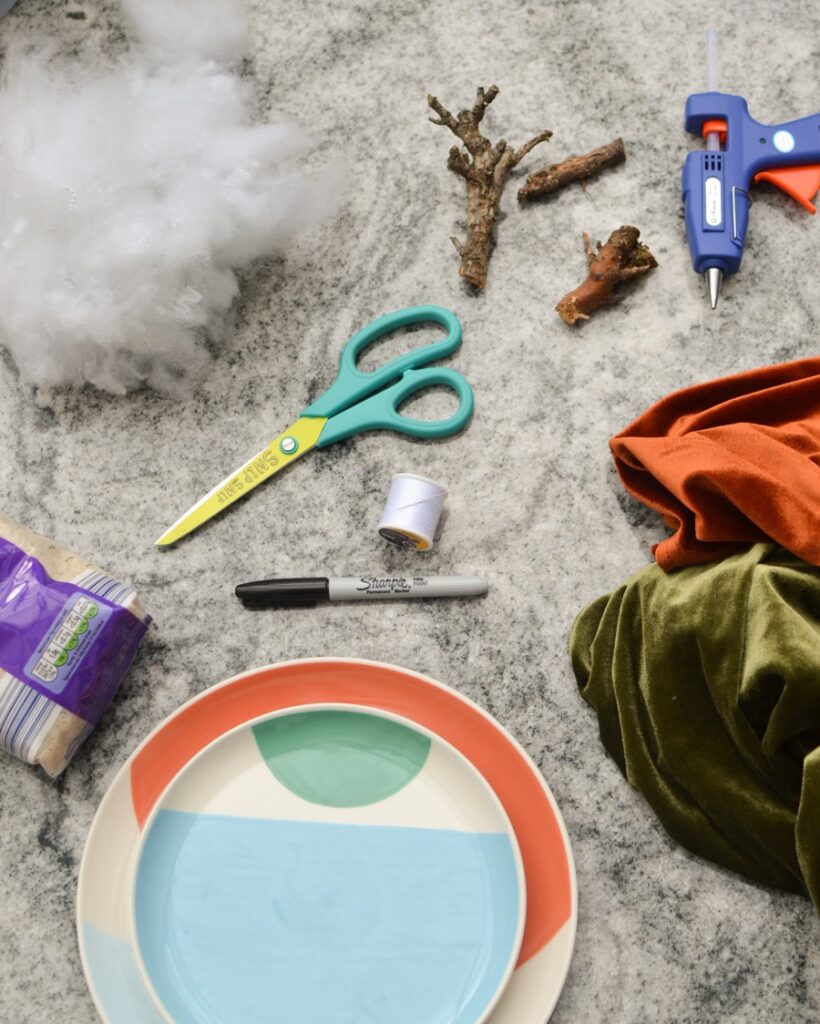 How to:
Take your chosen fabric and draw round your circular object with a pen, Sharpies are easiest! Cut out the circle.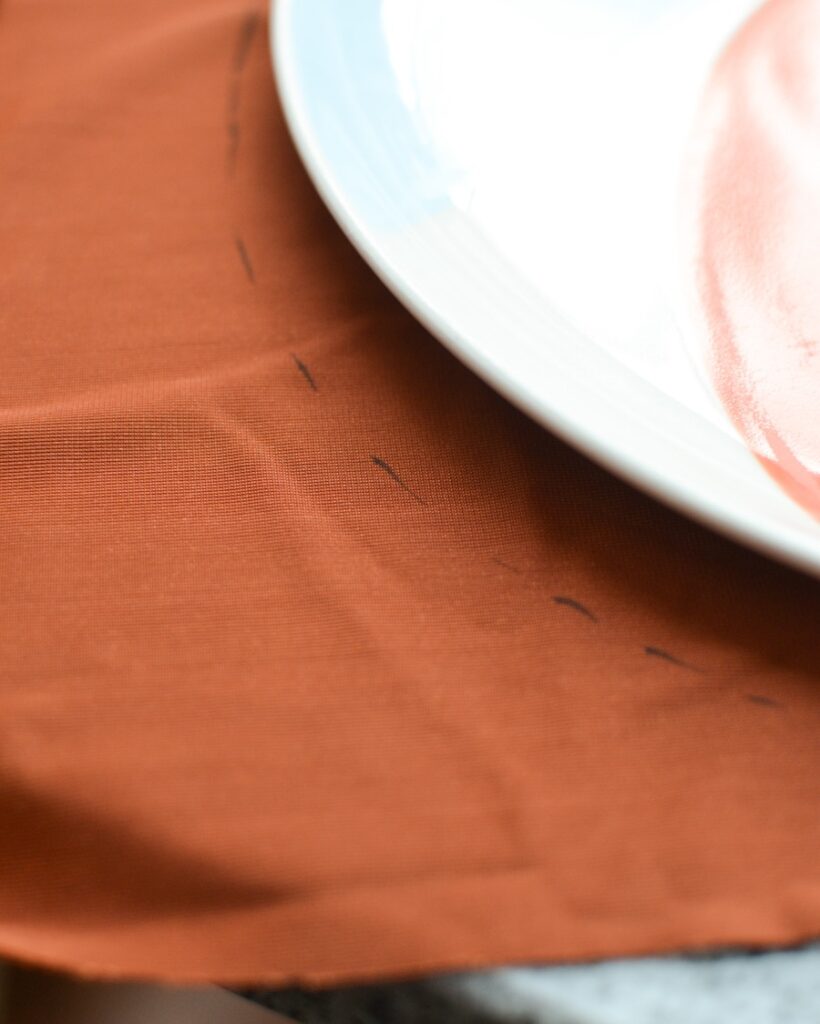 Thread your needle and tie a knot at the end. Sew a simple running stitch around the back edge of the circlegathering the fabric as you go.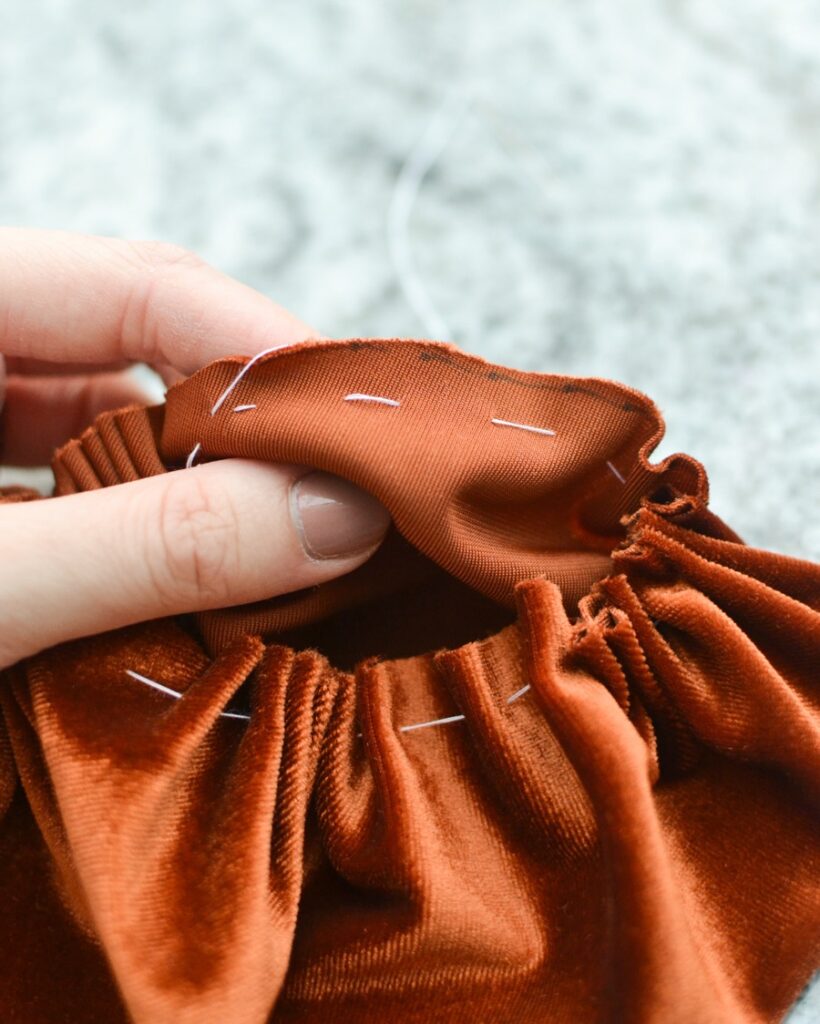 Once you've sewed all around the edge, add a little rice (around 1/4 cup) to weight the bottom of the pumpkin. The use the cushion stuffing to fill it up until you're happy with the size.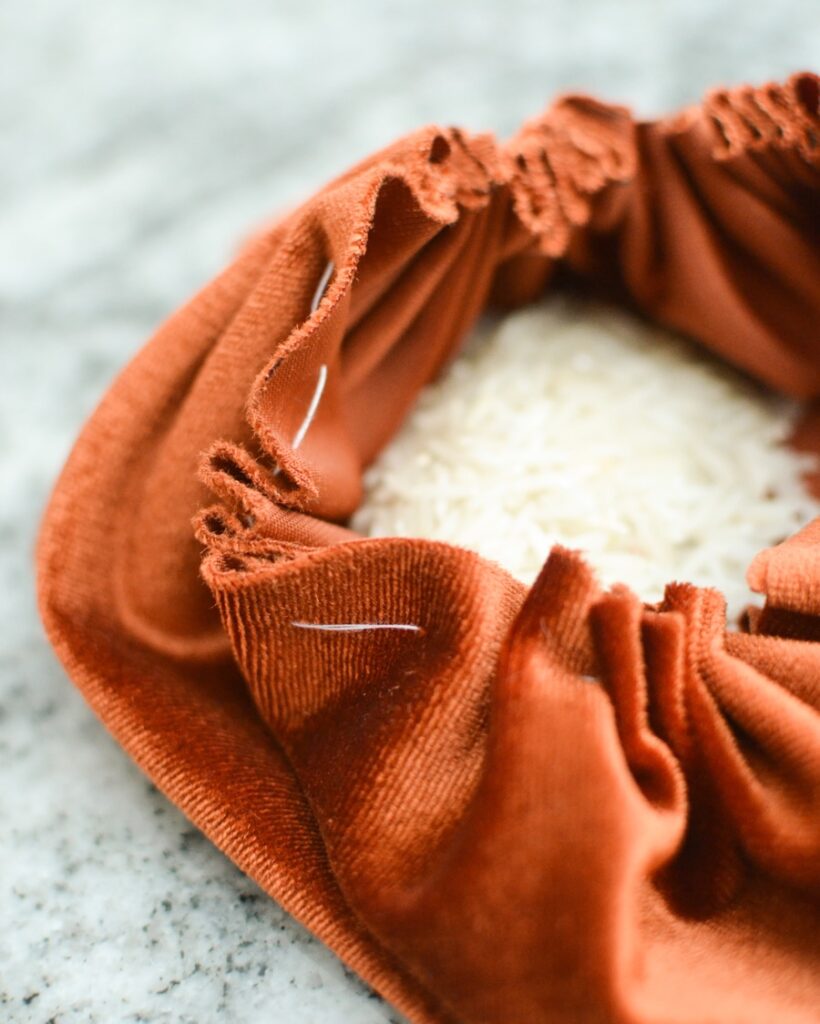 Gently pull the thread tight so the opening is closed. Sew up the hole with a few stitches and tie a knot to secure it.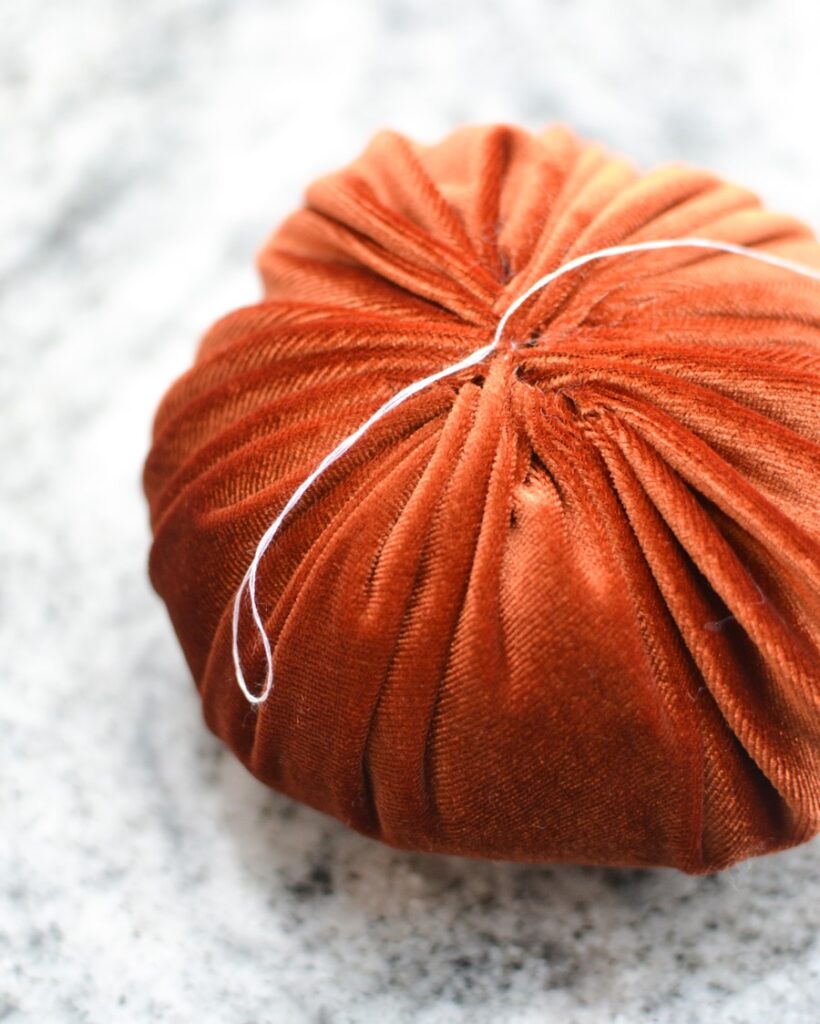 Use your glue gun or glue to add a blob of glue to your twig, then press this onto the middle of the pumpkin. Wait until dry, if using a glue gun this will only take a few seconds whereas PVA etc will take longer.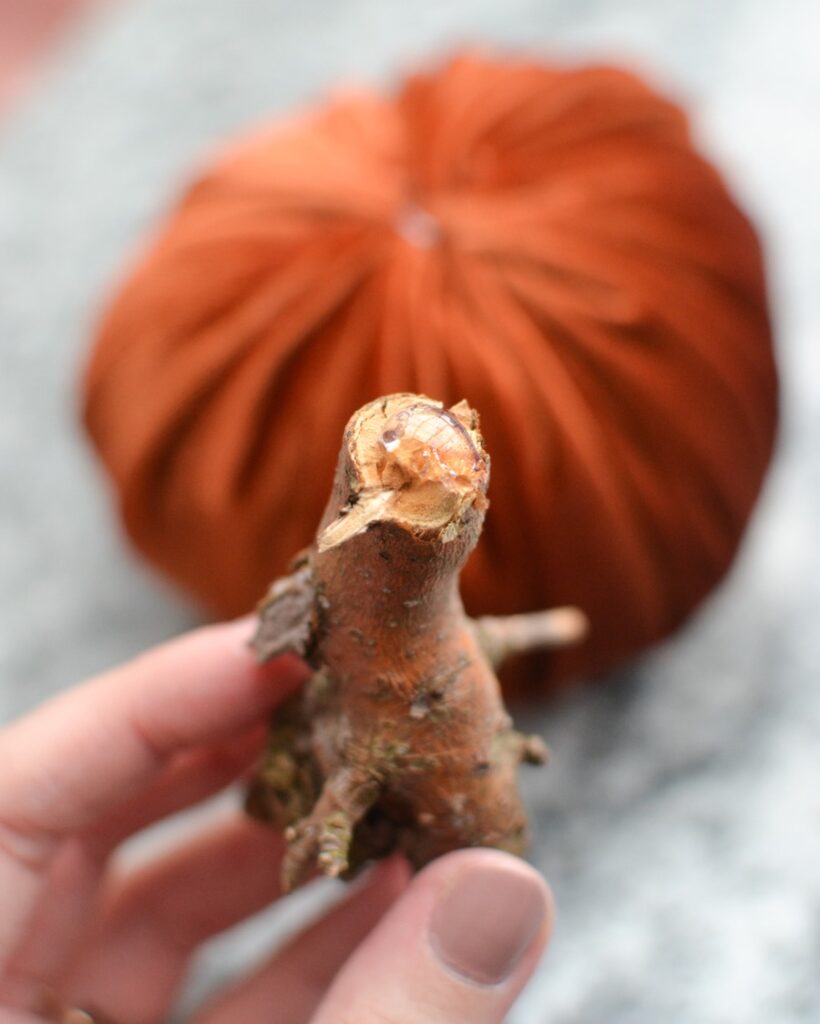 You're done! Make as many as you like and creative a festive display!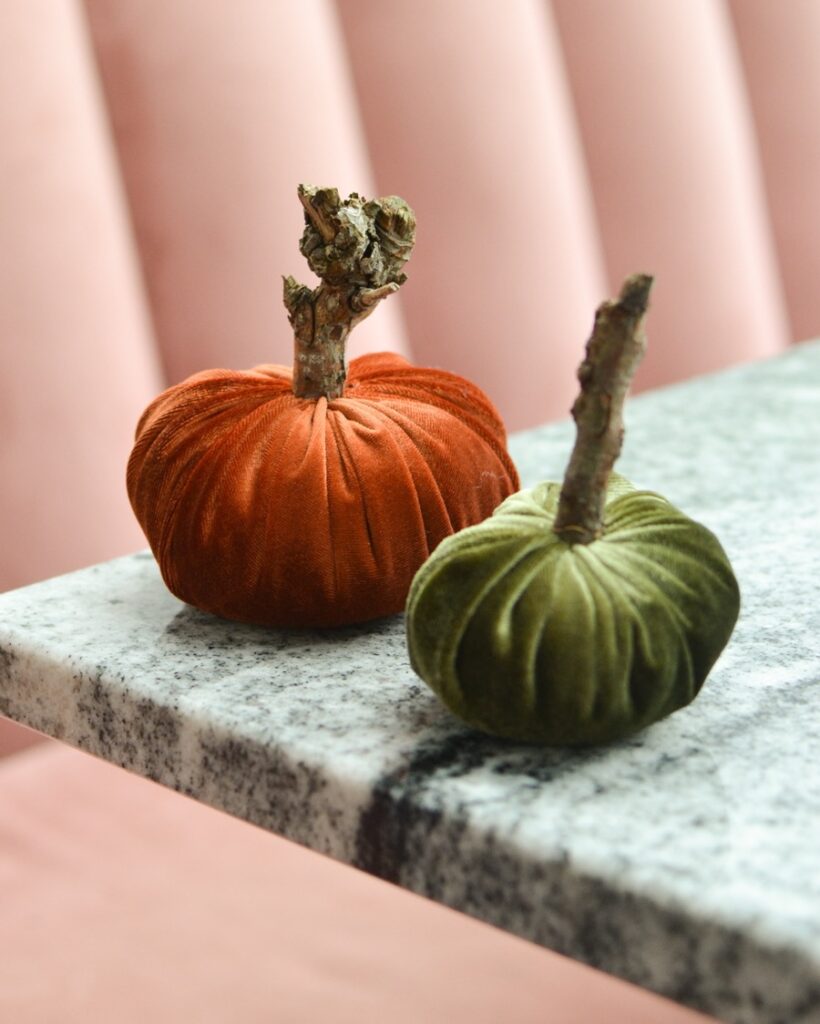 Hope you enjoyed this little nap time Halloween DIY! Let me know if you decide to try it, I'd love to see your velvet pumpkins.